Burberry taps Riccardo Tisci as chief creative officer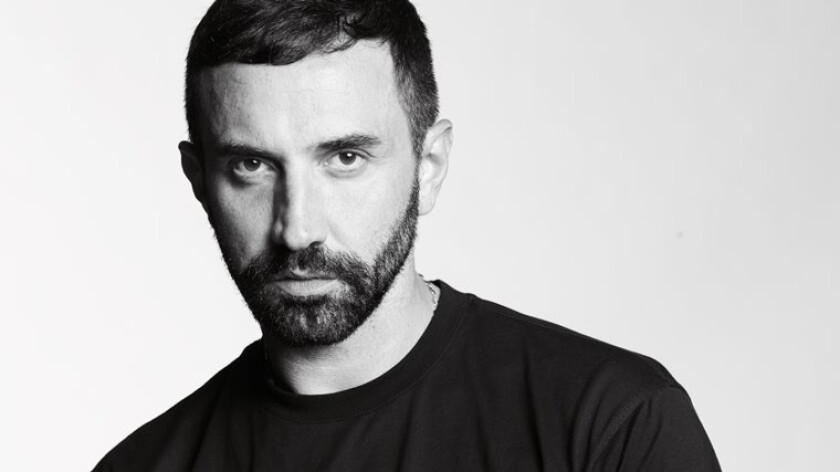 Burberry has named Riccardo Tisci as chief creative officer, effective March 12. Tisci will replace Christopher Bailey who announced he was stepping down last year.
The appointment sees the reunion of Burberry's chief executive officer Marco Gobbetti and Tisci, who worked closely together at Givenchy, where the former served as ceo. Tisci, a graduate of Central Saint Martins in London, will direct all Burberry collections and present his first for the brand in September. He will be based at Burberry's headquarters in London.
A women's wear, men's wear, leather goods and accessories designer, Tisci spent more than a decade at Givenchy, where he was creative director from 2005 to 2017. He left the French brand in February 2017.
While Tisci's arrival at Burberry marks a new beginning, it also signals the end of a dramatic narrative: Rumors were circulating last year that Tisci was to join Versace, but the much talked-about deal never materialized.
"Riccardo is one of the most talented designers of our time," said Gobbetti. "His designs have an elegance that is contemporary and his skill in blending streetwear with high fashion is highly relevant to today's luxury consumer. Riccardo's creative vision will reinforce the ambitions we have for Burberry and position the brand firmly in luxury."
Tisci said he was happy to be joining Burberry and reuniting with Gobbetti. "I have an enormous respect for Burberry's British heritage and global appeal and I am excited about the potential of this exceptional brand."
Burberry's shares climbed 2 percent to 15.64 pounds, following the following the announcement on Thursday.
---