Katy Perry sparkles in 30,000 Swarovski crystals on Witness: The Tour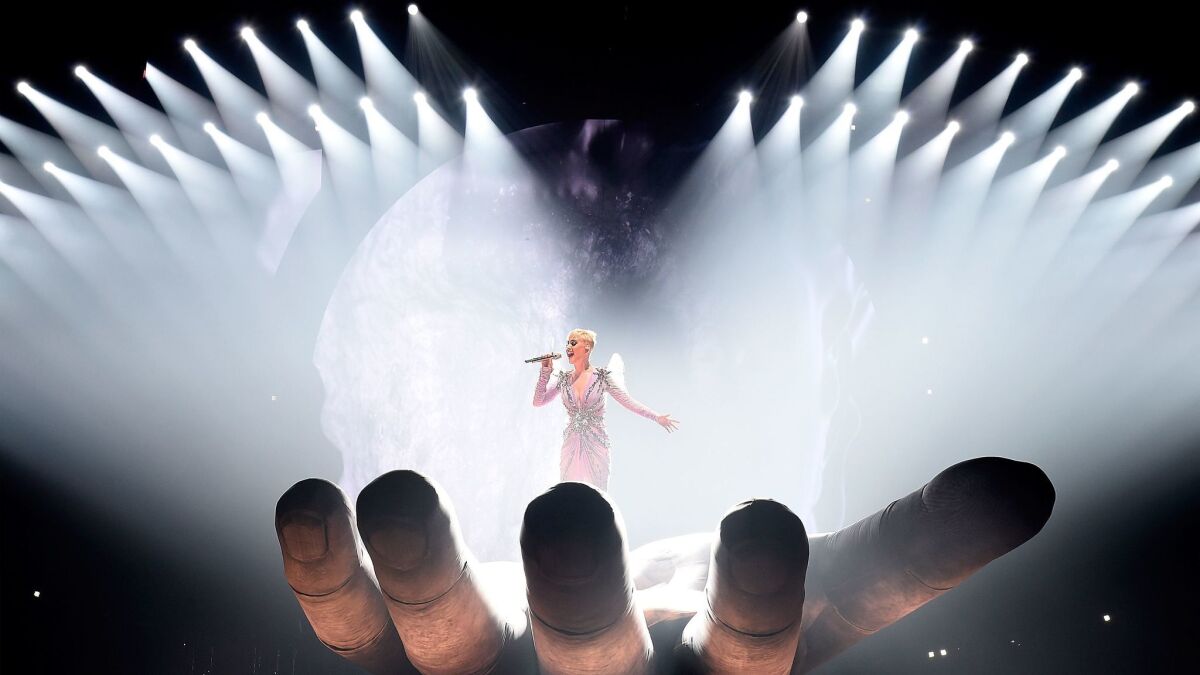 Witness: The Tour is off to a shimmery start — and we'd expect no less from Katy Perry. The pop star kicked off her concert series at Montreal's Bell Centre Tuesday night, where she wore a dress adorned with thousands of Swarovski crystals.
Perry's dress was custom made by designer Zaldy, who has previously worked with Michael Jackson, Lady Gaga and Britney Spears, among others. The gown features exaggerated shoulders, a low neckline and Swarovski crystals — 30,000 of them, to be exact.
Zaldy incorporated more than 20 colors of Swarovski crystals in pink, blue and purple hues. The stones create a rainbow ombré effect on the dress, which is especially fitting as Perry wore it while performing her hit "Firework."
Perry's Witness: The Tour is in support of her fifth studio album, "Witness," and is one of the most anticipated tours this fall. At this year's Met Gala, Perry plugged the album by quite literally wearing its title on her forehead. She donned a custom Maison Margiela "Artisanal" ensemble, complete with a red silk tulle veil and headpiece with the word "witness" across the front.
Perry hosted this year's MTV Video Music Awards and lit up the carpet in a white architectural gown by Stéphane Rolland. Best friend Jeremy Scott was there to support her and told WWD, "Katy's going to knock it out of the park. She could host anything. She's a pro. She's so clever and she's got the right attitude."
ALSO
NYFW: Top spring 2018 trends include bra tops, Americana and sunny yellow
2017 Emmy Awards red carpet: A sea of silver, a splash of the mermaid-tail hem and a 'Stranger Things' home run
Nicole Kidman on aging in Hollywood and the success of 'Big Little Lies'
---