Natalie Morales, Mark Duplass and Paul F. Tompkins share stories at Young Literati event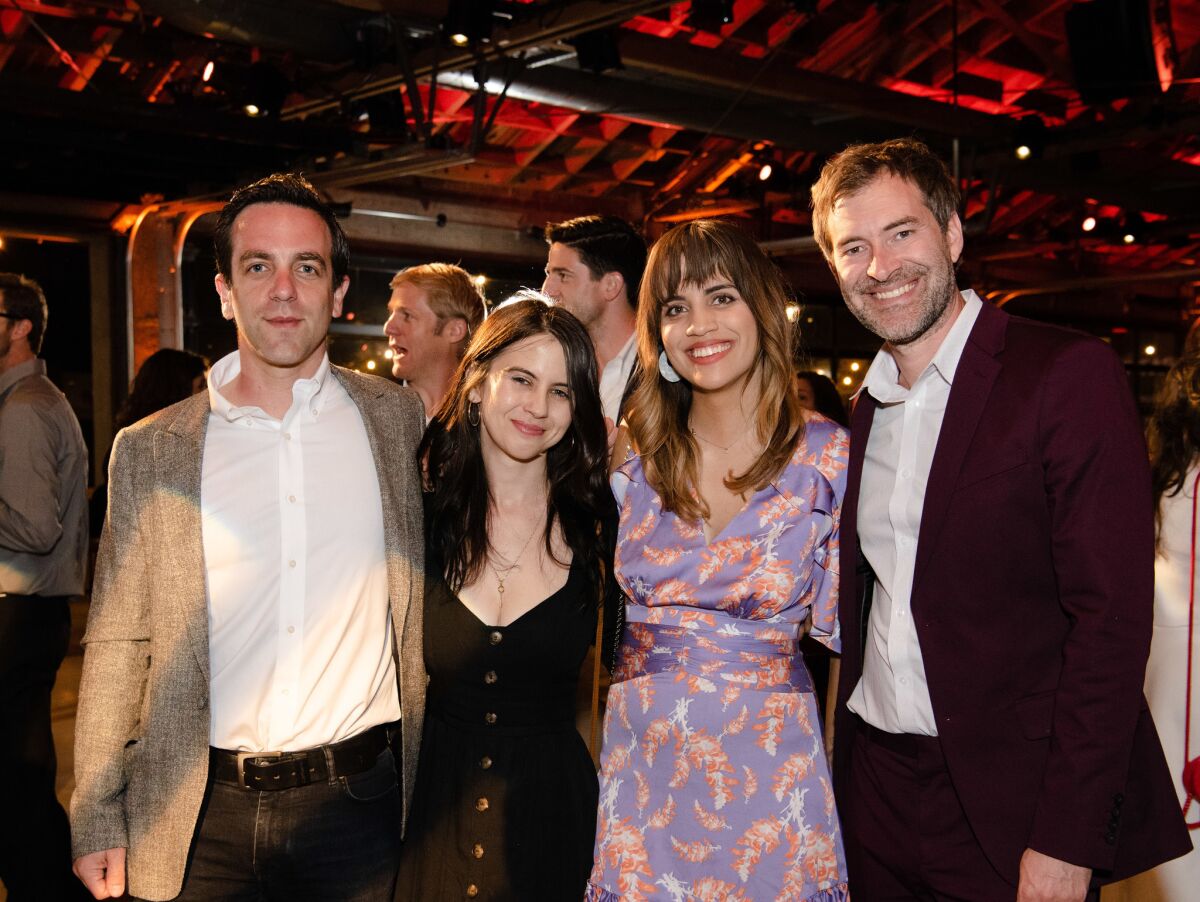 At the Young Literati's 11th Toast, which featured celebrity readings, comedian Paul F. Tompkins chose to read Amazon.com's one-star reviews, which pronounced "Charlotte's Web," "The Great Gatsby," "The Strange Case of Dr. Jekyll and Mr. Hyde," "Slaughterhouse-Five" and other classics as boring, complicated, not-so-fun and an intellectual hoax.
As the crowd laughed, Tompkins, one of the voices on animated series "Bojack Horseman," said: "I found them. I didn't write them."
Earlier, during the event's cocktail hour, he said: "You can't do no stars, but a lot of the reviews will say I wish I could give zero stars."
The event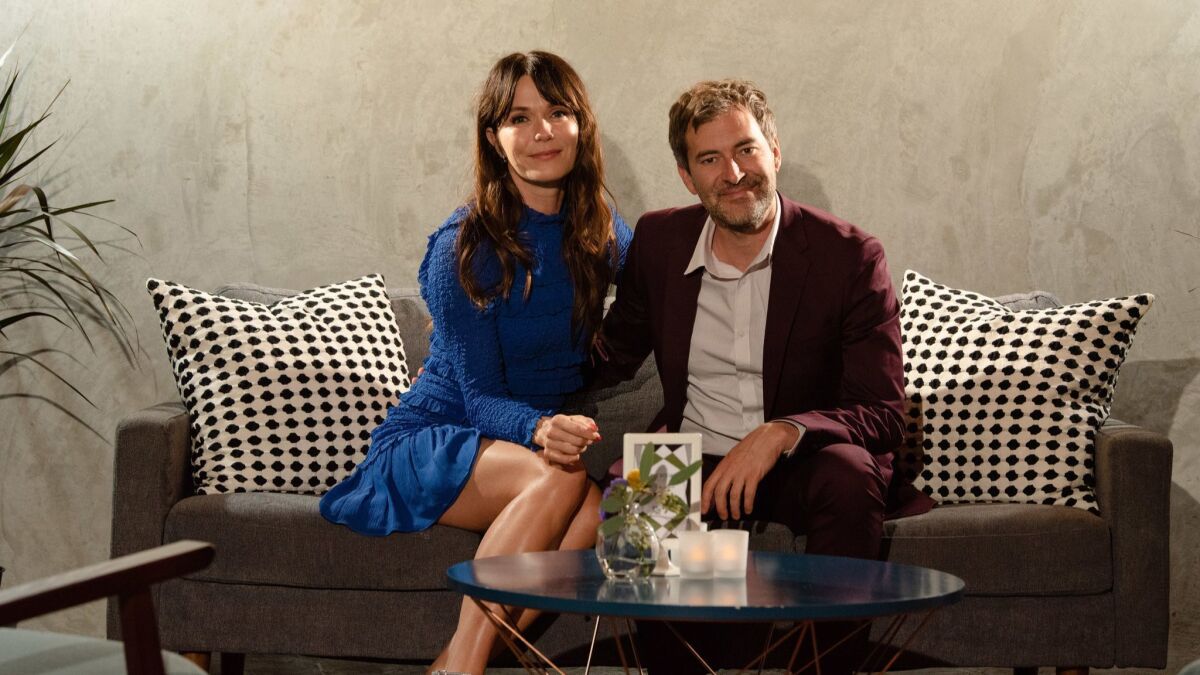 Professionals in their 20s, 30s and 40s, the Young Literati group had its Saturday Toast event at City Market Social House in downtown Los Angeles. The event benefited the Los Angeles Public Library, and proceeds will go to the Library Foundation of Los Angeles' Lifelong Learning services, which include adult literacy tutoring, education programs and resources for the homeless.
The crowd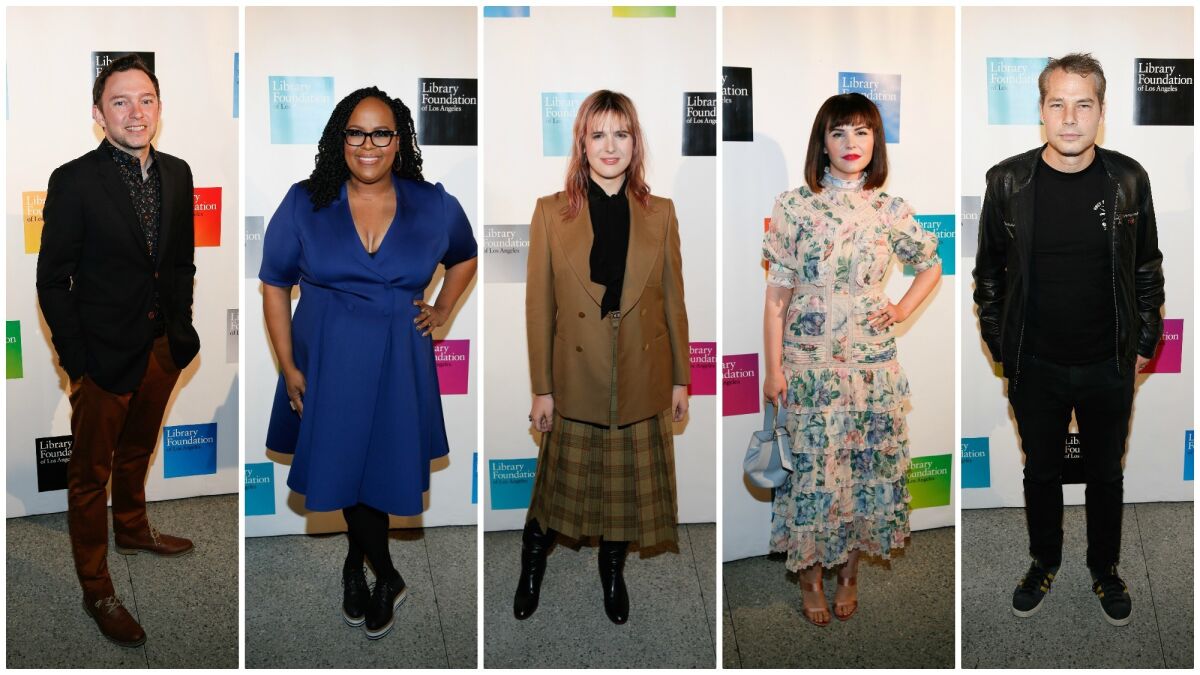 At the event, chair Samantha Hanks joined husband Colin Hanks ("Life in Pieces"), Ginnifer Goodwin and Josh Dallas ("Once Upon a Time"), musician Ben Lee and Ione Skye ("Arrested Development"), Paul Scheer ("The League") and June Diane Raphael ("Grace and Frankie"), Nate Corddry ("Harry's Law"), B.J. Novak ("The Office"), Natasha Rothwell ("Insecure"), artist Shepard Fairey and others.
The program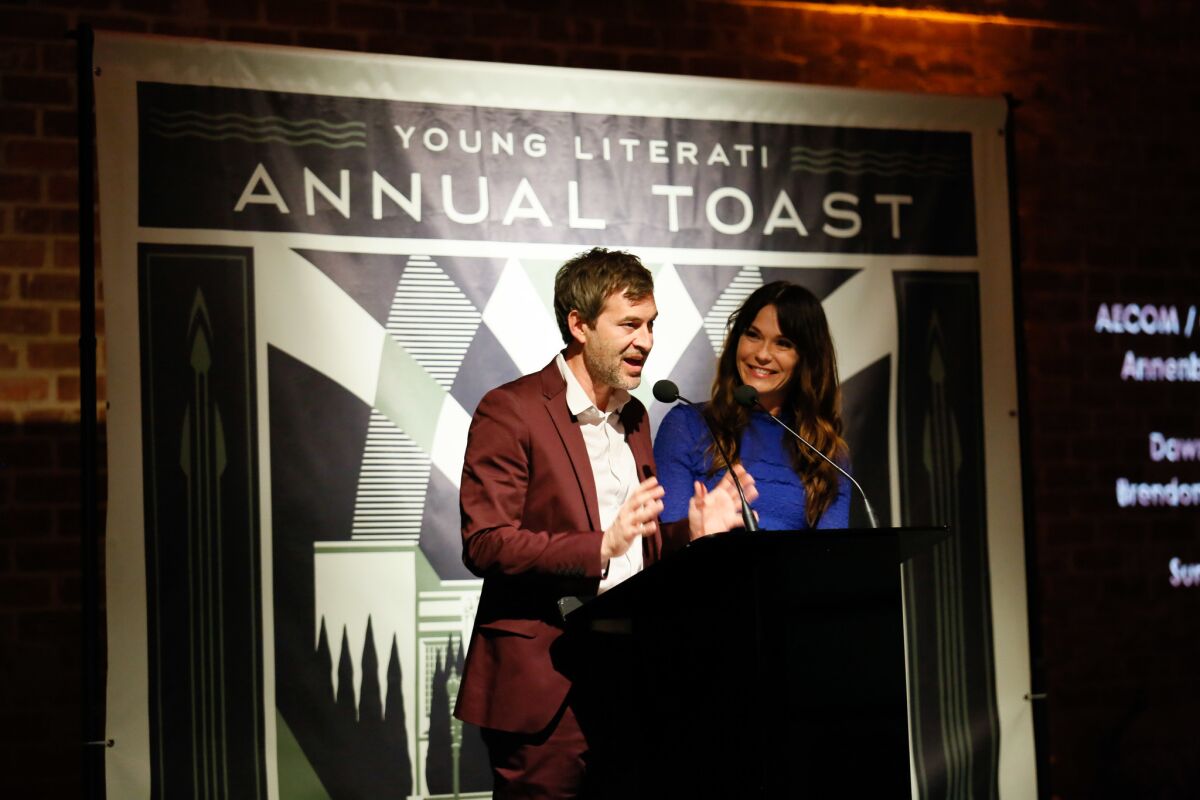 Katie Aselton and Mark Duplass ("The League") were the hosts for the evening of readings by Tompkins, Constance Zimmer ("UnReal"), Natalie Morales ("Abby's") and Hari Nef ("You"). There was also a performance by singer-songwriter Holly Miranda and an after-party with DJ Francesca Harding.
The presentations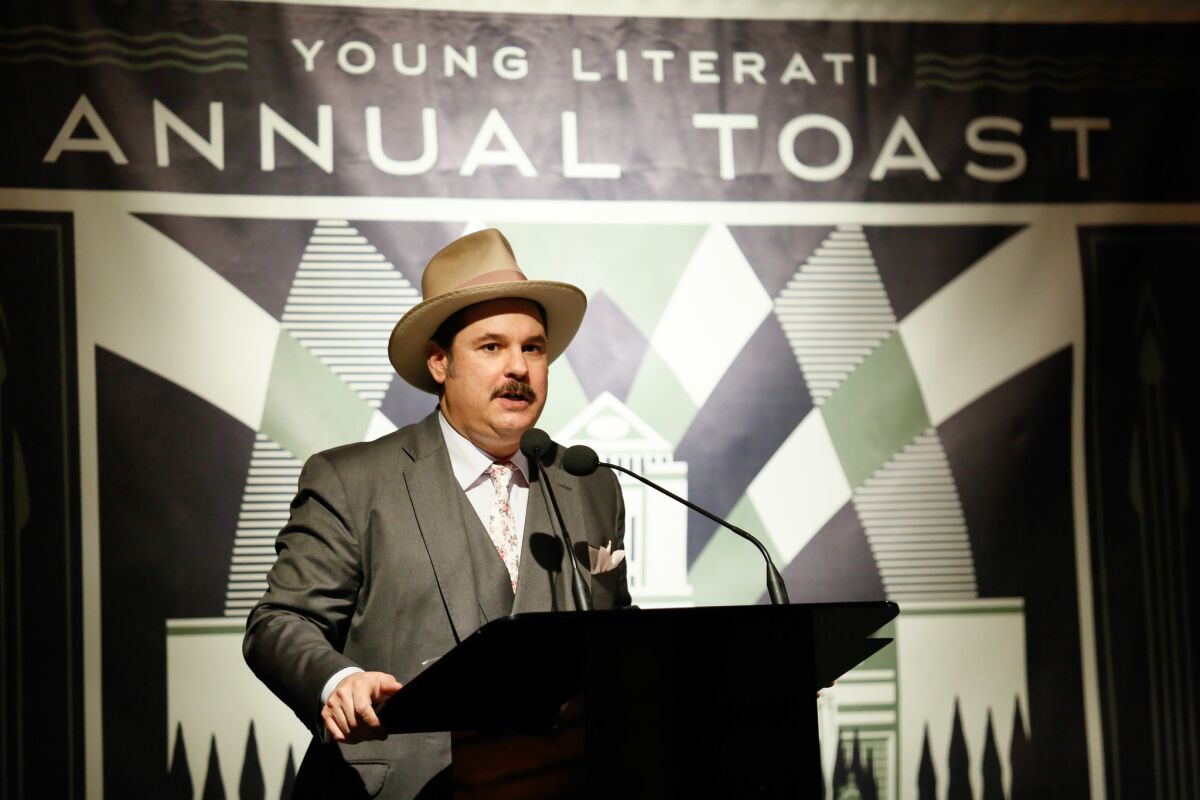 Zimmer started the program by reading "You Have to Watch This Show" from the New Yorker about today's know-it-all TV watchers but not before she and the hosts hugged so closely that her bra's clasp broke.
"That hug just busted my bra open," Zimmer said, ducking behind the backdrop to fix it before returning to joke, "I might do my whole reading with my arms crossed — or not. You guys, I've just given you free entertainment I had no idea I was willing to give."
Tompkins next took over the podium, joking that pieces of Zimmer's bra had landed on his shoes.
Morales, the next reader, said she had been told she's the first Cuban American to lead a network sitcom since Desi Arnaz and so, she chose to read from an "I Love Lucy" script, in which Arnaz acted out his comic Spanish-English version of "Caperucita Roja" — or "Little Red Riding Hood" — for his TV son, Little Ricky.
Rounding out the program, Nef read "You and the Boss," a short story imagining life with Bruce Springsteen after replacing his wife without the "Born in the U.S.A." singer noticing.
The quotes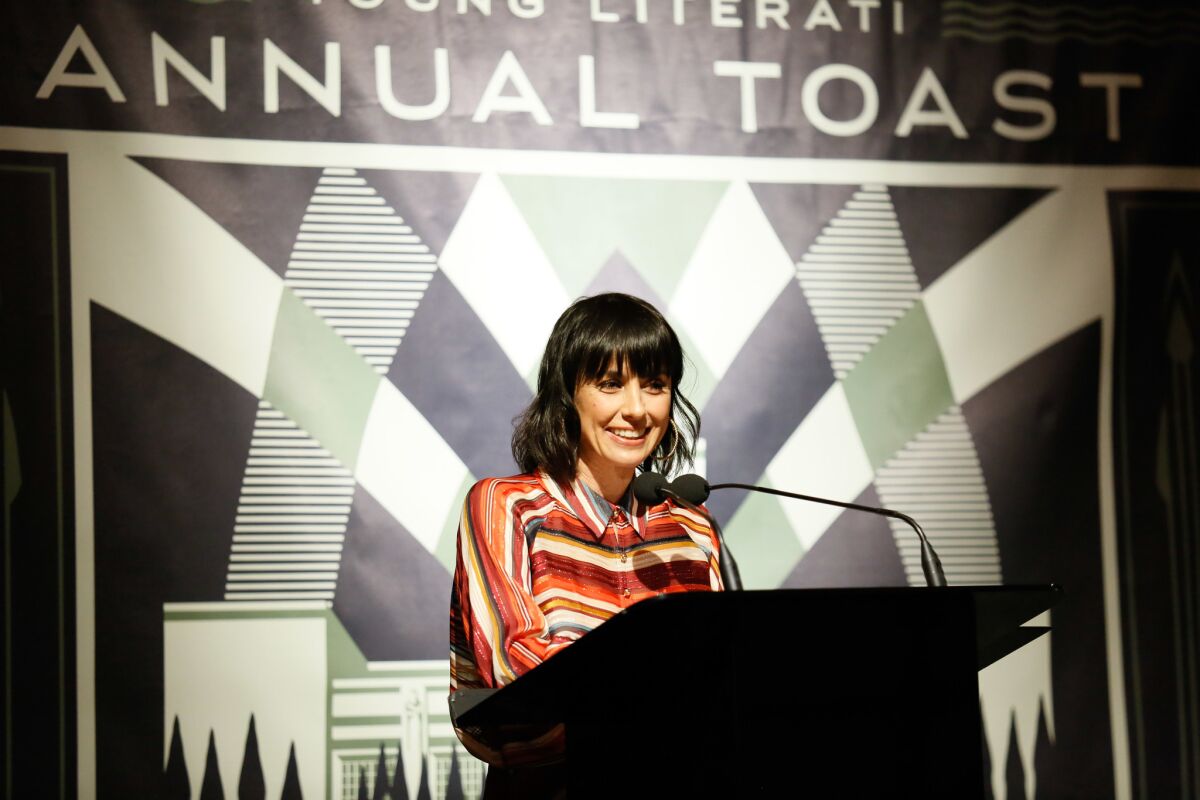 "The library was one of the first quiet, safe places I could find where I could take my tiny baby daughter at random hours," said Zimmer, whose daughter is now 11. "There were teachers reading books to kids, and they were surrounded by books at an early age. And you can go there on a rainy day and keep dry, and it's all for free."
But have things changed now that Zimmer is a successful actress? "No," she said. "I'm still always searching for free things."
"When I first moved to Los Angeles," Tompkins said, "I was flat broke, and the library was an important resource because I didn't have a TV. And I didn't have anywhere to go or anything to do. So, I used to go to the Hollywood branch and check out books."
"I grew up in New Orleans, where we had a really good public library," said Duplass. "It was like a magical kingdom for me."
Goodwin said that she and her husband started reading to their children, ages 3 and 5, when she was pregnant. "My husband used to read to my belly," she said.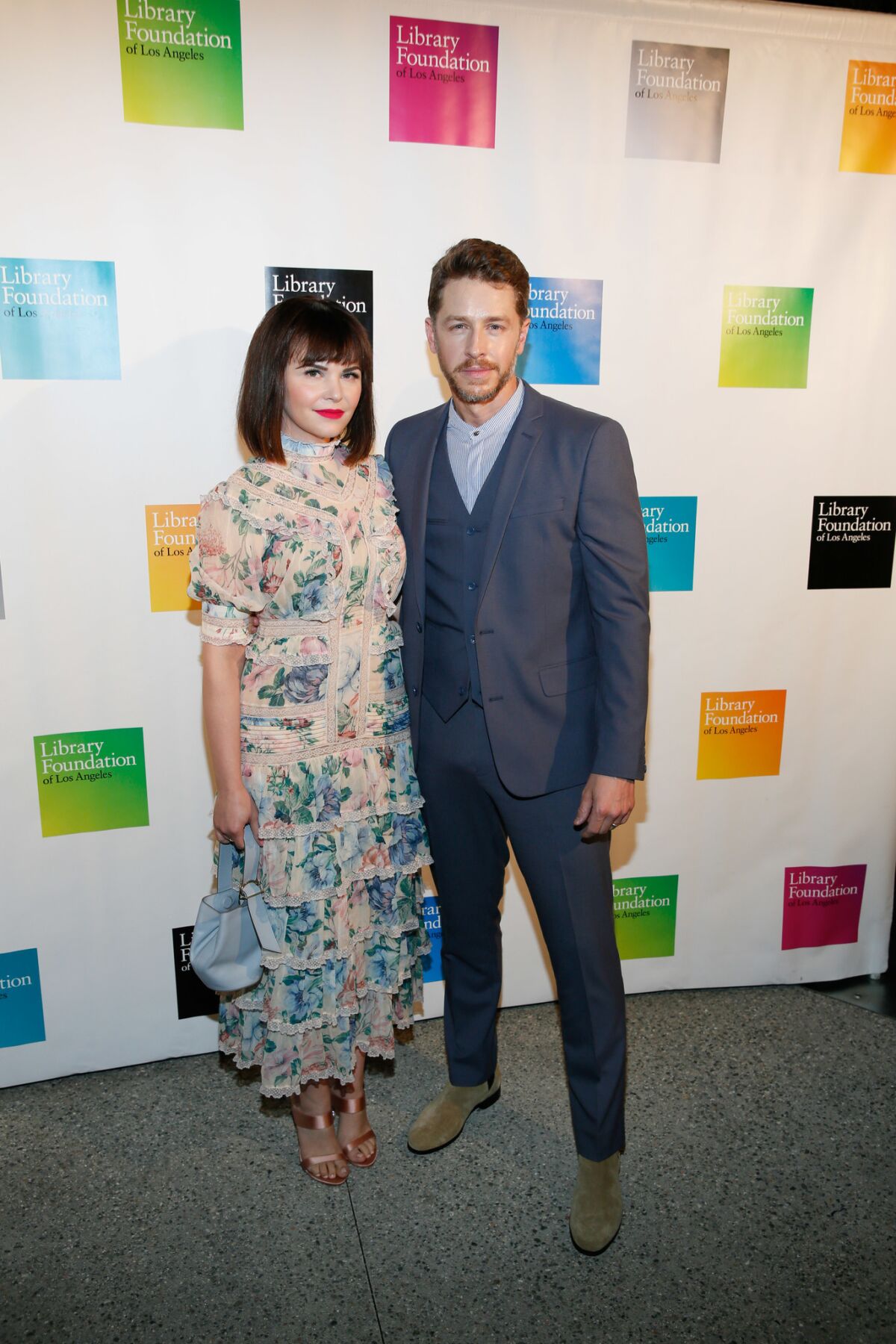 "My first gig was at the Waverly Library book sale [in Australia]," said musician Ben Lee, who began his career as a member of Sydney's Noise Addict. "My dad was on the board of the library, and I was 14 and in a punk band."
"It's so important for the library to get the next generation of supporters," said Samantha Hanks, "and to get people engaged in the city and familiar with what's important to them and what they want for their city."
"The irony is we're all getting older," said Colin Hanks. "So anytime we can be called the Young blank, we all line up and say, 'Yes, please.'"
The numbers
Tickets for the 250 guests ranged from $100 to $300, raising $180,000 for the Library Foundation's programs.
---