At Young Literati event, Chelsea Handler takes aim at Donald Trump, while audience gets to choose its own adventure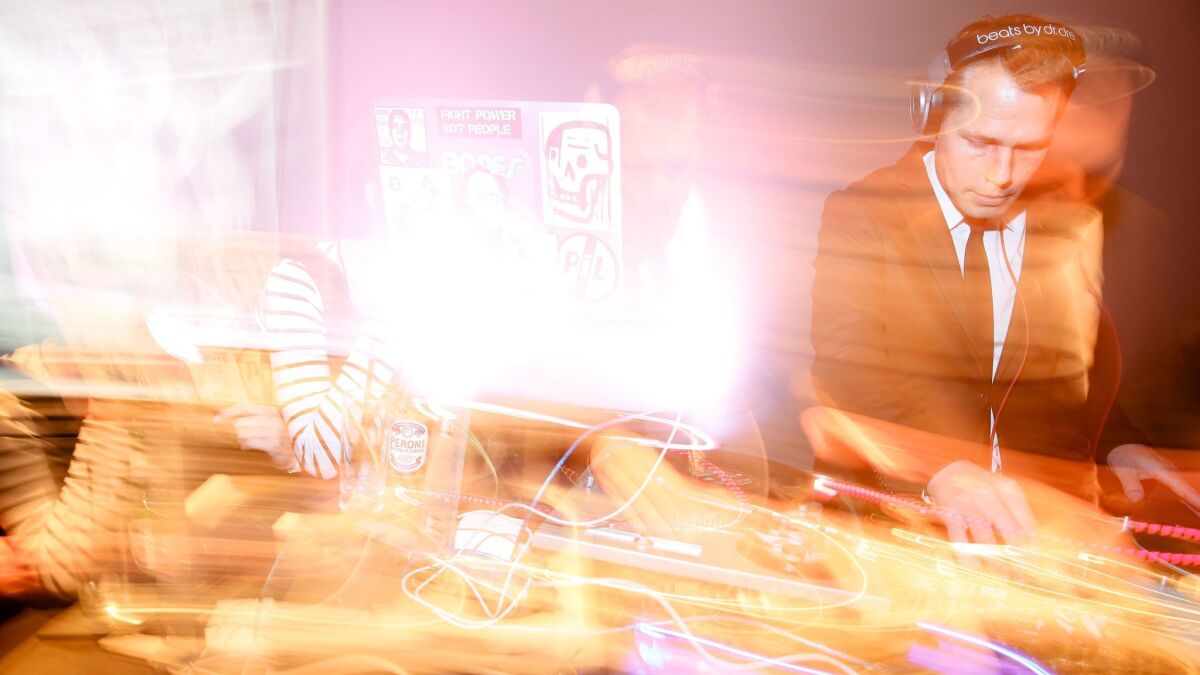 Leave it to Chelsea Handler to select Donald Trump's "The Art of the Deal" as her reading selection during Young Literati's Toast event Saturday.
"You can't con people — at least not for long," said the talk show host and comedian, repeating the president's written words.
"You can create excitement. You can do wonderful promotion and get all kinds of press, and you could throw in a little hyperbole, but if you don't deliver the goods, people will eventually catch on," she read to laughter and applause, before continuing to Trump's passage about the "poorly qualified" President Carter.
The event: Hosted by Busy Philipps ("Cougar Town") and Colin Hanks ("Life in Pieces") and chaired by Samantha Hanks, the Saturday fundraiser for the Library Foundation of Los Angeles featured an imposing roster of Hollywood stars performing readings from their favorite books and other source material.
Also stepping up to the podium were comedian Retta ("Parks and Recreation"), Timothy Simons ("Veep"), Kumail Nanjiani ("Silicon Valley") and Constance Wu ("Fresh Off the Boat"). Singer, songwriter, violinist and unparalleled whistler Andrew Bird closed the show with a trio of tunes.
The crowd: Among actors, comedians, authors and other VIPs turning up for the shindig were Demetri Martin, Natalie Dreyfuss, Andy Richter, Ike Barinholtz, Zoe Lister-Jones, Sarah Thyre, Randall Park, Paul Scheer, June Diane Raphael, Josh Kun and Attica Locke.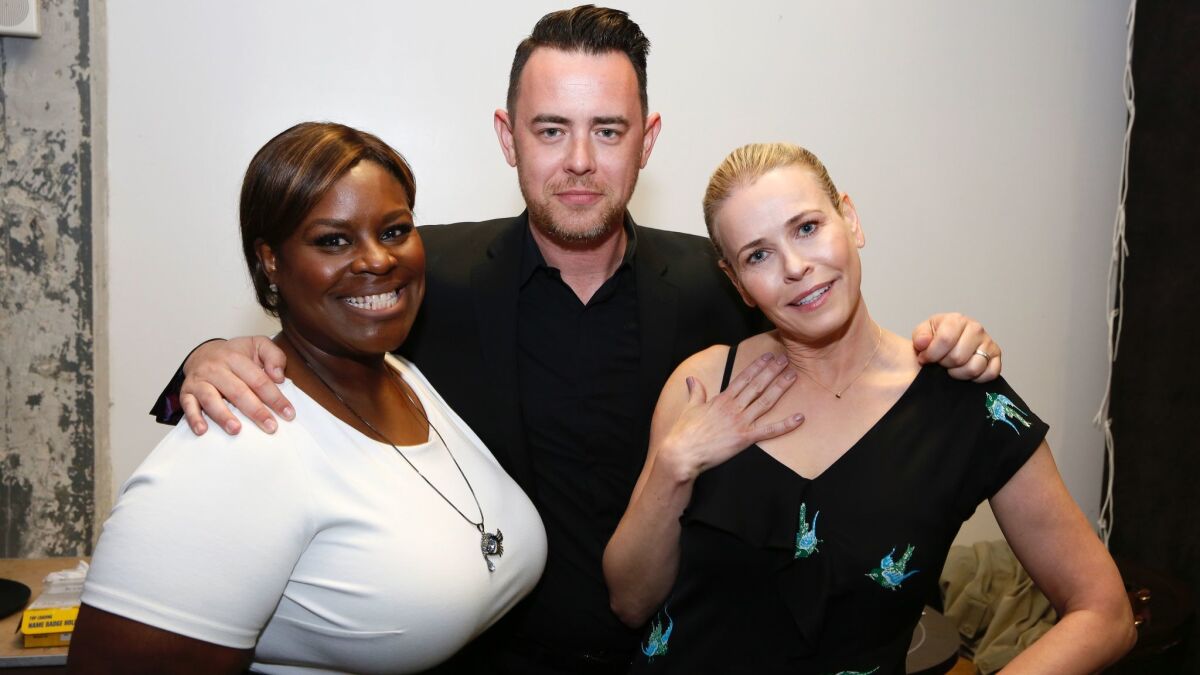 The scene: The readings followed a cocktail party at NeueHouse in Hollywood, where members of the Young Literati, a group of Angelenos in their 20s, 30s and 40s who promote the benefits of public libraries, mingled over drinks and hors d'oeuvres. Shepard Fairey, known for his hope-themed posters during Barack Obama's run for president and his two terms in the White House, acted as deejay before the program, while Soundwaves Radio's Francesca Harding took over for the after-party.
The readers: "This is such a Hollywood event. What library event have you been to where there's a … deejay?" Retta asked before reading some of the stranger questions posed to librarians on InfoNow, the library's telephone reference center. Those inquiries included: "How many calories are in a dinosaur egg?," "How many people have ascended to heaven since Jesus?" and "Is today Thursday?"
For his part, Simons read about unwanted services from unwelcome clowns in Luke Burns' "The Birthday Clown Consortium Price Guide."
Wu acted out a coming-of-age tale from a competition she once entered, she said, "because I was a huge book nerd growing up as a kid."
"I was not a huge reader when I was a kid," Nanjiani admitted. "My favorite books were movies," he said, adding that as a child in Pakistan, "We didn't get movies right away," prompting him to read vaguely related material such as the Mad Magazine parody "Teen Rage Moolah Nitwit Turtles" before seeing the film "Teenage Mutant Ninja Turtles."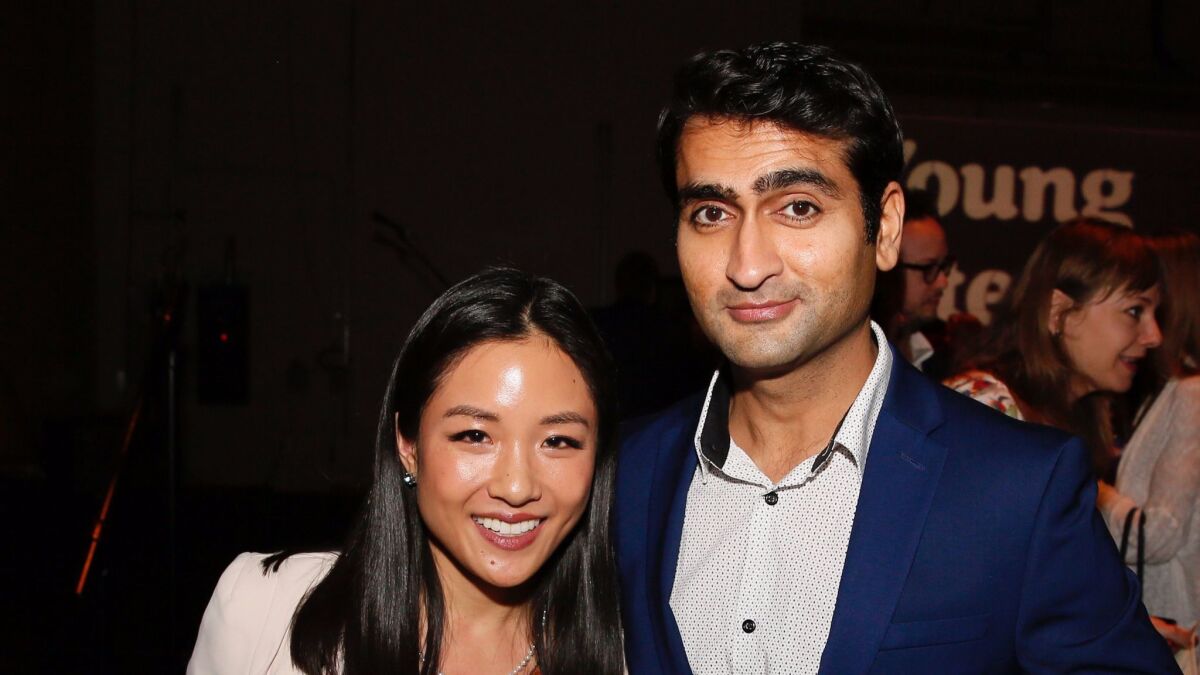 He then read from a childhood favorite, Edward Packard's "The Cave of Time (Choose Your Own Adventure No. 1)," letting the audience vote to determine the story's outcome.
After describing her love of books and delivering her reading, Handler took the opportunity to talk politics, finding inspiring "the tide of the movement that's happened since [November's presidential election] and the way we've come together … because we all know," she said, in conclusion, "that Donald Trump is a … loser."
The numbers: More than 300 guests bought tickets, beginning at $100, or sponsorship packages, ranging up to $15,000, with proceeds going toward Student Zones, which offer free access to technology, tutoring, research databases and school supplies, in neighborhood libraries.
Quote of note: "I can't imagine as an Angeleno anything more important and fulfilling than making sure every child in L.A. is given the tools they need to thrive and succeed," said event chair Samantha Hanks.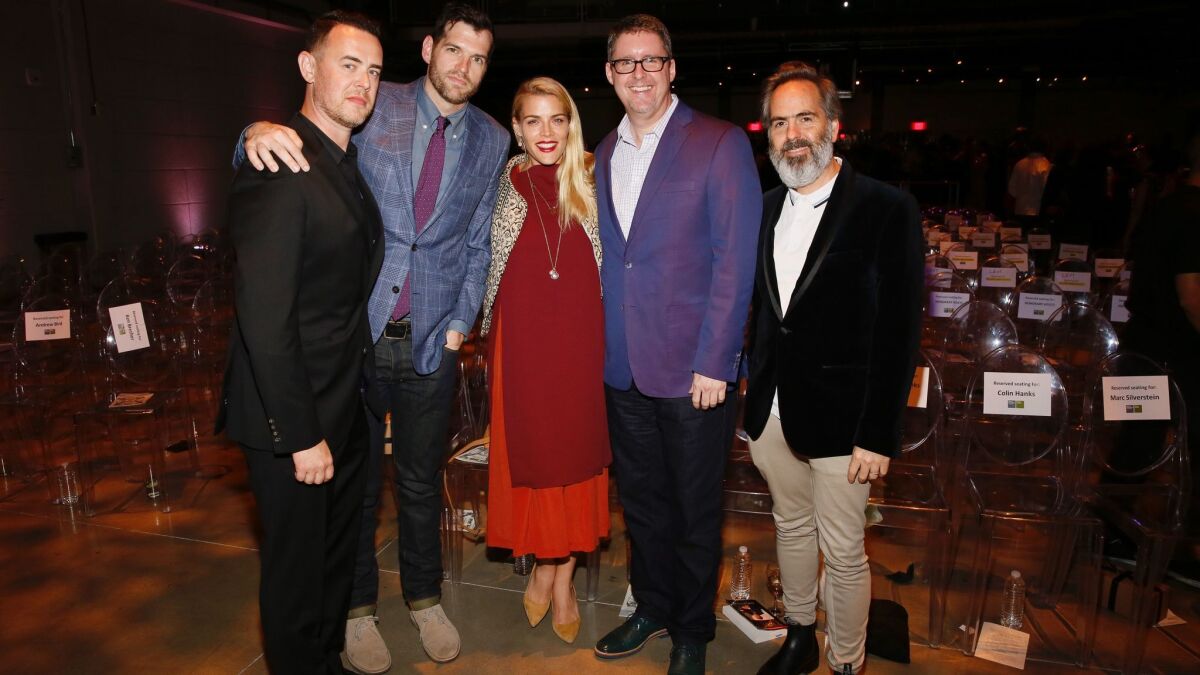 Ellen Olivier is the founder of Society News LA.
ALSO
Inside Dolce & Gabbana's exclusive celebration of life, love, opera and couture
Capes, gowns and 'Filthy Feminist' T-shirts among the highlights of Los Angeles' assorted fashion weeks
Frédéric Malle puts the finishing touches on a new perfume launch and Melrose Place store
---