How Zendaya got her fresh look for the 90th Academy Awards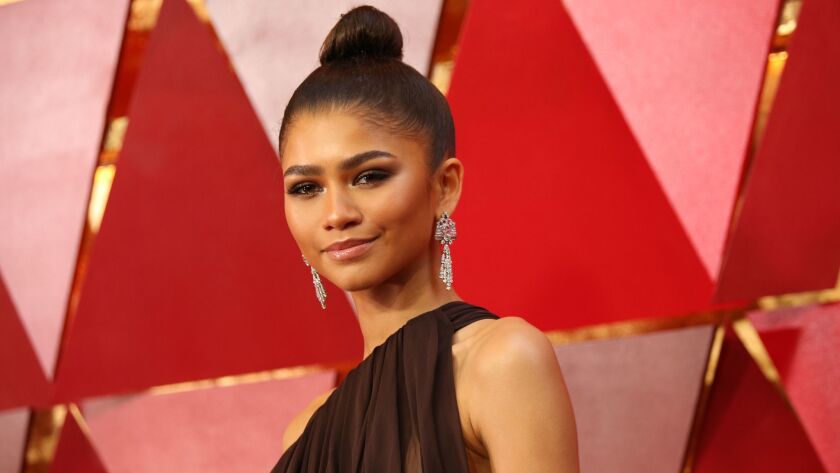 Ever the millennial, Zendaya Coleman arrived at the 90th Academy Awards in Los Angeles on Sunday with dewy skin, a topknot and drugstore lip balm.
Looking graceful in a one-shouldered Grecian gown by Giambattista Valli Haute Couture that was tinted a deep chocolate color, the 21-year-old actress, who was most recently seen swinging across the big screen as a trapeze artist in "The Greatest Showman," which chronicled the life of circus ringmaster P.T. Barnum, worked with her stylist, Law Roach, and makeup artist, Sheika Daley, on a clean, fresh fashion and beauty look.
Roach "wanted to give her a bronze-y and beautifully sculptured look with dark mocha chocolate eyes to go with the chocolate in the dress," Daley said.
Oscars 2018: Best and worst looks »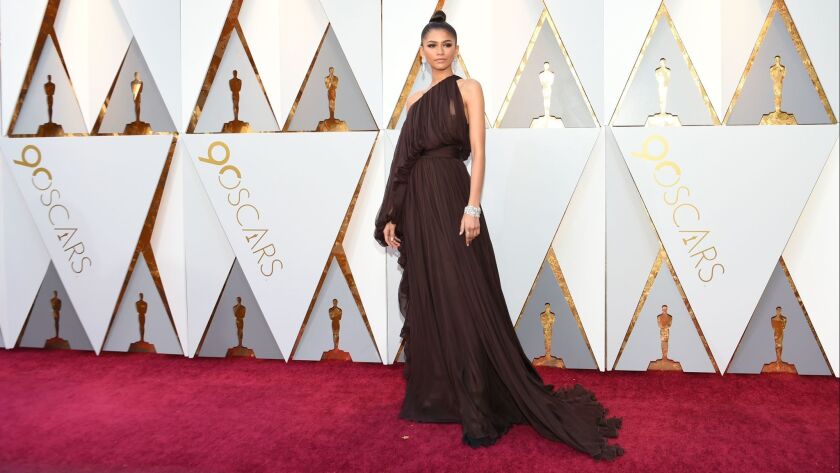 To achieve that, Daley dipped into an arsenal of Charlotte Tilbury skincare and cosmetics, including Tilbury's Hollywood Flawless Filter. "It's like a primer and highlighter and booster all at once," she said. After layering on Tilbury's Magic Foundation, "I kind of went over that with the filter and layered that with the highlighter wand just on the normal places: above the forehead, along the bridge of the nose, the cap of the lip, the top of the cheekbone, wherever the light hits the face. So she's glowing on the red carpet."
On her lips, Coleman used her regular balm. It was such a nondescript product that Daley didn't even remember the brand. "Maybe Vaseline or Carmex," she said. Then Daley slicked on a clear gloss.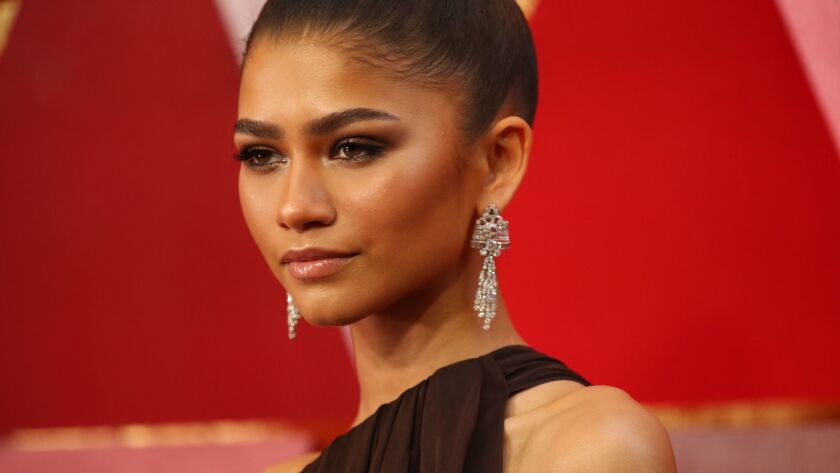 "We didn't transform her into anything she's not," she said. "She's pretty much in her essence."
Coleman, a former face of CoverGirl, loves makeup so much, Daley said. Still, the starlet kept her demands at a minimum.
"She likes her brows to be sculpted and strong. That was pretty much her only request," the makeup artist said.
And once Coleman left the makeup chair, Daley didn't worry about the maintenance. "Truthfully, her makeup doesn't move once it's on," she said. "The only thing I think she has in her purse is perfume and gum."
For fashion news, follow us at @latimesimage on Twitter.
---