Big beer gets bigger with AB Inbev and SABMiller merger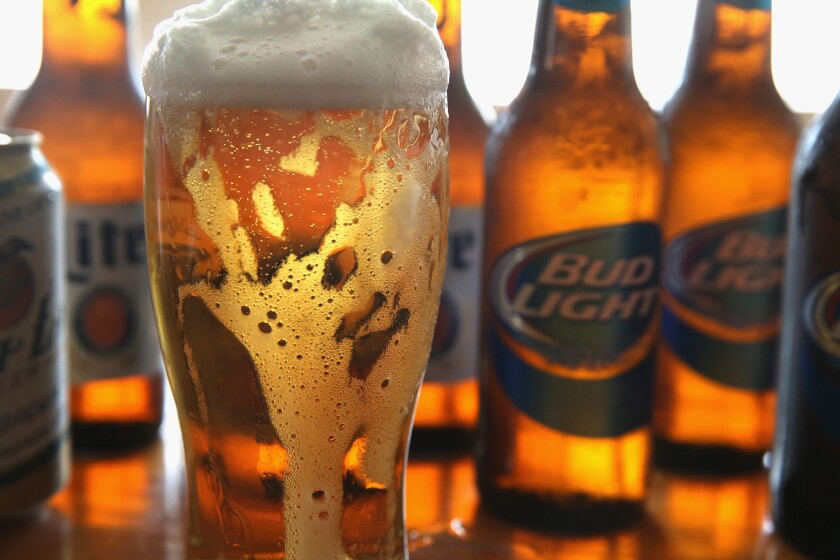 After a month of negotiations, beer goliath AB InBev, which controls brands such as Budweiser, Corona and Stella Artois, and SABMiller, whose portfolio contains Miller, Coors, Molson and Peroni, are merging into one super-giant conglomerate that will brew nearly one third of the world's beer. But don't expect to see "Anheuser Busch's Miller Lite" on store shelves anytime soon. Things won't change much for American consumers, as the deal is more about the developing global markets.
AB InBev, a Brazilian corporation, will pay more than $100 billion for control of the South Africa-based SABMiller. If the merger is approved, AB InBev will control over 70% of beer production in the United States.
Continuing decades of beer industry consolidation, the merger of the two largest players in the industry would mean that the top three beer companies on the planet (AB InBev, Heineken, and Carlsberg) would produce nearly 70% of all the beer brewed worldwide.
Your Los Angeles craft beer guide
The dominance of the mass market beer brands will continue to pressure the craft breweries with further consolidation and acquisitions, such as last month's purchase of L.A.'s Golden Road Brewing by AB InBev.
According to Ad Age, in a presentation during the National Beer Wholesalers Assn.'s annual conference, Craig Purser, the group's president, said: "The global market power that results from this new entity could be like nothing this industry has ever seen. The impact worldwide related to raw materials, market share and overall influence is staggering."
ALSO:
L.A.'s largest craft brewer, Golden Road, tapped in latest beer deal
Coffee has gone corporate: A look at who owns what in the coffee world
Allagash White: How a craft beer from Maine conquered tap lists in Los Angeles
---
Get our weekly Tasting Notes newsletter for reviews, news and more.
You may occasionally receive promotional content from the Los Angeles Times.