Four reasons to love L.A. Beer Week 2013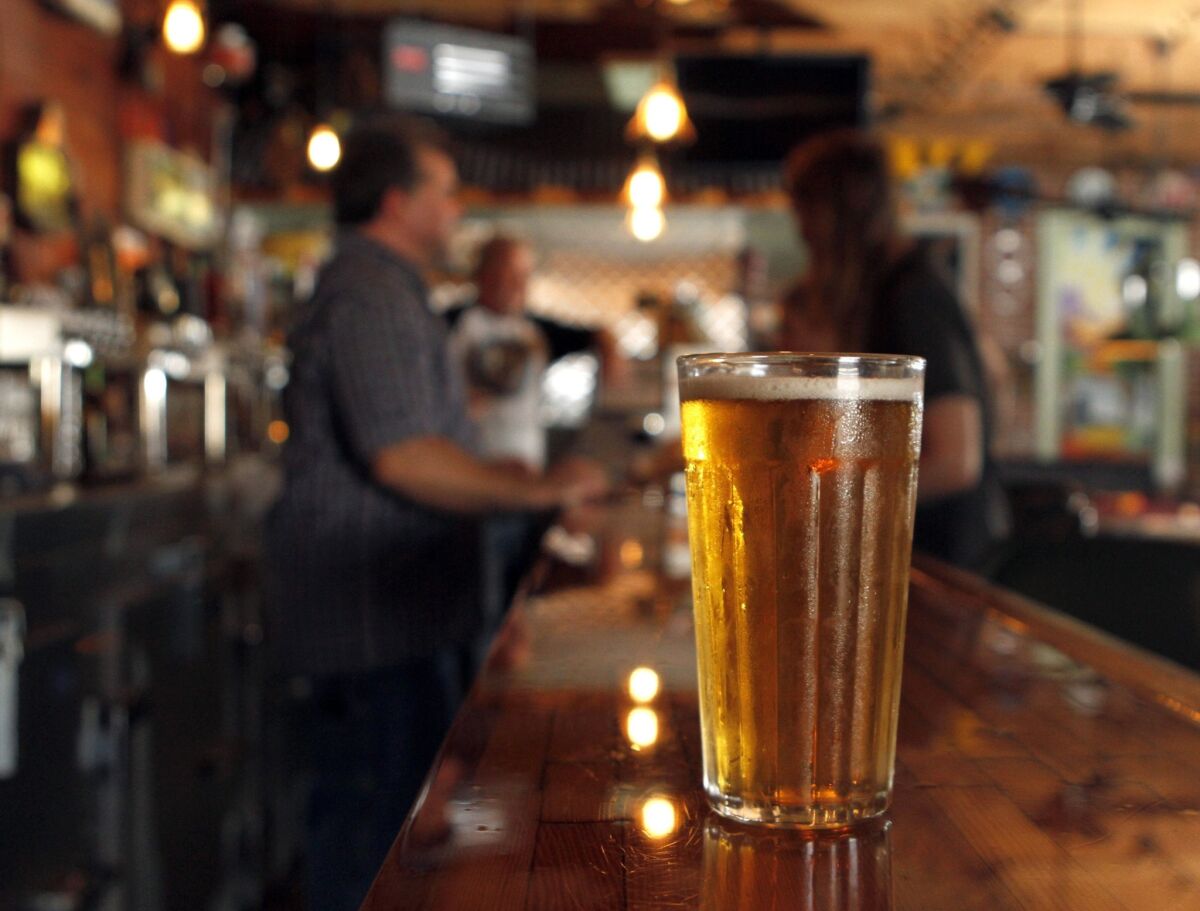 Another L.A. Beer Week has run dry, and this year - the fifth for the celebration - saw more bars, breweries, and beer-fans participating than ever before. With craft beer in Los Angeles changing and growing so fast, the 10-plus days of tap takeovers, beer dinners and festivals provided an exciting snapshot of how far L.A.'s craft beer culture has come.
Here's a look at some things that stuck in my mind after 10 days of watching thirsty Angelenos raise their glasses and toast to a "happy beer week."
Big Changes
Perhaps the most evident change in 2013 was a new "Opening Gala" format for the beer festival organized by the L.A. Beer Week planning committee. In years past, the event has been held on the final Sunday in Union Station's courtyard gardens, while this year's fete was moved indoors to the dramatic Ticketing Hall. Great beer flowed, and the energy was high at the event, but the transition to a Savoir-style event was not fully realized.
More, More, More
Not only were there more events organized for Beer Week 2013, there were far more venues participating. The Southland has seen some great new beer bars and pubs open since the last beer week. Fan favorite watering holes Story Tavern, the Glendale Tap, and the Melody Lounge hosted exciting events, while new breweries like the Dudes and Phantom Carriage made sure there were new brews to buzz about.
Fresh Beer On the Scene
Smog City Brewing was the new(ish) brewery that made the most noise. The family operation was born while brewmaster Porter was making beers at the Tustin Brewing Company, where he spent years developing recipes and building the Smog City brand. When the production facility and tasting room opened in Torrance in April, they had a built-in fanbase, and a catalogue of tested recipes. They also had an archive of special, one-off, and rare beers built up which they tapped into for their "Rarest of the Rare" event that drew beer fans from across Southern California and was one of the most popular events of the week.
Craft Beer Is Here To Stay
Is this whole craft beer thing a fad? How much bigger can it get? These are questions that a lot of observers are asking, but L.A. Beer Week 2013 should have put any anxieties about a bubble in Los Angeles to rest. The excitement for craft beer in the city was obvious from crowds of thirsty Angelenos excited for the flourishing scene. Tastes are changing, and craft beer is finding a place among the entrenched wine and cocktail culture of Los Angeles and crossing over to new fans, with events such as the Game of Thrones beer release party and the Musical Beer Crawl.
L.A. Beer Week 2013 was a bigger and farther-reaching event than last year, and with that growth comes a little chaos. But chaos can be good for creativity, and the momentum that craft beer in L.A. has developed is undeniable. I'm excited to see what's next for craft beer in our city.
ALSO:
Buy new wine glasses if you think you're drinking too much
On National Coffee Day, five great things about the Humble Cup
Liquid dining at Skybar, La Brea Bakery food truck, guest chef series at Patina

Get our L.A. Goes Out newsletter, with the week's best events, to help you explore and experience our city.
You may occasionally receive promotional content from the Los Angeles Times.