Restaurants may seat guests according to looks. Surprise, surprise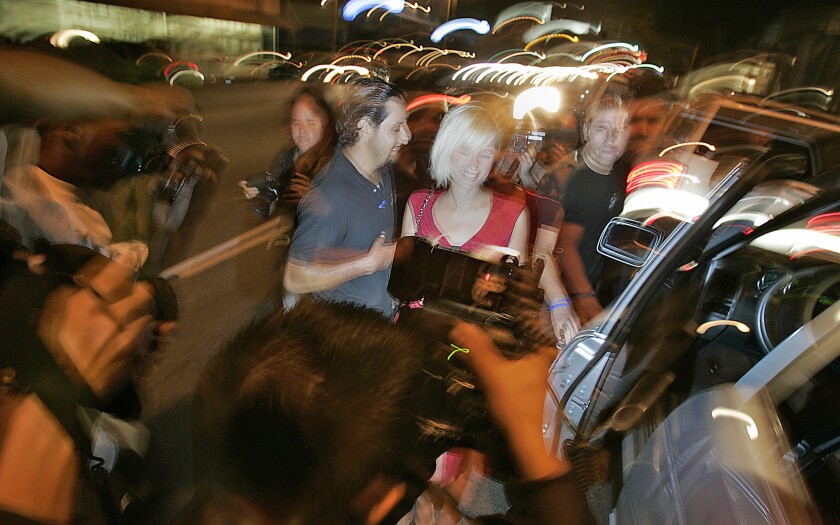 So, a French restaurant group seats guests according to how good looking they are, according to a report in the U.K.'s Daily Mail.
"Guests at Le Georges, a restaurant at the top of Paris' Centre Pompidou with stunning panoramic views of the French capital, and Café Marly, near the Louvre, are given tables following a strict appearance policy – the better looking they are, the better the table," the story suggests.
Quoting from the French newspaper Le Canard Enchainé, the articles goes on to say "As for the non-good-looking ones, it is imperative that they be dispatched to the corners of the room."
Is this a surprise?
Anybody who has ever been to a trendy restaurant in this country has most likely already experienced this as true.
The Bentleys and the Jaguars and the Masaratis are inevitably parked up front, the humble little Honda way, way in the back.
The Amazonian model, the up-and-coming television star, the night life impresario with a clutch of babes always get the best and most visible tables, the better to make the venue seem like it's happening.
In L.A., if your business model is built on being the trendy restaurant of the moment and you can't bring in the right crowd, it's all over.
I remember once watching, open-mouthed, as a stretch limo pulled up in front of a new restaurant and disgorged what seemed like two dozen women in their twenties who probably spent a collective 100 hours just doing their makeup. They were, of course, guests of the owners, brought in to add some sheen to the well-heeled, but ordinary-looking crowd.
Next time the hostess asks you to follow her and she walks on and on all the way to the back, it may not necessarily be because she wants to reward you with a quiet table.
Ouch.
ALSO:
José Andrés on five years of Bazaar
Wine Riot arrives in downtown LA on Saturday
Winemakers optimistic about this year's early harvest in Sonoma
Twitter.com/sirenevirbila
---
Get our weekly Tasting Notes newsletter for reviews, news and more.
You may occasionally receive promotional content from the Los Angeles Times.