It's Dungeness crab season, with 12 recipes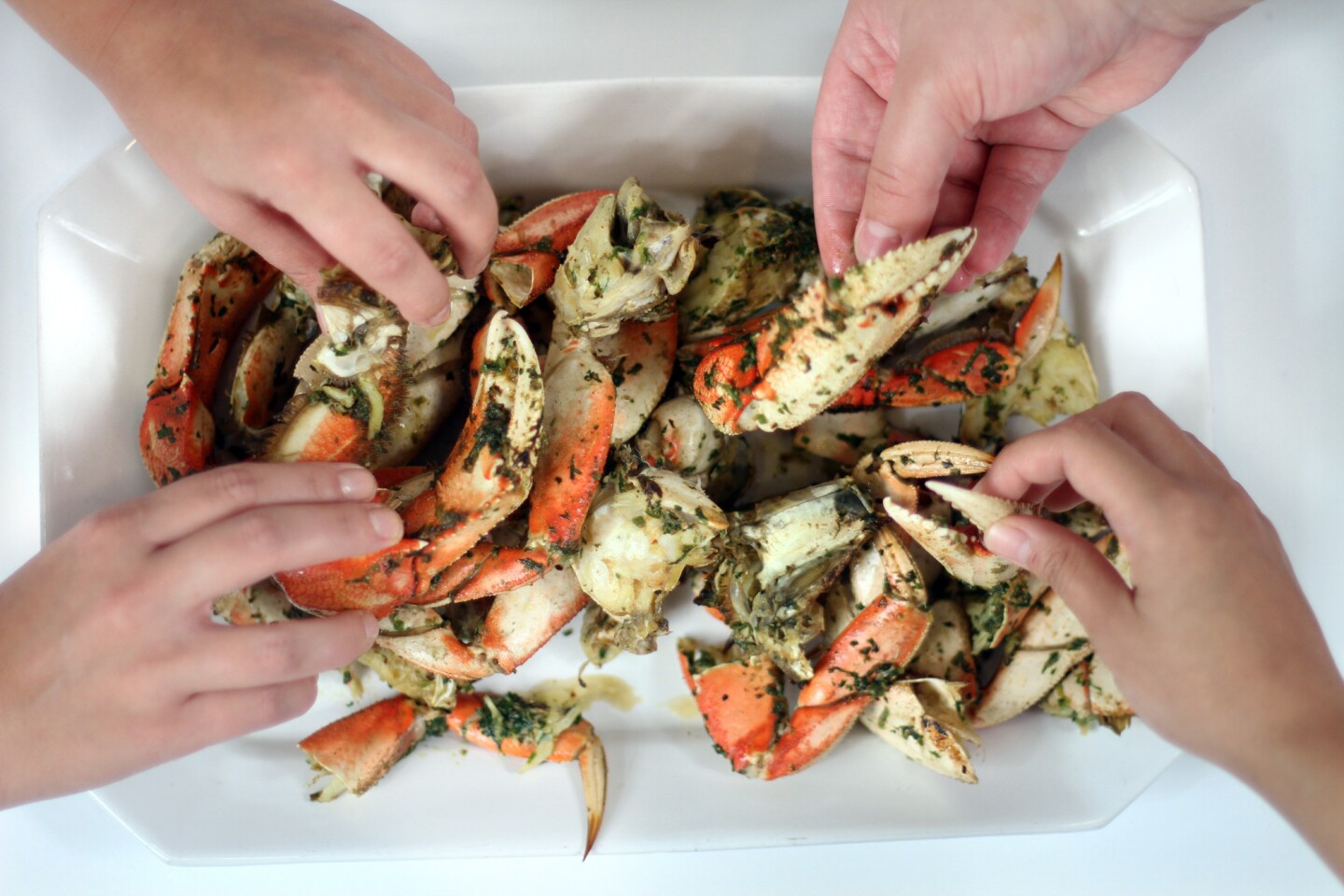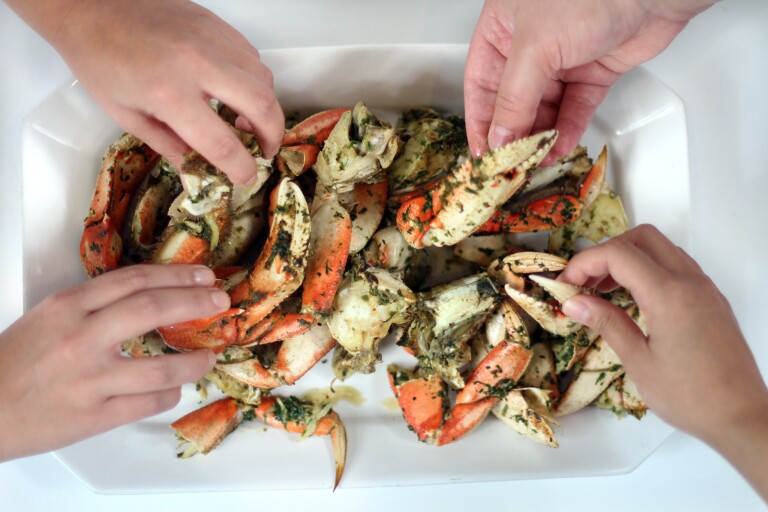 Grilled Dungeness crab.
(Bob Chamberlin / Los Angeles Times)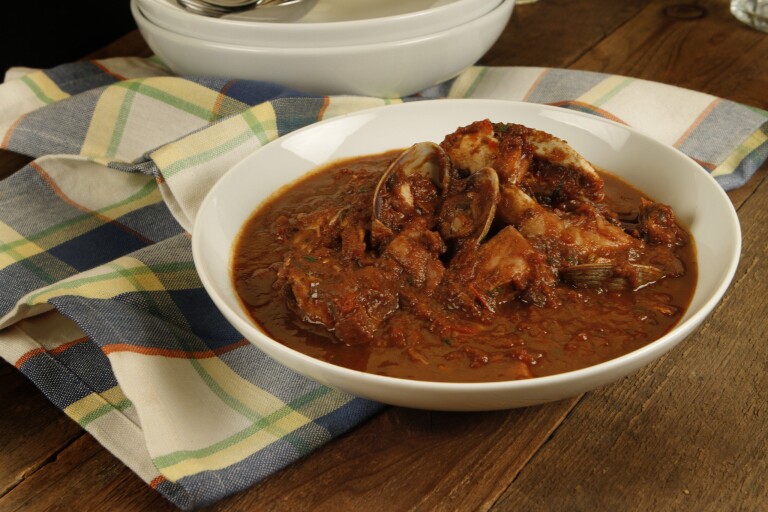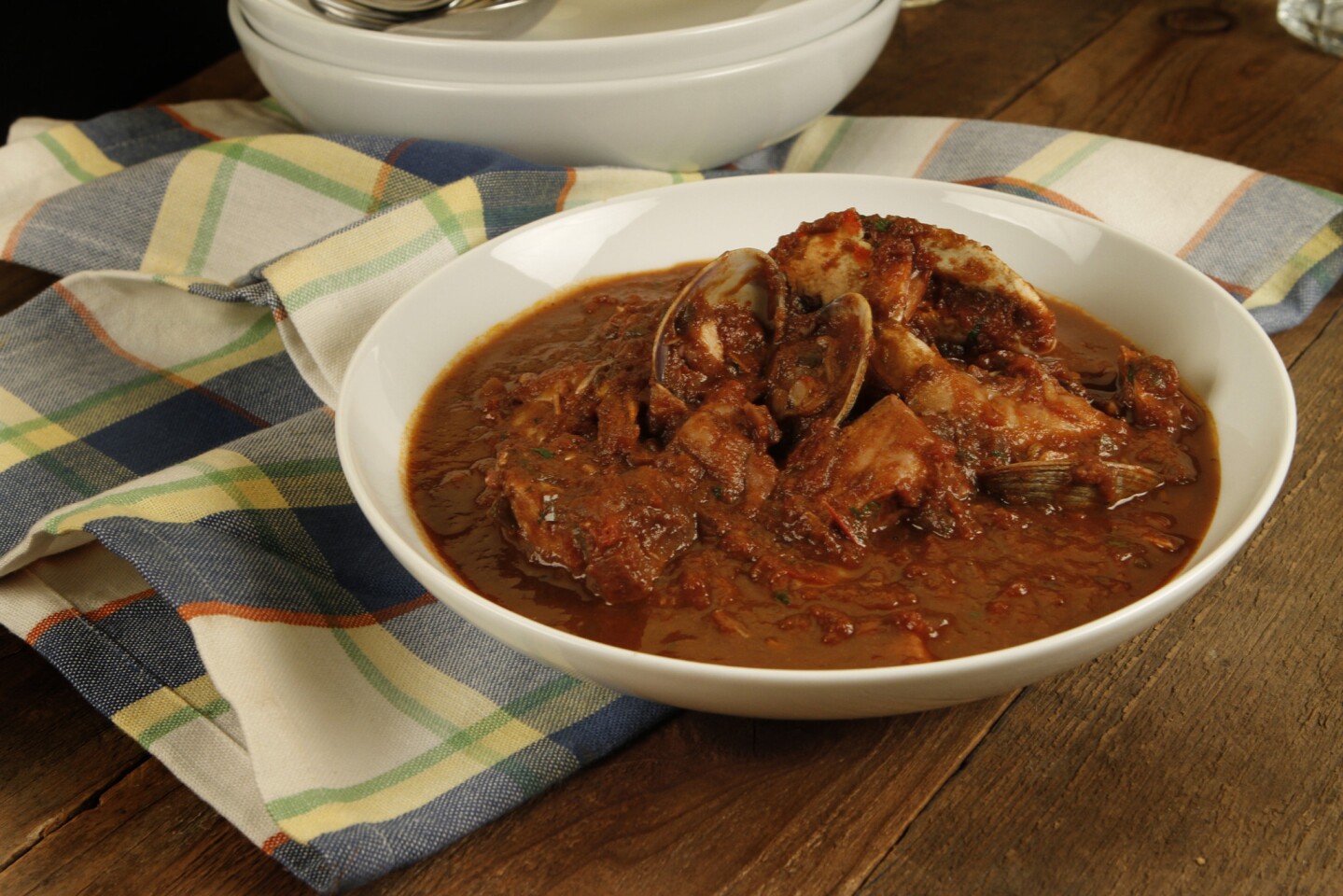 Cioppino
(Glenn Koenig/Los Angeles Times)
Pink grapefruit and fennel salad with crab
(Kirk McKoy/Los Angeles Times)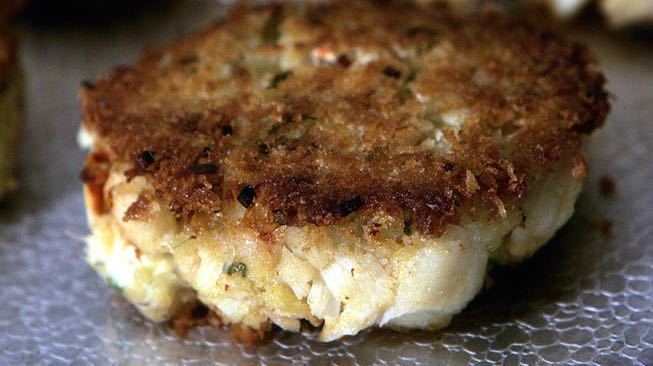 Dungeness crab cakes with tarragon aioli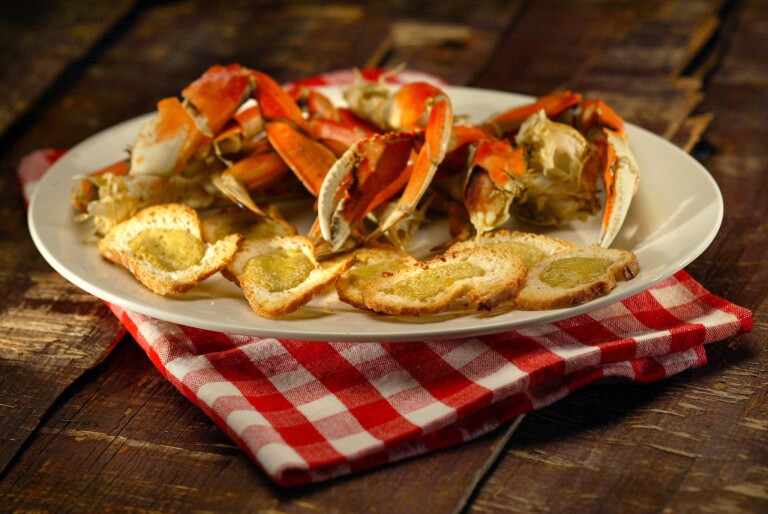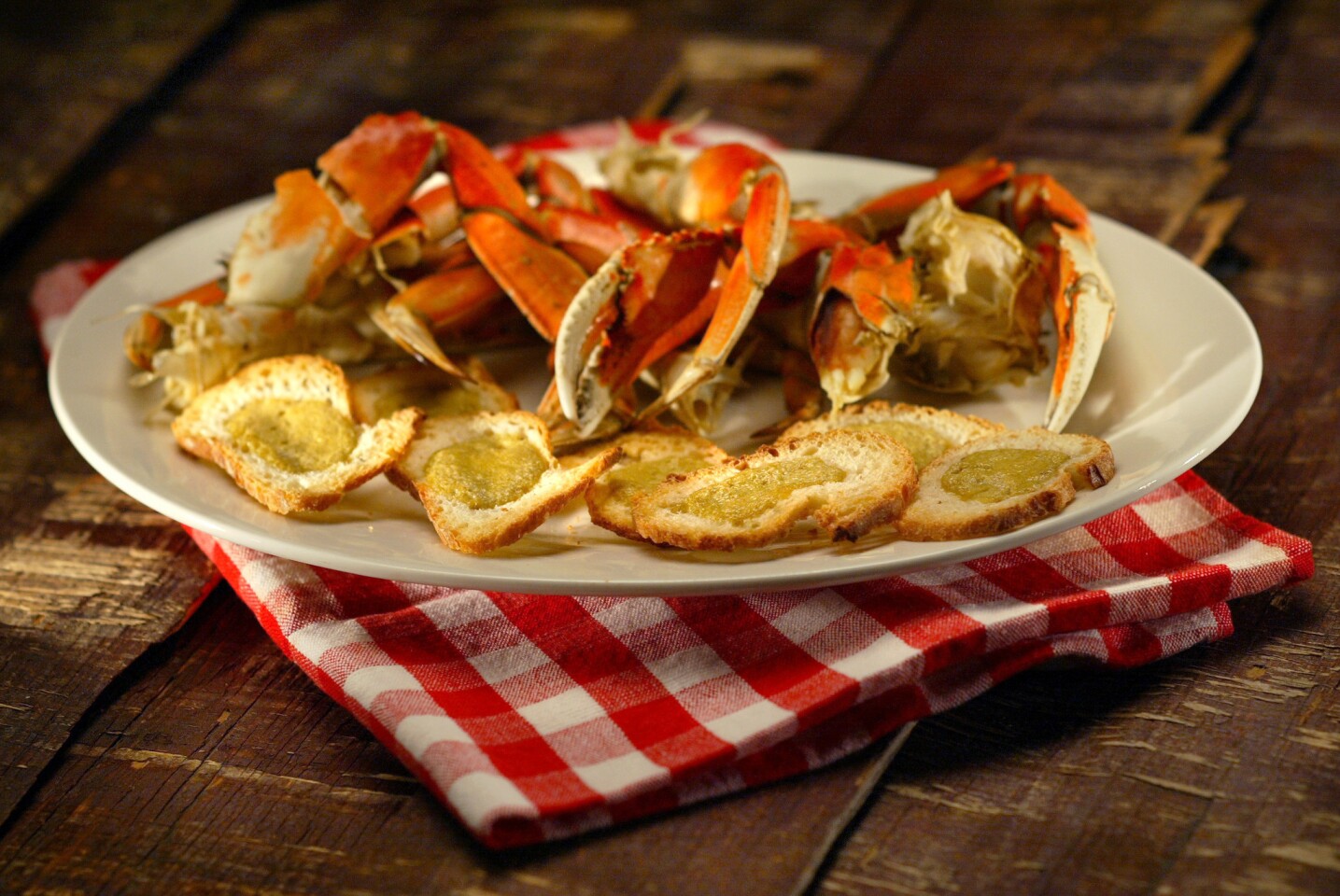 Cold cracked Dungeness crab with crab toasts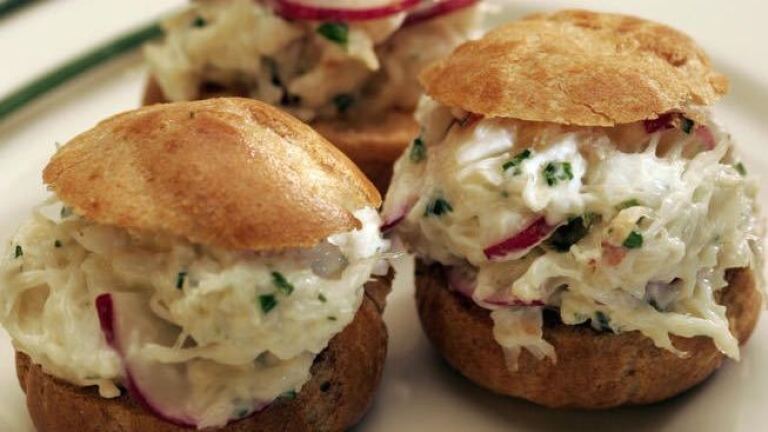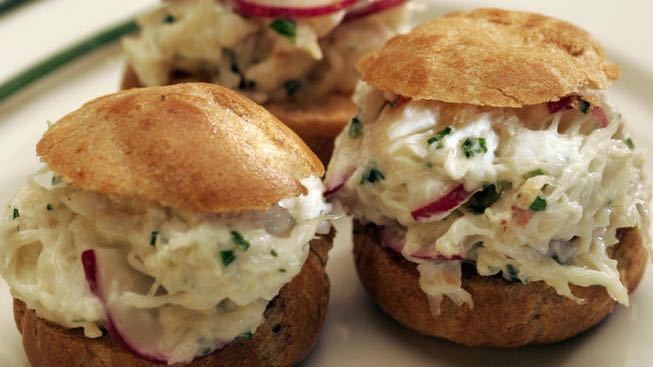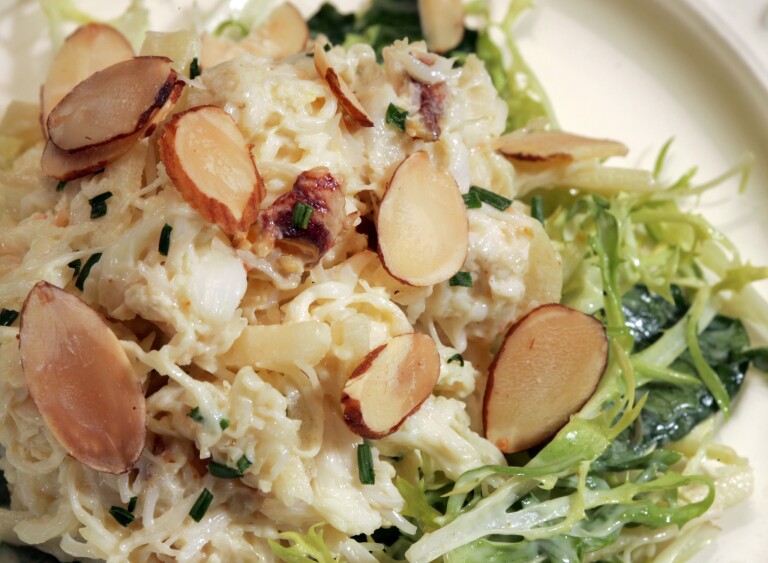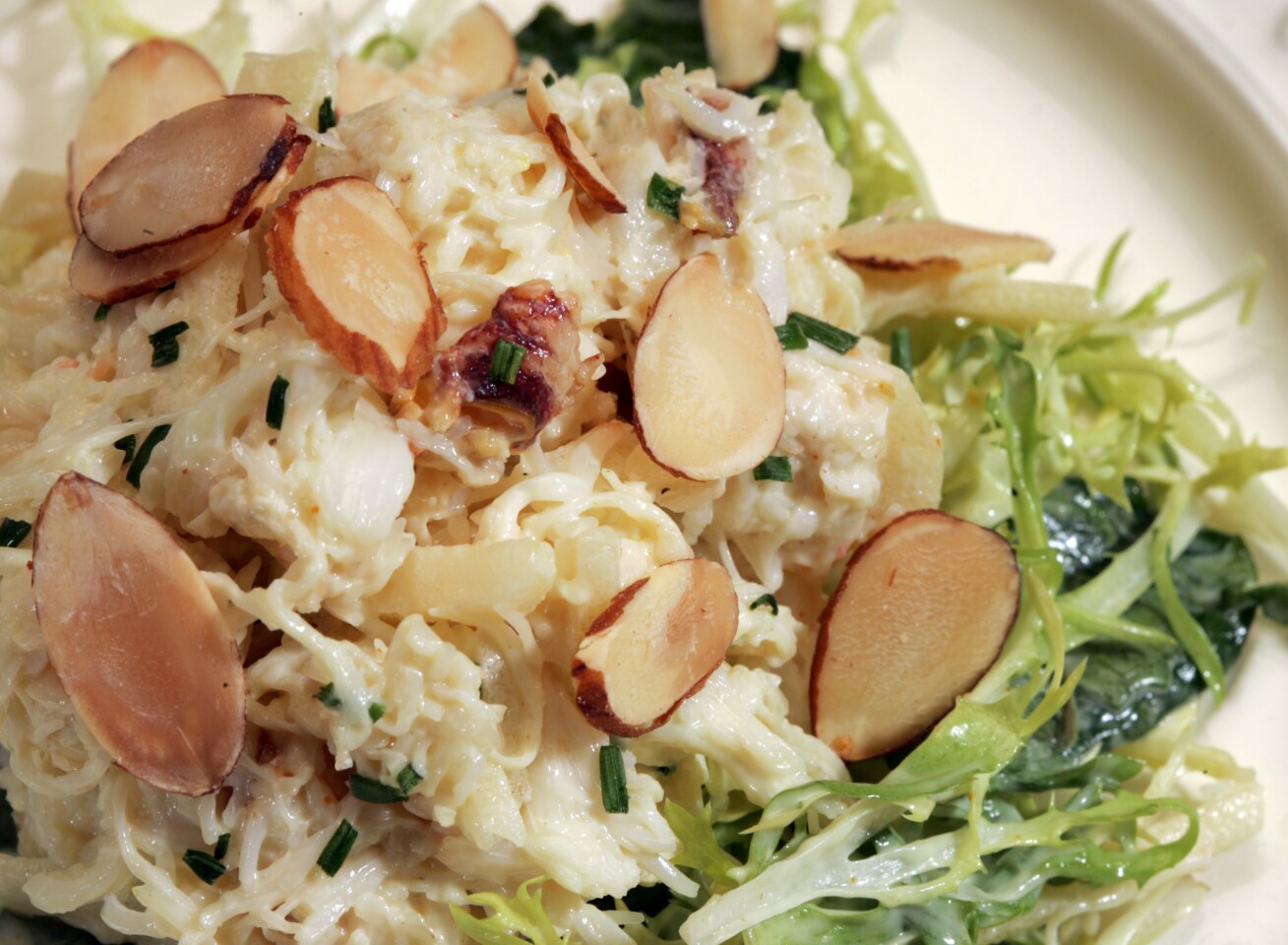 Dungeness crab salad with apples and curried mayonnaise
(Glenn Koenig/Los Angeles Times)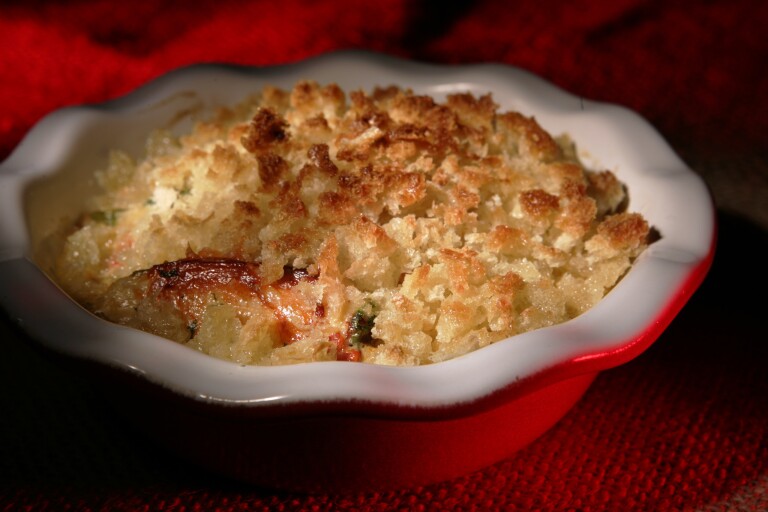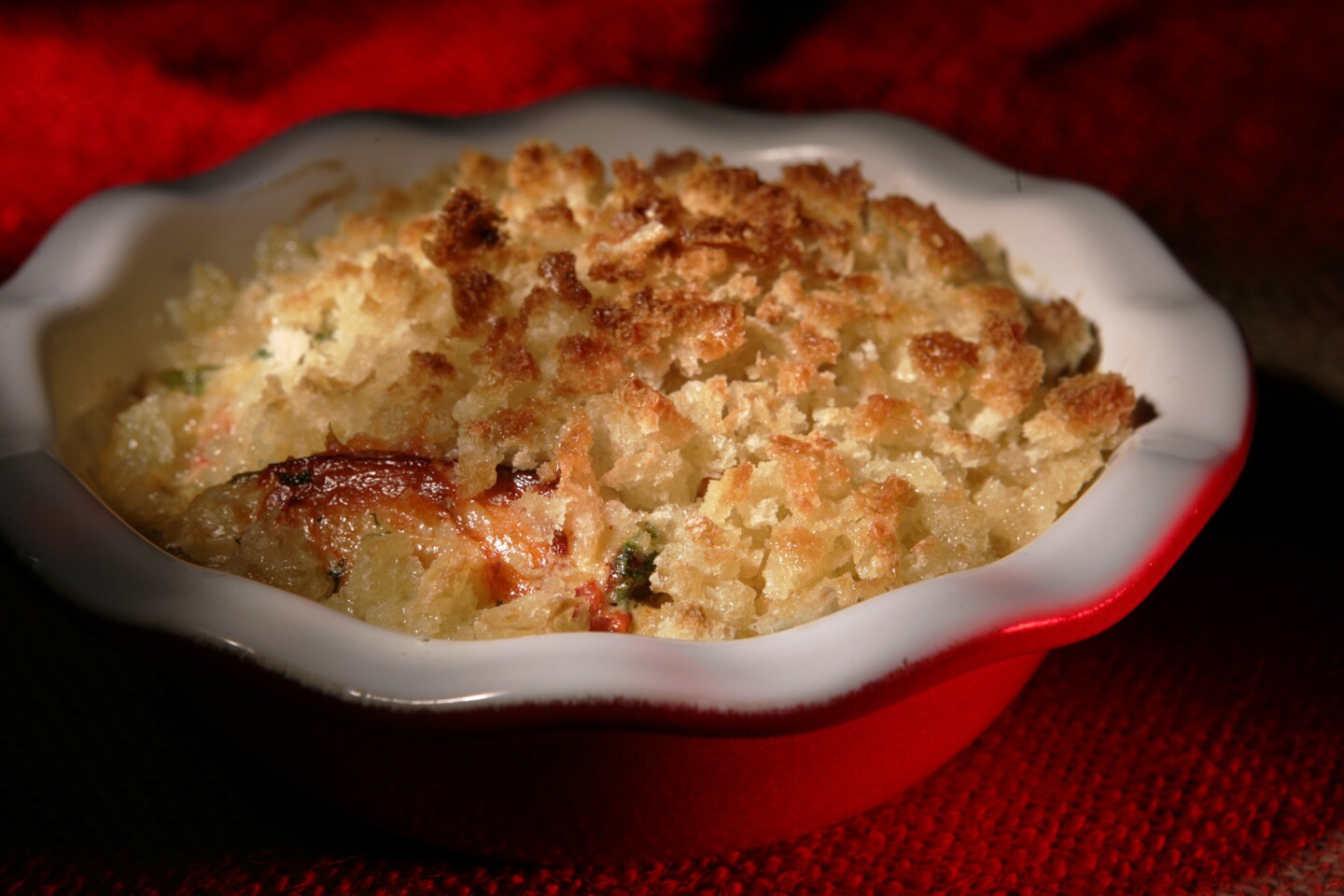 Deviled Dungeness crab
(Bryan Chan/Los Angeles Times)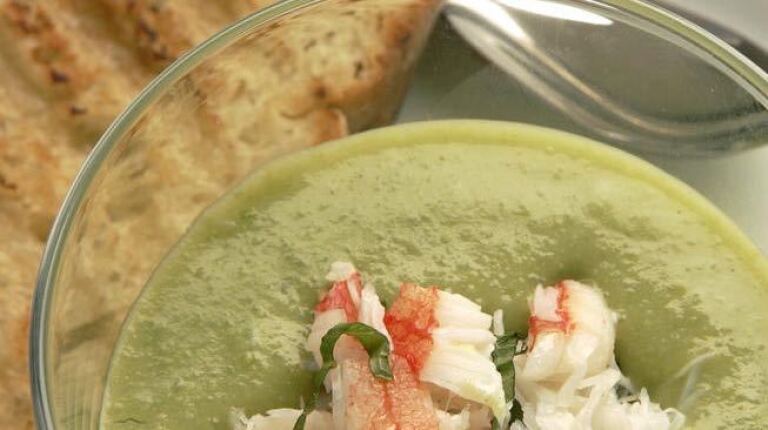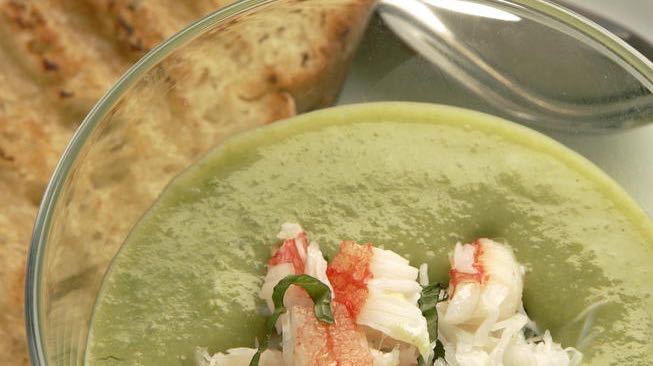 Chilled sweet pea bisque with Dungeness crab and mint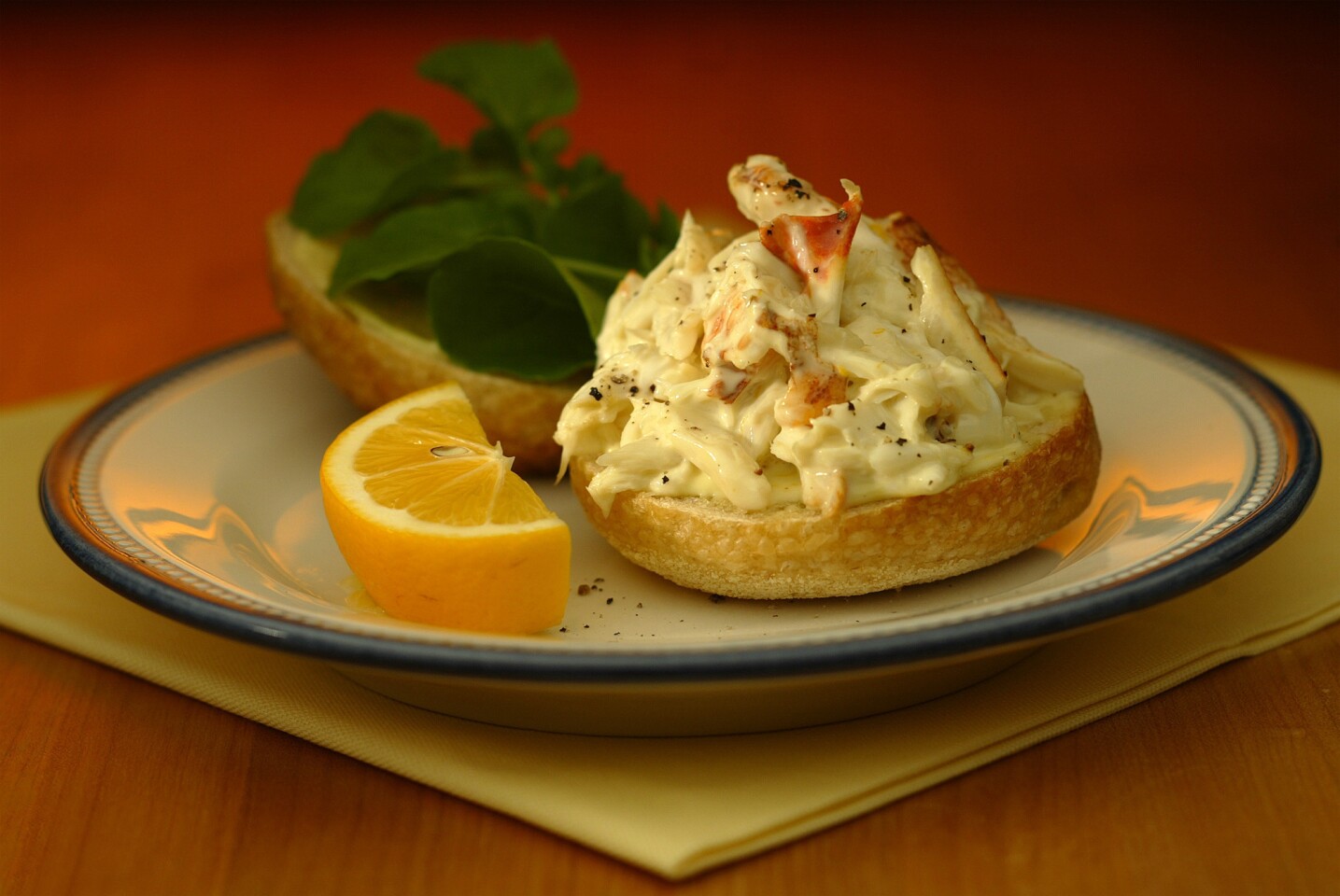 Dungeness crab salad sandwich with Meyer lemon
(Ricardo DeAratanha / Los Angeles Times)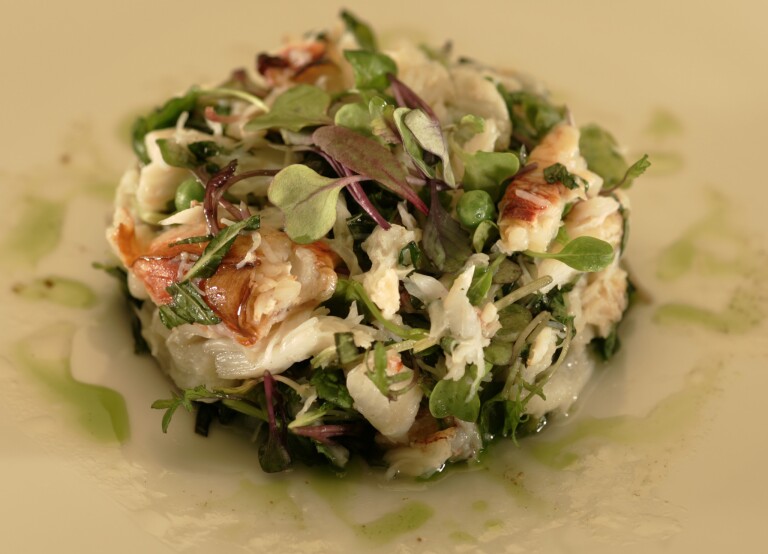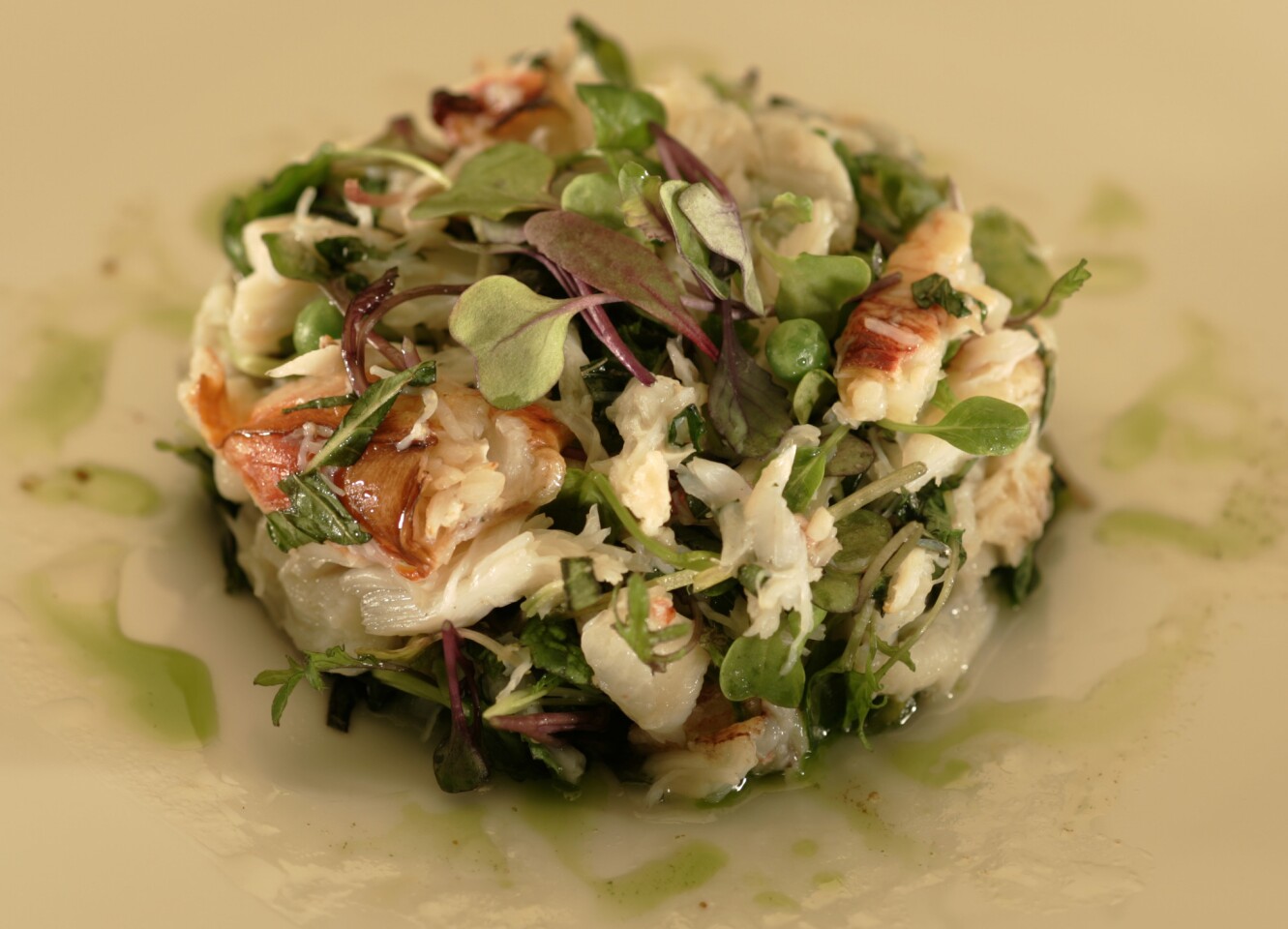 Dungeness crab salad with Thai basil and mint
(Bryan Chan/Los Angeles Times)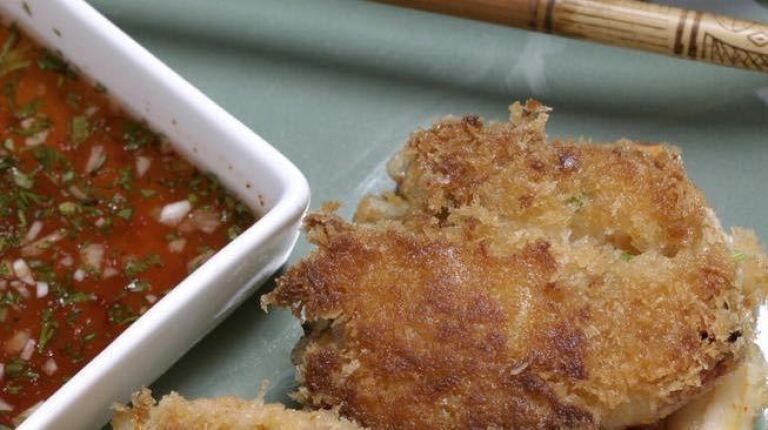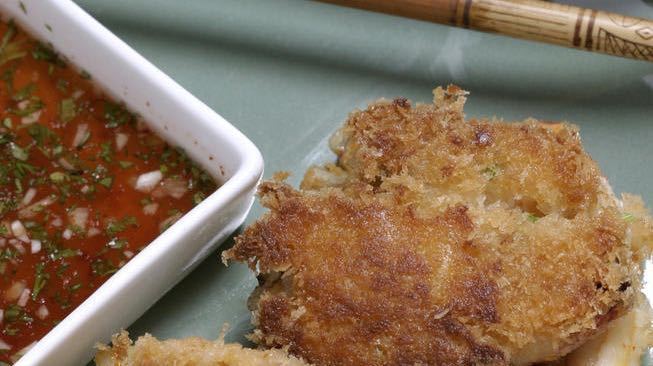 Wild Ginger's Dungeness crab cakes with lime dipping sauce
Our holidays are safe. The 2014 Dungeness crab season kicked off this past weekend and, at least from early reports, it looks like it's going to be another good one.
Dungeness crab is one of the highlights of the winter months in California. For many families, the holidays aren't complete without at least one crab boil.
Fishermen back from this weekend's trips report good early catches, with lots of meaty crabs. This would make the fourth good season of the last five after back-to-back disasters in 2007 and 2008.
A combination of bad weather and light crabs also crippled the catch in 2012. Some of us still wake up in the middle of the night remembering running from store to store on Christmas Eve and winding up without a crab to our names.
The Dungeness crab catch is notoriously variable, swinging from as low as 16,000 tons to highs of 40,000 in the last 15 years. There is no official prediction yet of this year's catch.
Prices are usually high from the start of the season until Thanksgiving, then drop slightly before spiking again right before Christmas. At my 99 Ranch, live crabs are going for $9.99 per pound. They'll usually head down below $4 by the end of the season.
An average crab weighs around 2 1/2 pounds and will comfortably feed two, though die-hards will scoff at that meager serving.
Dungeness are fished commercially in California from roughly Monterey Bay to the Oregon border. The season in the area south of Mendocino County, which includes the historic San Francisco fleet, began Saturday. The northerners, which usually wind up catching the bulk of the crabs, will begin Dec. 1.
In addition to being delicious, Dungeness crabs are also very sustainable. The fishery is one of the best regulated on the West Coast.
Crabs are caught in baited traps, which look like truck tires made out of chicken wire. In order to preserve the breeding population, only male crabs more than 6 1/4 inches wide can be taken.
Furthermore, new regulations introduced last season restrict the number of traps each boat can carry. In the past, some boats would load up with 1,000 or more traps to catch as much as they could in the early days.
One crab industry figure compared this early season rush to someone scattering hundred-dollar bills on the ocean floor and then telling people to go get as many as they could.
Under the new regulations, commercial boats are limited to fewer than 500 traps. This hasn't seemed to have hurt the total catch; last year almost 40,000 tons of crabs were caught — just shy of the record for the last 15 years.
Basic Dungeness crab couldn't be easier to prepare: Buy them live at the best Asian market close to you and choose the ones that are heaviest for their size and fighting mad when they're pulled from the live tank.
When you get them home, put them in a big pot, cover with water and turn on the heat. Cook them until they turn bright red; when you pull off a back leg, there should be little feathers of meat attached. Rinse them under cold water to stop the cooking and start the cooling.
To clean the cooked crabs, pull away the "spade" at the bottom of shell. Lift off the top shell, rinse out the fat and viscera and pull off the opaque gills.
Pull off the legs and use the back of a heavy chef's knife to crack them — not too hard, you want the shell to remain intact; you're just making them easier to peel. Finally, cut the body in half lengthwise and divide the segments between the leg joints. Now eat.
Of course, if you want something fancier, we've got some ideas for that, too.
Are you a food geek? Follow me on Twitter @russ_parsons1
---
Get our weekly Tasting Notes newsletter for reviews, news and more.
You may occasionally receive promotional content from the Los Angeles Times.