All Los Angeles farmers markets will now accept food stamps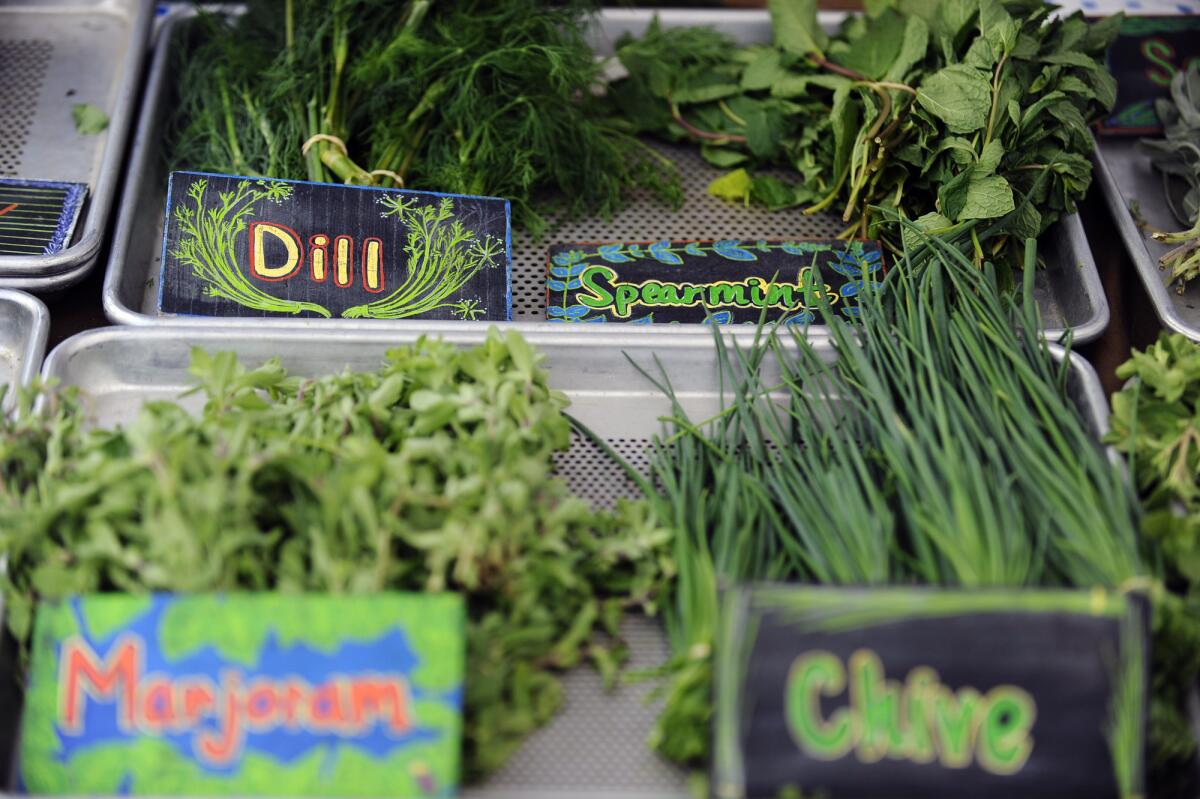 Last Friday the Los Angeles City Council made it easier for Los Angeles residents of all income levels to purchase produce at farmers markets.
In a unanimous vote, the council instructed the city attorney to write an ordinance requiring all 57 farmers markets within the city limits to accept CalFresh Electronic Benefit Transfer cards, formerly known as food stamps.
The measure, introduced by Councilman José Huizar in partnership with the Los Angeles Food Policy Council, the Los Angeles Community Action Network and Hunger Action LA, is a huge victory for activists fighting for citywide access to healthy, fresh food.
In a statement, Huizar called the vote "a small action that will have a huge impact for individuals and families citywide."
Previously, more than 50% of farmers markets in the city were not equipped to accept EBT cards.
To get the ball rolling, Huizar joined Mayor Eric Garcetti and the L.A. Food Policy Council in hosting a resource fair in front of City Hall on Tuesday afternoon. Agents from the U.S. Agriculture Department, which administers the EBT program nationally, were on hand to process applications from farmers market managers, community-supported agriculture representatives and farmers who sell directly to consumers.
"We expected nine people would come, but 26 showed up," says Iesha Siler, policy advocate at the food policy council. "Even officials from Riverside County were there asking how they could do this in Riverside."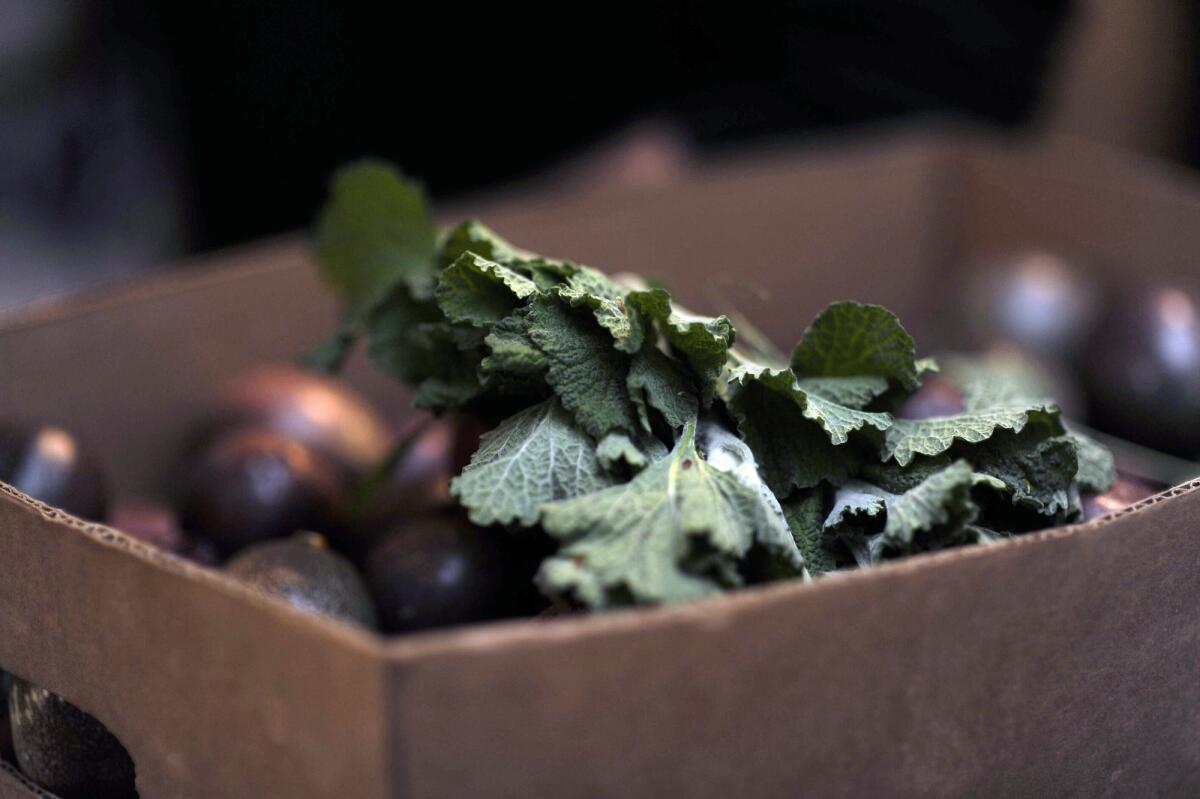 In addition to expediting the application process — which otherwise requires filling out online forms and a waiting period of up to 45 days — merchants were able to request free point-of-sale machines required for EBT transactions. In four to six weeks, all but two of the farmers markets in the city could be up and running with EBT compatibility.
EBT cards operate like debit cards. Market managers with point-of-sale machines swipe the card for the requested amount and in exchange issue scrip — often in the form of $1 wooden tokens or laminated paper — which can be used to purchase fruits, vegetables, breads, cereals, meat fish and poultry products from vendors. At market's close, the vendors turn the scrip back in to the market manager for cash or a check.
Participants say increased EBT access benefits both customers and farmers. Jackie Rivera-Krouse, director of programs for benefits and incentives at Sustainable Economic Enterprises of Los Angeles, which oversees the Watts and Central Avenue farmers markets among others, said EBT purchases account for as much as 30% of sales at its South L.A. markets.
Last week 200 CalFresh customers shopped at the Central Avenue market spending almost $3,000 in scrip, she said.
"It has really helped the markets grow and take off," Rivera-Krouse said. "The Central Avenue market used to have five or six vendors total, and now the market has doubled in size."
Plus, she says, "The farmers love it. It's money at the end of the day."
ALSO
It's time for all L.A. farmers markets to accept food stamps
Chef Eric Ripert on his revealing new memoir '32 Yolks'
Farmers market report: Cherries are in season. We have recipes
Get our L.A. Goes Out newsletter, with the week's best events, to help you explore and experience our city.
You may occasionally receive promotional content from the Los Angeles Times.