Celebrate National Pizza Day with three great homemade pizzas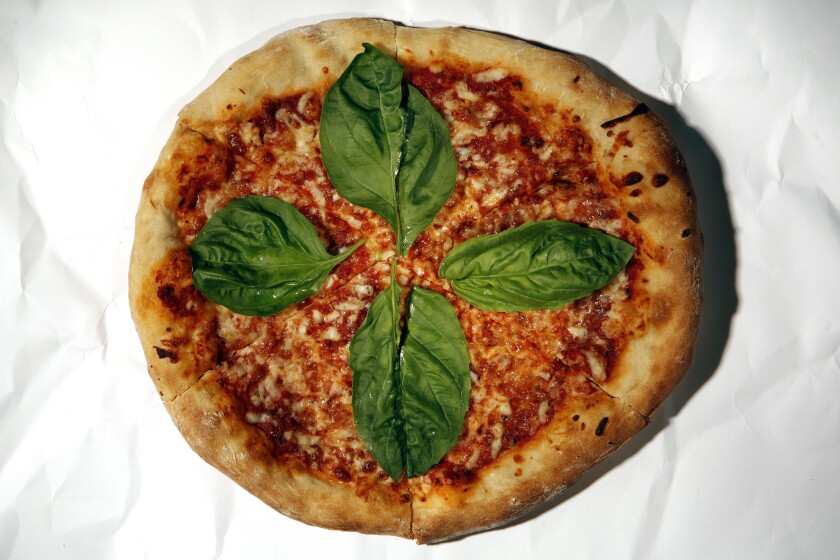 Happy National Pizza Day, though it's not like we need a special day to celebrate one of our favorite foods. And while you could celebrate at one of Los Angeles' great pizza joints, i.e. Prova, Desano or Mozza, a great pizza dinner can be had at home. Before you reach for the phone to dial up your favorite delivery, consider homemade, or, at least semi-homemade.
In the time it takes to have a hot pie delivered to your door, you can make a perfectly good custom pizza in the comfort of your own kitchen, using ready-made dough (available at most supermarkets) or par-baked crusts. Top as desired, and you've got dinner in minutes. Here are a few suggestions:
Sure, you can buy tomato sauce — and that's fine — but a basic no-cook tomato sauce comes together in minutes. And you can't beat that fresh flavor, like the sauce included in this recipe for a simple margherita pizza.
Barbecue chicken pizza
This classic California pizza comes together with a handful of store-bought ingredients, including chopped chicken, barbecue sauce, marinara sauce, sliced red onion and plenty of mozzarella cheese.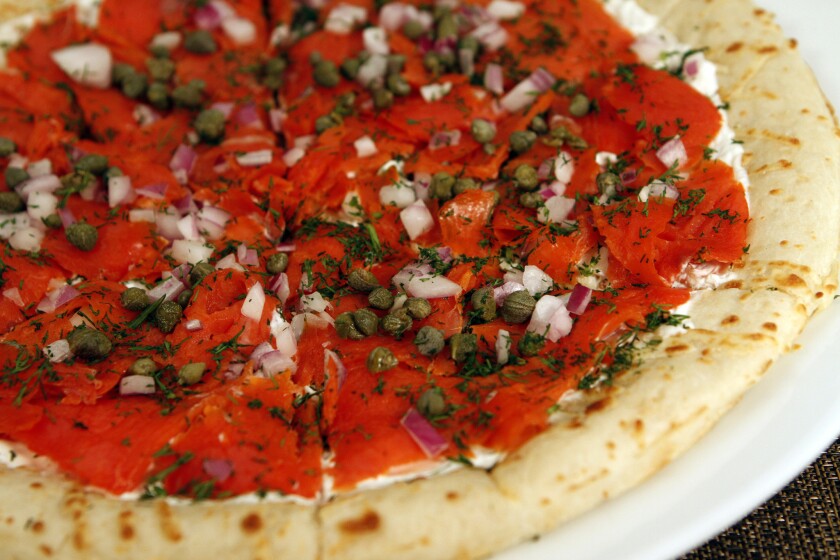 If you're a fan of smoked salmon, it's hard to resist this take on pizza from Morton's Steakhouse. Top a prepared pizza crust with a little sour cream and smoked salmon, along with chopped red onion, fresh dill and capers. Your pie will be ready in 15 minutes.
Convert your oven to a brick oven... and more recipe ideas
Have you ever lusted after those great brick ovens you see in pizzerias and bakeries? Well, for about $40, you too can bake like the pros.
As you can see from the photo above, a brick oven conversion is not complicated at all. You'll just need to get the right bricks (this calls for firebricks, as regular bricks aren't made to withstand the heat). Give those bricks a little time to heat up, and you'll be baking like your favorite pizzeria or bakery in no time. And it makes a fun — and totally entertaining — weekend project.
Check out these links for how-to tips on converting your oven, as well as some homemade pizza recipes:
Love cooking as much as I do? Follow me @noellecarter
ALSO:
6 satisfying soup recipes for chilly winter nights
Pea shoots are in season. Here's what to do with them
This grilled cauliflower recipe will actually make you forget about steak
---
Get our new Cooking newsletter.
You may occasionally receive promotional content from the Los Angeles Times.