Drink like it's a new year: Seven wines and regions to discover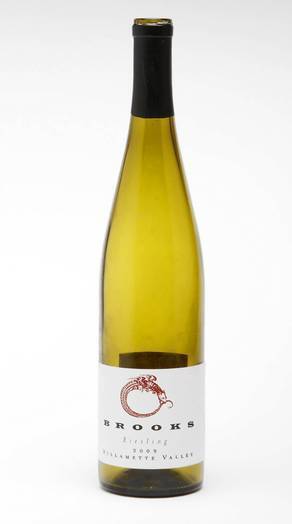 Beautifully aromatic, this $18 Oregon Riesling is dry, not sweet, and exhibits balance and finesse. The grapes come from three sustainably farmed vineyards in the Willamette Valley's Eolo-Amity Hills.
(Glenn Koenig/Los Angeles Times)
This 2011 Riesling from a honeyed sweetness is balanced by a Mösel estate that dates back to 1177, has a racy acidity and an earthy minerality. A touch of bitterness pulls it all into focus. The more you keep drinking, the more you'll find in the glass: white peaches, honeysuckle.
(Bob Chamberlin/Los Angeles Times)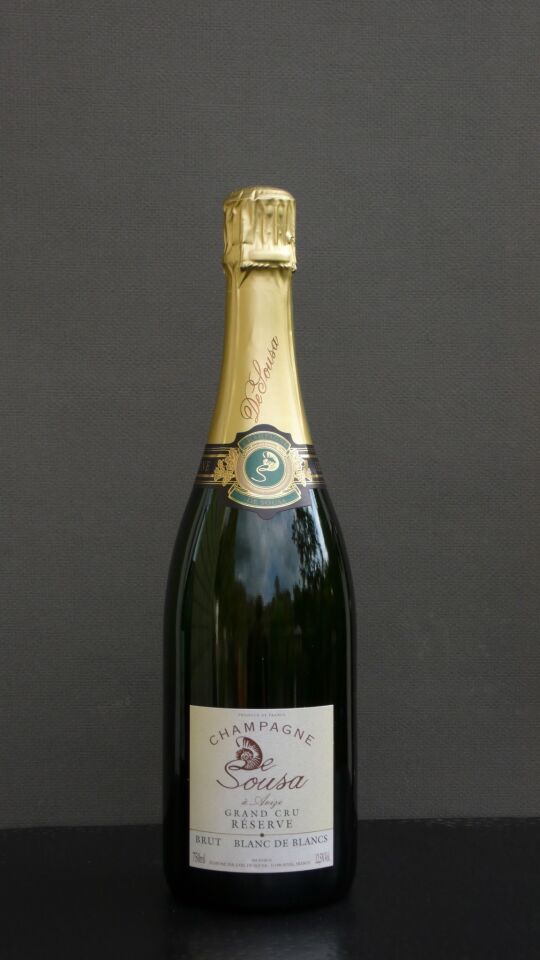 The Portuguese de Sousa family, in Champagne for three generations, works its vineyards in Avize biodynamically. Some parcels are even plowed with a horse. This Blanc de Blancs is a blend of two or three years and includes at least 30% reserve wines. The result is a Blanc de Blancs with beautiful balance, creamy texture and a fresh acidity.
(S. Irene Virbila/Los Angeles Times)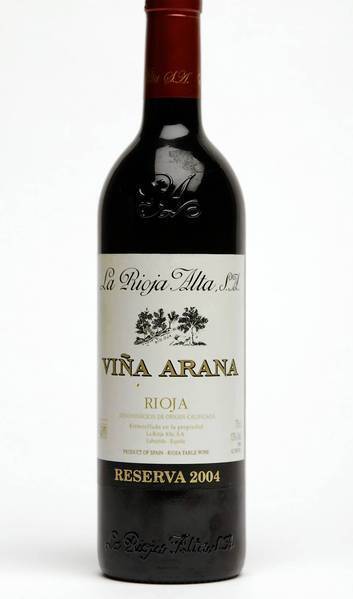 The 2004 Viña Arana from La Rioja Alta has a beautiful balance and grace. It's all in there — dark cherries, licorice, leather and earth. Ready to drink now or put away for a while. Give this terrific Rioja some time in the glass for all its layers to show themselves.
(Lawrence K. Ho/Los Angeles Times)
It's a new year, why not drink like it and try something new and unfamiliar. My wish is that in 2014, wine lovers will take a chance and say goodbye, at least every once in a while, to their tried and true, and branch out. This is such a great time to be a wine drinker, especially in Southern California.
Take a chance, put yourself in the hands of an enthusiastic sommelier or wine shop clerk (be sure to give them a price range) and discover a grape, a wine or an appellation that's new to you.
Here are some suggestions to get you started. Come on, leave that comfort zone behind and take a detour into the unknown.
RIESLING
Take a sabbatical from your oaky Chardonnay and try Riesling, just about the most food-friendly white on the planet. Despite the grape being the darling of sommeliers, Riesling is a hard sell. It's perceived as unfamiliar, too complicated to understand — and possibly sweet. (It isn't always, and when it is, that sweetness is balanced by a lilting acidity.)
Time to take a chance: these world class wines can often be bargains. But where do you start? Visit Riesling expert Stuart Pigott's website and keep an eye out for his book "Best White Wine on Earth — the Rielsing Story" expected in June from Stewart, Tabori & Chang.
To try: 2009 Brooks Riesling from Oregon's Willamette Valley or 2011 Robert Eymael Mönchhof Estate Riesling from Mösel, Germany. Some other great producers include J.J. Prum, Dr. Loosen, Klaus Peter Keller, Müller Catoir, Egon Müller and Peter Jakob Kühn from Germany. From Austria, it's F.X. Pichler, Knoll, Nigl, Hirtzberger and Prager, among many others. From Alsace, Zind-Humbrecht, Hugel, Trimbach, Weinbach, Boxler and more. From California, look for Rieslings from Navarro in Mendocino and Tatomer in Santa Barbara (from Graham Tatomer, who worked at Knoll in Austria). In Washington state, try Poet's Leap and Efeste. And that's not even getting into the sweet ones.
MALIBU WINES
This may be the year to discover wines in our own backyard — the Malibu appellation. Once vineyards in the famously beautiful landscape were a novelty. Now there's some serious winemaking going on. If you venture up into the Santa Monica mountains for dinner at the Old Place in Cornell for steaks and chicken cooked over a wood fire, stop in at Cornell Winery and Tasting Room next door which not only sells its own bottles but also wines from more than 20 hyper-local wineries.
To try: Rosenthal Estate Wines, Malibu Wines, and Cielo Malibu Estate Vineyard also have their tasting rooms. See a complete listing.
WINES FROM THE JURA
I bet that's one you didn't see coming. Forget orange wines (most of them weren't that compelling anyway) and explore the wonderfully quirky wines from the Jura. Likely spots? Wine bars and restaurants such as Papilles or Republique with adventurous sommeliers. The whites are most often Chardonnay blended with the spicier Savignan (no typo, that's how it's spelled) grape. The region also produces sparkling Crémant de Jura, delicate reds made from the Poulsard grape or from field blends, and rich Vin Jaune with the weight and complexity of sherry.
To try: Philippe Bornard Côtes du Jura Savagnin "Les Chassagnes," Caves Jean Bourdy Côtes du Jura blanc (biodynamique) or Domaine Macle Côtes du Jura blanc. In sparkling, look for Domaine Rolet or Domaine de Buronfosse Crémant de Jura. And for a real treat, the Jacques Puffeney Arbois Vin Jaune.
RIOJA
If you tend to drink mostly young wines and are interested in trying some older bottles, I'd suggest exploring the Rioja region in Spain, which offers the greatest values for aged wines. Wineries there have a long tradition of waiting until their Tempranillo-based reds are ready to drink before putting them on the the market. Rioja is also remarkably versatile, a wonderful wine with food, especially in these colder months. Open a bottle for a roast chicken or stew, for a rustic bean soup or just about anything else.
To try: 2004 La Rioja Alta Viña Arana Rioja Reserva, 2005 Contino Reserva Rioja; 2005 Bodegas Muga "Prado Enea" Gran Reserva Rioja, 2005 Lopez de Heredia "Viña Cubillo" Crianza Rioja, 1994 C.V.N.E. Imperial Gran Reserva Rioja. And for a splurge, the magnificent Artadi Viña El Pison or Bodegas Roda's "Cirsion."
FRENCH-STYLE CIDER
Cider is having a moment. No longer a frumpy American Colonial beverage, it is becoming the surprise ingénue on the beverage scene. The French got onto it a while ago, and have a long tradition, but it took someone like Eric Bordelet, who works with heirloom apples and pear,s to spark sommeliers' interest in the slightly sparkling beverage. When the restless, ever-creative California winemaker Randall Grahm tasted Bordelet's pear and apple ciders, French-style cider became his newfound passion. Now he makes a pear cider called Winter Nélis Sparkling Perry. His latest is ¿Querry?, made with Pink Pearl, Macintosh, Pippin and crab apples (for astringency and acidity), plus two kinds of quince. Dry and fine-textured, the cider has a warm sweet perfume and the slight bitterness that quince brings. And it is just 6.9% alcohol, about half that of a typical wine.
To try: Eric Bordelet's Poiré 'Granit" (pear), Etienne Dupont Cidre Bouché Brut du Normandie, Cidrerie du Vulcain from Switzerland and and Bonny Doon's Perry and ¿Querry?
SHERRY
The late San Francisco food and wine writer Shirley Sarvis showed me how beautifully sherry goes with food. I remembered how much I loved it this fall when I stopped into Seamus Mullen's Spanish restaurant Tertulia in New York and they were pouring an incredibly lovely manzanilla from cask. Now whenever I go to a wine bar or restaurants I check the wine list to see if they have a sherry I haven't tried yet, especially one from Equipo Navazos. Rivera has some nice ones, but mostly, still, I have better luck finding good sherries in wine shops than in restaurants. Peter Liem published his book "Sherry, Manzanilla & Montilla" (available online) last year. And Talia Baiocchi, editor-in-chief of the new online drinks mag Punch, has written one for Ten Speed Press, which will be out this fall.
To try: Tio Pepe Fino, Valdespina Manzanilla, Bodegas Hidalgo "La Gitana," Gutiérrez Colosia Fino, anything from Equipo Navazos, especially their manzanilla and their limited edition "La Bota" series.
FARMER FIZZ
Grower Champagnes, a.k.a. "farmer fizz," offer a different experience and mostly lower prices than Champagnes from the Grandes Marques. Made on a very small scale and usually from vineyards in and around a single village, grower Champagnes reflect their terroir. Because small-scale vintners generally don't have the option to blend grapes from different parts of Champagne, their wines have a fascinating specificity. Many of the best come from grand cru or premier cru villages. And while you're not likely to find any at your corner liquor store, most serious wine shops stock at least a few. Look for RM on the label, which means récoltant-manipulant, i.e., grown and made by the estate itself.
To try: NV Champagne Pierre Moncuit Grand Cru Blanc de Blancs Brut à Le Mesnil-sur-Oger, NV Champagne Paul Bara Brut Réserve Bouzy Grand Cru, NV Champagne H. Goutorbe Cuvée Prestige Brut Premier à Ay, NV Champagne de Sousa Grand Cru Réserve Blanc de Blancs Spécial Brut à Avise.
ALSO:
World's hottest pepper hits 2.2 million Scoville heat units
The super-secret world of restaurant hand signals explained
Huh? Science teacher eats McDonald's for 90 days, loses 37 pounds
Twitter.com/sirenevirbila
---
Get our weekly Tasting Notes newsletter for reviews, news and more.
You may occasionally receive promotional content from the Los Angeles Times.