Five Chinese restaurants where MSG isn't on the menu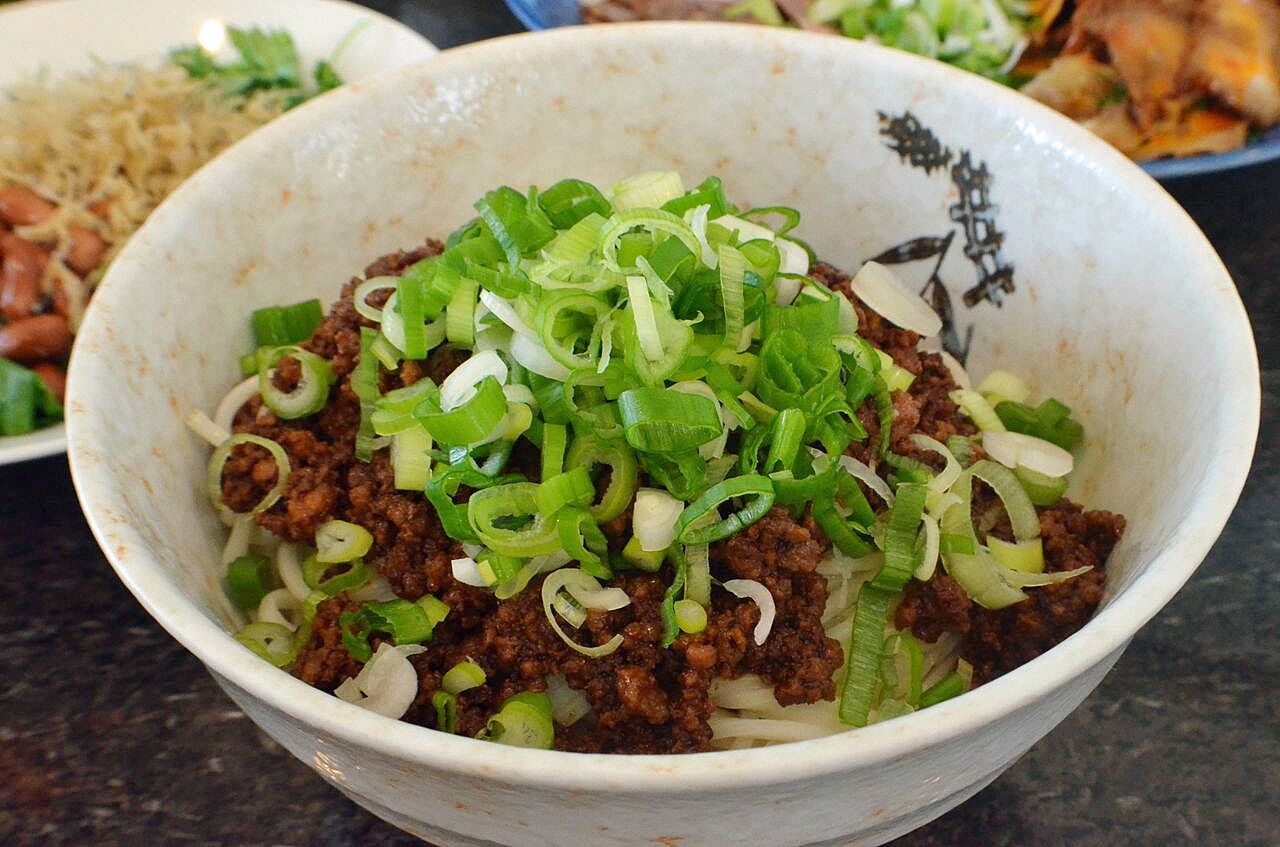 Zha jiang mian with fermented bean paste from Chi Lin.
(Clarissa Wei / For The Times)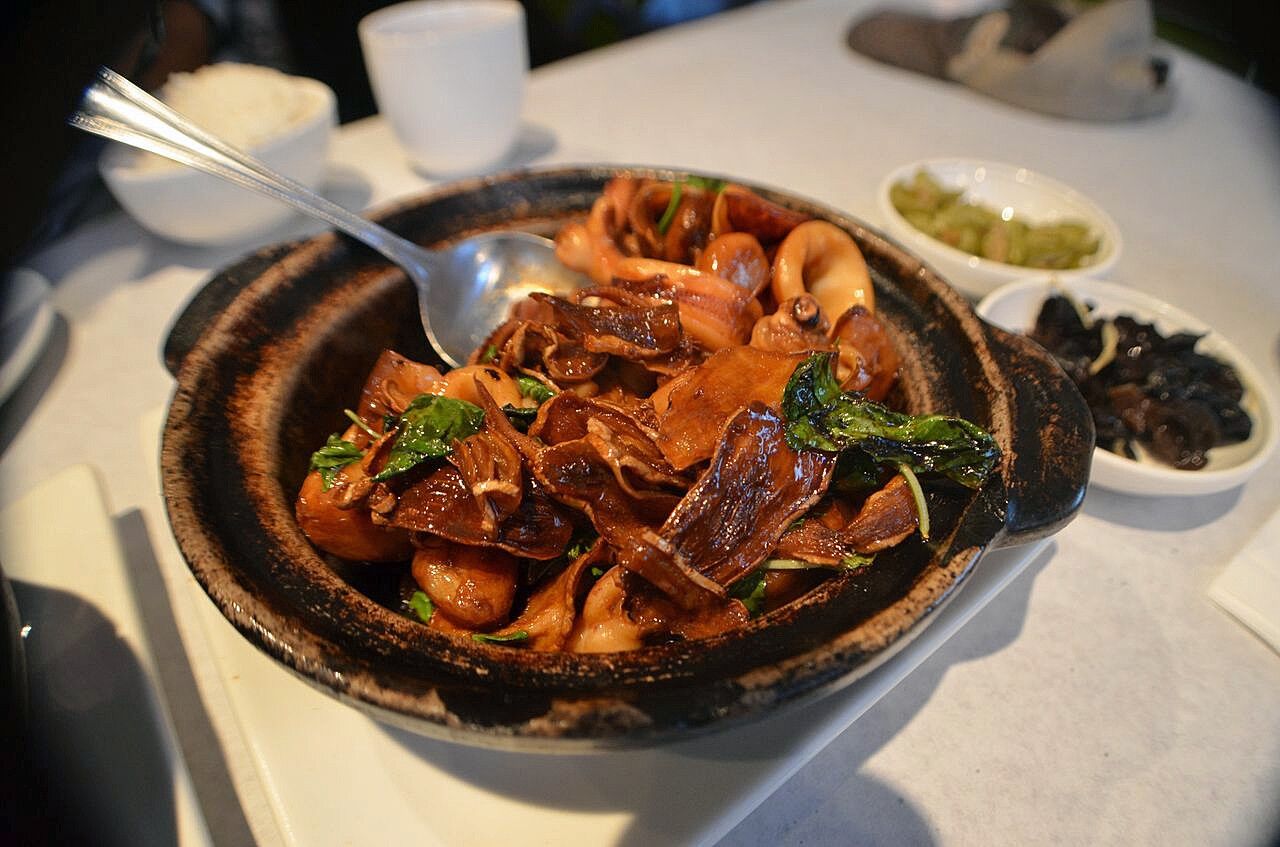 Three cups squid from BeBe Fusion.
(Clarissa Wei / For The Times)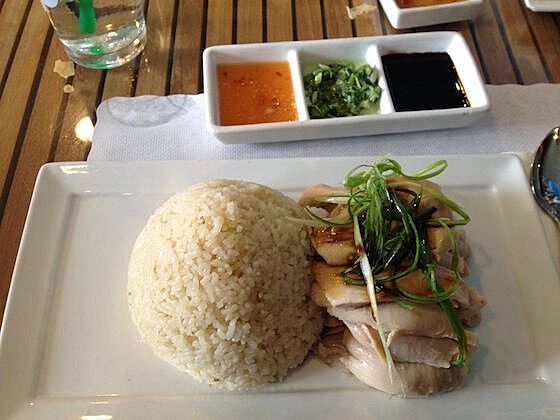 Hainan chicken from Green Zone.
(Clarissa Wei / For The Times)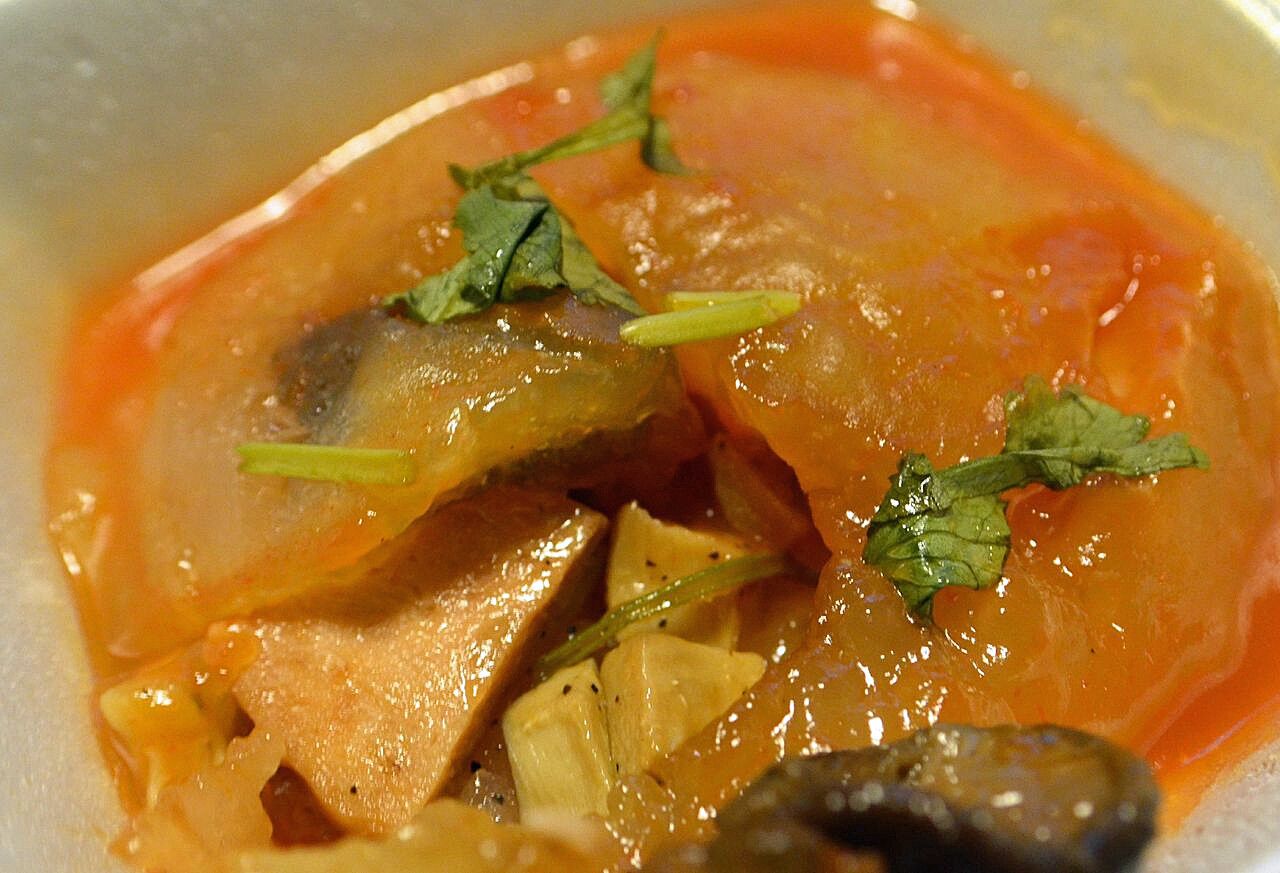 Ba wan, a Taiwanese meatball, from QQ Kitchen.
(Clarissa Wei / For The Times)
Monosodium glutamate: Love it or hate it? Some people are convinced it's toxic, though there isn't much science behind that claim. Others compare it with table salt.
Regardless of which camp you fall into, it's no secret that MSG is used heavily in restaurants – especially in traditional Chinese ones. There are very few Chinese eateries that give you the option of opting out of MSG, and fewer that leave it out altogether.
MSG is one of the chemical sources of umami, a word that was coined by Kikunae Ikeda in 1908 when he linked it to the amino acid glutamate. Umami means savory, and Ikeda found that a little glutamate, derived from dried seaweed, was sufficient enough to create a strong umami flavor. MSG is one especially useful form of glutamate.
"A lot of foods are naturally high in glutamates. MSG is just the purified form," said Andy Trang, a former teaching assistant at the UCLA Science and Food lecture series. "A lot of people claim it has adverse side effects, but there is really little evidence for it scientifically." Trang taught a class that explained the relationship between umami and MSG.
Even so, there are many who swear that MSG is responsible for any number of physical symptoms. There's even a name for it -- "Chinese Restaurant Syndrome."
But for those who are MSG-averse, there are several traditional Chinese restaurants in the greater Los Angeles area that don't use the compound.
Dai Ho
This Temple City establishment is open only for lunch and only five days a week. They don't need the extra hours – they've already acquired a steady stream of regulars over the years. Dai Ho, fronted by Jim and May Ku, is known for their small-batch Chinese noodles, made fresh every day. Their zha jiang noodle, topped with fermented bean paste and diced pork, is a crowd favorite. And if you're into broth, the Kus make a mean beef noodle soup with beef shanks that are cooked for four hours and marinated overnight.
9148 Las Tunas Drive, Temple City, (626) 291-2295.
Green Zone
This wildly popular San Gabriel spot is one of the few Chinese restaurants in the area that has dedicated its menu to being organic and MSG-free. The waiting area of the restaurant doubles as a mini-produce mart. They make a fantastic Hainan chicken over rice with julienned scallions and three types of dipping sauce. The menu veers toward Asian fusion with Japanese, American and Cantonese touches.
534 E. Valley Blvd., Suite 4-5, San Gabriel, (626) 288-9300, www.greenzonerestaurant.com.
QQ Kitchen
QQ is a Taiwanese haven for vegetarians. A large "No MSG" sign is displayed at its restaurant. The best part? It's insanely inexpensive here. You can get lunch for less than $5. Recommended are the mushroom "pork" rice and the ba wan – a Taiwanese "meatball" enclosed inside a gelatinous shell. But instead of meat, the restaurant uses tofu pieces, gluten strips and shiitake mushrooms. And in the spirit of eating healthfully, you can opt for brown rice instead of white.
9441-½ Las Tunas Drive, Temple City, (626) 292-1128.
BeBe is one of the best Taiwanese restaurants around right now and they use absolutely no MSG. Run by Monica Wu, the restaurant is dedicated to traditional Formosan bites. Try the "three cups" squid, served in a clay pot and topped with a generous amount of basil. The three cups are soy sauce, Chinese rice wine, and sesame oil. And great news for stinky tofu fans: BeBe Fusion has one of the most putrid tofu dishes in Los Angeles. You can get it in French-fry form, deep-fried or served in a casserole.
201 E. Bay State St., Alhambra, (626) 284-1288.
Chi Lin
Chi Lin is one of Hollywood's more popular Chinese restaurants, so it makes sense that everything is MSG-free. In addition to a regular menu, chef Tyson Wong has a portion dedicated to light and healthful options. If you have the budget, do splurge on the lacquered Peking duck – served with crepe, plum sauce and finely julienned cucumbers. Otherwise, go for their zha jiang noodles, paired with a fermented bean paste and elegantly topped off with purple edible flowers.
9201 W Sunset Blvd., West Hollywood, (310) 278-2068,
www.innovativedining.com/restaurants/chi-lin
ALSO:
10 foods you can eat past the expiration date
---
Get our L.A. Goes Out newsletter, with the week's best events, to help you explore and experience our city.
You may occasionally receive promotional content from the Los Angeles Times.