The Bottle Room: A beer bar with Sichuan-seasoned calamari and next-level shrimp tacos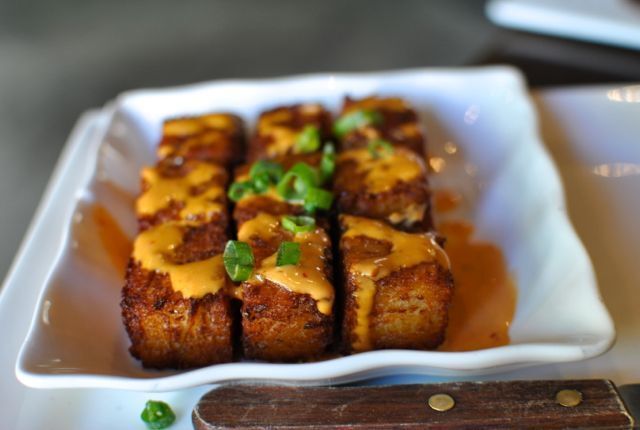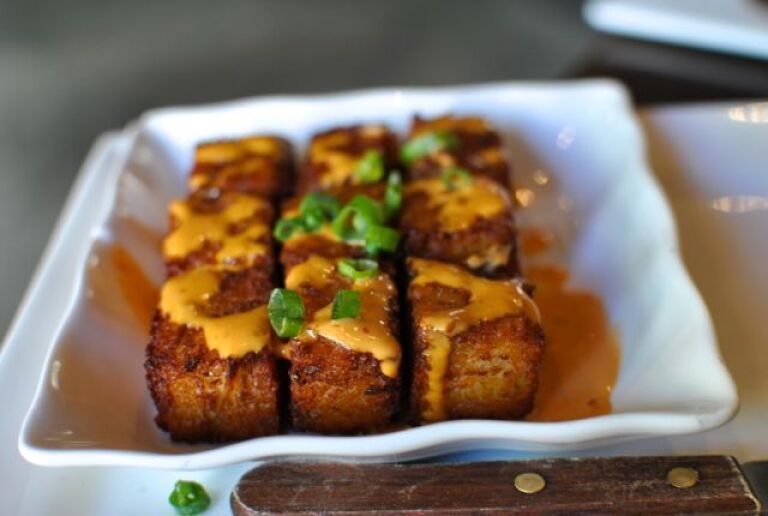 The crispy buttery Tony's tots at the Bottle Room are something between hash browns and tater tots.
(Javier Cabral / For The Times)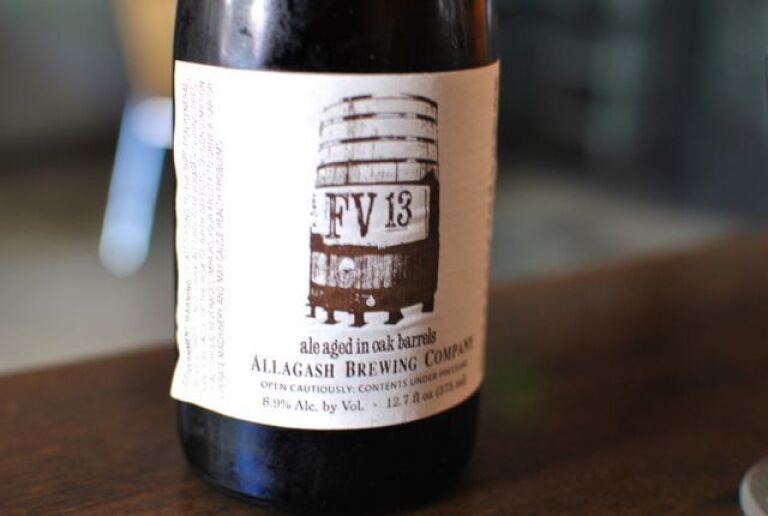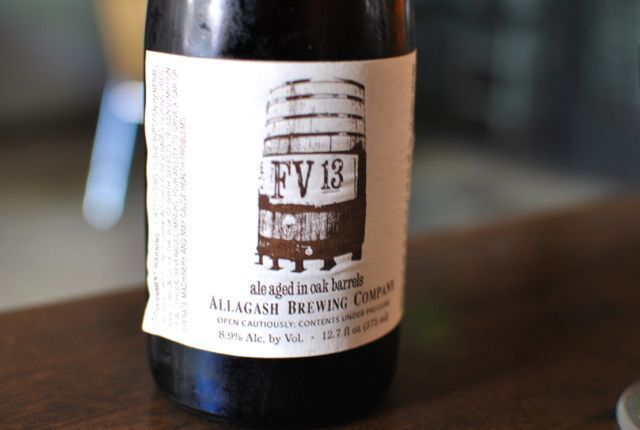 Allagash Brewing's barrel-aged sour beer at the Bottle Room.
(Javier Cabral / For The Times)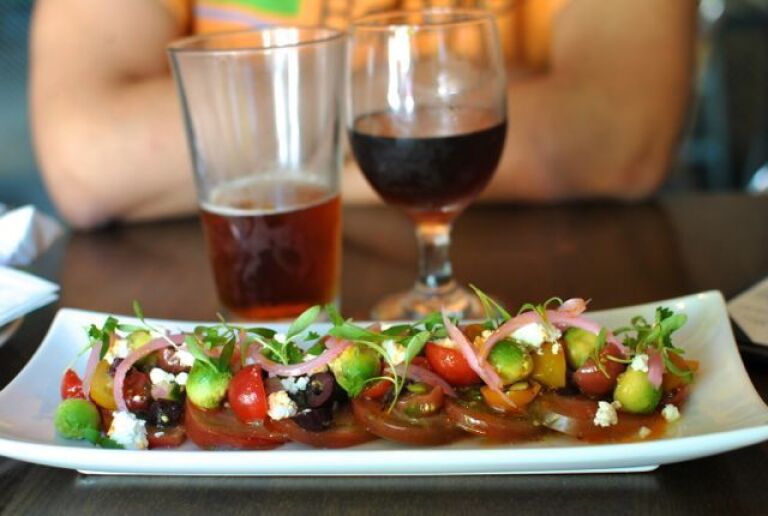 Thick slices of ripe heirloom tomatoes are perfect drinking food.
(Javier Cabral / For The Times)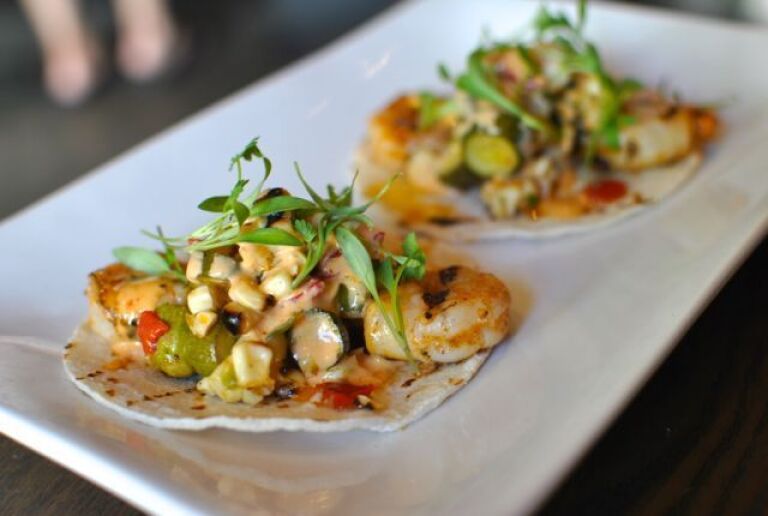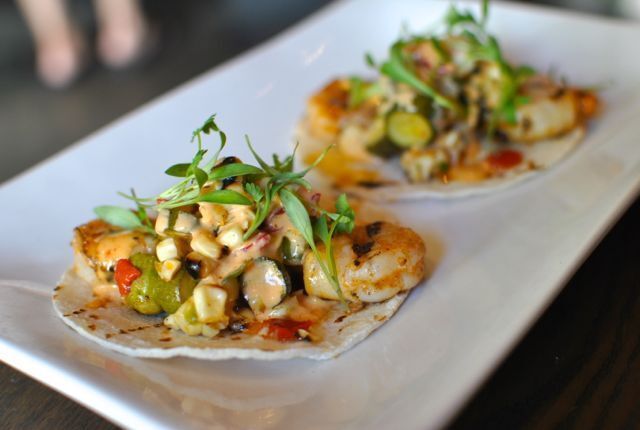 Plump shrimp are marinated in a chile-ponzu-honey vinaigrette for hours and then seared.
(Javier Cabral / For The Times)
Name of restaurant: The Bottle Room, named for its aim to always have a good selection of beer and wine bottles available, in addition to daily taps.
Chef: Tony Alcazar, who developed his chops working under Michelin-rated Craig Strong at the former Ritz Carlton in Pasadena. He was sous chef at Nick and Stef's in downtown L.A. and the opening chef at Mike and Anne's in South Pasadena.
What dish represents the restaurant and why? Its tacos de camarón, listed on the menu under "Seasonal Starters." The seemingly simplest Latin seafood item showcases the Guatemalan American chef's refined culinary experience. The shrimp is marinated for a few hours in a chile-ponzu-honey vinaigrette and then seared, topped with blackened freshly shucked white corn and quick-pickled baby zucchini, then garnished with fresh herbs.
Concept: A chef-driven beer bar with a seasonal menu in the suburban outskirts of Los Angeles.
Who's at the next table? Three women catching up in Spanglish over bottles of fruity Lambic beer and Sichuan-seasoned fried calamari.
Appropriate for: Catching up with a friend or relative who happens to be a beer geek, and not settling for usual greasy pub fare while doing so.
Uh-oh: During prime hours, the Bottle Room's tap list attracts more beer aficionados than it does gourmets, and they are quite a boisterous bunch. It can get packed and loud on most nights.
Service: The bartenders are more beer geeks than gourmets as well. So, ask away when curious about hop varietals in beer, but don't ask what specific cheese is in your heirloom tomato salad.
What are you drinking? Shared a bottle of FV13. Allagash Brewing's first big batch of sour ale aged in oak barrels.
Info: 6741 Greenleaf Ave., Whittier, (562) 696-8000, www.bottleroombar.com.
ALSO:
Is the Ramen Burger the next Cronut?
A different kind of buzz: Get drunk on coffee beans
Jonathan Gold quiz: How much do you know about burritos?
The Scouting Form is a quick look at restaurants worth a visit. Scouts were selected by restaurant critic Jonathan Gold, who may or may not agree with a single word.
---
Get our weekly Tasting Notes newsletter for reviews, news and more.
You may occasionally receive promotional content from the Los Angeles Times.