Secret restaurant menu items: 5 great off-the-menu dishes in Los Angeles
Two bites is all it takes to finish off-the-menu cricket taco at Petty Cash.
(Javier Cabral / For The Times)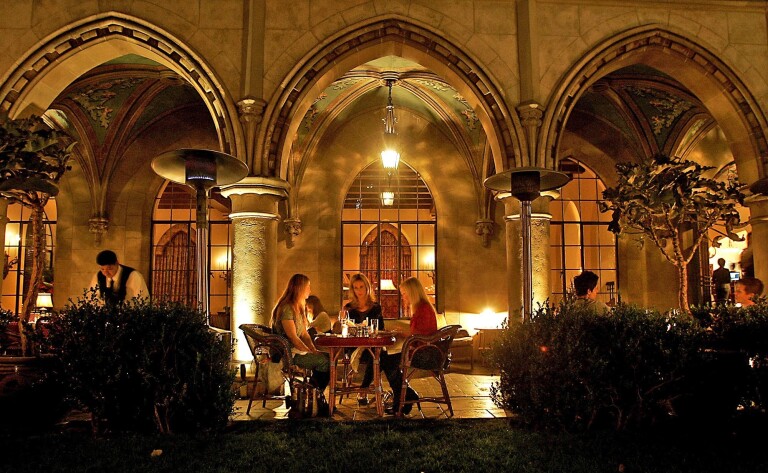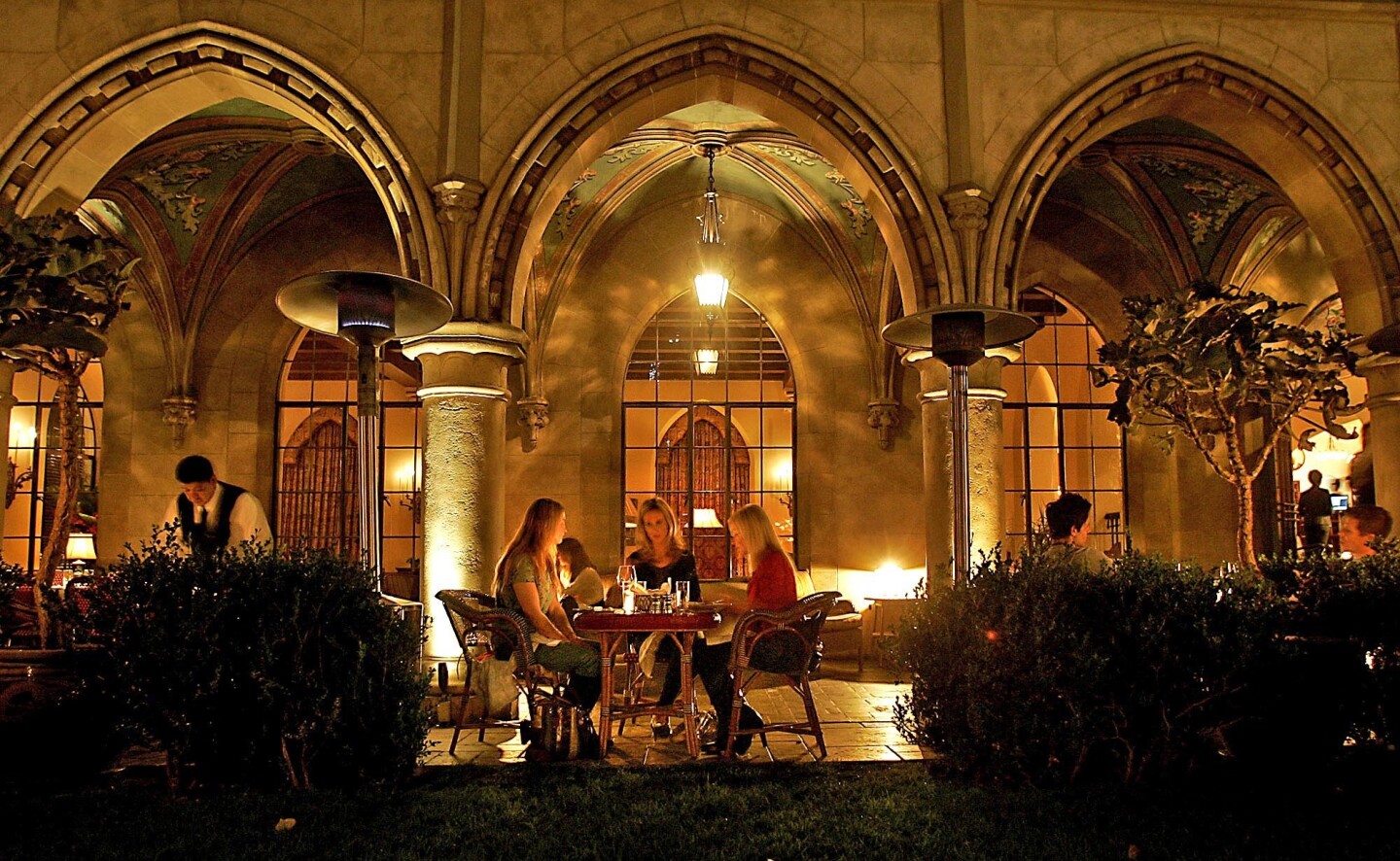 You'll pay to order from the secret cocktail menu at Chateau Marmont.
(Christine Cotter / Los Angeles Times)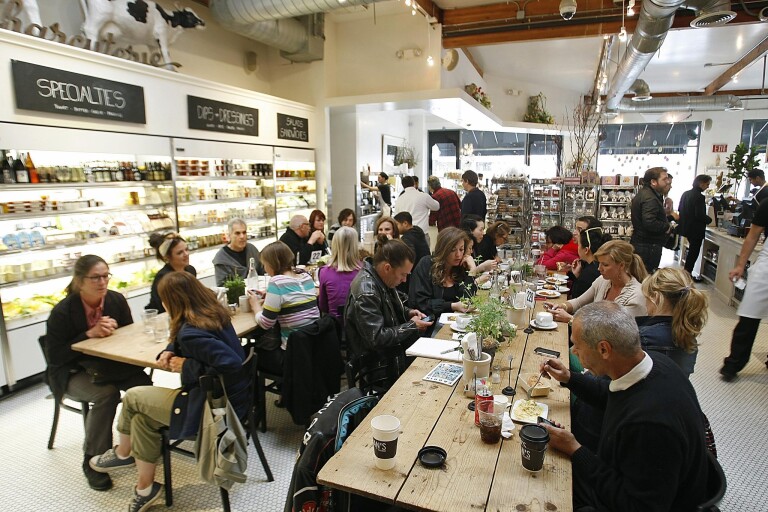 Joan's on Third, a bustling cafe in mid-town, offers two off-the-menu items that some order just by seeing them pass by on trays.
(Kirk McKoy / Los Angeles Times)
This list of off-the-menu dishes doesn't include anything from In-N-Out or McDonald's; you already know about those. These, which you might not be familiar with, are iconic items from places particular to Los Angeles. And though access to a couple of these dishes (and drinks) depends on your relationship with the proprietor (or just your charm), the others are yours to order at will, now that you're in the know.
1. The "Jazz Burger" at Jitlada
Reserved for regulars or otherwise special customers, who even so might have to ask for it in advance due to some ingredients not always on hand, the "Jazz Burger" is Jitlada proprietress Jazz Singnasong's own unique dish. It's a Thai-basil-topped beef patty marinated with garlic, palm sugar and other ingredients Singnasong doesn't divulge, served with a few lettuce leaves to wrap it up in (think In-n-Out's "protein style" burger) along with special sauce, sliced red tomato, slivers of purple onion and chopped chiles. It's spicy.
5233 W. Sunset Blvd., Los Angeles, (323) 667-9809, www.jitladala.wordpress.com.
2. New Jersey bagel sandwich at Joan's on Third
The New Jersey bagel sandwich is a plain bagel with an over-medium egg and melted Monterey Jack cheese. It's ordered by those who ask owner Joan McNamara directly for it (or who happen to see it with a food runner delivering it to a table in the marketplace). Another secret breakfast item: "egg in a nest," buttery wheat toast with an egg fried in a hole cut out of the toast.
8350 W. 3rd St., Los Angeles, (323) 655-2285, www.joansonthird.com.
3. "Secret" cocktail menu at Chateau Marmont's lobby bar
Chateau Marmont opened its new (unnamed) lobby bar to the public this year, installing barman Matthew Schaefer. The regular menu automatically handed to customers at the bar includes classic cocktails. But for a Forbidden Fizz (Rittenhouse rye, Miracle Mile Forbidden bitters, lime juice, house-made grenadine and egg white) or Frozen Rose (Martin Miller gin, aquavit, orgeat, lemon juice, orange bitters and rose water), ask the bartender for the secret cocktail menu. It will cost you; each cocktail is $20.
8221 Sunset Blvd., West Hollywood, (323) 656-1010, www.chateaumarmont.com.
4. Hot chocolate at Cognoscenti Coffee
Yeekai Lim's Culver City cafe, Cognoscenti Coffee, serves delicious coffee and espresso drinks, but you can also ask for an off-the-menu hot chocolate prepared with Twenty-Four Blackbirds' drinking chocolate (made with organic cocoa beans) and Straus Family Creamery's barista milk.
6114 Washington Blvd., Culver City, (310) 363-7325, www.popupcoffee.com.
5. Cheesy tots at Umami Burger
There are thin fries (with truffle salt, or with bacon and cheddar, or with short ribs and gravy), sweet potato fries, smushed potatoes, tempura onion rings and fried pickles to go with your burger at any Umami Burger. These you know about because they're all on the menu. An off-the-menu option? Cheesy tots. They're like Tater Tots -- deep-fried bundles of shredded potato -- but with melty cheese inside too.
Multiple locations, www.umamiburger.com.
ALSO:
Jonathan Gold's best beach cities restaurants
---
Get our weekly Tasting Notes newsletter for reviews, news and more.
You may occasionally receive promotional content from the Los Angeles Times.