Is there wood pulp in your burger or taco?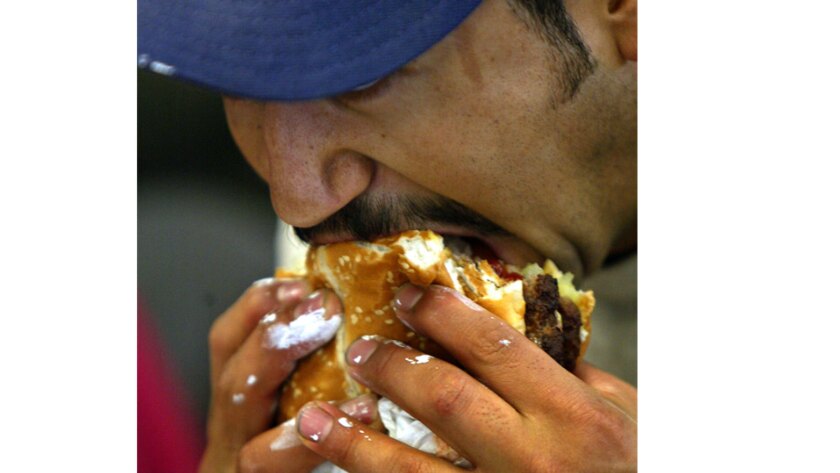 When you fantasize about a classic burger, you think of a juicy patty, your favorite toppings, a warm bun and maybe a little bacon. Chances are you aren't dreaming about eating any wood pulp.
But if you eat at some of the nation's top fast-food restaurants, you could be eating wood pulp. Burger King, McDonald's, Taco Bell, Carl's Jr. and Wendy's all have items on their menus that contain this ingredient.
Instead of seeing wood pulp listed in the nutrition information, you'll see cellulose. It's a common food additive, made of tiny pieces of wood pulp and plant fibers.
Cellulose also can be listed by some of its many other names, as noted by the U.S. Food and Drug Administration, as powdered cellulose, alpha-cellulose, flour cellulose, cellulose fiber, Microcrystalline cellulose, cellulose casing and regenerated cellulose.
Burger King lists cellulose in its buns, tortillas, tacos, onion rings, mozzarella sticks, pancakes and more. And Wendy's uses it in some of its shakes, cheese shreds and cheese crumbles.
Earlier this year, Taco Bell attempted to dispel any rumors or concerns of mystery in its beef by explaining the 12% of other ingredients in its ground beef. Among the ingredients was cellulose. Taco Bell describes it as " a safe carbohydrate found in the cell walls of plants" that "helps with water and oil binding." The ingredient is also used in its nacho cheese sauce and chips.
McDonald's, which has the most menu items containing cellulose, lists it as an ingredient in its shredded cheese, fish fillet patty, biscuit, sausage and scrambled egg mix, smoothie base, syrup, ice cream, barbecue sauce, sweet 'n' sour sauce and honey mustard sauce.
All this talk of wood pulp may make you lose your appetite, but the FDA has deemed the use of cellulose safe in some instances, including when it's used as an anti-caking agent and as an emulsion stabilizer.
According to the FDA, humans cannot digest cellulose and in some instances, where large amounts are consumed, it provides dietary bulk and can have a possible laxative effect.
But if you're looking to cut down on your wood pulp consumption, just check the ingredients list.
Like quirky food news? Follow me on Twitter at @Jenn_Harris_
---
Get our weekly Tasting Notes newsletter for reviews, news and more.
You may occasionally receive promotional content from the Los Angeles Times.