How to get your name on a Coke bottle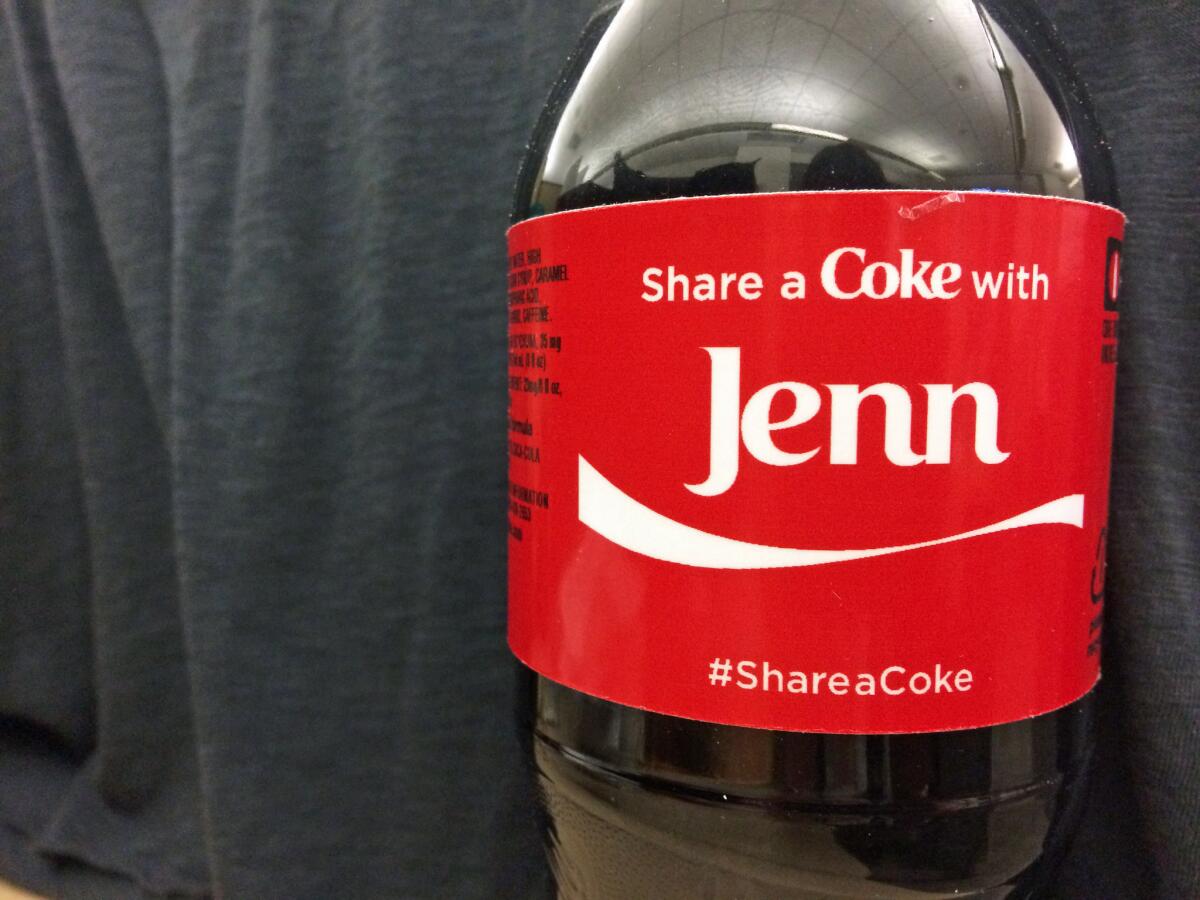 Want to see your name on a bottle of Coke, Diet Coke or Coke Zero? If you're someone who likes to see your name on stuff, Coca-Cola is taking product personalization to the next level.
For the first time, the beverage company has replaced the logo on some of its 20-ounce bottles with 250 of the most popular names among teens and millennials as part of a "Share a Coke" summer campaign.
Each bottle has the words "Share a Coke with" followed by someone's name. There are popular names, along with names such as Amir, Bree, JR, Makayla, Noor and Yesenia. You can search for your name and create a digital version of a personalized bottle at ShareACoke.com.
Some 1.25- and 2-liter bottles will have the words "family" or "friends" on them and 12-ounce cans will feature nicknames such as BFF, Star, Bestie, Legend, Grillmaster, Buddy and Wingman.
The new Share a Coke bottles are available at stores nationwide. And if you can't find your name, Coca-Cola will be making customized mini-cans of Coke on its traveling kiosk during a 500-stop tour around the country this summer.
If all else fails, you can still get your name on a bottle of Jones soda, or a pack of M&Ms, for the narcissist in all of us.
Follow me on Twitter @Jenn_Harris_ for more fun foodie finds
Get our weekly Tasting Notes newsletter for reviews, news and more.
You may occasionally receive promotional content from the Los Angeles Times.