Looks like a wok, but it's actually a converted plow disc. Meet the discada, 'like a cast-iron skillet on steroids.'
Discada. Cowboy wok. Disco. Gwok. Plow disc cooker. Cajun wok. Disc grill. Outdoor wok. Disc.
Familiar with any of these names? If not, don't sweat it. Until recently, I was one of many outdoor cooking enthusiasts who had never even heard of the terms. However, if you are familiar, you're one of a small but growing number of passionate cooks who revere discada cooking, a style found in pockets of the American Southwest but similarly replicated around the world.
So, what is "discada"?
The name is one of a number of terms given to cooking outdoors on a converted plow disc – yes, those same discs mounted behind tractors and used to till and prepare the ground for farming; the term also refers to a mixed meat dish traditionally prepared on a plow disc that is popular in northern Mexico. Do an internet search and you'll turn up chat rooms and online forums, social media pages and dedicated websites, as well as a few commercial producers and custom fabricators.
"I've known about this type of cooking since I was a little kid," says Mike Montaña. "I remember my father and much older brother having a 20-inch little disc. It was pitted, a rinky-dink little thing."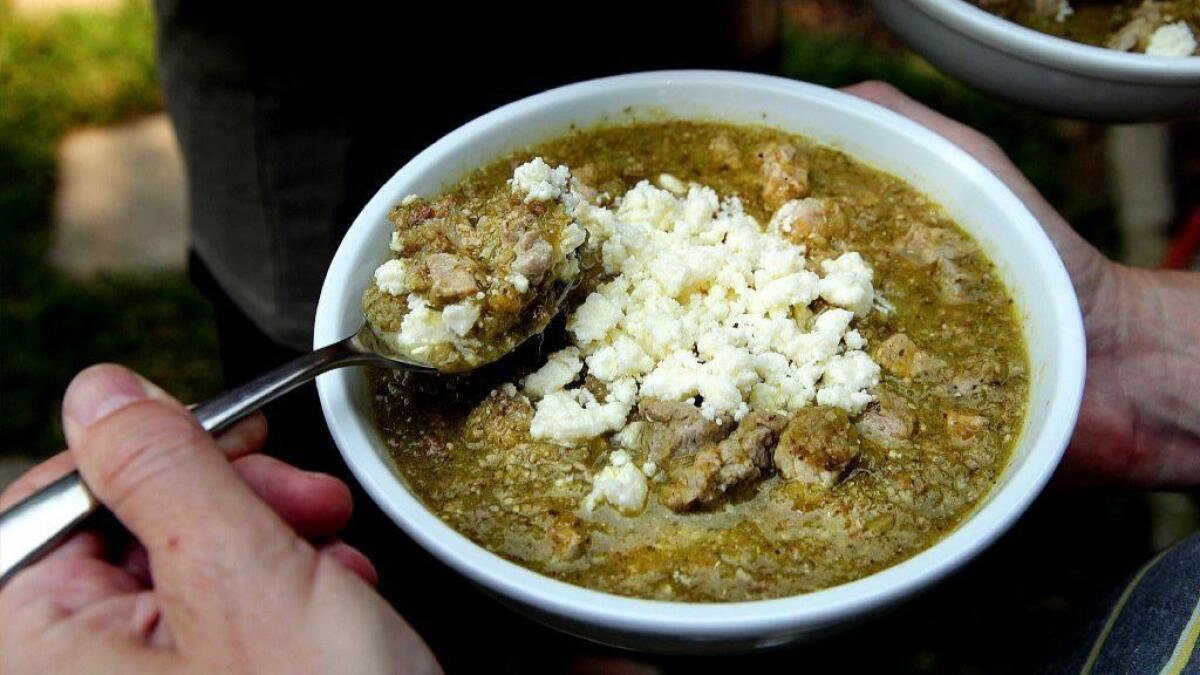 Originally from Luling, Texas, Montaña now runs a popular discada site on Facebook. Started about five years ago, the site counts over 1,500 members who share everything from tips to recipes, as well as custom and commercial discada setups.
While he wasn't much of a fan of discada cooking as a kid, Montaña came to love it after he entered the professional barbecue circuit. "When you're at competitions, you kind of want to eat something that's not been smoked or put on the grill after a while. The disc cooker's perfect. It's easy to make breakfast, lunch, dinner, whatever we want, really quick."
It's like a big cast-iron skillet on steroids.
— Hunter Jaggard, FireDisc co-founder
While cooking on a plow disc may sound unusual, it's nothing new. Discada cooking in the Southwest dates back more than a century, with much of the lore reaching back to the construction of the railroads in the late 1800s.
"A majority of the railroad workers coming through New Mexico and Texas were Chinese," says Montaña. "When they would take their lunches, they'd use a wok. We didn't have the same woks they had, but we had these plows. We filled in the disc holes and turned them into cookers."
While wok cooking may have inspired some discada cooking in the American Southwest, David Hartford, founder of Southwest Disk, a New Mexico-based company that sells the discs, stresses that plow disc cooking is found in many places throughout the world. "They do it all over. In Finland it's a real big thing," Hartford says. "I sell a lot in Uruguay, and it's really big in Argentina and Mexico. Ever since discs have been used to plow fields, it's been there."
Hartford also stresses that a cook shouldn't approach a discada the same way as a wok. "A wok is really thin metal. It's good for flash cooking," he notes. "A disc is a lot thicker. You're looking at almost a quarter-inch thickness." He recommends approaching a discada in the way one would cook using a skillet or frying pan.
As for dishes, it's easy to find recipes for almost anything using a discada. Fajitas, chicharrones and other Southwestern dishes are popular, as are recipes for dishes such as chili and gumbo. But you'll also find methods for crab cakes, popcorn, pizza and pancakes.
"It's great with heat regulation," says Hartford. "I've topped one disc with another and it works just like an oven."
"I cooked at a UT [University of Texas at Austin] tailgate on my giant disc," says custom discada fabricator Luis Buentello. "In one day we did breakfast tacos, fajitas and then deep-fried chicken wings – in minimal oil. Just like that. The people next to us were like, 'I gotta have one of those.'"
We cooked 3,000 breakfast tacos for the first-responders at Hurricane Harvey in Houston on the FireDisc.
— Hunter Jaggard
One note when cooking: Because of the material and thickness of the disc, I've found it doesn't heat evenly all over. While the center is great for higher-heat cooking, the outer edges of the disc work well to keep cooked foods warm. A lot also depends on the power of the heat source underneath.
Discadas are generally made of pressed carbon-steel plow discs, and typically range from 22 to 24 inches. Like cast-iron cookware, they "season" over time as they are repeatedly heated, absorbing oil and flavor through the metal's "pores." As they are used, the discs take on a darkened patina as layers of seasoning build up.
And like a well-seasoned cast-iron pan, discs are relatively easy to clean: after using, wipe out the disc to remove excess food. The first time I used a new disc, I was amazed at how easy it was to clean, even without a layer of seasoning. If any food happens to stick, add some water and heat until the food comes loose, then scrub and wipe clean.
Look online, and you'll also find a variety of discs to choose from, from very shallow discs to deeper, more spherical options. You will also find discs with scalloped edges, often called "Roman discs," traditionally used to break through hard-packed ground. "Shallow discs are good for anyone who likes to sauté, sear or blacken. They're good for fajitas, and also for tortillas, since the tortillas won't slide down the middle," says Buentello. Deep discs, he notes, are better for deep-frying, or when making a sauce-based dish or gravy. Some discs also come fitted with a raised lip around the edge; the lip helps to contain food, keeping it in the disc as you stir the dish while it cooks.
While discada cooking may still be a niche thing in many parts of the States, it's growing quickly. Hartford, who made his first discada setup while his son was in the Boy Scouts, has been in business for about 20 years, and quickly focused on the online market. "We went from maybe one or two discs a week to, well, now it's 30 or 40 discs a day. And I ship all over the world, as far as Europe and Asia."
Brothers Hunter and Griff Jaggard founded Houston-based FireDisc in 2010. They also started small, catering to a local market. Now, the company is perhaps the most recognized commercial discada company in the country, available in 700 stores in 44 states, including Home Depot and Cabela's.
When I go out with my disc and fire up my jet burners, it sounds like a jet taking off. Everybody wants to know, 'What the hell are you making?' It's fun."
— Mike Montaña, Facebook administrator, "Disco / Discada's / Cowboy Woks setups and recipes."
Of course, as with anything involving the outdoors and live fire cooking, there is a passionate market for custom creations. Buentello has created thousands of custom renderings for customers, and has fabricated hundreds of discada setups. His creations, with options that can include 200,000 BTU jet burners and discs as wide as 48 inches, range from about $450 to more than $1,200. He ships all over the United States, as well as to customers all over the world.
A burner comes with some of the discadas, but you can also purchase the disc separately and use it over any heat source, indoors or out. Southwest even offers a Roswell Disk with tripod legs to cook directly over coals or a campfire.
One warning: Once you've invested in one, you'll probably want more.
I'm still breaking in my first discada and I've already ordered a second. I can't wait to take it for a spin.
Discada tips from the pros:
"Think of it just like when you're in your kitchen using your skillets or frying pans. Keep the heat nice and even." — David Hartford
"Remember it seasons like a cast-iron skillet, so that's where your flavor comes from. Just wipe it out so you don't remove flavor." — Hunter Jaggard
"You get what you pay for. A lot of [commercial] ones have smaller burners, and you cook over lower heat. Buy bigger because you can always tone the heat down." — Mike Montaña
"I would start out cooking something you can screw up, like deep-frying. Get a little temperature gauge so the oil doesn't get too hot. You'll really season your disc up nice that way." — Luis Buentello
"Start off with easy stuff, such as chicken. Look online for recipes." — Hartford
"Turn it on. Have fun with it. If you burn something, clean it up and start over. Don't be scared of it." — Buentello
Get our L.A. Goes Out newsletter, with the week's best events, to help you explore and experience our city.
You may occasionally receive promotional content from the Los Angeles Times.