Where to get brunch on Jonathan Gold's 101 list
If you're a fan of weekend brunch, here are 23 restaurants on Jonathan Gold's new 101 Best Restaurants list that will serve you a weekend menu of bacon and egg pizzas or avocado toast (of course), chilaquiles or bowls of shakshuka, even foie gras terrines.
The aguachile, fine fat shrimp cured in a sharp broth of citrus and kombu seaweed, could pass for a course at Providence were it not for the chile heat; a scallop in its shell, briefly broiled under a sprinkling of buttery bread crumbs saturated in squid ink, is lovely. You don't quite realize that a dish of seared jack mackerel with crisp bread crumbs, braised romaine lettuce and a runny 65-degree egg is a clever play on a Caesar salad until the flavors come together in your mouth.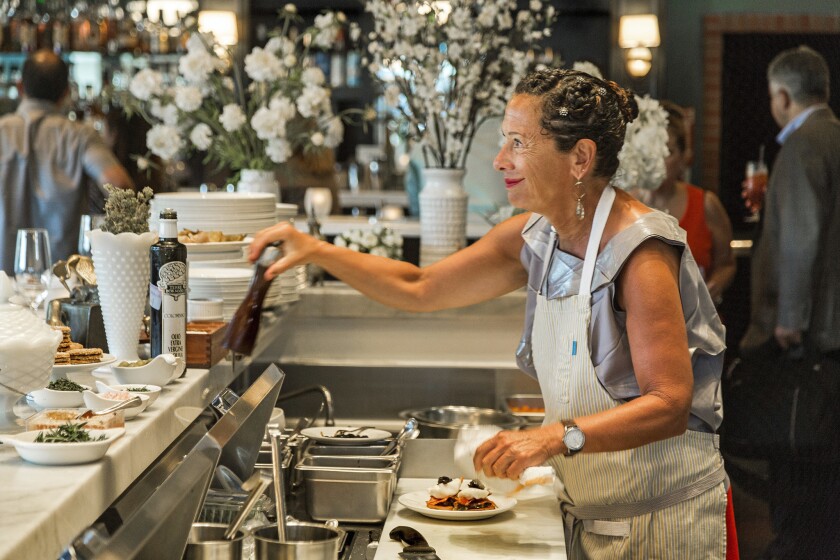 The pizzeria has a newish subspecialty of whole roasted vegetables — if you see eggplant with tahini on the menu, don't hesitate. Osteria Mozza goes from strength to strength, from the mostly Emilia-Romagna-style fresh pastas to rabbit with sausage, from the deep all-Italian wine list to Dahlia Narvaez's suave desserts. Chi Spacca is an Italian meat restaurant, famous for mammoth steaks, slow-grilled tomahawk pork chops massaged with fennel pollen, and house-cured salumi.
Animal is often the first place where the food tribe stops when they come into town — nobody understands a chef's particular appetites like Jon Shook and Vinny Dotolo, who swamp tables with platters of veal brains with vadouvan, poutine with oxtail gravy, rabbit tonkatsu curry rice and rabbit larb as if with nearly murderous intent. Animal may have been ground zero for the bacon-on-everything thing, and although the craze may have subsided, they do still sell an awful lot of bacon chocolate crunch bars here.
Is it possible to have a bad time at République? By the time you have worked your way past the oysters and the cheeses on the way to the hostess stand and settled in at one of the long wooden tables, it is as if you have worked your way into a party just at the point where it is getting good. There are some bubbles — a pét-nat if you swing one way, Champagne if you swing another — a crisp bite of Margarita Manzke's baguette with Normandie butter or the outrageously good toast with uni and soft-scrambled eggs, and maybe some tempura-fried green beans and okra tucked into a napkin.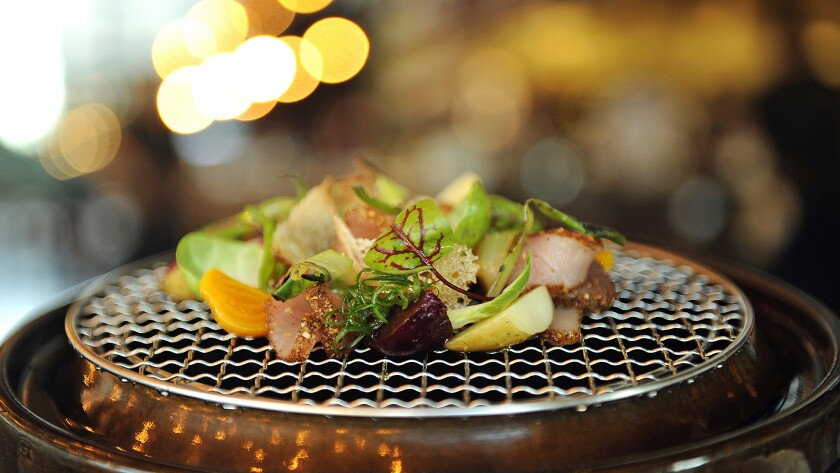 In an L.A. dining scene that has caught the food world's attention for its funky spaces and the erasure of boundaries between street food and fine dining, Otium is the most ambitious new restaurant in years. The grand glass-and-steel building was designed from the ground up by Osvaldo Maiozzi. It occupies an important promontory next to the Broad museum. And Timothy Hollingsworth, who comes to Otium from a dozen years at the French Laundry, is trying to do no less than reinvent the American restaurant — less as a center of avant-garde European cooking or the idealized regional cuisines cataloged by Edna Lewis and James Beard, but of American cooking as it is experienced in 2016: falafel and shawarma, ravioli and sashimi, tostadas and banana cream pie, executed with the care and precision you would expect from a superbly trained technician of haute cuisine.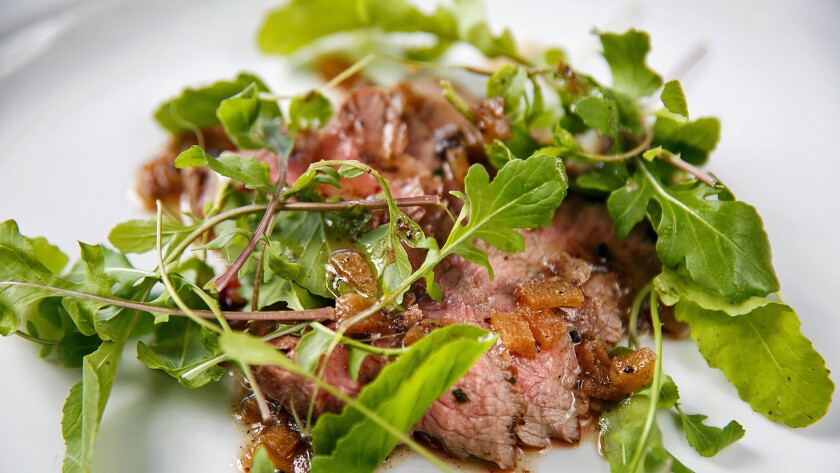 When Salt's Cure announced its move from a cramped West Hollywood storefront to larger quarters up on Highland Avenue, a lot of the regulars weren't quite sure what to think. The restaurant was democratic yet mysterious, with a level of cooking that could be called deeply sophisticated if you didn't want one of the other regulars to punch you, but in important ways it felt more like a butcher's counter than a restaurant. Chris Phelps and Zak Walters find superb meat and cook it plainly, putting up their own bacon and charcuterie, often seasoning with no more than salt, pepper, vinegar and herbs.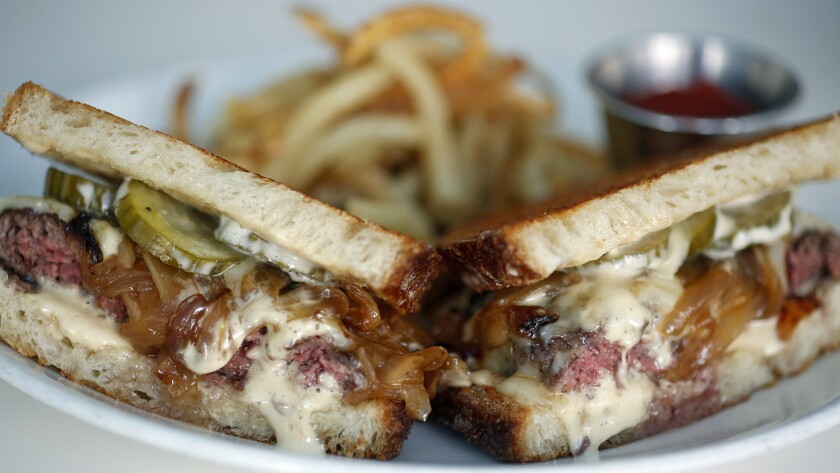 It was surprising that Alma was such a natural hit at West Hollywood's Standard hotel, fun where the previous restaurant had been severe, loud instead of restrained, and a place to eat instead of a temple of cuisine. The seaweed-tofu beignets go down like sliders, raw cabbage with avocado and smoked almonds takes the place of Cobb salad, and blackened carrots with dandelion pesto are as popular as fries.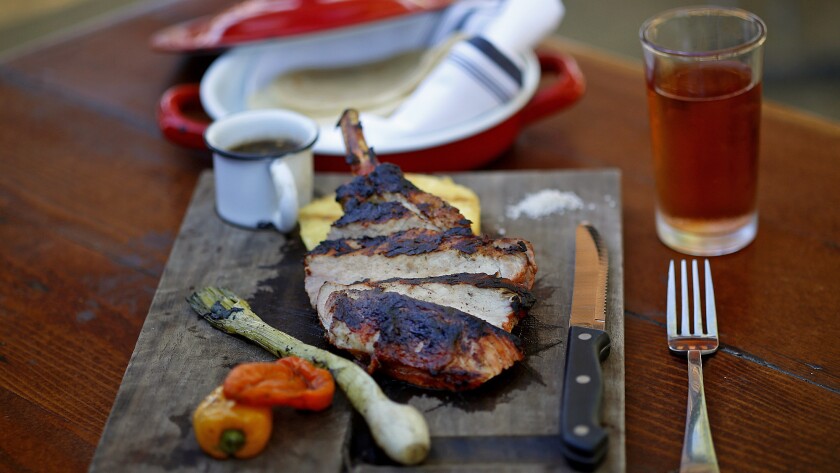 Esdras Ochoa's marinated pork al pastor is sweet, slightly charred, with a bit of burnt pineapple. You can supplement the tacos with a cocktail of cold, wild-caught shrimp from the Gulf of Mexico, an anchovy-forward Caesar salad, or a gooey potato purée. Or treat Salazar as a steakhouse that leans toward strong flavors and organic, sustainable meat. Either way, you are going to want to try a Paloma cocktail, the Mexico City standard made with grapefruit and usually tequila but here with mezcal, which is keen and unusually refreshing.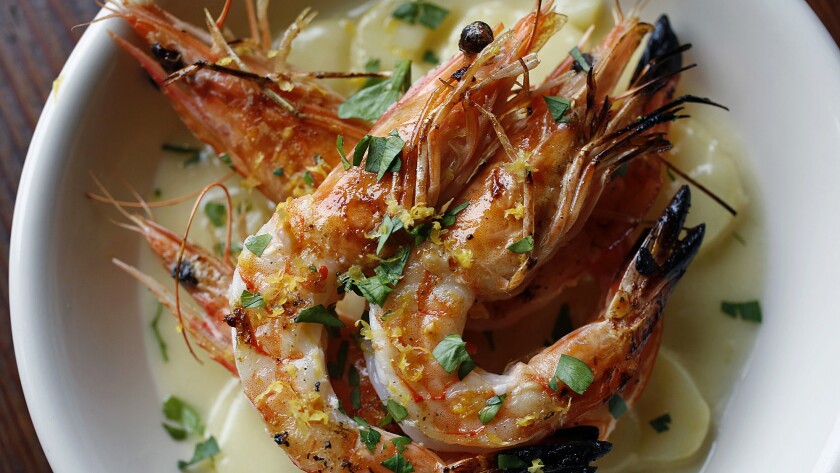 Did Los Angeles need a modern churrascaria, streamlined, grilled versions of Brazilian-style meat? It turned out that it did — ember-roasted sirloin cap with a crisp tangle of sugar-dusted fried onions, tri-tip with Béarnaise sauce, and skirt steak with puréed carrots. Quinn Hatfield dry-ages his meat for a length of time almost unthinkable in Brazil, where freshness is prized over tenderness and developed flavor, but the complex tartness of the meat here is profound.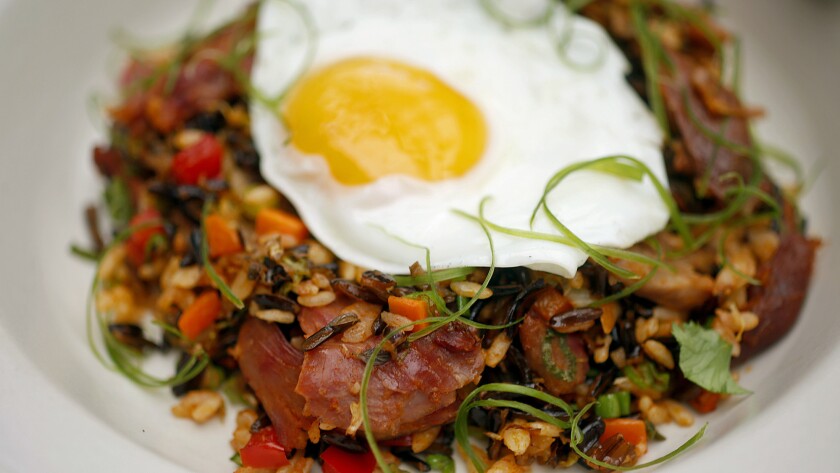 Neal Fraser has been cooking in Los Angeles for more than 20 years now, and his followers have seen him glide through almost every genre of California cooking there is, from fusion to neo-Mediterranean to hot dogs. Redbird, built into the rectory of the deconsecrated St. Vibiana Cathedral, is a substantial place with solid farmers-market-driven cooking, world-cuisine touches that range from the Hong Kong XO sauce he serves with the aged duck to the Catalan romesco with the rib-eye, from lobster tostadas to soft-shell crab with Thai curry to jerk-spiced grilled lamb belly, to a truly delicious dish of barbecued tofu.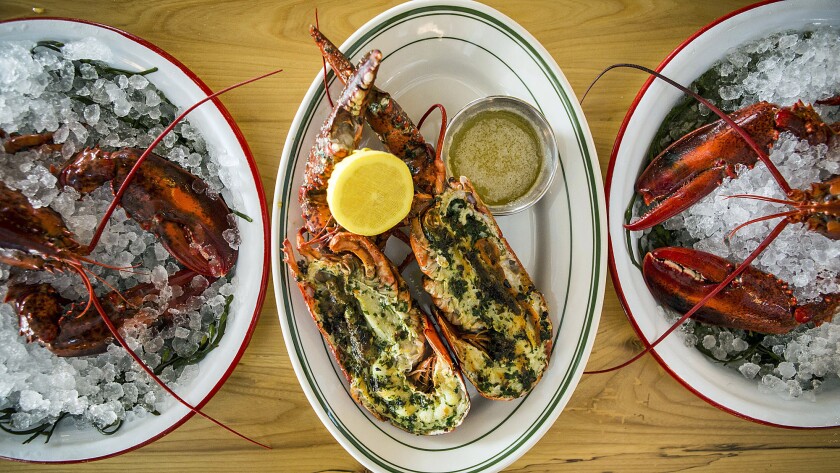 Do you even need to look at the menu at Connie and Ted's by this point? Because even before you find a seat in Michael Cimarusti's massive New England-style seafood complex, you already know that you're going to be looking at chilled oysters, littlenecks and cold boiled shrimp; a cup of clam chowder — I suggest the clear, salty Rhode Island version; and salty, irresistibly fluffy Parker House rolls baked in a cast-iron pan.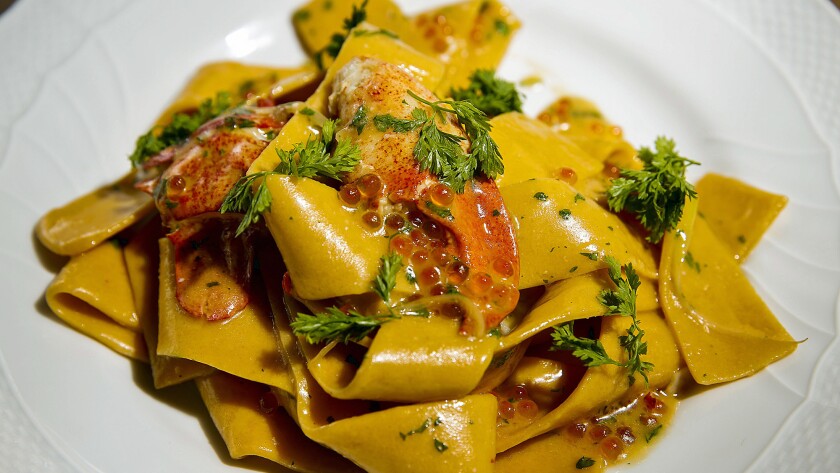 You may have noticed a distinct restaurant style in Venice over the last several years, with an emphasis on toasted bread and barely altered seasonal vegetables, charcuterie and roasted meats, extremely regional Italian preparations and the bittersweet smack of char. And the chef responsible is probably the Tasting Kitchen's Casey Lane, whose restaurant after eight years still seems like an art collective that just happens to serve insanely detailed cocktails and light, clear, herb-smacked northern Italian food.
We've all come to terms with the small-plates thing now, and with dusty eastern Mediterranean flavors, food-friendly wines, and the fact that a dinner out need not include giant slabs of animal. The first A.O.C. may have been slightly baffling when it opened, but if we've lived through a battle for L.A.'s restaurant soul, Suzanne Goin has won. It is hard even to remember a time when bacon-wrapped dates or fish with chermoula seemed odd.
"I'm going to MB Post," reads an email I seem to get a couple of times a month. "I know about the bacon cheddar biscuit, but what else shouldn't I miss?" And sometimes it does seem as if, after a Michelin star, three restaurants and a solid five years as king of the South Bay restaurant scene, David LeFevre may still be best known for a dish he learned from his mom when he was in junior high. But it really is a good biscuit.
If you find yourself braising chickpeas for your breakfast bowl, you can thank Sqirl. If you find yourself charring the bread for your avocado toast, you can thank Sqirl. If you have paid $12 for a jar of jam that indicated not just the variety of apricot but the name of the farmer and his irrigation practices, you can also thank Sqirl, which at times seems to function almost less as a breakfast-lunch restaurant than it does as a laboratory for the peculiar culinary practices that at the moment define L.A. — what you eat at Sqirl has a habit of leaking onto menus from coast to coast.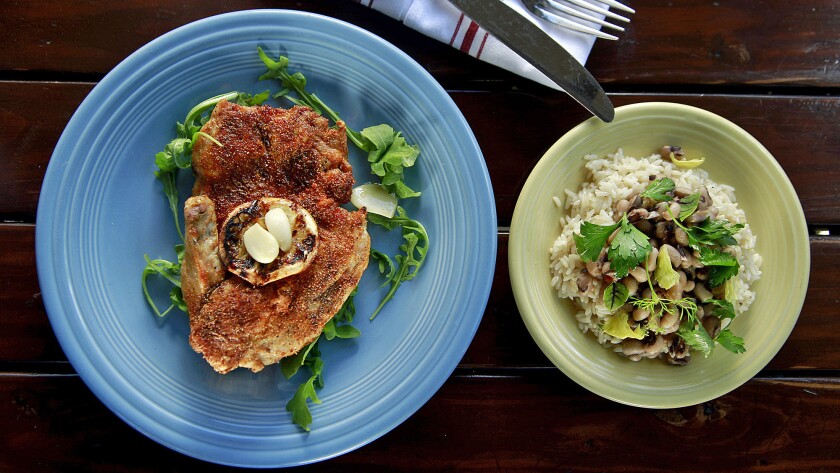 The handsome, modernist restaurant in the Baldwin Hills Plaza may be the most ambitious restaurant ever to open in the Crenshaw District. If you want to understand the power structure of South Los Angeles, you could do worse than to eavesdrop over smoked-salmon hash and a Bloody Mary after church on a Sunday afternoon.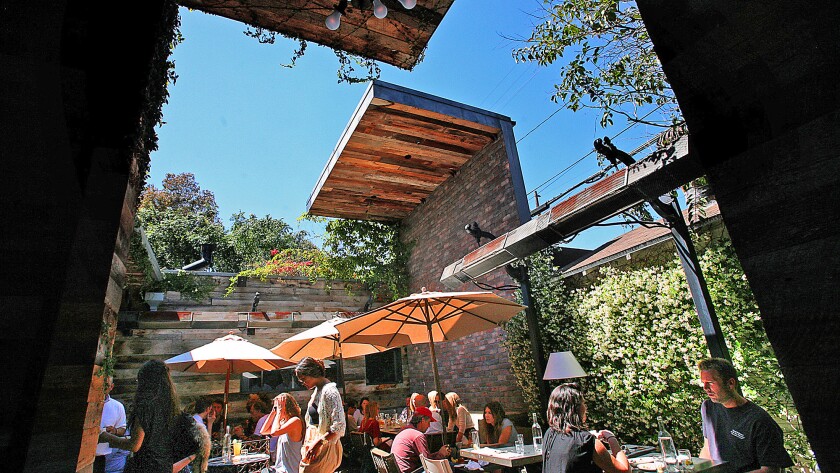 Gjelina is a perfected idea of a certain Los Angeles, complete with relaxed outdoor seating around a fire pit, impossibly good-looking waiters, and an entire farmers market worth of perfect vegetables snatched smoking from the grill.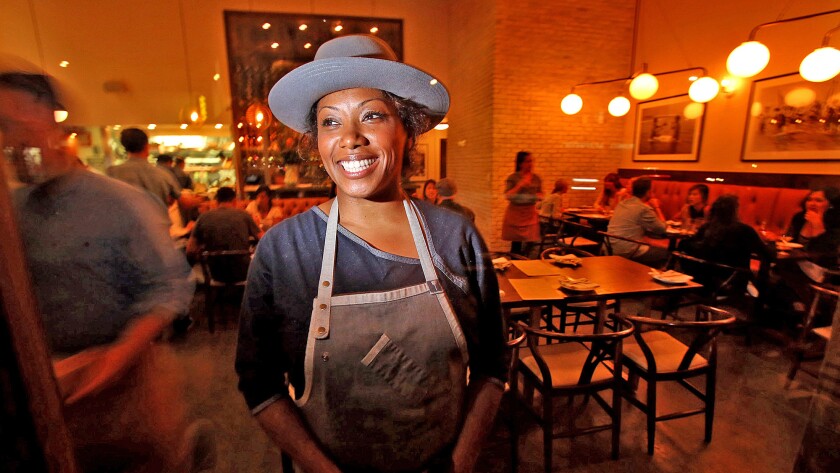 At Leona, Nyesha Arrington's Venice bistro, I was once thunderstruck by a simple roasted squash. It had been presented in a manner that could have come out of a 17th century Dutch still life: upright, striped squashes stout as barrels, sprinkled with seeds and crinkly leaves. But Arrington left the skin on, which was surprisingly edible, and played up the stringy, seedy part that most of us scrape out by lacing it with tapioca and milky burrata cheese.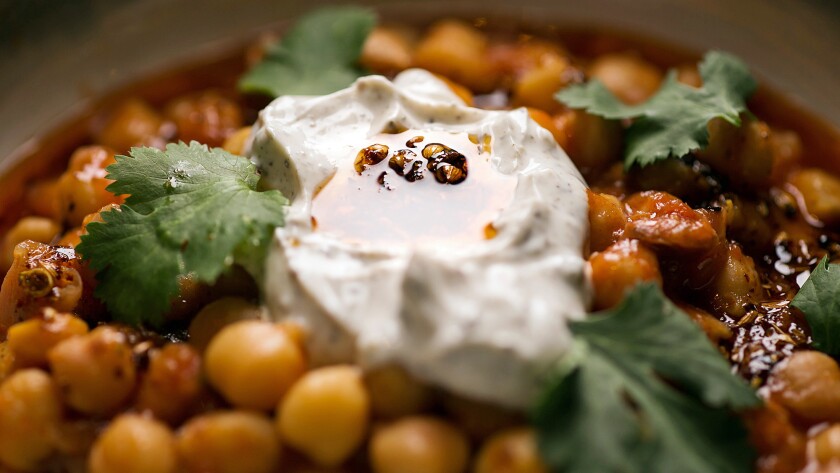 Bellwether is a small, buzzy new-American bistro in a neighborhood that loves it. It is also, as the marketing people say, on trend. When you see the charred carrots, avocado hummus with fresh za'atar, charred octopus with preserved lemon, and meatballs baked with tomato and ricotta on the menu, you know that things like squid with romesco, hot-chicken sandwiches and tempura cauliflower with fish sauce vinaigrette will not be far behind.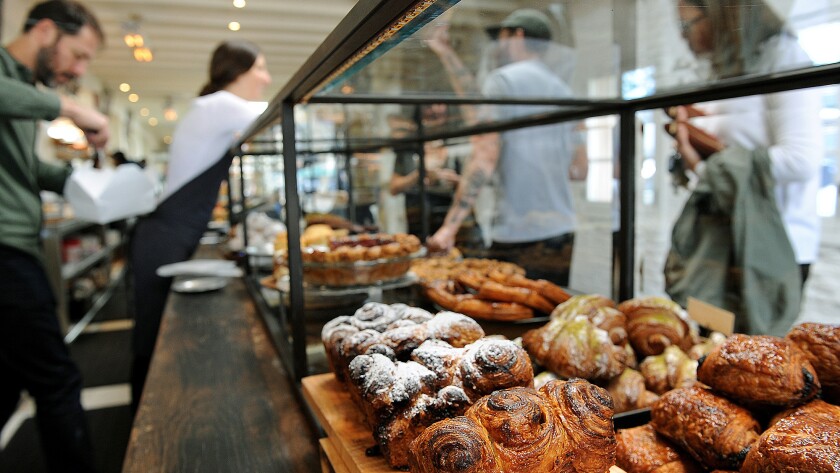 Is Gjusta a bakery? Kind of. The charred, crunchy baguettes and best-in-city sourdough loaves dominate one end of the enormous marble counter, along with tarts, flatbreads, quiches and butter-saturated croissants. Is it a deli? Also yes: A few yards farther down are house-cured pastramis, pickles and hams, all manner of vegetable preparations, and an extensive array of house-smoked fish and their condiments. Someone will eventually notice your helplessness and assemble your lunch, acting more as a personal shopper than a traditional counterperson.
How long is the line outside Lincoln on weekend mornings? Long enough that you are tempted to try all the things, the kouign-amann, the gravlax toast and the flower-strewn tartines, because you have seen them stream by you in such profusion that you end up getting two cortados because you know that you're going to finish one by the time your creamy Parmesan eggs get to the table, and hell, maybe a ribbon-tied bag of buttery sea-salt caramels for the road. Lincoln is sort of the local center of Things in a Bowl, which include a breakfast bowl that has all the ingredients of an English fry-up under its thicket of baby kale leaves.
---
Get our weekly Tasting Notes newsletter for reviews, news and more.
You may occasionally receive promotional content from the Los Angeles Times.