Recipe: Watermelon granita with lime and mint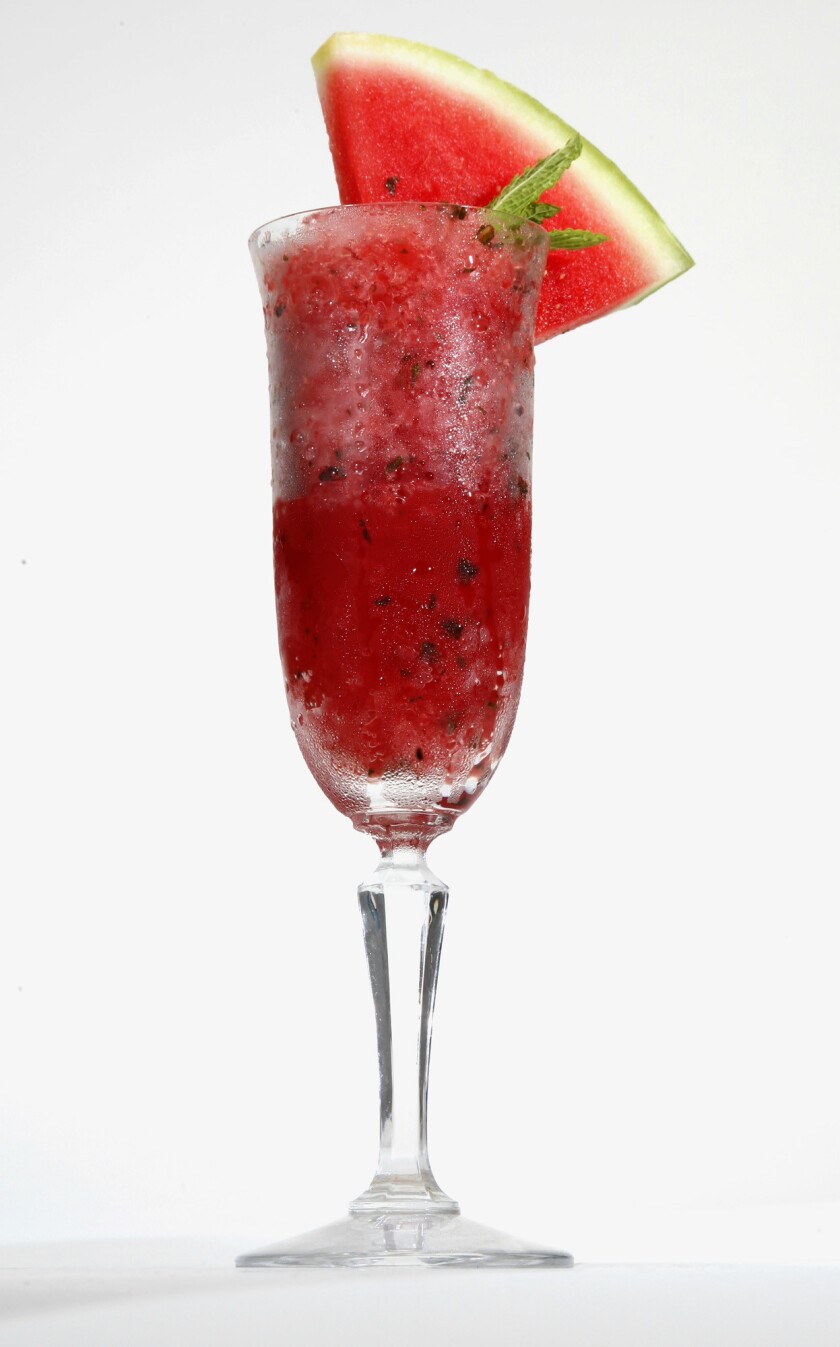 10 minutes, plus freezing time. Serves 6 to 8.
6 to 7 pounds watermelon
1/2 cup sugar
3 tablespoons fresh lime juice (from about 2 limes)
2 tablespoons finely chopped mint
1. Peel the watermelon and cut it into cubes. Coarsely purée in a food processor and strain through a strainer, pressing lightly to get all the juice. You will need about 4 cups of juice.
2. Stir in the sugar, lime juice and mint, and whisk until the sugar is dissolved, about 1 minute.
3. Pour into a 12-by-9-inch metal baking pan and place in the freezer. After about 1 hour, stir with a fork to break up the ice crystals. Repeat four or five times over 2 to 3 hours. Each time, the ice will be a little less liquid and will stick together more. When it is firm enough to hold a shape, it is done. Try not to let the mixture freeze solid. If it does, chop it into small pieces in the pan and grind it in the food processor. (The result will be lighter and fluffier, and the flavor will not be as dense and luscious.) This makes about 6 cups granita.
EACH OF 8 SERVINGS
Calories 83
Protein 0
Carbohydrates 21 grams
Fiber 0
Fat 0
Cholesterol 0
Sugar 13 grams
Sodium 3 mg
---
Get our weekly Tasting Notes newsletter for reviews, news and more.
You may occasionally receive promotional content from the Los Angeles Times.