6 Images
Culver City is Hot
IT'S ALL A FLOW:
Michael Wilson, the former chef at 5 Dudley in Venice, is set to open a wine bar and cafe this month in Culver City's Museum of Design Art and Architecture complex.
(Carlos Chavez / LAT)
HUSTLE:
It's a bustling lunch crowd at Ford's Filling Station in Culver City.
(Annie Wells / LAT)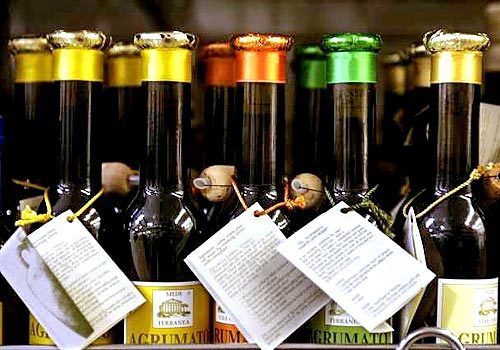 LIQUID GOLD:
Bottles of olive oil line a shelf at Surfas.
(Carlos Chavez / LAT)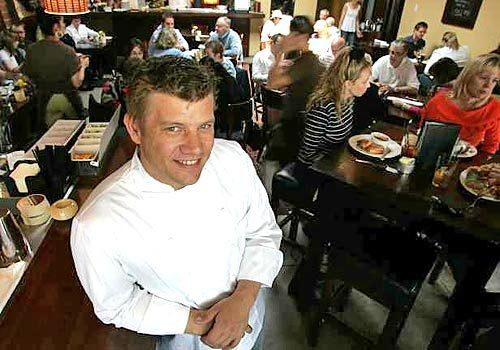 LUNCH BUZZ:
Ben Ford, above, tapped into a yearning for a casual place to hang out when he opened Ford's Filling Station, L.A.'s first official gastropub.
(Annie Wells / LAT)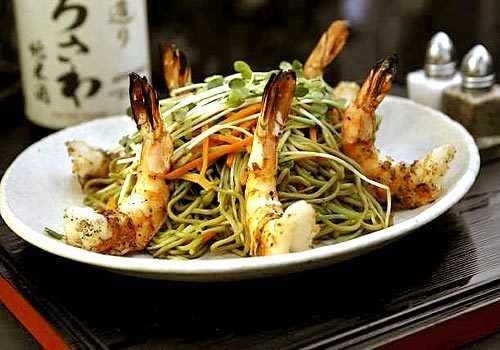 TRENDSETTER:
Kazuto Matsusaka's Beacon, opened two years ago, features sophisticated Asian fare in a sleek, contemporary setting. Above, includes grilled shrimp and green tea soba noodles
(Ricardo DeAratanha / LAT)
HANGOUT SPOT:
With a new location and cafe, Surfas is a one-stop feast. Stock up on pasta; eat a cannelé.
(Carlos Chavez / LAT)