Recipe: Anchovy butter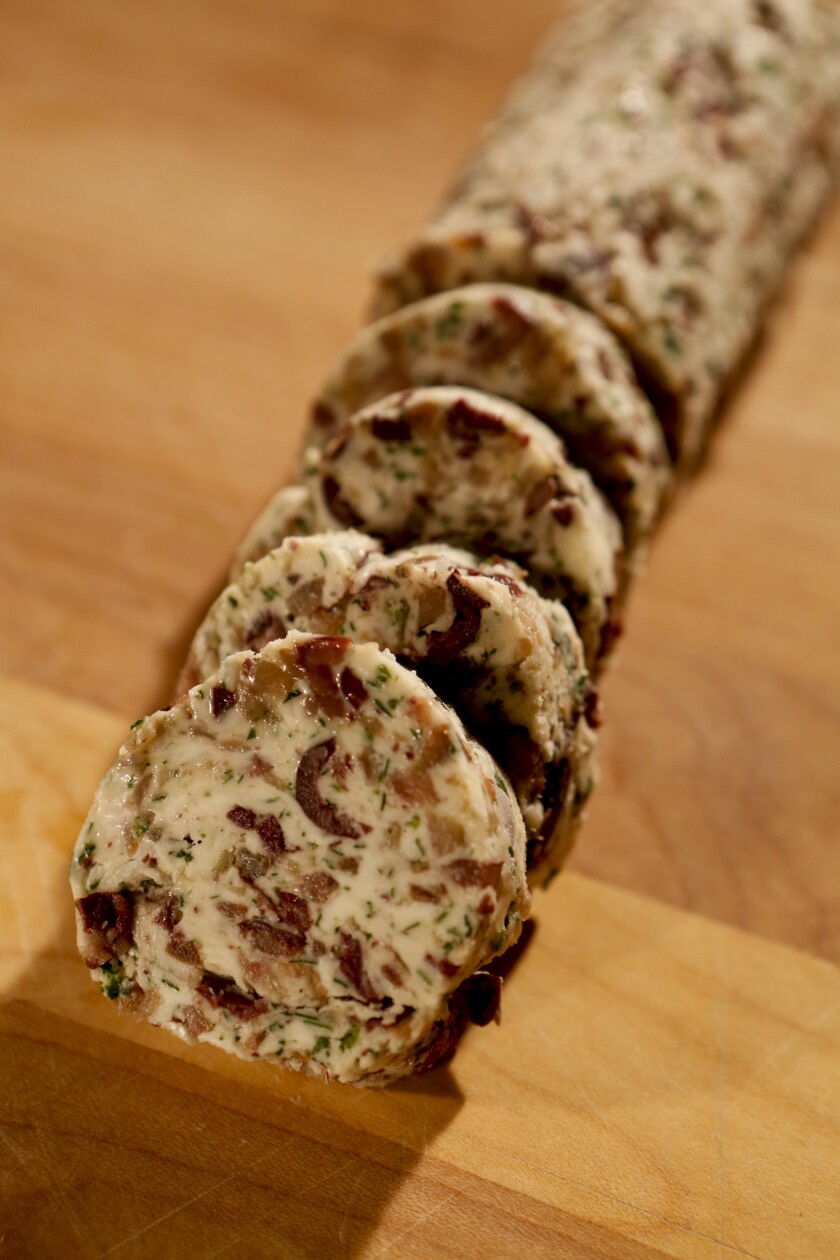 15 minutes, plus cooling and chilling times. Makes a generous 1 cup compound butter
2 shallots, finely minced
1 tablespoon extra-virgin olive oil
2 large cloves of garlic
1/2 cup of small pitted black olives, sliced, preferably Taggiasca or Nicoise
2 tablespoons fresh Italian parsley, chopped
10 anchovy fillets, cleaned and finely chopped
1 cup (2 sticks) butter, softened
1. In a small skillet heated over medium-low heat, slowly cook the shallot in the oil until softened and translucent, 2 to 4 minutes. Remove and set aside to cool.
2. Grate the garlic, using a rasp or fine grater, over a medium bowl. Add the cooled shallots, olives, chopped parsley, anchovies and butter, and thoroughly combine. On a small rectangular sheet of parchment, scoop out the butter and shape it into a log, touching the butter as little as possible. Chill in a refrigerator or freezer until it is firm enough to reshape it.
3. Reshape the firm butter into a log approximately 1½ to 2 inches in diameter. Freeze until ready to use, then slice into one-fourth- to one-half-inch rounds.
EACH OF 16 TABLESPOONS
Calories 121
Protein 1 gram
Carbohydrates 1 gram
Fiber 0
Fat 13 grams
Saturated fat 8 grams
Cholesterol 33 mg
Sugar 0
Sodium 125 mg
---
Get our weekly Tasting Notes newsletter for reviews, news and more.
You may occasionally receive promotional content from the Los Angeles Times.