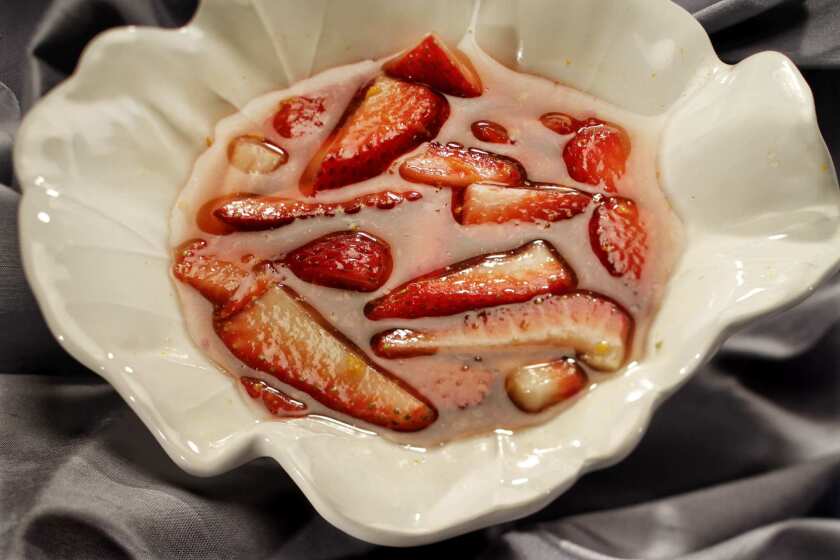 Sephardi syrup
Total time: 10 minutes plus chilling time
Servings: 8
2 cups water
1/4 cup honey
6 tablespoons sugar
1 teaspoon ground cinnamon
1 teaspoon ground ginger
4 pinches of ground cloves
2 tablespoons orange juice
2 teaspoons finely grated orange zest
1. In a medium saucepan, combine the water, honey, sugar, cinnamon, ginger and cloves. Cook over medium heat, stirring to dissolve the sugar and to blend in the honey and spices.
2. Bring to a boil. Add the orange juice, reduce the heat to a simmer and continue to cook for 2 minutes. Remove from the heat and stir in the grated orange zest. Pour into a bowl and cool. Refrigerate until well chilled, at least 2 hours.
Each serving: 73 calories; 0 protein; 19 grams carbohydrates; 0 fiber; 0 fat; 0 cholesterol; 18 grams sugar; 1 mg sodium.
---