What We're Into: The square slice at Apollonia's Pizzeria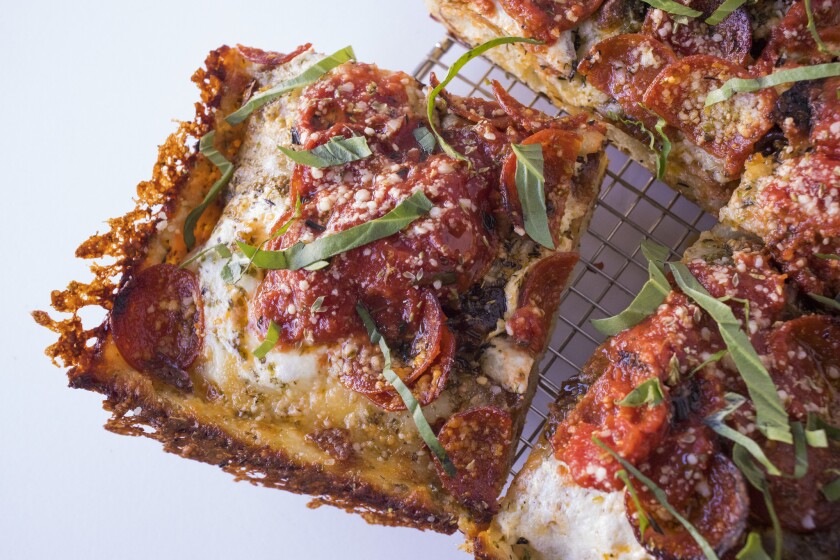 Food Columnist
Heavy is the head that wears the cheese crown. And heavy is the stomach that consumes it. But that heaviness is the most delightful, delicious weight imaginable: so much so that you'll wonder how you ever managed without so much cheese lace in your life.
Apollonia's Pizzeria opened in 2012 but is getting a second wind these days, buoyed by a square slice that owner Justin De Leon introduced to the menu last year. The airy, almost foccacia-like base, light on the cheese and dabbed with a satisfying amount of bright, tangy tomato sauce, falls somewhere between the classic Detroit-style slice and the pan pizza found at Burt's Place or Pequod's in Chicago.
The detail that turns this from a pizza into a magnum opus is the cheese crown, an outstretched, golden brown filigree that rises an inch above the edge, conjuring Jack Nance's hair in "Eraserhead."
"I wanted to make something super graphic," says De Leon. "It's stimulating. Even at night, I'm always thinking about how to get more."
De Leon says he's been overwhelmed by the positive response to the square slice. "I'm just a guy from L.A.," he says. "And there's no good pizza in L.A., right?"
The square slice is available at Apollonia's on Fridays and on weekends after 4 p.m. 5176 Wilshire Blvd, Los Angeles; (323) 937-2823; www.apolloniaspizzeria.com; Instagram @apolloniaspizza
---
Get our weekly Tasting Notes newsletter for reviews, news and more.
You may occasionally receive promotional content from the Los Angeles Times.