'Top Chef' loves L.A., again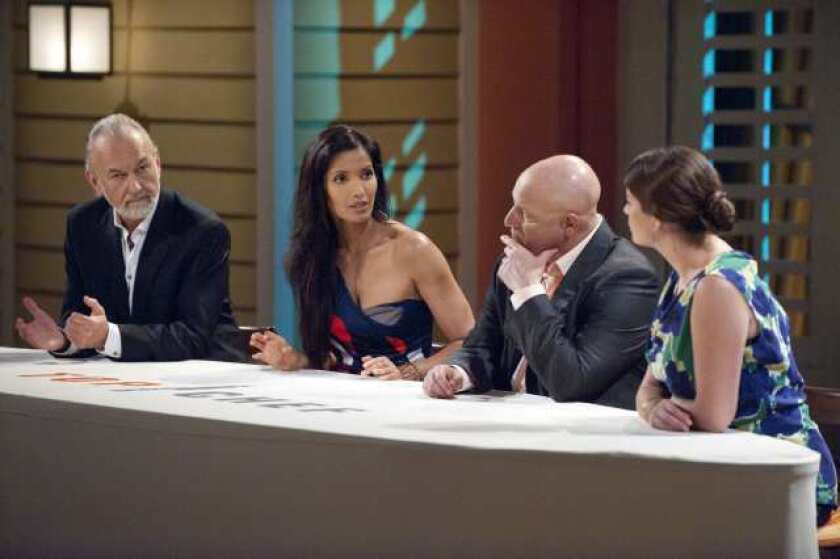 Southern California must be full of top chefs. Or at least those who wish to be. The lineup for this season's "Top Chef" television show on Bravo again is well-larded with Angelenos.
Competing in Season 10 (shouldn't they have advanced to Roman numerals by now?) will be Micah Fields, executive chef at the Standard Hotel; Brooke Williamson, chef and owner at Hudson House in Redondo Beach and the Tripel in Playa del Rey; and Kuniko Yagi, who is billed as "executive chef at an upcoming David Myers restaurant."
That's the same number as Season 9, in which Chris Crary, Dakota Weiss and Nyesha Arrington competed.
Fields got his start at the Le Cordon Bleu School of Culinary Arts in Pasadena, and has worked at the Hotel Erwin in Venice.
Williamson worked her way up the line without going to cooking school, having worked at Fenix at the Argyle Hotel, Beechwood in Venice, Michael's in Santa Monica, Zax in Los Angeles and Daniel in New York.
Yagi, who comes from Maebashi city in Japan, is also self-taught. She has worked at Myers' Sona and Comme Ca.
This season's series was shot on location in Seattle. Expect less cattle and a lot cooler temperatures. But rain may be featured.
ALSO:
---
Get our weekly Tasting Notes newsletter for reviews, news and more.
You may occasionally receive promotional content from the Los Angeles Times.