Putting heat-proof gloves to the test with stove on high: Yep, they work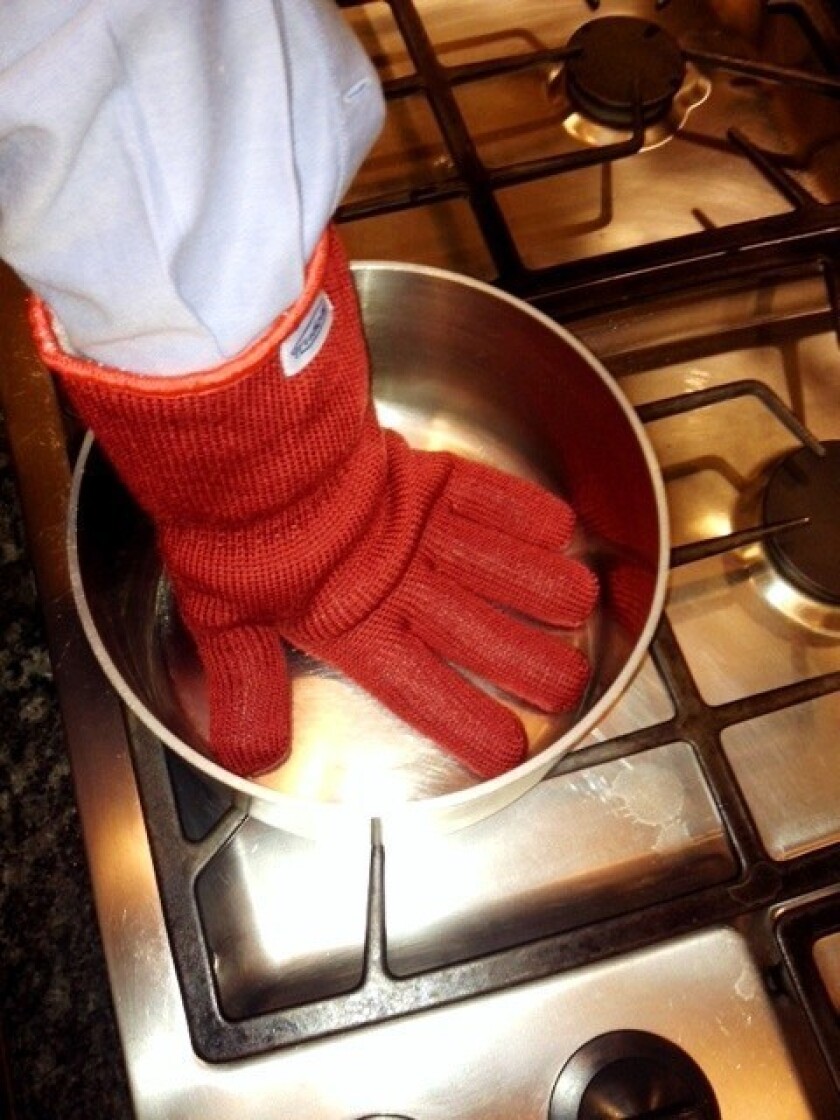 Just when I've sworn off buying any more kitchen gadgets, along comes another must-have. And it's just in time for grilling season. I've tried all kinds of grilling and baking gloves and mitts over the years and these heat-proof gloves from Trudeau are the best I've found.
While most oven-proof mitts are made from bulky quilted fabric that is only a little more flexible than a body cast, these are made from heat-resistant armaid fiber, the same stuff that is used by firefighters. They're so flexible you can really get a grip. The palms and fingers are improved with silicone lines to make them even more slip-proof. They're glove-shaped, too, which is an infinite improvement over the usual mitt (Serious question: Is the oven mitt the most useless invention ever? I hate it so much I just use a folded kitchen towel).
And, I have to admit, the fire-engine red color doesn't hurt. You feel like a superhero when you put these on.
PHOTOS: Grillin' and chillin' recipes
The manufacturer claims they will withstand temperatures up to 482 degrees. To find out whether they really worked, I heated an aluminum saucepan over high heat for several minutes, then stuck my hand inside, pushing it flat against the bottom of the pan. It got warm, but never hot.
Every once in a while, somebody does invent a better mousetrap.
Trudeau Kitchen and Grill Gloves, $39.99, but available online for less.
ALSO:
5 places for craft beer in Hollywood
---
Get our weekly Tasting Notes newsletter for reviews, news and more.
You may occasionally receive promotional content from the Los Angeles Times.