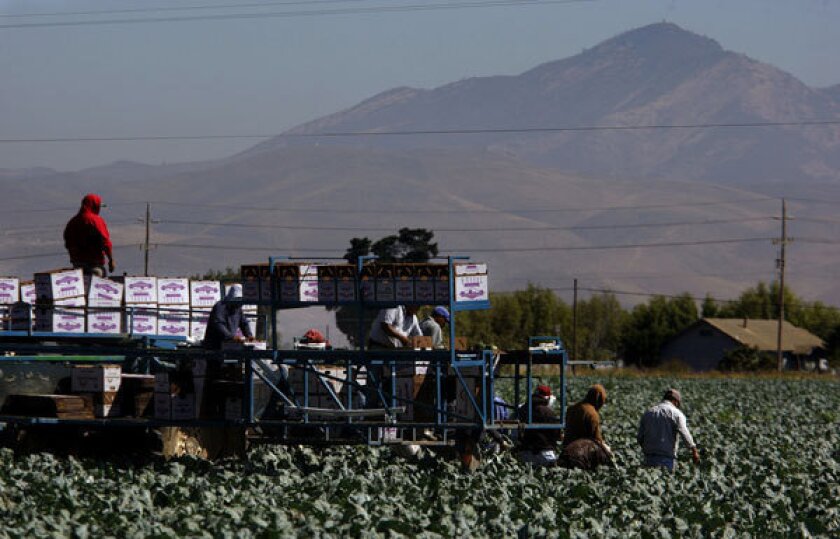 At the production end of things, food policy is inseparable from immigration policy, as my colleague George Skelton demonstrates in his column this morning. Many of the people who grow and pick our food are in this country illegally, and without them fruits and vegetables are being left in the field.
Up to now, though, at least in California, that relationship has been hamstrung by a peculiar political paradox -- while farmers tend to be conservative Republicans, they're the ones who are most in need of immigrant labor.
But maybe this paradox can be the seed for actually getting something done.
"Any time some demagogic politician bellows about rounding up all the illegal immigrants and shipping them back to their own country, it sends chills up farmers' spines," Skelton writes.
Yet, "California farmers 'are all over their legislators about not helping them,' says Tom Nassif, president and chief executive of the Western Growers Assn. 'But they don't punish their legislators for not helping them. They should make it clear that they need their support.' "
ALSO:
'Top Chef': It's Brooke, again
---