Gluten-free cake options
The L.A. Times Test Kitchen made poundcakes with five types of gluten-free flour. The cakes were made with, from left, Pamela's, Cup4Cup, Bob's Red Mill, Trader Joe's and King Arthur gluten-free flours.
(Glenn Koenig / Los Angeles Times)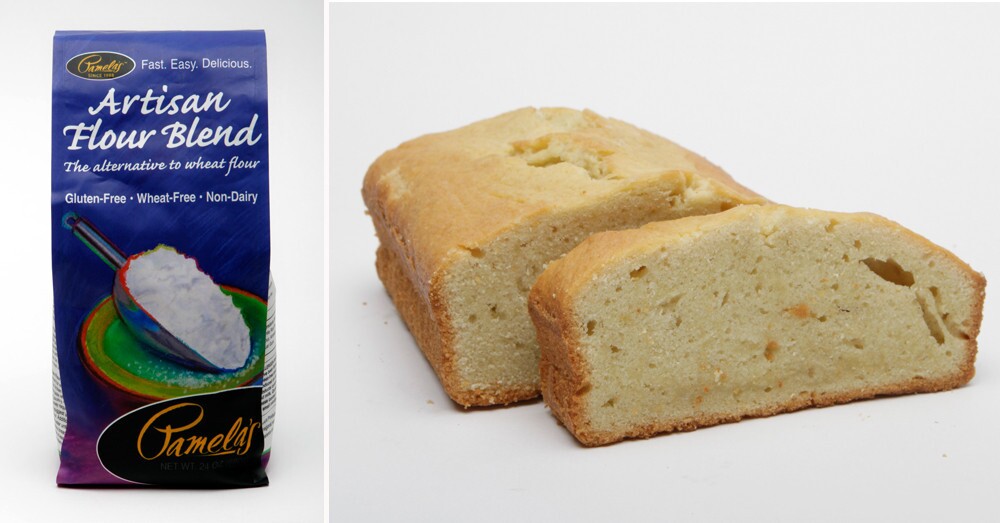 Pamela's is one of the gluten-free alternatives to flour that is made from wheat.
(Glenn Koenig / Los Angeles Times)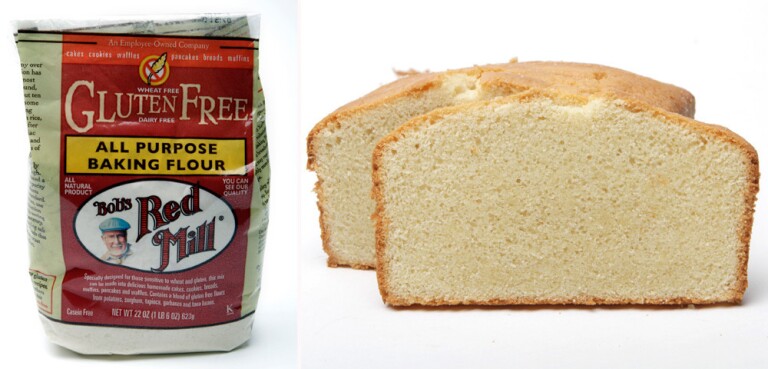 Bob's Red Mill brand is easily found at health food stores and well-stocked grocery stores. It makes an all-purpose gluten-free flour.
(Glenn Koenig / Los Angeles Times)
Cup4Cup is a gluten-free flour mix created by chef Thomas Keller and his research and development chef, Lena Kwak.
(Glenn Koenig / Los Angeles Times)
King Arthur Flour was among the favorites in this poundcake test, as decided by a few Times staffers and Test Kitchen interns.
(Glenn Koenig / Los Angeles Times)
The poundcake made with Trader Joe's gluten-free flour was also found to be one of the best for making cakes.
(Glenn Koenig / Los Angeles Times)
Baking has been a challenge for people who maintain a gluten-free diet, especially for people trying to make traditional birthday cakes or re-create a childhood favorite. That's in part because flours made from other ingredients (almonds, chickpeas, rice) don't "behave" in the same manner as flour made from wheat.
Today there are a number of flours for sale at Whole Foods and other specialty stores that are meant to be replacements for all-purpose wheat flour. With a combination of ingredients such as potato starch, tapioca and rice flour, cooks are told they can use them in place of all-purpose wheat flour in a recipe. Among the producers are King Arthur Flour, which has been in business more than two centuries; natural food store staple Bob's Red Mill; and renowned chef Thomas Keller, whose kitchens developed Cup4Cup. There's even a Trader Joe's gluten-free flour.
(We baked a poundcake with five of them, using a recipe from Rose Levy Beranbaum's classic book, "The Cake Bible." All five turned out, albeit with a couple of major tweaks to the Cup4Cup cake. (The opinion of an unscientific sample of office colleagues held that cakes made with the King Arthur and Trader Joe's products were the best.)
For cooks who want to make their own flour mix, Shauna James Ahern has two simple recipes in her book "Gluten-Free Girl Every Day," and there is one in the book "Artisanal Gluten-Free Cooking," by Kelli and Peter Bronski.
— Mary MacVean
---