These nature-based remedies may help at the first sign of a cold or flu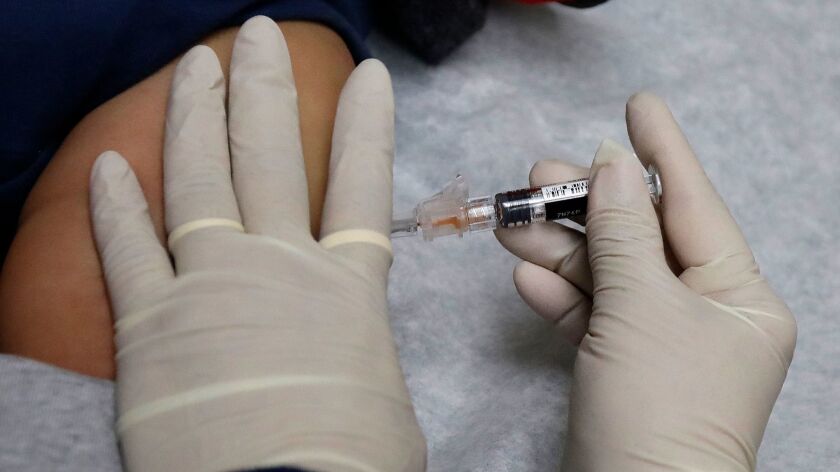 Given the severity of flu cases sweeping through the U.S., including California, fighting off the illness is a priority these days.
And while many over-the-counter medications are effective, they also contain fillers, including chemical dyes and GMOs that have been banned in most European countries, and sorbitol, an artificial sweetener that can have a laxative side effect.
As an alternative, some companies have created nature-based, toxin-free remedies to boost immunity and stave off symptoms, especially when taken at the first sign of the flu. Of course, if conditions persist, see your doctor.
Freeze-dried extract of Austrian Haschberg elderberry is at the heart of ViraPro from the Terry Naturally brand.
Why? Elderberry is said to deliver an array of natural immune-supporting compounds, including anthocyanins, quercetin and rutin that "help restore the body's ability to fight off invaders," said Cheryl Myers, chief of education and scientific affairs for Terry Naturally. (Proponents also swear by elderberry extract as a natural way to defend against colds and flu, and take the edge off symptoms.) Other ingredients in ViraPro tablets include vitamin A, known for its anti-viral effect, and vitamin C, which Myers says can reduce the incidence of colds when taken as a preventative.
Info: $39.95 at terrynaturallyvitamins.com and through health food stores.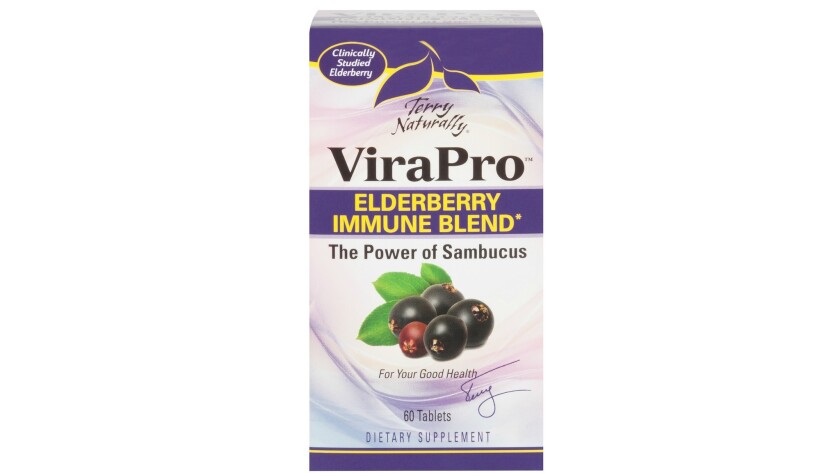 Max Spielberg said he was inspired to co-found Genexa when he discovered that the active ingredients in many over-the-counter medicines were only 10% of the dose -- the rest being made up of synthetic ingredients. "I realized that the medicines themselves could be healthier," he said.
Genexa's all-organic Flu Fix is a non-drowsy remedy that advocates say will help fight off flu symptoms including headache, coughing, body aches and congestion: The homeopathic-based pills are made from medicinal plants including allium cepa (from red onion) and echinacea, which is thought to beat back infections.
Info: $15.99 at genexahealth.com, GNC, CVS.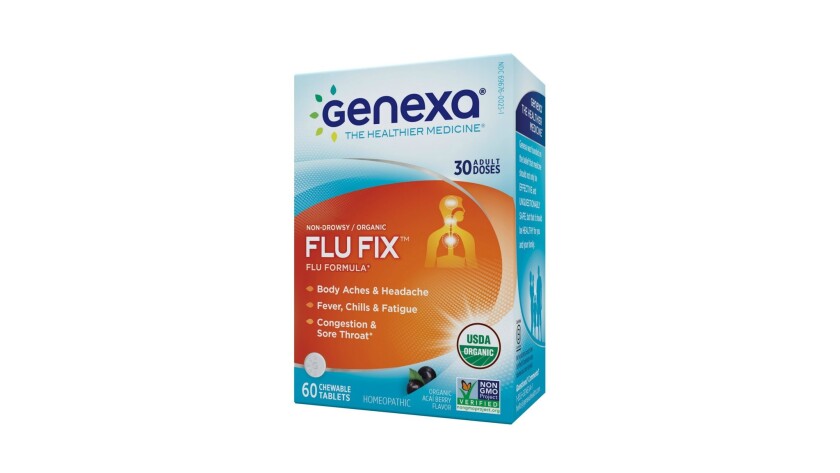 French homeopathic brand Boiron, founded in 1937 by pharmacist Jean Boiron, makes a flu remedy so popular that the 12- and 30-dose versions sold out in many places earlier this month. Its Oscillococcinum -- known as Oscillo -- are tiny, sweetened pills that come in a small tube; dissolve the contents of the tube in the mouth every six hours. It is said to help reduce chills, aches and fever.
Info: Prices starting at $12.19, available at Walgreens, Rite-Aid, Target. boironusa.com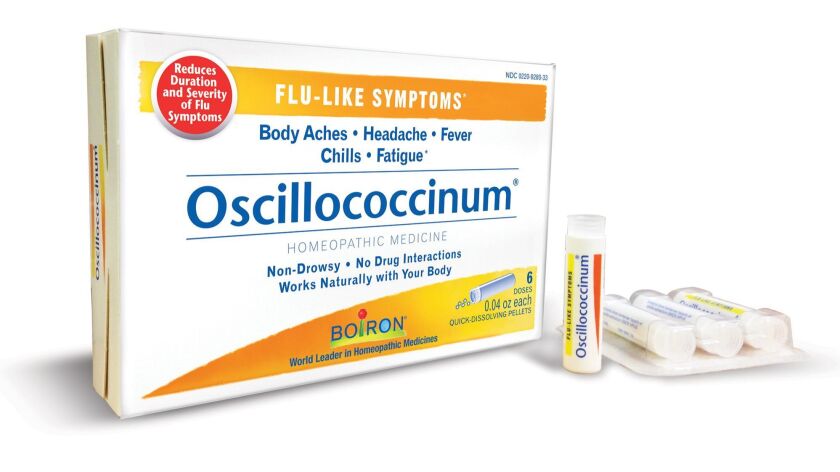 With ingredients known for their health-boosting properties -- apple cider vinegar, honey, cinnamon, cayenne -- Maty's Organic Cough Syrup is as natural as a homemade concoction, proponents say. The brand, founded by New York holistic practitioner Carolyn Harrington, encompasses several flu-symptom-fighting products, including a petroleum-free vapor rub made with sunflower, coconut, castor, peppermint and eucalyptus oil, and another syrup specifically designed for mucus coughs — it contains oregano, thyme and ginger — and helps break up phlegm.
Info: Maty's Organic Cough Syrup is $12.99 on Amazon. More information at matyshealthyproducts.com and carolynharrington.com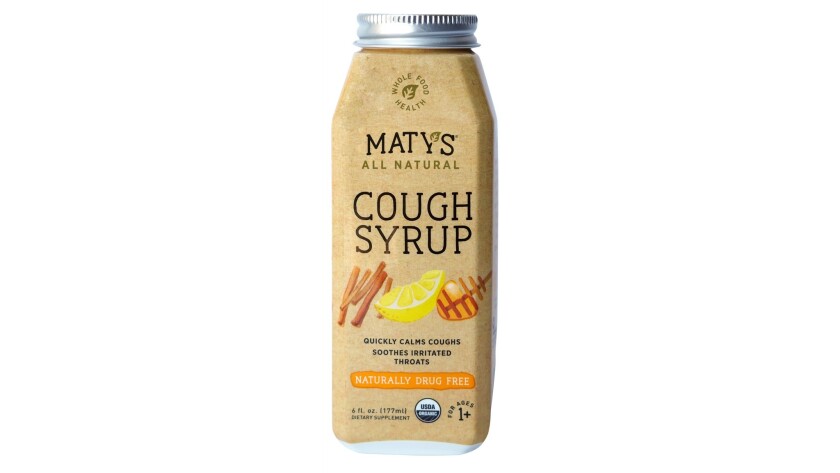 READ ON!
Yes, you can eat your way to beautiful skin
10 high-tech gadgets to help you get to sleep
How 'Scandal's' Katie Lowes hid her psoriasis
7 steps to making your health your No. 1 priority
---