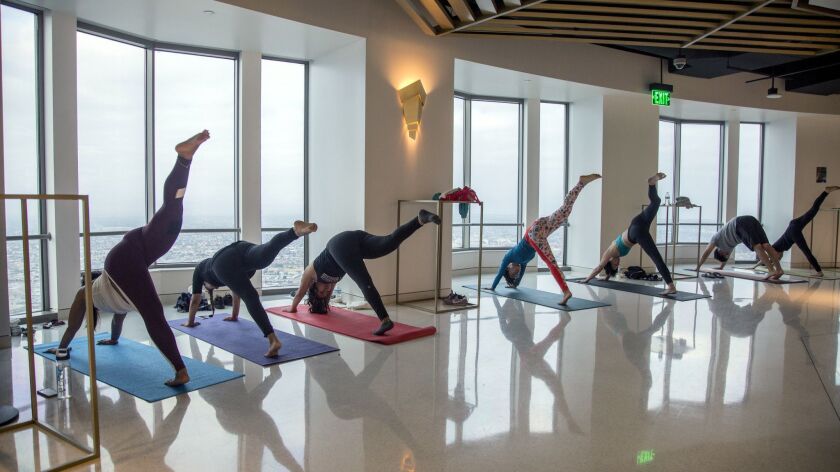 Yoga with jaw-dropping views, a wellness and food festival and lots of goop: Here are three of the hottest fitness and lifestyle events on the horizon:
City Lights, the latest yoga experience to take to the skies at OUE Skyspace LA at the top of the U.S. Bank Tower, celebrates summer, sunsets and dancing till the wee hours starting May 11.
Do your down dogs at sundown with local yogi Patti Quintero. Post-workout, keep the energy flowing at a dance party 1,000-plus-feet above downtown Los Angeles with DJ Marques Wyatt, of the long-running house music event Deep, and KCRW program host Jeremy Sole. A digital art and photography showcase rounds out the sensory experience on floors 69 and 70. And rides down the tower's glass Skyslide are included. The event is the first of a summer series organized by yoga event pros Bender.
Info: Yoga starts at 7:30 p.m. The party runs from 9 p.m. to 2 a.m. OUE Skyspace LA, 633 W. 5th St., Los Angeles. Tickets start at $22. benderflow.com/events-la/
::
It might be easier to say what Clean Made LA isn't, than what it is.
The day-long event May 20 at Civic Center Studios in DTLA is a lifestyle and food festival. Translation? It celebrates health, wellness and sustainability as well as "the best non-toxic home, bath and beauty products for living a clean life." There will also be an epic yoga dance party, and food highlights will include Echo Park's Beacon. There will be lots of gluten-free options (Barely Bread, Vegan Mario).
Info: Tickets start at $5. The all-inclusive food tasting is $75. cleanmade.com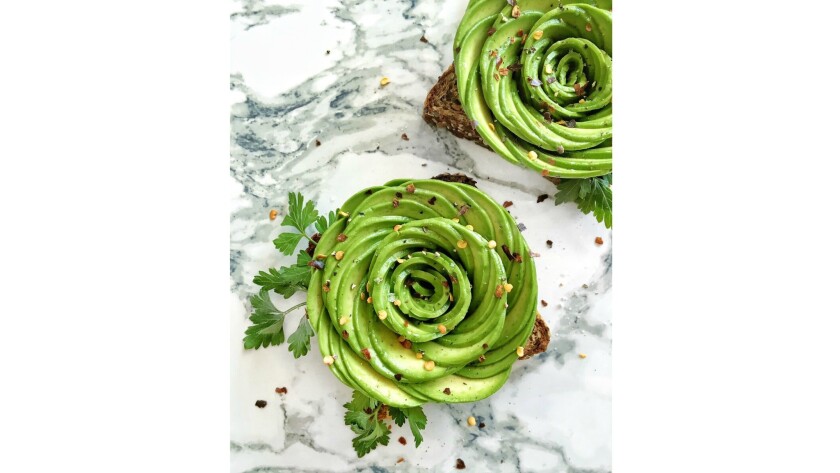 ::
You can be fairly certain of three things when the In Goop Health summit returns to L.A. on June 9: Founder (and glamazon Oscar winner) Gwyneth Paltrow will be there along with her assorted Hollywood friends. The conference is likely to sell out. And if you can't get a ticket to the event at 3Labs in Culver City you'll feel like you were there because the day-long event is sure to take over your Instagram feed.
We realize that Paltrow's brand of wellness isn't for everyone, but the rest of you can expect "thought-provoking discussions" about health and wellness, manifestation workshops, aerial yoga, chakra cleansing and seemingly every type of reading imaginable: life-path readings, numerology, pulse readings, tarot card readings, crystal readings and psychic readings.
Info: Tickets start at $650 for the day-long event on June 9. goop.com/ingoophealth
---