4 ways to level up your love game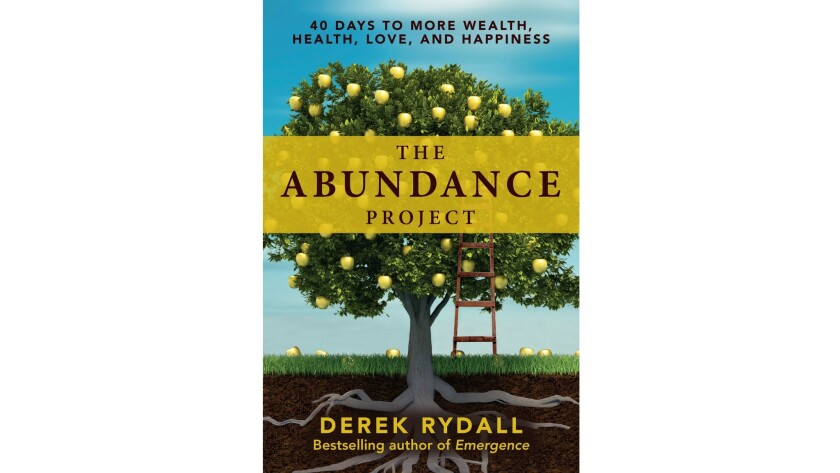 Embarking on a 40-day program to find love, rekindling romance with your significant other, how to stop binge-eating if you're lonely and why you should fill your space with feel-good crystals. To welcome Valentine's Day, here's a look at four diverse books about romance and relating.
::
In "The Abundance Project: 40 Days to More Wealth, Health, Love, and Happiness," Los Angeles-based integrative therapist Derek Rydall lays out a plan to create a happier and more fulfilled life "regardless of what you're going through, or the conditions you are currently facing," he said.
"People often enter into a relationship to get love, appreciation or a sense of validation and we often find we don't get those things," he said. "Whether you're in a relationship now you don't want to be in, or you want to be in a relationship, you have to become the person you would be if you were already in it, to feel powerful, confident and valuable." Exercises in the book include journaling and "meditative processing where you can discover the vision for your life," he said.
Info: $24. Available Feb. 24 at bookstores. Purchase of the book includes participation in Rydall's online group. derekrydall.com
::
If "dinner and a movie" sounds old hat, some of the relationship exercises in "Happy Together: Using the Science of Positive Psychology to Build Love That Lasts" might help generate some new date ideas.
The book, co-authored by University of Pennsylvania professor James Pawelski and his wife, Suzann Pileggi Pawelski, both experts in positive psychology, "focuses on what is going right instead of what is going wrong," he said. "It's for making healthy relationships better, for couples who have maybe fallen into unsatisfying routines and for singles who have had a series of bad breakups or not yet been involved in a serious relationship," he said. Pileggi Pawelski added that "happily ever after doesn't just happen," and that just as people put time and effort into building careers, or stronger and healthier bodies, "they need to focus their skills and habits on relationships."
Info: From $10.81 at Barnes & Noble and Target. buildhappytogether.com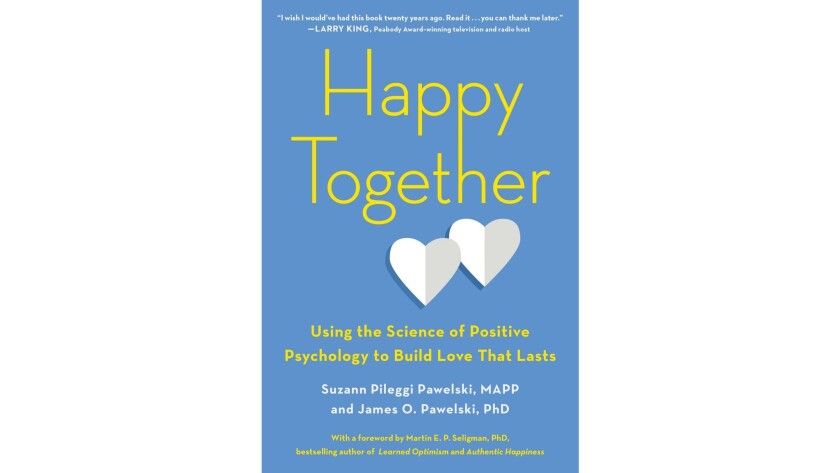 In the middle of her divorce, Alina Zhukovskaya stopped at a restaurant and ordered a slice of cheesecake and a mango martini.
"Sugar, dairy and alcohol were my comfort foods," said the nutritionist-chef — who goes by Alina Z — and has written "Single and Hungry: A Realistic Guide to Food and Self Love," out Feb. 14. "When people are single, they often want comfort foods," she said. "The book is about people having a better relationship with themselves and the food they eat." In addition to healthy recipes, sections of the book tackle how to avoid cravings driven by emotions like loneliness, and making better food choices that will reflect in better relationship choices.
Info: Zhukovskaya will host a Facebook Live at 7 p.m. on Feb. 14 on facebook.com/chefalinaz to share recipes and healthy eating tips. Her new book is $19.99 on amazon.com and AlinaZ.com.
::
Crystals remain a common component of treatments at spas and at holistic retreats, and in the book "Crystal Bliss: Attract Love. Feed Your Spirit. Manifest Your Dreams," author Devi Brown outlines how wearing or being close to certain crystals can promote "meditation, relaxation and helping people be more open to finding love," she said.
"A lot of times we may encounter love but we might be closed off and unable to accept it," she said. "Some crystals, like rose quartz and lapis lazuli, are nice to have around. If you're dabbling in crystals, don't just stuff them in a drawer. Use them as jewelry, keep them in your pockets or on your nightstand."
Info: $18.99 at simonandschuster.com. Her Karma Bliss bag of crystals is $52 at nordstrom.com.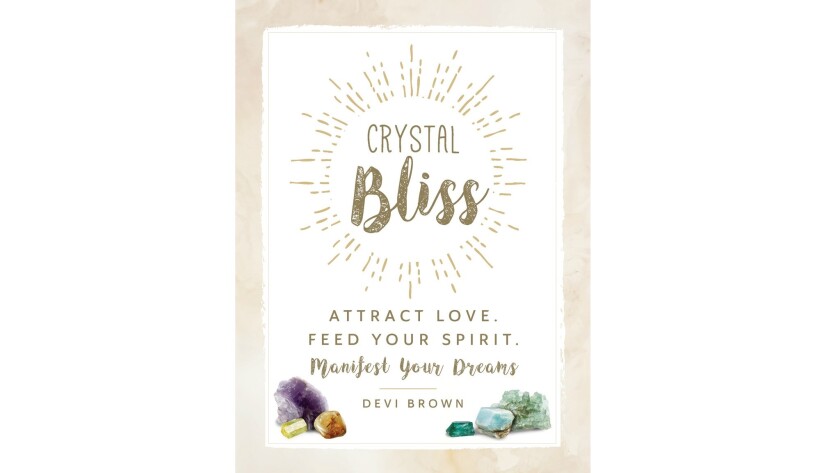 READ ON!
Yes, you can eat your way to beautiful skin
10 high-tech gadgets to help you get to sleep
How 'Scandal's' Katie Lowes hid her psoriasis
7 steps to making your health your No. 1 priority
---