Crush your 2019 goals with these 15 steps from fitness guru Jillian Michaels
You might remember Jillian Michaels as a take-no-prisoners trainer from TV's "Biggest Loser," or from her series of fitness DVDs and books. These days, Michaels has abandoned her tough love fitness philosophy in favor of a more balanced, holistic approach to health, with the recent release of her new book, "The Six Keys: Unlock Your Genetic Potential for Ageless Strength, Health and Beauty"
In it, Michaels, now 44, recommends daily habits and practices that build strength, health and happiness over the long term, instead of a quick-fix plan to shave off those last ten pounds.
Rather than going to extremes in the new year and ditching carbs or adopting a punishing daily CrossFit regimen, Michaels says, "develop a broader perspective and take smaller steps on more fronts."
This new kinder, gentler Michaels now espouses things she used to shun such as intermittent fasting, carbs and red wine, and she is just as enthusiastic about meditation as she is about rocking skinny jeans.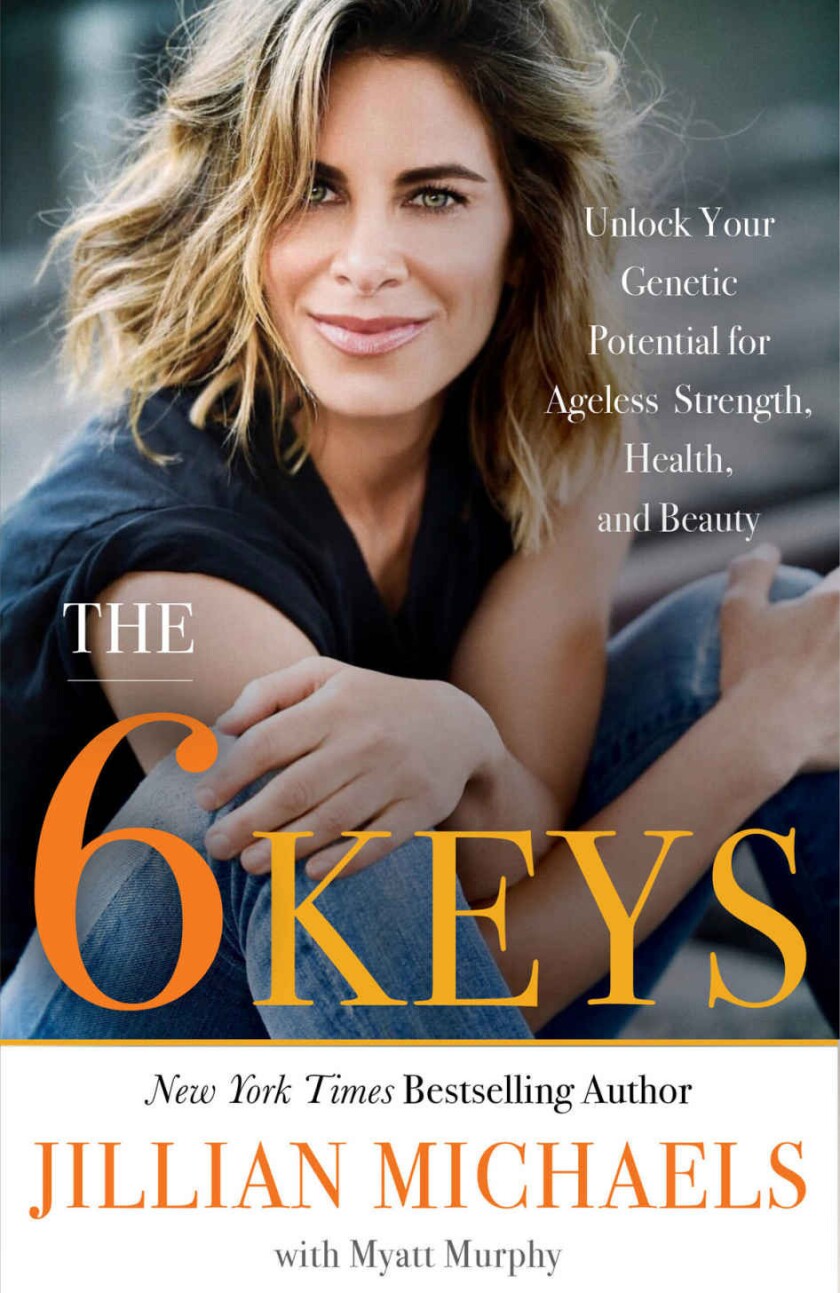 It is this greater mind-body connection, she says, that has helped her get through a tough year in 2018 when her Malibu house was destroyed in the Woolsey fire and she split from her ex.
"I have learned to reframe and say, 'Here are all the ways that you're lucky,' " Michaels adds. Her meditation practice has helped too. "I'm much more calm and have so much more peace and joy in my life."
Rather than a single resolution, here are 15 small, achievable steps Michaels suggests from her new book to get your life moving in a healthier direction in 2019.
1. Set aside 12 hours a week for self-care, including at least two hours a week of exercise, a few hours of socializing with friends, and at least 60 minutes of meditation (or about 10 minutes a day).
2. Sleep between seven and nine hours a night.
3. Find the "why" behind what you're doing to be more successful: "If you are building toward something you care about, you will do the 20 minutes of exercise," Michaels says. "Instead of sitting around and watching 'The Bachelor.' "
4. Identify your passions and indulge in them more often. If not in your work, then in your daily hobbies or tasks. Michaels resolves to spend more of her time in 2019 working with the UN Refugee Agency on campaigns to help the global refugee crisis.
5. Aim for three meals and one snack over the course of the day.
6. Try to fast for at least 12 hours between dinner and breakfast to optimize your body's cellular housekeeping.
7. Balance your macronutrients at meals, consuming a mix of fat, protein and healthy carbohydrates from whole grains and vegetables.
8. Work out no less than four times a week for at least 20 to 30 minutes.
9. Lift weights or engage in bodyweight resistance training.
10. Train at 80 to 85% of your maximum heart rate.
11. Give yourself adequate recovery time. Take at least one day a week off exercise and make sure you're not doing intense workouts on back-to-back days.
12. Every two weeks, up the weight or reps 10% to see progress.
13. Get houseplants to remove harmful contaminants from your home.
14. Store and heat up food in glass, stainless steel or cast iron.
15. Use DIY cleaning products such as baking soda, lemon juice or white vinegar.
---