Here's why you're about to see actress Judith Light everywhere, talking about flu shots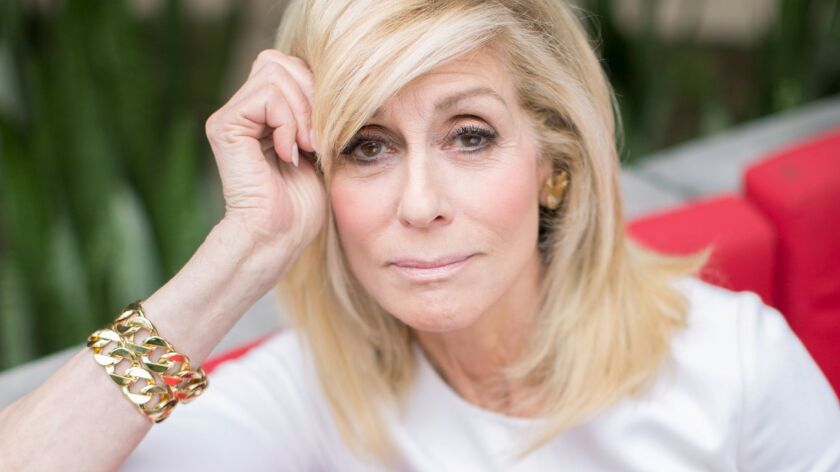 There are celebrities who speak out against vaccines. And some in the yoga community do too. But yoga practitioner and actress Judith Light is different. She's encouraging you to get your flu shot. Now.
Light, who stars in the critically acclaimed comedy-drama "Transparent," now in its fourth season, has long been a fan of physical activity as part of her approach to health and longevity.
"I've been doing yoga for close to 20 years," Light, 68, said. She practices Kundalini yoga, saying: "It's a great breadth of core work, which is why I like it so much. It keeps my body working properly and functioning at a high level."
Light lauded the breathing techniques taught to practitioners of Kundalini and when working in the theater will practice yoga immediately before going on stage to enhance her diaphragmatic control. "It's a very strenuous workout," Light said.
Beyond that, her fitness is achieved by walking the streets of New York. "The city is my gym," she said.
But exercise can do only so much to keep a person well. That's why Light has become such an outspoken advocate of people getting an annual flu vaccination. According to the U.S. Centers for Disease Control and Prevention, fewer than 60% of children get the flu shot annually, and barely more than 40% of adults do.
"I've had the flu," she said. "It's just awful." In the past, Light was intermittent in getting the flu shot, but now she is resolute about getting it every year. But it's not just not wanting to get sick that has made her such an advocate of the vaccine.
Light, who is working with the National Foundation for Infectious Diseases (you can watch her public service announcement at www.nfid.org/flualert) to promote flu vaccination, said, "Every four minutes in the U.S., someone over 65 is hospitalized with the flu. And every 12 minutes someone over 65 dies from it. I'm over 65. Those are powerful statistics for me."
But it's not just self-interest motivating her message.
"My manager, who died last year, had emphysema. I was concerned about his health and how the flu would affect him. Not putting other people at risk is a big part of why I advocate for the flu shot," she said. Light explained that working in theater means lots of contact: "You greet supporters and fans and everyone is hugging and kissing and posing for photos. You want to be responsible by not infecting other people." The more people who get the flu shot, the greater the herd immunity protects those at greater risk.
When asked about people turning to "Dr. Google" for information on vaccines, Light had this to say: "Everyone who is smart knows that you talk to your doctor. There are a lot of people out there with a lot of opinions, and I understand that. All I'm saying is, talk to your doctor."
And most doctors, along with Light, the CDC, and the NFID, recommend that everyone over the age of 6 months, barring a contraindicated medical condition, get the flu shot every year.
"People don't make it a priority," Light said. "Getting the annual flu shot needs greater focus. Take the family. Make it an outing."
Fell is a certified strength and conditioning specialist and owner of bodyforwife.com.
Please consider subscribing today to support stories like this one. Already a subscriber? Your support makes our work possible. Thank you. Get full access to our signature journalism for just 99 cents for the first four weeks.
---