This well shaded-hike is your intro to Palos Verdes' beloved trail system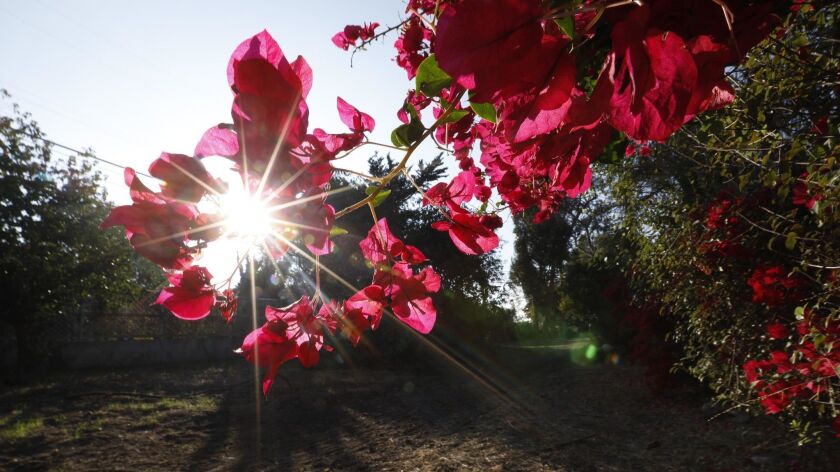 The Palos Verdes Peninsula is laced with equestrian, bike and hiking trails. Here is an introductory walk that offers a nice, flat stroll through lovely eucalyptus shade.
Find more great L.A. Walks >>>> »
1. Begin by parking or getting off the bus near the corner of Palos Verdes Drive North and Via Alameda. Find Paseo del Campo, which parallels Palos Verdes Drive North, and begin walking downhill with the golf course on your right. After about 100 yards, veer left onto the trail that runs between the two roads.
2. Soon the trail enters a wooded area offering a backyard glimpse of local residences. It feels private, but that's OK. This is a public path.
3. Cross paved Via Colusa and continue straight ahead. Note that the ground underfoot changes from hard-packed dirt to redwood chips to loose sand — you're not, after all, that far from the beach.
4. Cross paved Via Navajo; the wooded path begins to curve slightly to the right. Stay left as the path makes a V, and when you reach the next paved road, Via Valmonte, turn left.
5. Turn left again after one block onto the unpaved median strip running between the two sides of Palos Verdes Drive North. Enjoy the eucalyptus shade as you make the return walk to your starting point at Via Alameda.
STATS
Distance: 2.5 miles
Difficulty: 2 on a scale of 1 to 5
Duration: 1 hour
Details: Free street parking. OK for pets on leashes and bicycles. Bus service via Palos Verdes Peninsula Travel Authority No. 225 and White Bus, school days only.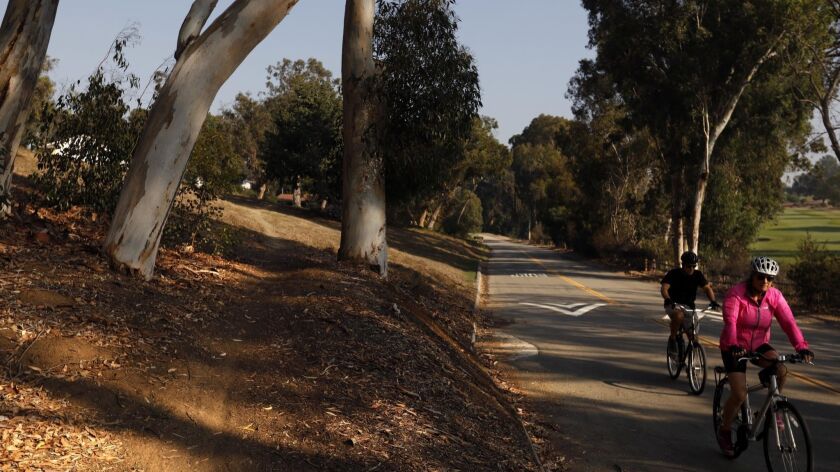 Fleming is the author of "Secret Stairs: A Walking Guide to the Historic Staircases of Los Angeles" and "Secret Walks: A Walking Guide to the Hidden Trails of Los Angeles." Each month, he leads a free walk at one of his favorite spots in Southern California. Find out more at his Facebook page, Secret Stairs. He is on Twitter @misterfleming.
MORE L.A. WALKS
This short, steep hike takes you high above Burbank
Strolling around the lakes in El Dorado Park in Long Beach
This hike takes you to an (allegedly) haunted mansion: the Cobb Estate in Altadena
---