Why dieting for just one day -- or just one meal -- changes everything
Your health should be a priority every day of the week, but that's easier said than done.
Inspired by Meatless Mondays, the nationwide push for (very) part-time vegetarianism, we asked three Los Angeles-area nutritionists to share their suggestions about what to quit — or take up –— once a week.
While you might not think such modest steps could lead to sweeping goals, all three agreed that starting small is the key to lasting change.
"Small goals become habits, and habits build a lifestyle," says Brentwood-based holistic nutritionist and health coach Kelly LeVeque of Be Well by Kelly. "Instead of jumping on a fad diet that more often than not ends in failure, start with little changes. They can build confidence around your goals, instead of anxiety."
Feeling ambitious? Embrace all four tips in one week:
MONDAY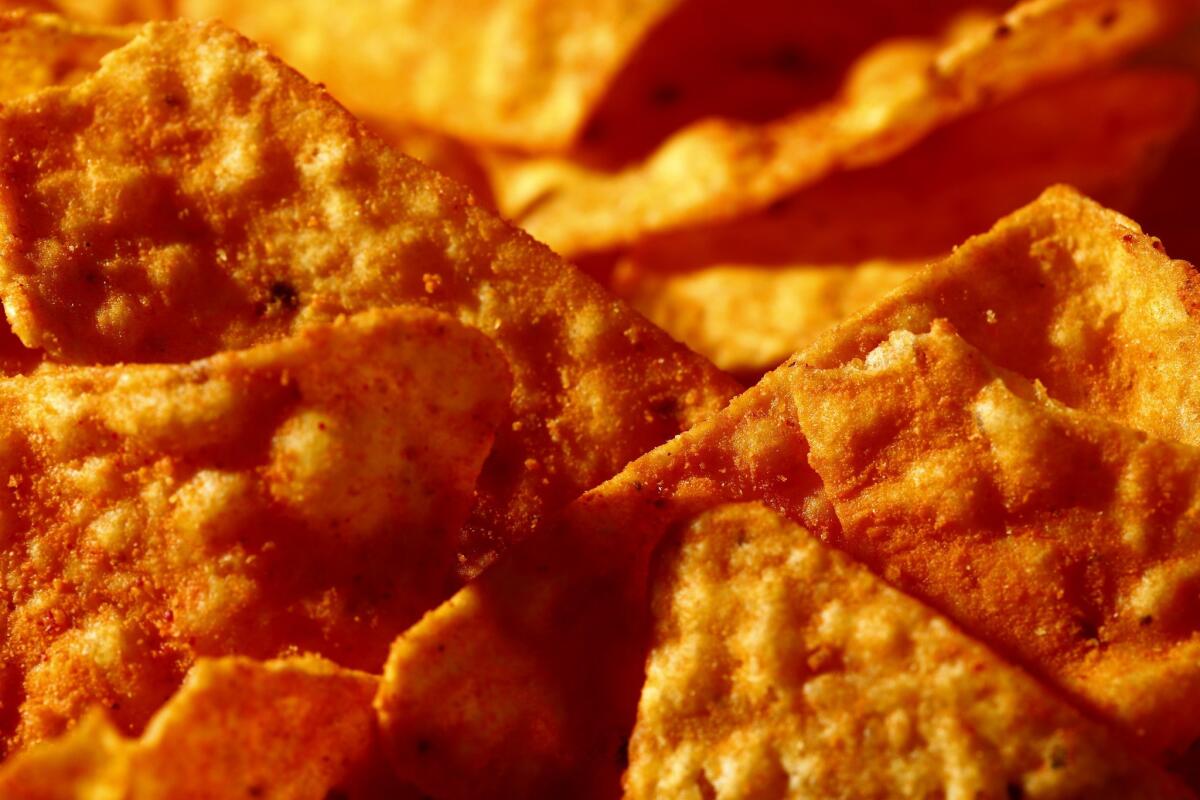 Ditch anything processed or packaged.
"When you do this, you're removing excess carbohydrates, refined sugars, preservatives, inflammatory seed oils and sodium," says LeVeque. "Try it on Mondays. If the weekend was indulgent, it's a helpful way to bring elevated fasting blood sugar back to normal." (LeVeque recently used this "removal system" on a Cheetos-obsessed client to help her slowly break the habit. "Now she enjoys the powdered cheese puffs only occasionally.")
WEDNESDAY
Drink 2 liters of water by day's end.
"Drinking enough water doesn't just help with weight loss. It helps prevent kidney stones, constipation, acne and so many other things," says Chef LaLa, a Los Angeles chef and certified nutritionist. She suggests doing this on a Wednesday. "It's your chance to reset midweek. I like to fill two bottles... so I can see how much I have to go." If you're bored at the thought of water, she suggests making "spa water" by putting in strawberries or cucumber. "It's like the Four Seasons in your home."
See the most-read in Life & Style this hour >>
FRIDAY
Start the day with a healthful smoothie.
Weekends are notorious for unpredictable food situations, so get ahead of it all by starting your Fridays with LeVeque's #bewellsmoothies — she lists several recipes on her website, bewellbykelly.com, and shares a cucumber-and-avocado version with us here. "My formula helps you build the perfect breakfast smoothie to keep you full until lunch and helps elongate the blood sugar curve to a normal range." Her clients swear by the smoothies' craving-reducing, energy-increasing virtues. Among them: actress Jessica Alba, who turns to them when preparing for big events.
SUNDAY
Eat without distractions.
"If you enjoy your food, you're more likely to stop eating when your body is satisfied," says Los Angeles integrative nutritionist Jennie Miremadi. And the first step to enjoyment is putting away the distractions — phone, computer, books, TV, everything. "It might sound easy to do this one day a week, but most people are so used to multitasking, it can be a challenge to stop everything else and simply focus on, and truly taste, their food," Miremadi says. She advises trying this on Sundays so your "I'm too busy" excuse is moot.
::
Recipe: Spa smoothie
1 serving vanilla protein powder
1/4 avocado
1-2 tablespoons chia seeds
Juice of 1 small lemon, about 3 tablespoons
Handful spinach
1 small Persian cucumber
1/4 cup mint leaves
2 cups unsweetened nut milk
Blend ingredients to a smooth consistency, then blend in 2-3 ice cubes or more to taste.
Courtesy of Kelly LeVeque
ALSO
These new fitness fashion looks work at the gym -- and on Instagram
How did Kevin Hart get so ripped? With workouts that are no joke
Celebrity trainer Tracy Anderson's hot new L.A. dance class is inspired by J. Lo