What's new on L.A.'s wellness scene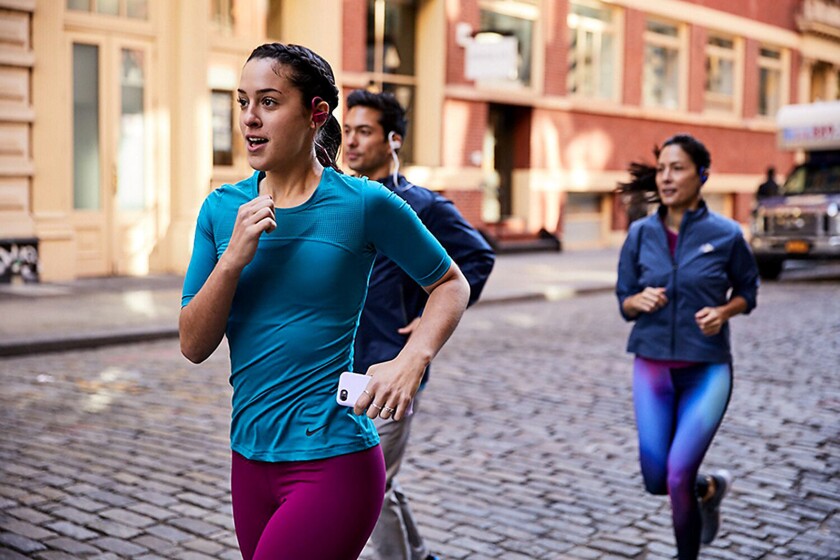 A yoga event benefits families in India, a way to do a virtual 5K, a run/walk raises money for pancreatic cancer research, and high-tech wellness comes to Orange County and Glendale. Here are some ways to feel good — and also do good — as we ease into October.
The nonprofit organization Yoga Gives Back will host its annual fundraiser on Oct. 14 in Santa Monica, an event typically attended by yoga lovers and others looking to support a worthy cause. The event will kick off with a wine and kombucha hour, followed by a seated al fresco dinner with salads from plant-based eatery Cafe Gratitude in Venice, a vegetarian dinner from Royal Curry and raw chocolates for dessert from Addictive Wellness.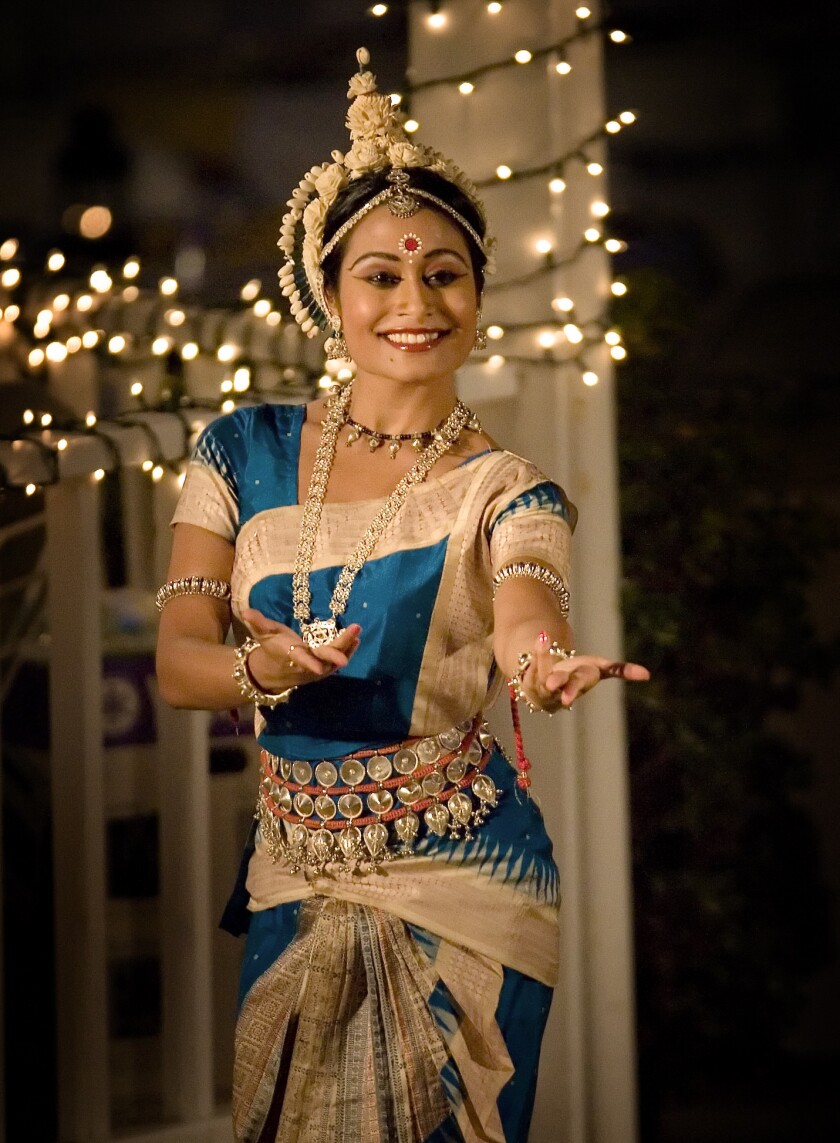 Live Indian dance performances and silent auctions will round out the night, at the heart of which will be the presentation of the Namaste award to Premal Shah, the co-founder and president of kiva.org, the crowdfunding website that provides philanthropic loans to underserved entrepreneurs and students around the world. Proceeds raised from the night will fund micro-loans and scholarships to some 1,300 families in the Indian states of Karnataka and West Bengal.
Info: 5 p.m. to 8:30 p.m. Oct. 14 at YogaGlo Studio, 1740 Stanford St., Santa Monica. $125 per person until Sept. 30. Thereafter, $150. Includes gift bag of products from wellness brands such as Banyan Botanicals, Vegamour, Fourth & Heart, Yogi Tea and Larabar, as well as a yearlong membership to YogaGlo. yogagivesback.org
::
Get a great weekend workout and come in costume (or not) at October's annual Los Angeles Cancer Challenge 5K Run/Walk, benefiting the Hirshberg Foundation for Pancreatic Cancer Research. Participate solo, as part of a team, and bring the kids; the festive, Halloween-themed event will also include a Fit Family Expo with food and drink vendors, booths from L.A. Galaxy and L.A. Kings — and bouncy houses! In the two decades that the race has been held, more than $7.3 million has been raised for pancreatic cancer research, which is the third leading cause of cancer-related deaths in the country.
Info: Registration starts at 7:30 a.m. Oct. 21 at UCLA's Wilson Plaza, 120 Westwood Plaza. Cost to participate is $45 per person until Oct. 19, thereafter $50. Children under 11 are $25. Entrance to Fit Family Expo free and open to the public. Register at lacancerchallenge.com
::
And if you're looking for a 5K without having to venture too far: Workout app Aaptiv is organizing a race in late October that can be done anywhere in the country, using the app's pre-race training regimens for both beginner and advanced runners.
Ethan Agarwal, founder and chief executive, said this was the second year Aaptiv was organizing the event, and said that despite its digital location, the race was potentially a great way to build community. "On the member page, if you say you're going to run along the Santa Monica boardwalk and ask who wants to come along, we can almost guarantee that at least 10 people will meet you there," said Agarwal.
Runners — or walkers — also can add photos of themselves on the app's community page. Aaptiv — which features 2,000 classes across multiple fitness disciplines — has created training content for the run, with a structured program to help participants build stamina and endurance before race day. For the event, Aaptiv has teamed with the Charity Miles app to raise money for various charities.
Info: Oct. 27, anytime, anywhere, with the app. The app is $99 per year, or $15 per month, with a 30-day free trial. More information at aaptiv.com/5kyourway.
::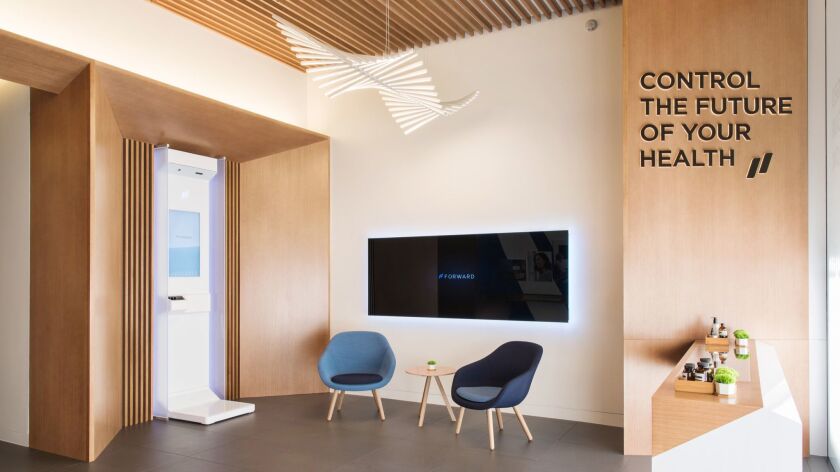 Forward, the tech-based healthcare service which opened last year at Westfield Century City, in September expanded to Orange County and opens another location in Glendale in October. Adrian Aoun, founder and chief executive, said the new clinics would allow patients from different areas to have almost all their general medical needs taken care of under one roof.
Body-scanners, high-resolution 3-D cameras and hand-held ultrasounds are used for everything from dermatology to cardiology — and another example of how healthcare continues to evolve, and show up in unexpected places — such as shopping centers — in a bid to attract millennials, and others. What does the monthly subscription price buy you? Among other services: Patients can also have blood tests done on site, with results available in 12 minutes, and avail themselves of cancer screenings and vaccinations. The new locations are around 4,000 square feet each, said Aoun, and will "double-down on genetic testing."
Though the monthly membership fee covers unlimited visits and access to a doctor via an app, Aoun said that ideally members should come in four times a year, starting with a baseline checkup, and then moving into wellness and diet, cardiac health and blood tests and lastly doing a "genetic deep dive." Medications dispensed on site are included in the membership.
Info: Forward, Fashion Island, 401 Newport Center Drive, Newport Beach and the Americana at Brand, 889 Americana Way, Glendale. $149 a month. goforward.com
READ ON!
Yes, you can eat your way to beautiful skin
10 high-tech gadgets to help you get to sleep
---