Healthful yet yummy Halloween treats for the vampire with a sweet tooth
Even the most fastidious dieters might find it hard to resist the lure of the Halloween candy bowl. But there's a way to be smarter about indulging — and no, we're not talking about going for the mini-boxes of raisins. Instead, watch out for high-fructose corn syrup, fake sugars and artificial colors. Here are some better-for-you options for trick-or-treating; it's still candy though, so until someone figures out how to make kale an addictive sweet treat, try to stop at one.
80-calorie truffles
With all-organic ingredients such as raw cane sugar, cocoa butter and coconut oil, the Salted Caramel Truffles from Alter Eco are individually wrapped in festive orange paper that happens to be compostable. The San Francisco-based company uses farmer-conscious, fair-trade chocolate in all its offerings. These truffles are made from Ecuadorian cacao and sprinkled with fleur de sel de Guerande harvested in Brittany, France. Each has about 80 calories.
$7.99 for 10 at Sprouts, Whole Foods and shop.alterecofoods.com
Marshmallow treats
Fancy just a bite of something soft, sweet and pillowy? Smashmallow's Malloween Pack has marshmallows in flavors such as cinnamon churro, mint chocolate chip, strawberries and cream and cookie dough. The treats are made with organic cane sugar, tapioca syrup and natural flavors (colors come from beet juice and spirulina). All ingredients are non-GMO. 20 calories per serving.
$6.99 for 25, at Whole Foods and smashmallow.com
Milk chocolate choices
Fans of milk chocolate might consider these 8-gram squares, at 40 to 45 calories each, from Berkeley-based Tcho. The company sources its cacao from different parts of the world depending on the flavor profile — fruity from Peru, nutty from Ecuador, richly chocolatey from Ghana. The Serious Milk Chocolate assortment includes a choice of Classic, with a taste reminiscent of honey, vanilla and butterscotch, and Cacao, which is richer, darker and fudgier.
$42.99 for 120 squares at tcho.com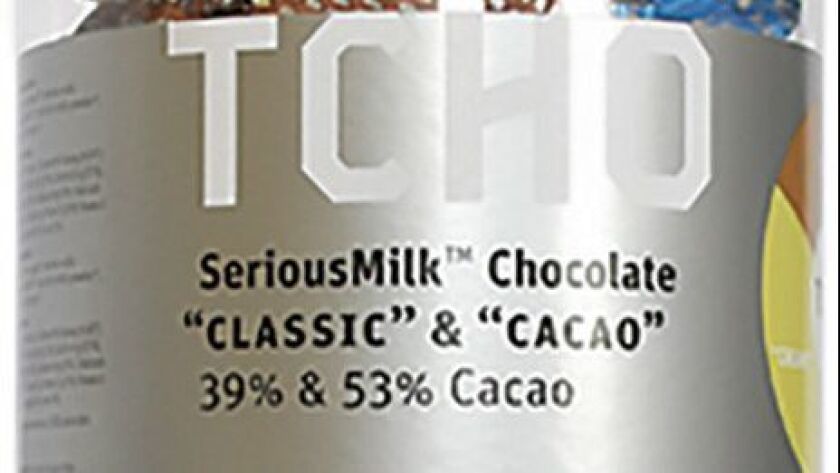 Crunchy on the outside
Tiny "gems" of colored candy with fair-trade milk chocolate at their center are from candy brand Unreal. The Halloween Gem Box has chocolate sweetened with sugar and organic blue agave, and the crunchy exteriors get their color from carrot, red cabbage and hibiscus juice as well as turmeric extract. 50 calories per packet.
$9.99 for 20 packets at Amazon and Whole Foods. getunreal.com
---