Rocker Sheryl Crow on staying cancer free: 'I'm the poster child for early detection'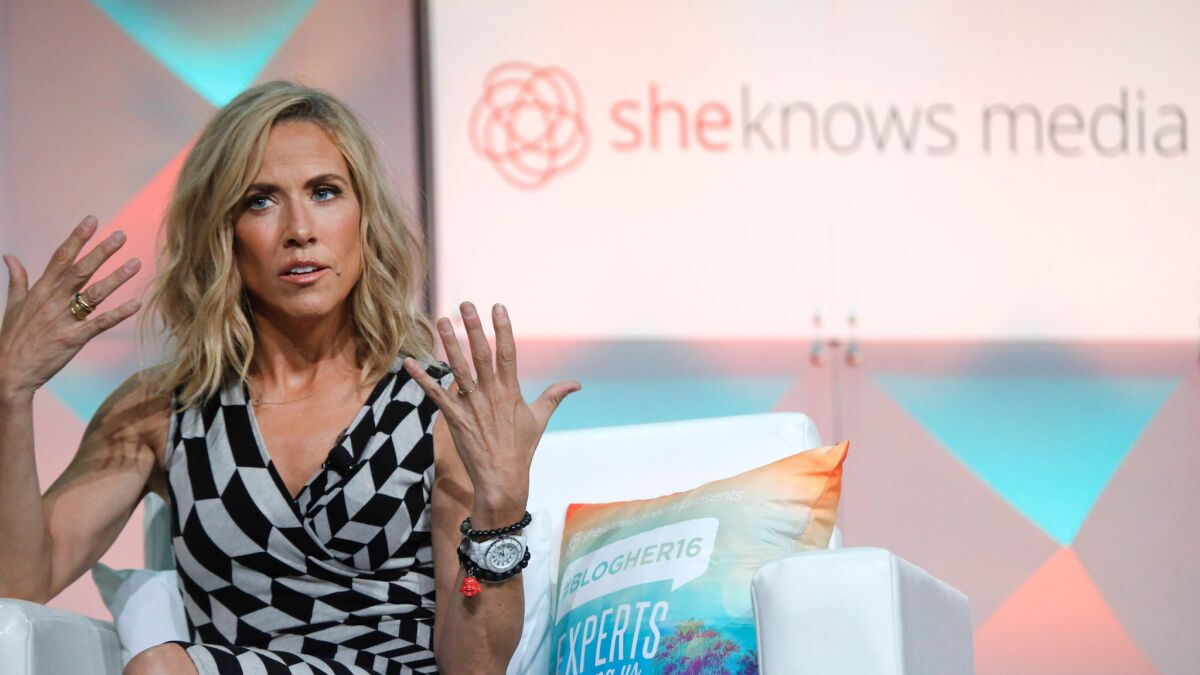 Sheryl Crow: rock 'n' roller, mom, early-detection cancer screening advocate. The last description she couldn't imagine before her own breast cancer diagnosis. Like so many of us, she thought of herself as healthy. Now that she's been cancer-free for a decade, Crow is on a mission to help other women, who often put themselves at the bottom of their to-do list, take care of their health and thrive. Crow is working on a new album with Stevie Nicks, Willie Nelson and others and made time to talk with us about her day-to-day stress relievers, how she gets her kids to eat healthy food and her passion for wellness.
How do you feel about being an inspiration to so many women and how does that inform your day-to-day actions?
I don't think about that aspect of it. I just feel more of an urgency to make sure women who are 40 and above are diligent and proactive in their health. I thought I was the last person who would've been diagnosed with a life-threatening illness. I was really healthy, I ate pretty well, so I'm constantly out on this [campaign] about making sure women are diligent about getting their yearly mammograms because that's the way my cancer was detected and luckily so, at Stage 1.
You've talked about how there's been a lot of progress when it comes to early detection.
Absolutely…. I'm the poster child for early detection and I feel that early detection is really our best weapon. Statistics show that in cancers that were detected early, the five-year survival rate is reaching 100%. That is really, really a positive statistic when you consider that a little over 25 to 30 years ago we weren't even doing lumpectomies, we were basically relying on mastectomies and chemo, and now the treatments are more targeted…. I'm working with Hologic, [which] has made the Genius 3D Mammogram and it's really quite amazing how far technology has come…. That particular 3-D technology can detect cancer earlier than a regular, conventional mammogram and it can also reduce false positives sometimes seen in dense breasts.
How did you change your food and environment after your diagnosis? You moved to a farm in Tennessee afterward, yes?
I think my wellness has been much more impacted by not only my attitude and outlook but maintaining as much peace as possible through meditation, through exercise — my priorities definitely shifted after I went through treatment. I kind of redefined my life. You know, buying a farm was something I had always dreamed of and I was seeking a peaceful environment. I think if you're talking about wellness there's two ways to look at it: arming yourself with as much knowledge as possible about your body and also fortifying your ability to navigate stress…. There's so much we don't know about cancer, but there's a lot we're learning about keeping our bodies healthy and a lot of it is what we put into our bodies, a lot of it is environmental and a lot of it is about the level of stress we navigate.
How do you get your kids to eat healthy too?
It's a real challenge…. I've never met a kid who didn't relish the bright orange, packaged mac & cheese over homemade mac & cheese. But I am a huge proponent of bribery … you've got to do the best you can. I try to make sure my kids are eating mostly healthy to counter the junk they eat.
READ ON!
Giuliana Rancic moves past being "just someone with breast cancer
Why midnight snacking is the worst
7 reasons why you can't lose the weight
Actress Sofia Vergara's secret? Lifting weights