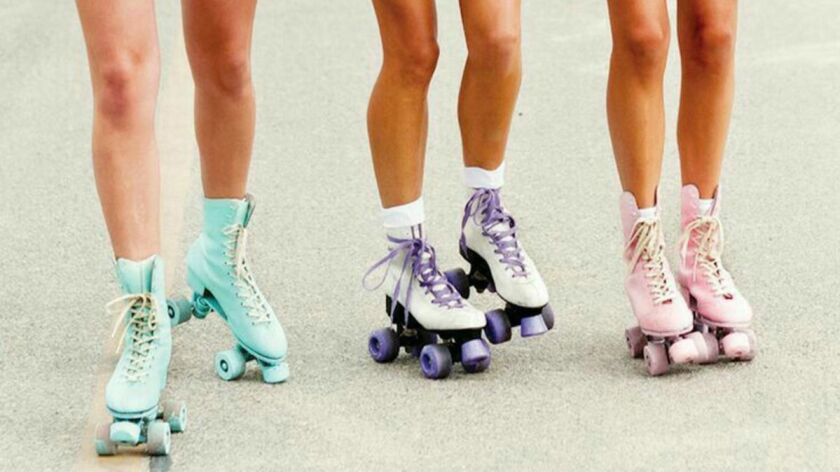 Swimming in El Segundo, spinning in Manhattan Beach, roller-skating in Valencia … and a newly opened spot in Venice for when you've worked out enough. Here are a few ideas for feeling good:
The latest addition to the newly opened El Segundo Aquatics Center are classes dedicated to making swimming a more effective type of exercise.
"People swim up and down for 20 minutes and think that's a workout, but it doesn't achieve as much as it could," said Gerry Rodrigues, founder of Tower 26, a company that specializes in preparing people for triathlons and is running the swim classes at the new facility. "With running, you have various terrains that promote health and well-being. We want to do the equivalent of that with swimming."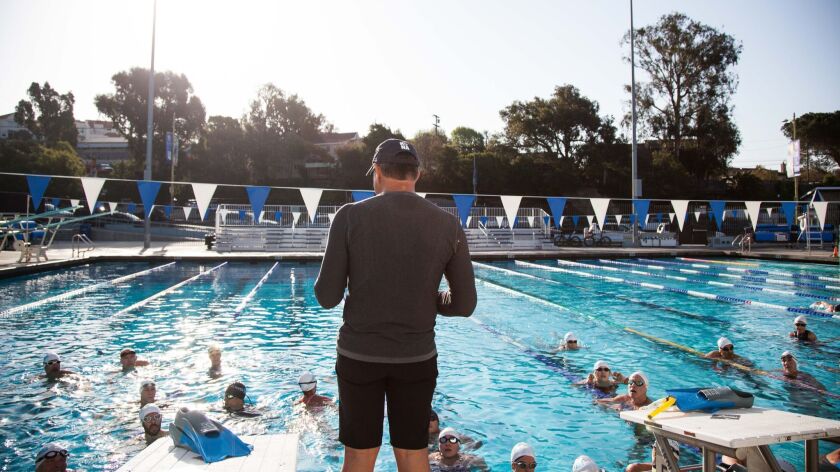 The classes, which are 60 or 90 minutes long, are for various levels, although Rodrigues says that basic swimming ability is a necessity. Using predominantly freestyle strokes, the sessions will incorporate a progressive warm-up with a focus on interval training.
"The idea is to yield an improved performance in the water," Rodrigues said. "People will become fitter and faster."
The facility, which opened in January this year, has an Olympic-size, 10-lane pool and a four-lane pool. The center is open to the public for lessons and fitness classes.
Info: Tower 26 classes start at $235 for 13 sessions, El Segundo Aquatics Center, 2240 E. Grand Ave. tower26.com
::
Now in its seventh year, the upcoming Tour de Pier puts the high energy of an indoor cycling class outdoors, lining up 400 stationary bikes overlooking the ocean at Manhattan Beach for registrants to ride for a good cause.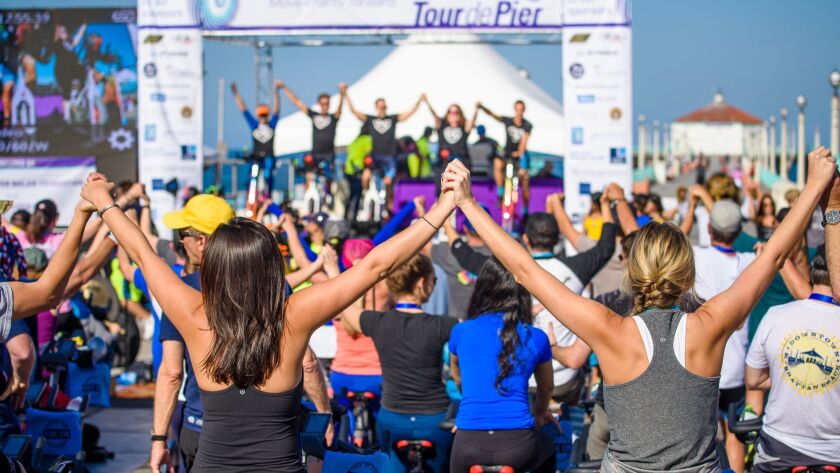 "It's meant to be inspirational time, fun and entertaining," said event co-founder Heath Gregory. "And as long as you can stand on the bike, it's for everyone."
The cycling component of the event is split into five hourlong sessions, each led by a different spin instructor. Registrants can ideally sign up as a five-person team and take turns on the bike — or die-hard spinners can do all five hours. A health expo will feature 60 wellness and nutrition brands as well as kids' activities and live music. Money raised goes to three cancer charities. Gregory said that since the event's inception, some $5.6 million has been raised.
Info: 8:30 a.m. to 1:30 p.m. May 19. Manhattan Beach Pier and Strand, 2 Manhattan Beach Blvd. $750 per bike for five hours. tourdepier.com
::
A pop-up outdoor skating rink will start in Valencia in May before moving to Woodland Hills and Culver City over the summer.
"The thing with roller skating is that people don't even realize how much they've worked out going around the rink that many times," said Ann Potenza, producer and founder of the Pop Sk8 events. "They can be outdoors enjoying the sun, or skating under the stars, sweating to good music."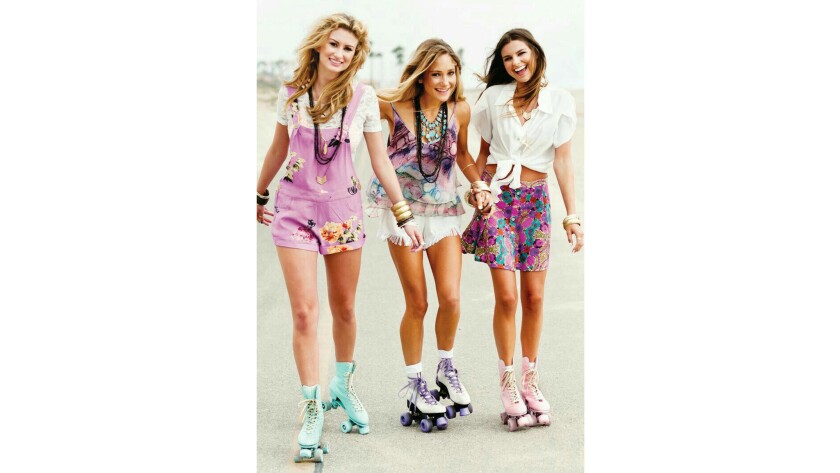 The rink will use a tile floor specifically for outdoor skating, laid across a parking lot to avoid bumps or gaps. Potenza said she is also in talks with fitness trainers to offer classes such as roller-skating yoga, for which the skates act like ankle weights.
Info: $15 for an all-day pass, including rental of quad skates. Starts May 4 at Westfield Valencia Town Center, 24201 W. Valencia Blvd. popsk8.live
::
Dosist, the Los Angeles-based brand that sells precisely dosed pens of cannabis fused with other herbs and plants, opened a standalone store in Venice on April 10. The 800-square-foot space, done floor-to-ceiling in white, is for people who want to explore cannabis usage for certain ailments, said Chief Executive Gunner Winston, adding: "It's not for people who are focused on recreation and intoxication."
Winston said he believe cannabis can help anxiety, pain and sleep issues, "but it hasn't been provided in a way to reach people who are productive adults."
The store, which is open only to those 21 and older, sells several pens with names like Sleep, Bliss and Relief. The pens are said to have different functions depending on the ratio of CBD and THC and the botanicals included: Limonene (found in grapefruit, lemon, lime and orange) is said to have anti-fungal properties and beta-caryophyllene, from rosemary and cloves, is said to assist with anti-anxiety. The pens deliver a precise 2.25- milligram dose, to be inhaled.
Info: No consumption on the premises. $40 for a pen with 50 doses, 1423 Abbot Kinney Blvd. dosist.com
---