Want a well-rounded workout regimen? Add tai chi for flexibility -- and serenity
Walk through the shade-dappled woods of Mar Vista Recreation Center in the morning and you'll probably spot tai chi students going through their slow and graceful routines. And if you are thinking about starting tai chi, you definitely won't be alone. Around 2.3 million Americans practice this "moving meditation."
Modern tai chi practitioners are taking part in a tradition that dates back at least to 15th century China. The practice is attributed to a Taoist monk who invented a series of poses that imitated the movements of animals. According to the National Center for Complementary and Integrative Health, this practice is based on the belief that balancing the opposing forces in the body (known as yin and yang) will encourage the flow of chi (energy) through the body to promote health.
"Tai chi moves chi," notes Scott Cole, a professional tai chi instructor, lecturer and author on the subject, calling it "a moving meditation that combines slow full breaths with slow fluid movement."
"There are so many benefits," adds Cole. "One can always practice on his or her own, anytime, anywhere and benefit from improved balance, strength, mobility, flexibility and stress reduction.... There is an undeniable sense of calm, improved circulation, metabolic benefits and more."
This practice is good for the mind as well, notes Dr. Michael Irwin, professor at UCLA's department of psychiatry and biobehavioral sciences. In reference to a 2011 study in which tai chi was credited for helping to reverse depression in elderly patients, he says that "Tai chi, as a mind-body intervention, targeted stress response pathways as well as inflammation which can contribute to depression."
But tai chi is not just for the elderly.
The NCCIH notes that tai chi has proved beneficial for conditions that affect the young and middle-aged as well, including heart disease, fibromyalgia and rheumatoid arthritis.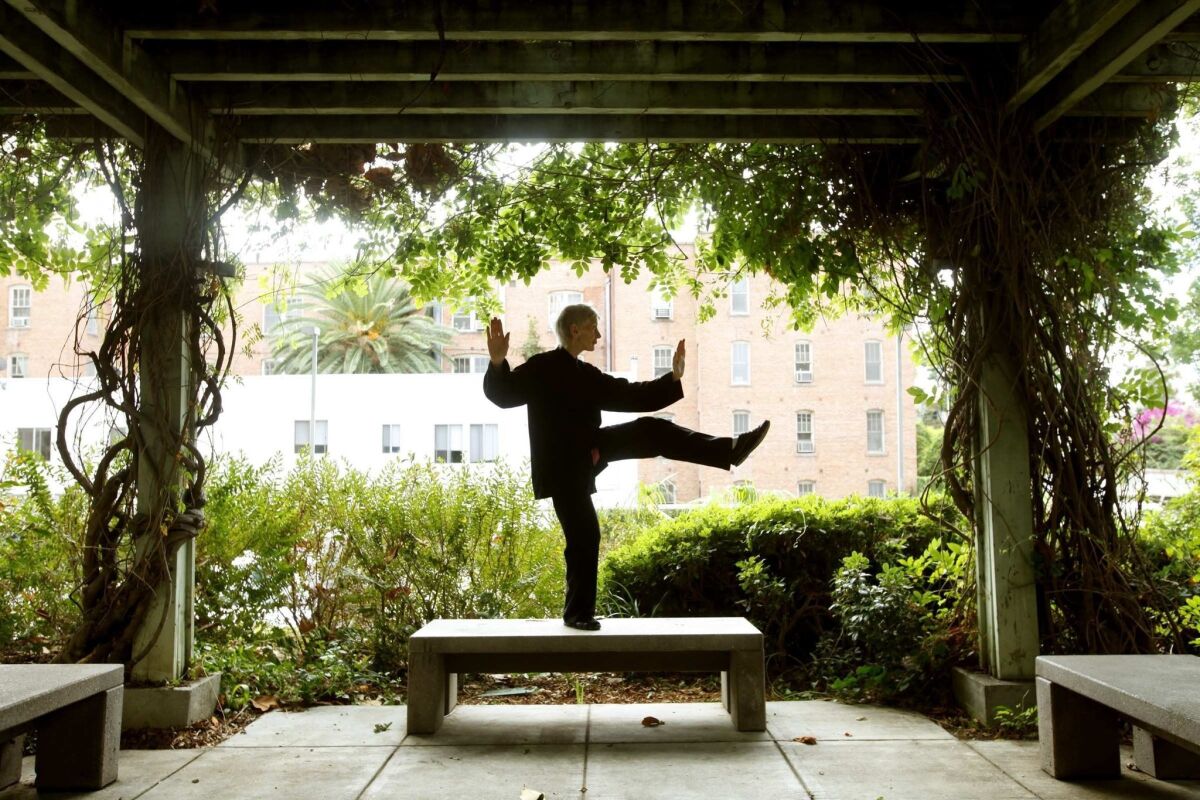 Tai chi is considered a low-risk activity, but it is still a good idea to talk to your doctor before you decide to begin this practice, especially if you are pregnant or have a medical history of joint problems, hernias, chronic back pain, fractures or severe osteoarthritis. Want to find a class near you? Check out the Taoist Tai Chi Society of the USA (www.taoist.org/usa).
---