On display in Hollywood: "Design geek" Michael Boyd's handcrafted modernist furnishings
Plane furniture at Farmshop Restaurant, Marin County, for Commune.
(Mariko Reed)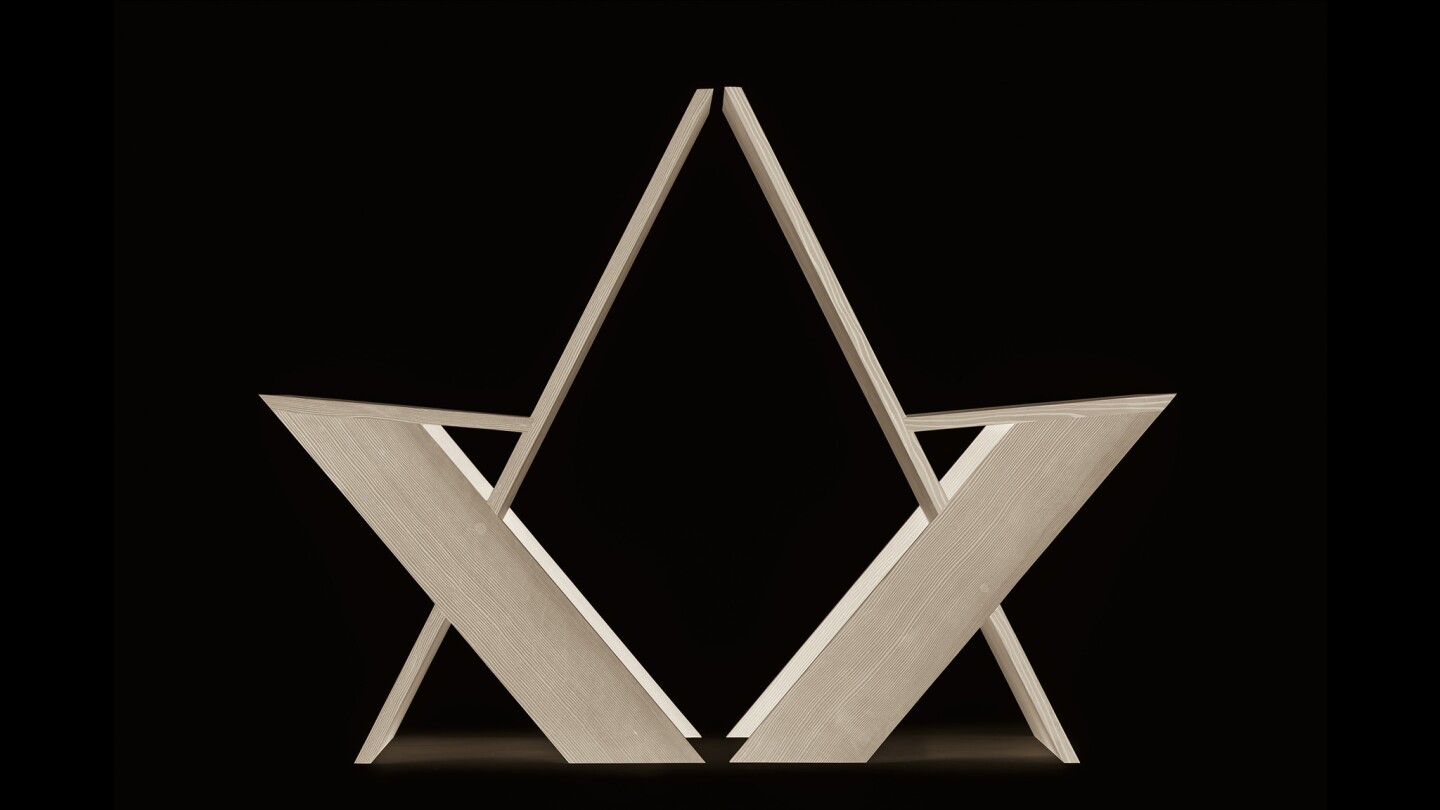 Pair of Doug Fir plank chairs.
(Patrik Argast)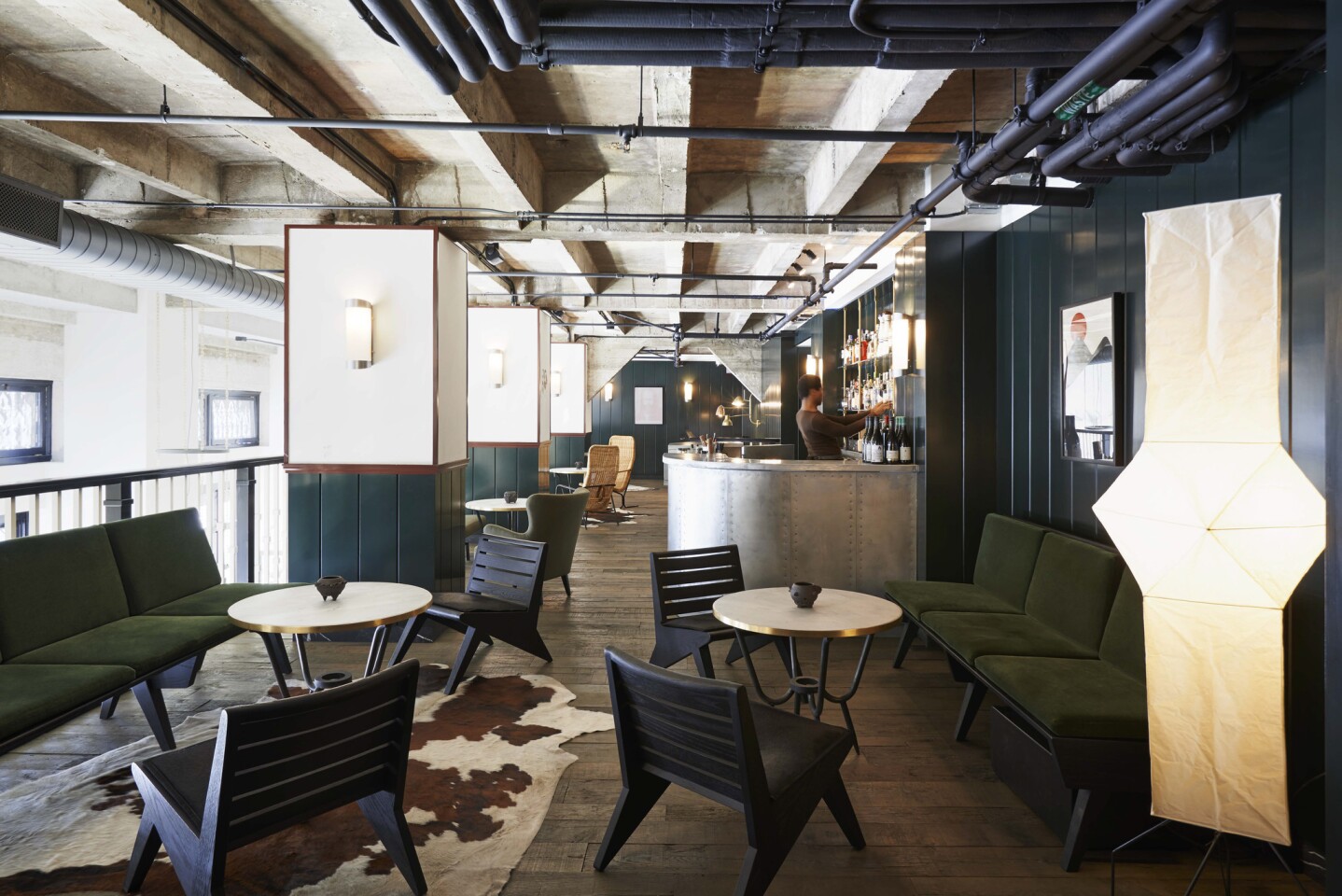 Furniture at Ace Hotel, Los Angeles
(Spencer Lowell)
Michael Boyd designs
(Patrik Argast)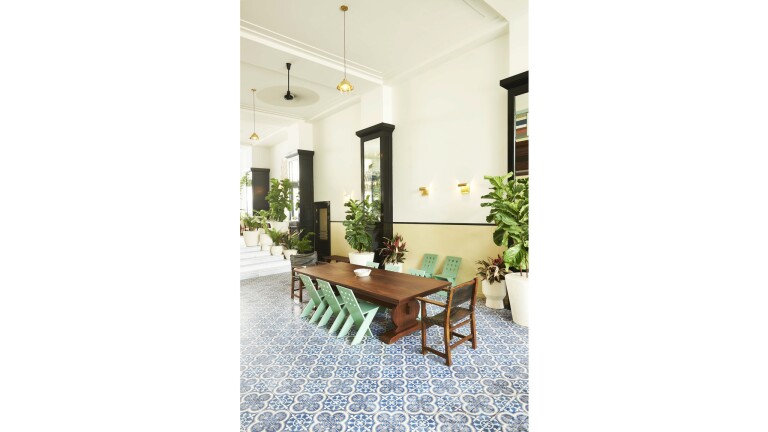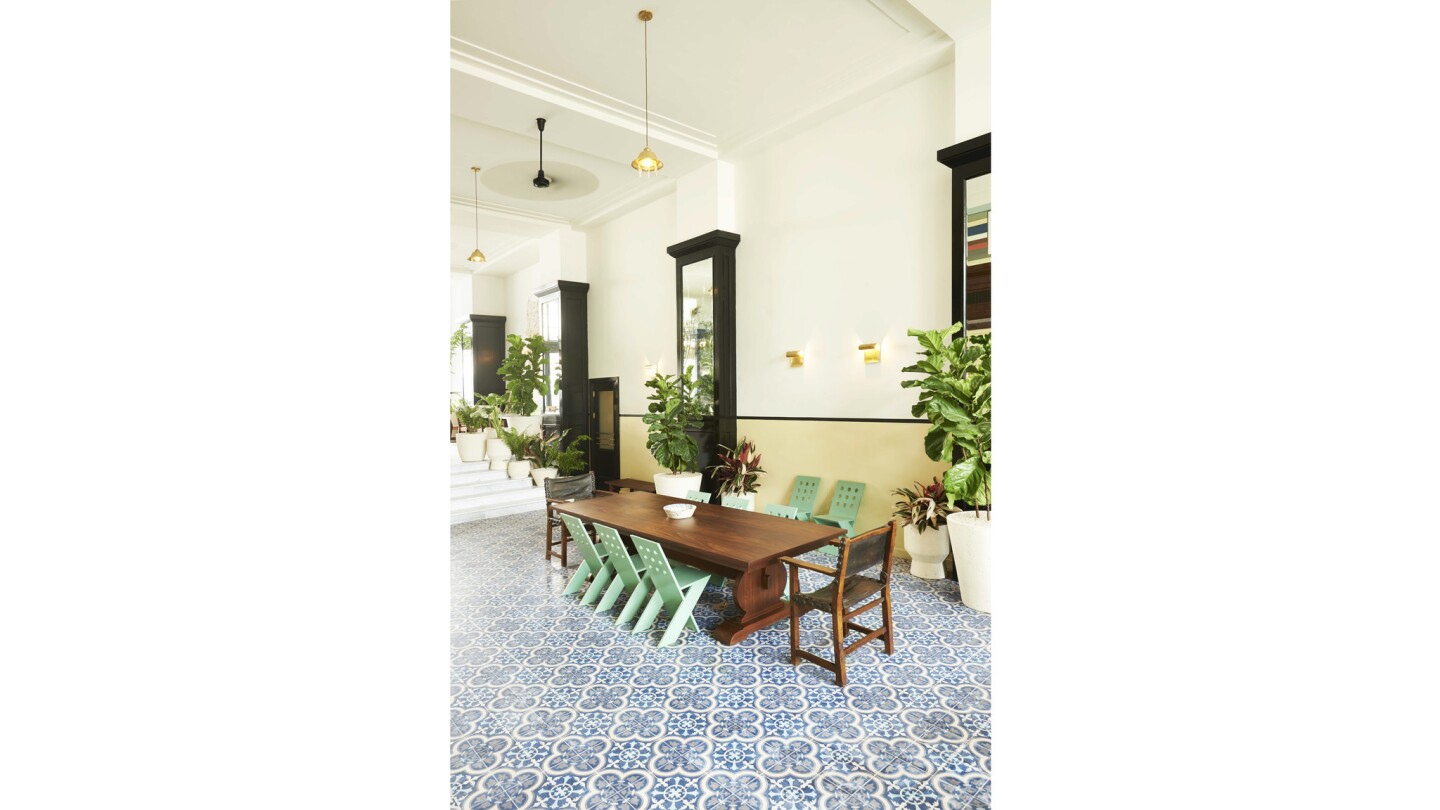 Perforated Plank Chairs at American Trade Hotel, Panama, for Commune.
(Spencer Lowell)
Zebrawood and patinated bronze "Bat" frame and chair on Commune Tile.
(Hans Eckhardt (left), Gregory Zabilski (right))
Milled aluminum and indigo denim mountain chair.
()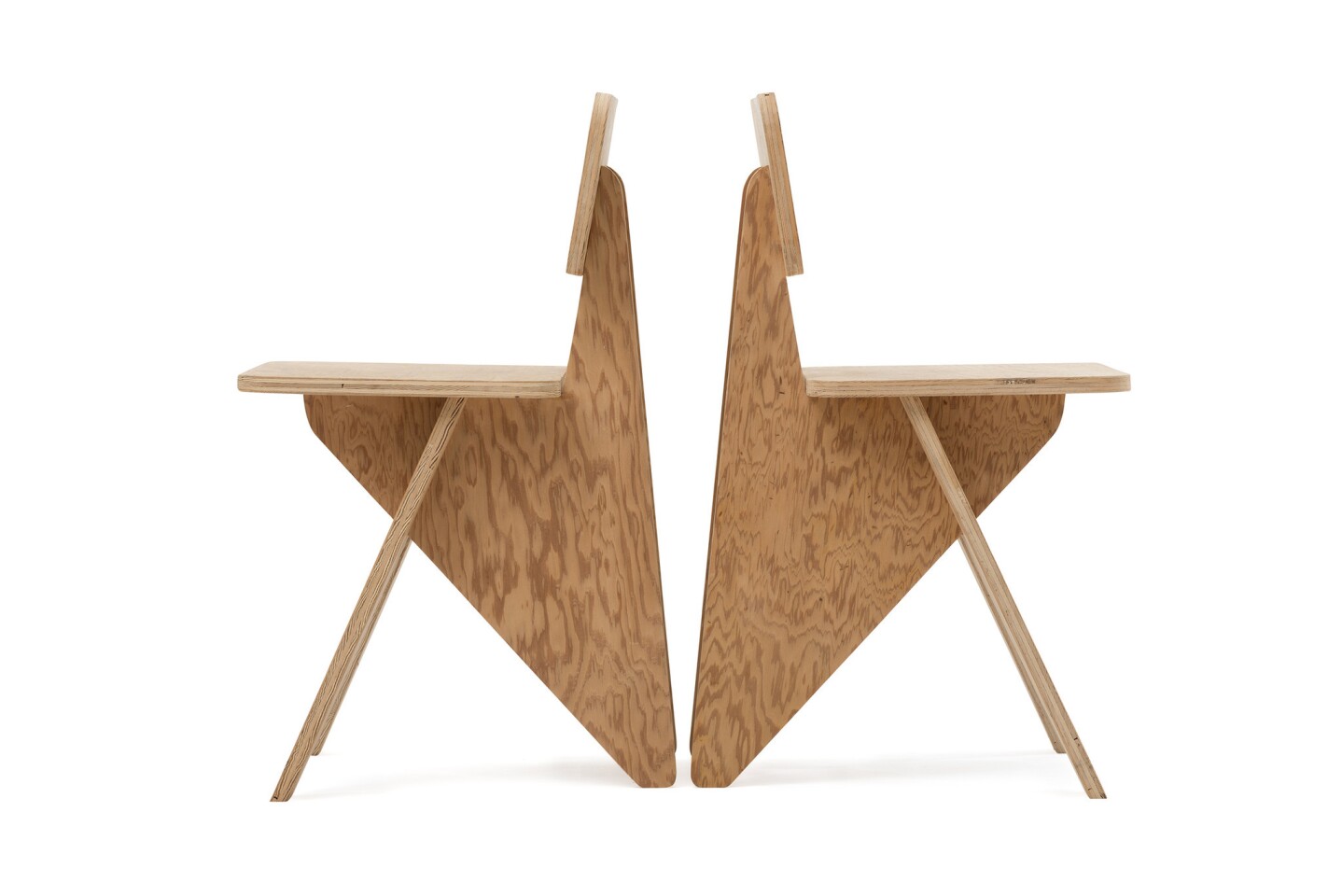 Pair of Doug Fir "Arrowhead" chairs.
(Patrik Argast)
Pair of patinated bronze and jute Rod series flip lounge chairs.
(Patrik Argast)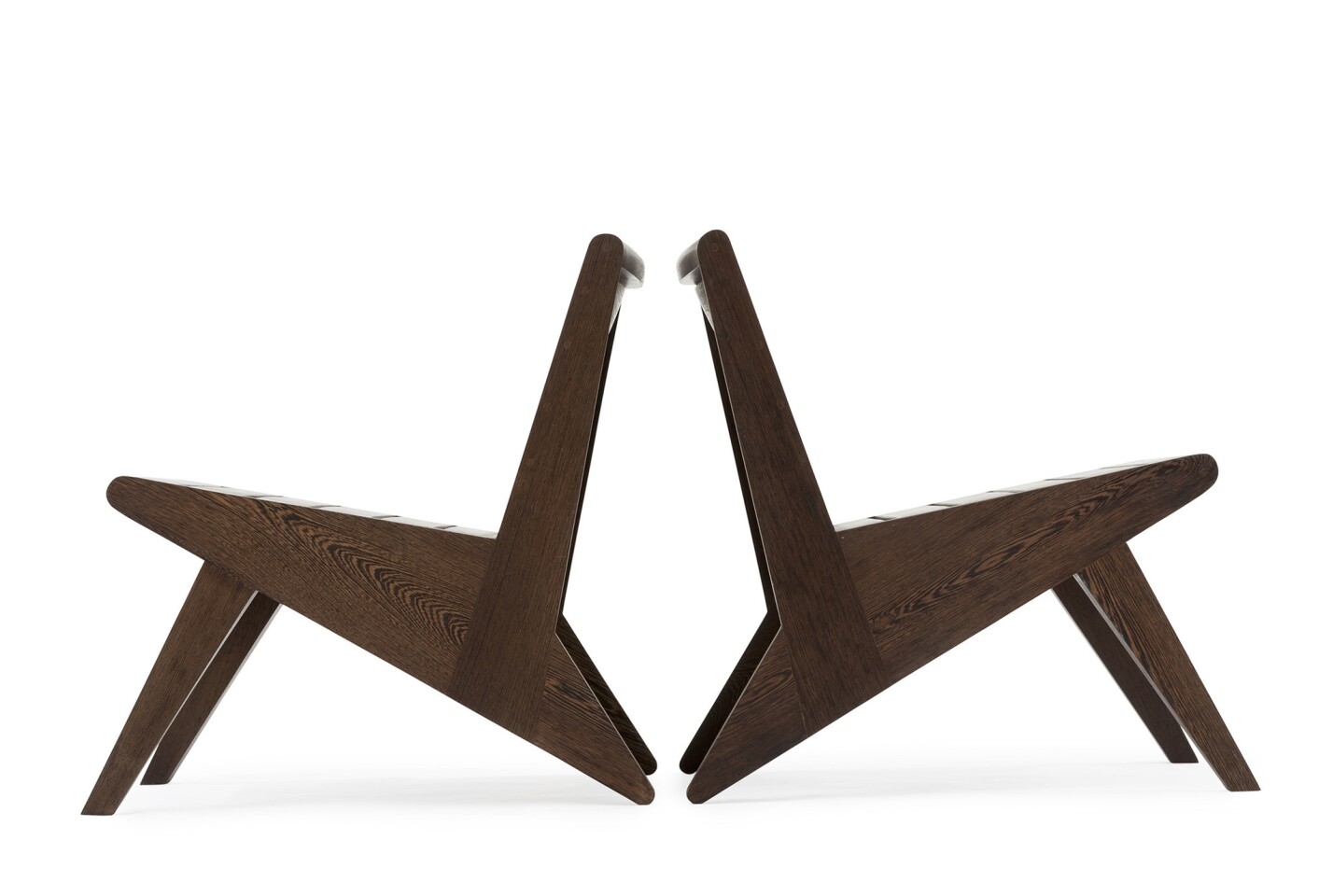 Pair of "Wenge Arrowhead" lounge chair.
(Patrik Argast)
Ebonized oak and mailbag leather paddle chair.
( Hans Eckhardt)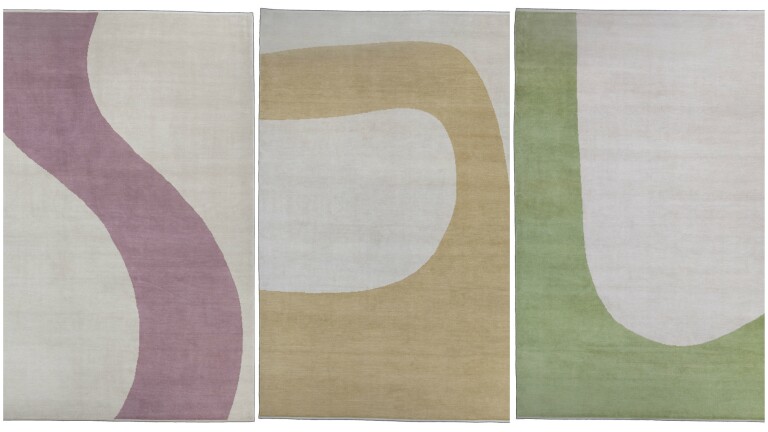 "Burgundy Mist Twist," left, "Banana Drift" and "Seafoam Curve" rugs designed by Michael Boyd for Christopher Farr.
(Randall Harrington)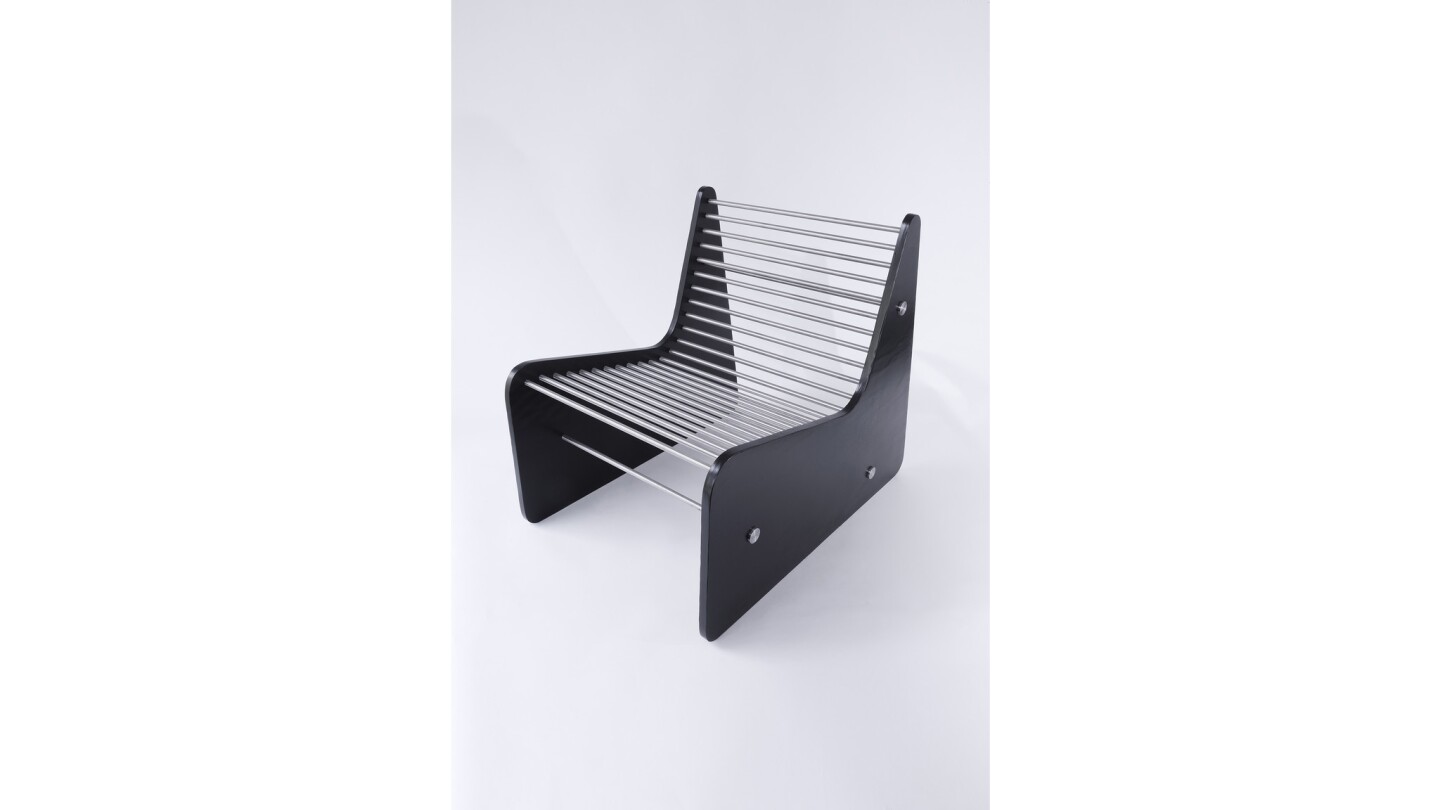 Ebonized oak and aluminum "Little Mountain" chair.
(Hans Eckhardt)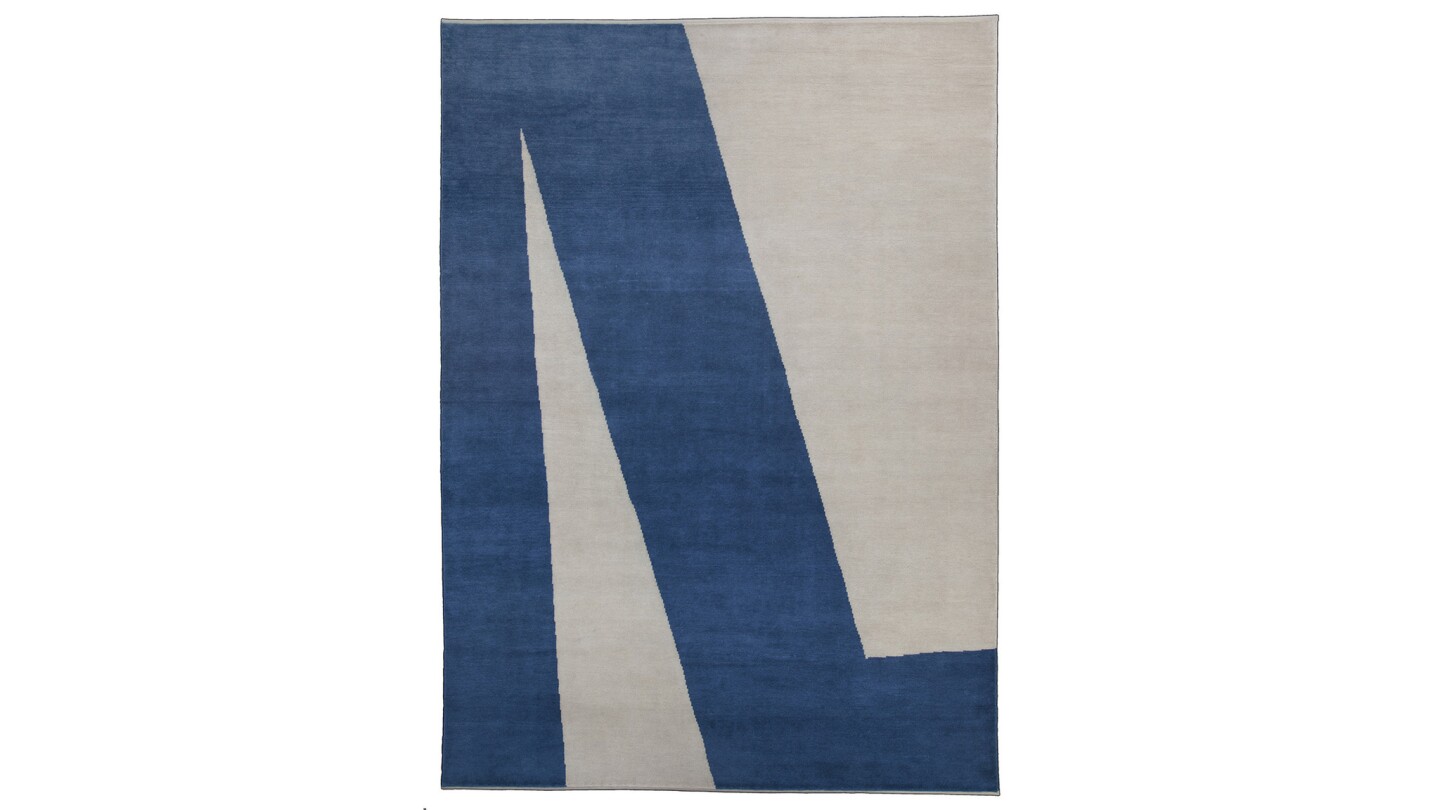 "Sonic Blue Slant," rug designed by Michael Boyd for Christopher Farr.
(Randall Harrington)
Michael Boyd at PLANE furniture Studios in Santa Monica.
( Adrian Gaut)
"Looking. Learning. Thinking. Feeling. Making. Rinse and repeat" is how Michael Boyd describes his creative process. The landscape, furniture and architectural designer is perhaps best known for the restoration of the Oscar Niemeyer Strick House in Santa Monica, but his other projects — and there are many — read like a who's who of modern architecture in Southern California. All those years of experience and collecting, plus an appreciation for design history, are expressed in his latest installment of handcrafted furniture, which went on display Nov. 12 at the JF Chen gallery in Hollywood.
The work— which includes chairs, lamps and candlesticks, offers a view into the mind of an impassioned modernist who describes himself as "a design geek" and "a curious looker."
"I try to synthesize all design culture," Boyd says, "not just the history of design and architecture, but also movies and fashion, and not just Vienna and Paris and Amsterdam as touchstones — but also looking at Japan and Brazil, as well as here in the land of Eames and [Craig] Ellwood."
Boyd has christened his current collection Continuum, a title intended "to convey the continuity and continuation with the past instead of breaking with it, a continuum across time, category and discipline." Rather than perpetuate or alter masterworks from the modern era, he applies "the notion that Modernism can be continued. It is not just a style from a particular period ... but, rather, [it] remains a fluid and flexible model that offers a boundless wellspring of design solutions for all time."
See the most-read stories in Life & Style this hour >>
For lamps and candlesticks, Boyd used redwood that was wire brushed, then soaked in water and steel wool for days to create what he considers a "rich topography to the human touch." The process blackens the wood, giving the grain a map-like appearance. Most of the chairs in the series were made with a variety of dark, richly colored woods such as Wenge from West Africa and Imbuya from Brazil. Another series of chairs and ottomans, constructed with steel and jute (they are indoor-outdoor), have an axonometric, lightweight, floating look. As with all the furniture in the Continuum series, each piece is simple and minimally composed without affecting functionality.
Boyd's Continuum also includes a series of bowls made from Carrara marble, bronze, plaster and painted concrete, plus a collaboration — a number of wool rugs — with luxury rug producer and fellow design devotee Christopher Farr.
Prices range from $900 to $12,000.
Twitter: @latimeshome

Michael Boyd design show info
Continuum by Michael Boyd
Where: JF Chen, 1135 N. Highland Ave., Los Angeles
When: Mondays-Fridays, 10 a.m.-5 p.m.; Saturdays, noon-5 p.m. Ends Jan. 7.
Price: Free
Contact: (323) 463-4603; jfchen.com
ALSO:
The art of Craftsman Weekend in Pasadena
Video: see how this Miracle Mile living room is transformed Apartment Therapy style
Ellen DeGeneres takes us inside her pretty houses in 'Home'
---