Four Hours: A kid-friendly guide to downtown Alhambra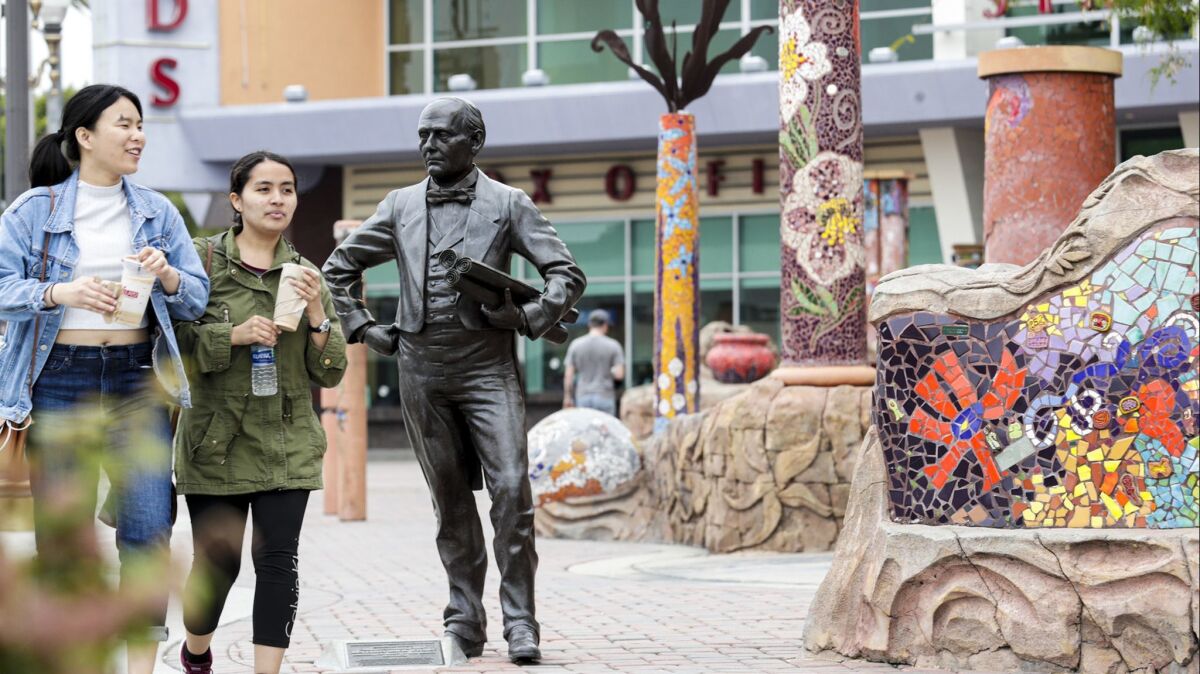 Alhambra brags it's the "gateway to the San Gabriel Valley," home to the Southland's own version of "Crazy Rich Asians." But this bubbling pot of cultures in the suburbs east of DTLA isn't just a playground for wealthy Chinese. Its downtown Main Street is a modern mash-up — a onetime all-American hub whose great-grandfather storefronts with their big old-fashioned display windows peer warily at the encroaching, hip new spaces spawning countercultures. The bakeries make chocolate chip cookies — and matcha red bean rolls. The diners serve coffee — and avocado tacos. It's the perfect place to get deliciously lost for four hours.
2 p.m. Turn back the clock 100 years at an Alhambra landmark, Fosselman's soda fountain at 1824 W. Main St. They've been making ice cream since 1919 and a scoop still costs just $3.25. Try rum raisin, peppermint stick or blue Cookie Monster (my daughter's favorite) — or why not all three in a banana split smothered in marshmallow fluff and chocolate and raspberry syrup? Tempting, but if it's a sunny day, take your scoop and take a short detour north off Main to Alhambra Park, at 500 N. Palm Ave.
2:30-3:15 p.m. Alhambra Park offers tennis courts, basketball hoops, walking paths and a pool, but if you have a 3-year-old, prepare to be dragged to the Dodger-blue playground that the team renovated last year in a nice bit of community service (and free advertising). In summertime, a splash pad dumps buckets of water on screaming kids, and if it's hot enough, hand your keys and phone to a more mature person and go get wet.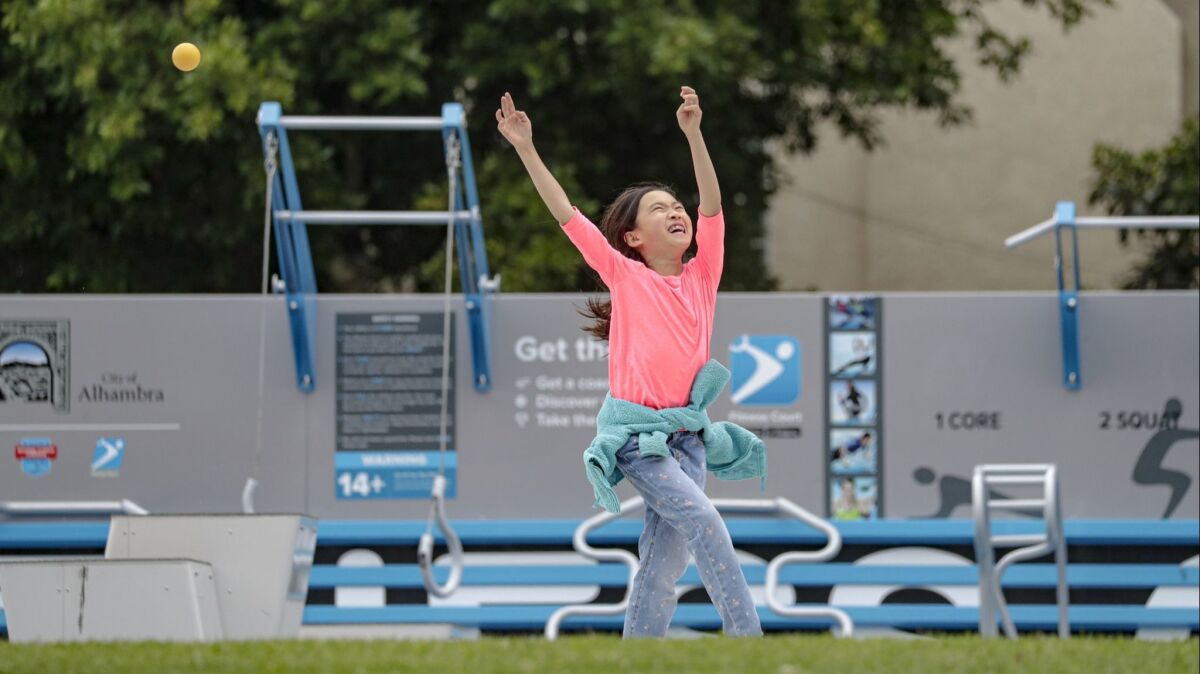 3:15-4:30 p.m. Head back the way you came, passing Fosselman's and continuing east. Main Street at this point might seem like an endless row of car lots. But it won't take too long to pass them — especially if your wife is telling you to keep it moving. All that walking and assisted self-restraint requires fuel, so stop in 85° C at 300 W. Main St., #101, before you continue strolling past the shops and restaurants. The bakery cafe chain, which is big in China, produces impossibly perfect-looking cakes, pastries and rolls. Maybe those schoolgirls at that table are giggling about an impeccable French fruit tart instead of some silly boy. Grab a coffee and some cheap, small bites, like the Hawaiian chicken Taiwanese-style bread ($2.55) or a white chocolate-tinged premium milk bun ($2.05), and push on.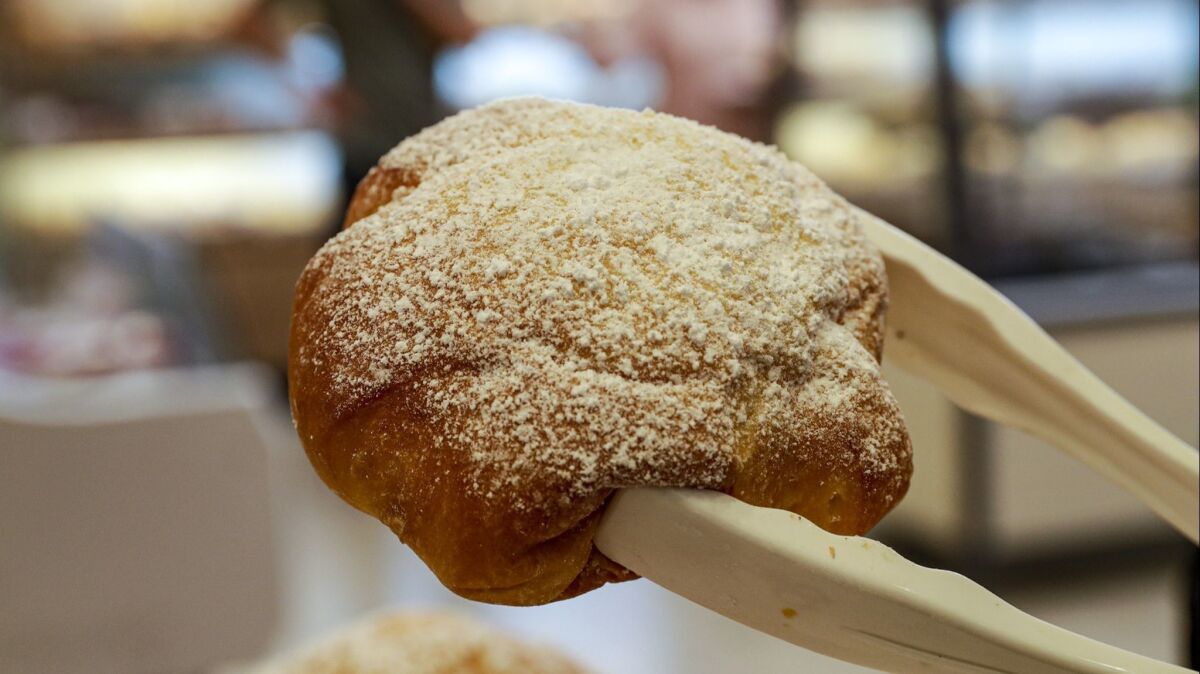 4:30-5:10 p.m. Stroll the shops on Main, which offer everything from Pop!s and Dorbz (ask your kids) to cigars (ask your gramps), and the culture clash can be priceless: A Chinese arts and antiques store with stone dragons at its entrance sits next to Ultrazone, "the ultimate laser adventure." The shopping scene is still developing — especially east of Garfield. Next stop, Renaissance Plaza outside the Edwards Alhambra Renaissance 14 and IMAX at 1 E. Main St., Alhambra.
John Fosselman, who owns Fosselman's Ice Cream Co. with his brother, is a third-generation ice cream maker. He says the Alhambra store's recipes have been inspired by L.A.'s diverse population.
The fountains are toddler height and shoot water in the air at intervals, good for a few splashes. The beautiful mosaics on the stone seating elements tell the story of Alhambra's history, and make for great Instagram snaps. Inside the theater — which in the summer hosts weekly $1 matinees of classic kids movies — there's an arcade where you can burn off more of your child's energy with a game of air hockey or speed-bike video-game racing. When you re-emerge, having worked up an appetite, join the throngs that start to fill Main Street at the dinner hour and flock to the restaurants and coffee shops.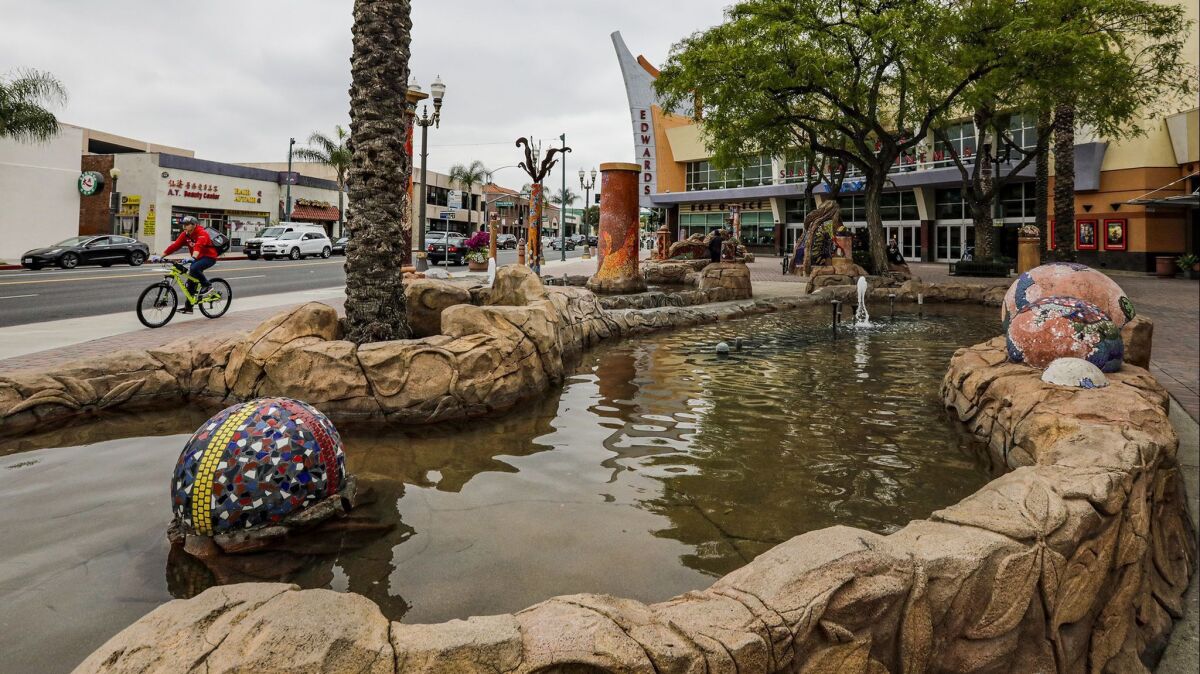 5:15-6 p.m. Alhambra cuisine begins and ends with Chinese food and there's no shortage of guides to local dumpling houses. But my family loves Charlie's Trio, serving Italian-American fare, at 47 W. Main St. The original location in nearby South Pasadena is more of a family restaurant and sports bar, while the one on Main Street is all black decor, leather booths and dim lighting. But my daughter loves the "sketti" there just the same. For the grownups, try the spinach and cheese tortellini ($13) or house-made lasagna ($11). If you're like me and like to save a buck, there's a nice-size weekday happy hour menu from 4 to 7 p.m. with panko-crusted fried mozzarella ($6), individual pizzas ($7) and a kid-size spaghetti and meatball ($6). You'll walk off some of the carbs on the stroll back to your car.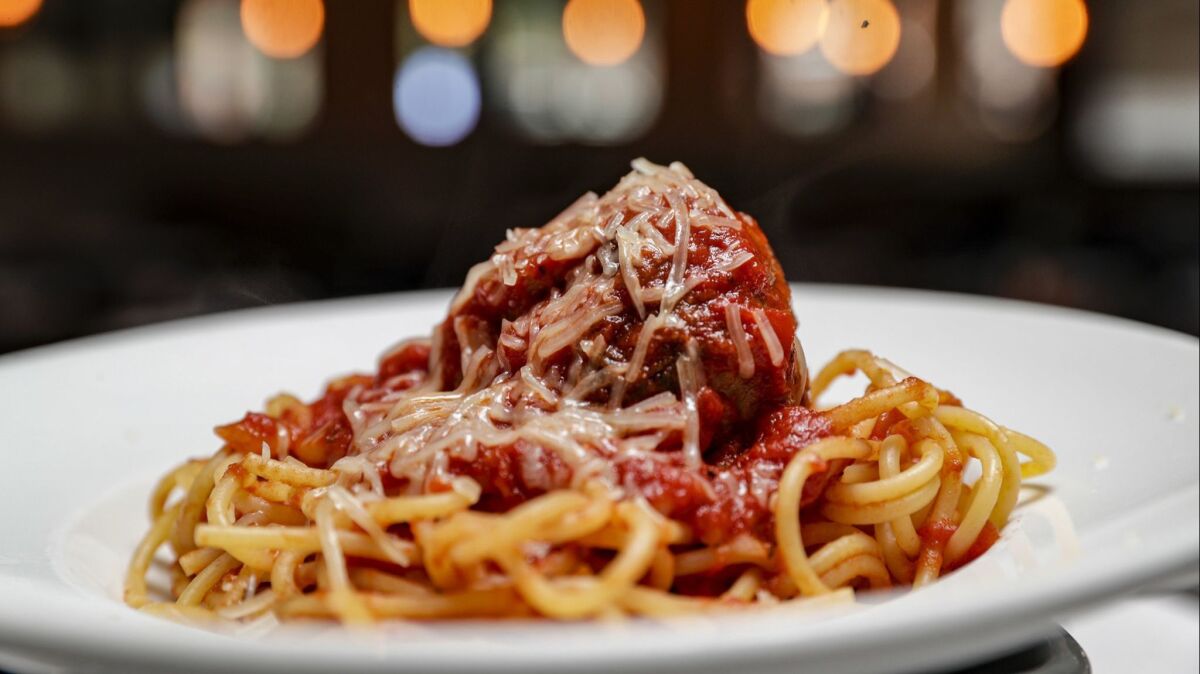 ---
Life is stressful. Our weekly mental wellness newsletter can help.
You may occasionally receive promotional content from the Los Angeles Times.