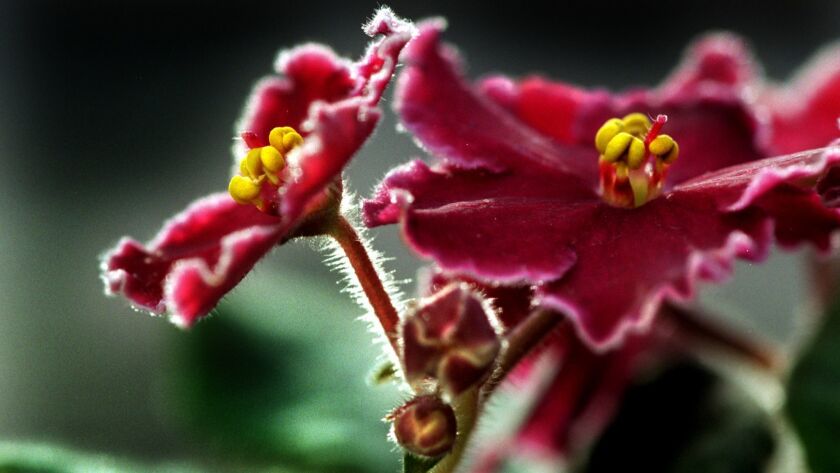 Do you have a plant-related class, garden tour or other event you'd like us to mention? Email me at jeanette.marantos@latimes.com — with at least two weeks' notice, please! — and we may include it later. Here's the latest:
Saturday, Feb. 23
Potting Australian natives
Horticulturist Jo O'Connell, owner of Australian Native Plants nursery, explains how to grow Australian native plants in containers at Potted, 3158 Los Feliz Blvd., in Atwater Village. 11 a.m.; free; O'Connell will be selling plants from her Ojai Valley nursery after the demonstration. pottedstore.com
Saturday, March 2
Cherry Blossom Festival
The South Coast Botanic Garden Cherry Blossom Festival celebrates the national flower of Japan with picnic bento (lunch) boxes and live performances of taiko, ukulele and traditional Japanese dancing. See southcoastbotanicgarden.org for an up-to-date schedule of events. 26300 Crenshaw Blvd., Palos Verdes Peninsula. Free with membership or general admission of $9 ($6 seniors/students).
Spring gardening class
Get ready for spring with a Spring Herb & Vegetable Gardening class with nursery pro Martha Parker at the Woodland Hills Home Depot, 6345 Variel Ave. Topics include veggie selection, soils and fertilizers, watering insert and disease control and container gardening. 1 p.m. The class is free, but please RSVP. (818) 716-9141, Ext. 128.
Saturday, March 9
African Violet show
South Coast African Violet Society Show & Sale, at the South Coast Botanic Garden, 26300 Crenshaw Blvd., Palos Verdes Peninsula. Learn about the care and culture of African violets, such as how to remove a sucker, repot a mature plant and rejuvenate a plant with long neck. The sale includes many varieties of houseplants, including African violets. 10:30 a.m. to 4 p.m. Free with membership or general admission of $9 ($6 seniors/students). southcoastbotanicgarden.org
Sunday, March 10
Succulents in Kenya
Longtime cactus and succulent grower Rob Skillin discusses his trip to Kenya and habitat photos of the East African country's succulents at the South Coast Cactus & Succulent Society meeting in the South Coast Botanic Garden, 26300 Crenshaw Blvd., Palos Verdes, at 1 p.m. Free. southcoastcss.org
Tuesday, March 12
Floral design workshop
Jennifer Lee-Thorp presents a floral design workshop about creating a spring garden on your tabletop and Carol Aronson discusses "Ideas about landscaping, irrigation and LED lighting" at the West Valley Garden Club meeting at Orcutt Ranch Horticulture Park, 23600 Roscoe Blvd., West Hills. Workshop begins at 9:30 a.m., Aaronson talk is at 11, after the club's 10 a.m. business meeting. RSVP by calling (818) 884-6331. westvalleygardenclub.org
---