10 cookbooks for your holiday gift list
One of the best things about having food-minded people on your holiday gift-giving list is that they're easy. Really. Bake them cookies. Take them out to dinner at a new restaurant. Get them a super pretty cookbook. This last one is probably the simplest, because you don't have to turn on the oven or get a reservation — just pit-stop at your favorite independent bookstore, or do some more one-click shopping. Here are 10 new cookbooks that you would do well to gift-wrap this year.
Grandfather's lessons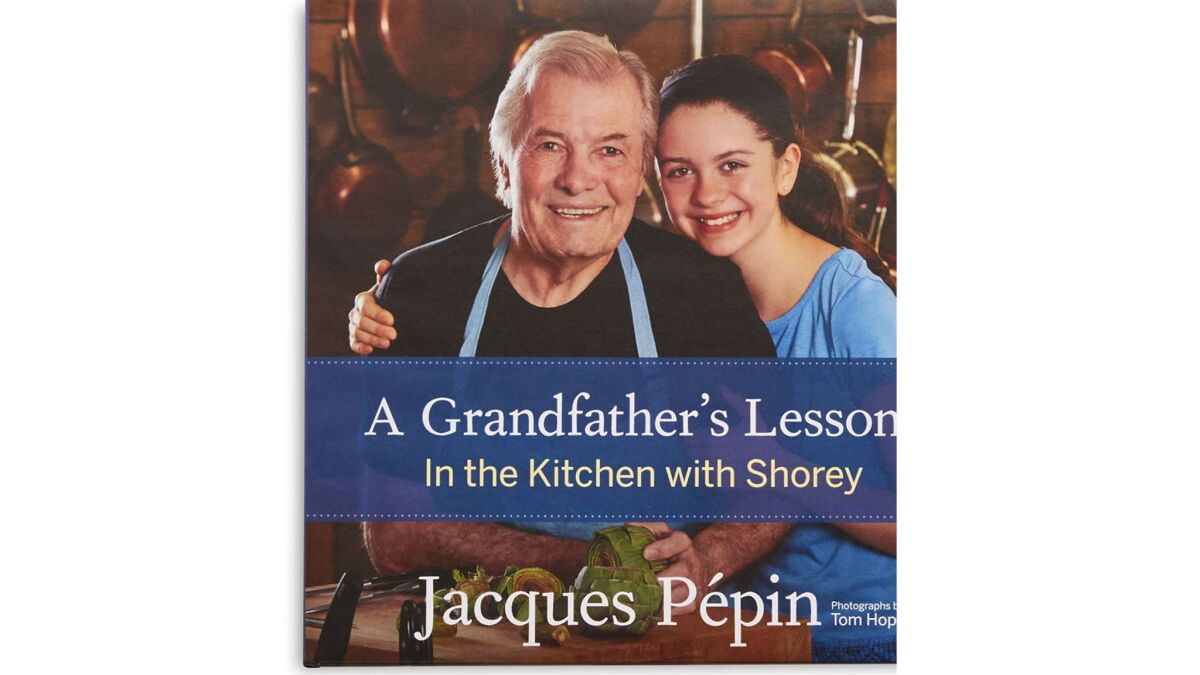 Your cooking friends likely already have one or a dozen of Pepin's cookbooks — if not, maybe buy and wrap "La Technique" and "The Apprentice" — so adding to the oeuvre is always a good idea. The now 81-year-old French chef, author and teacher is a living legend and a highly productive one at that. If your friend has kids interested in cooking, this is an even better idea, because Pepin's latest book is for his 13-year-old granddaughter Shorey. It is an utterly charming book, both a tutorial and a kind of family album.
MasterChef Jr
If you have kids on your holiday list, take a break from giving them multi-colored bowls and cheery aprons and instead present them with a super useful cookbook from the folks who made the TV show "MasterChef." The book assembles recipes cooked on the show from the young contestants, dishes that are not only fun but aspirational: Season 5 contestant Jasmine, for example, made vadouvan-spiced monkfish with pancetta lentils. The introduction from Milk Bar's Christina Tosi is a pretty fun read too.
Vegetarian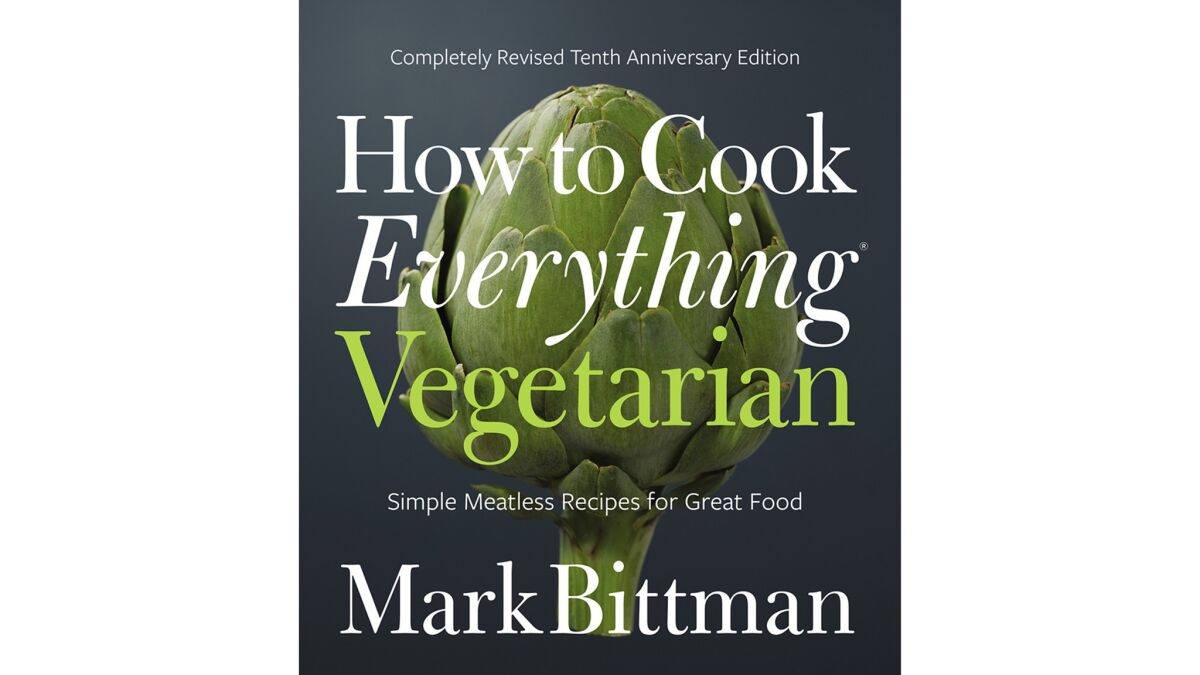 For the vegetarians on your list — or the farmers market junkies — the former longtime New York Times columnist has completely revised this 10th-anniversary edition of his vegetarian opus. Bittman's cookbooks are enormously fun to cook from but also just to read: They're a happy combination of pragmatism and irreverence. Before you wrap this, maybe dog-ear a few of the new recipes — smoky eggplant and zucchini soup, bitter greens with maple-onion dressing — for when you pointedly drop by for dinner after the holidays.
New England Roots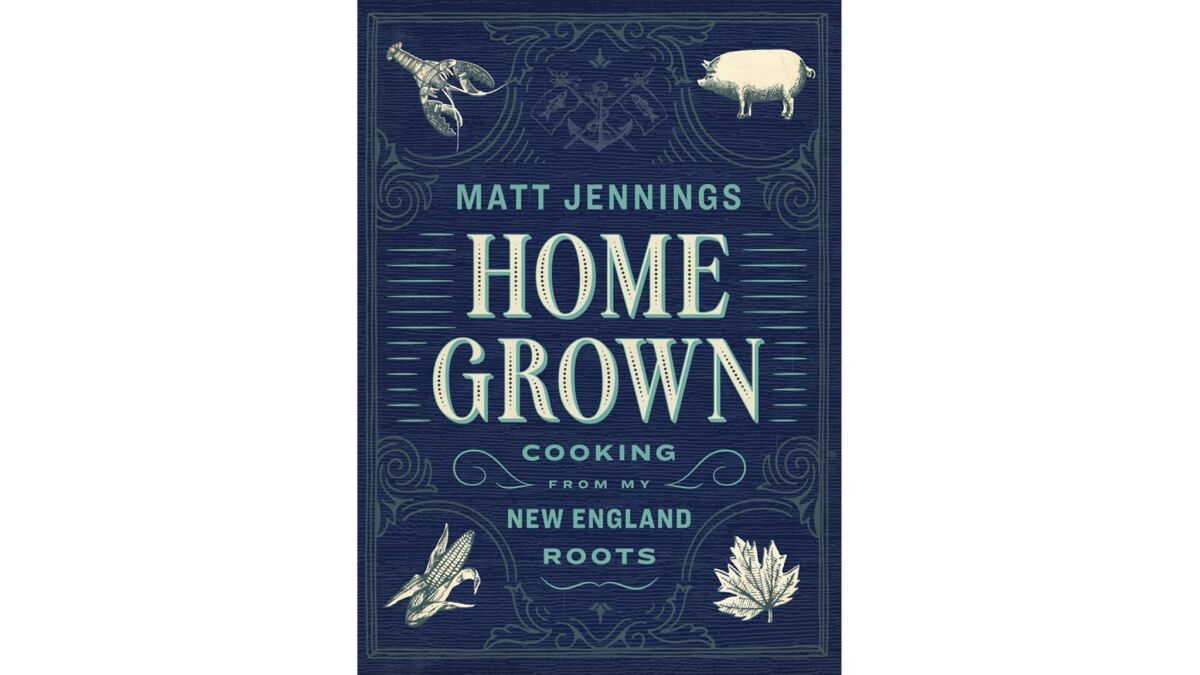 This first cookbook by Jennings, a four-time James Beard Award nominee who is chef of Boston's acclaimed Townsman restaurant, is an ode to his native New England. The more than 120 recipes include the expected classics such as lobster rolls, clam chowder and roasted oysters but also more inventive dishes that celebrate the ingredients Jennings grew up with — mussels with red curry and lemongrass, coffee frappe with maple whip and toffee crumble. It's a fun read, a chatty book that demonstrates serious regional love.
Cooking from the heart, with guts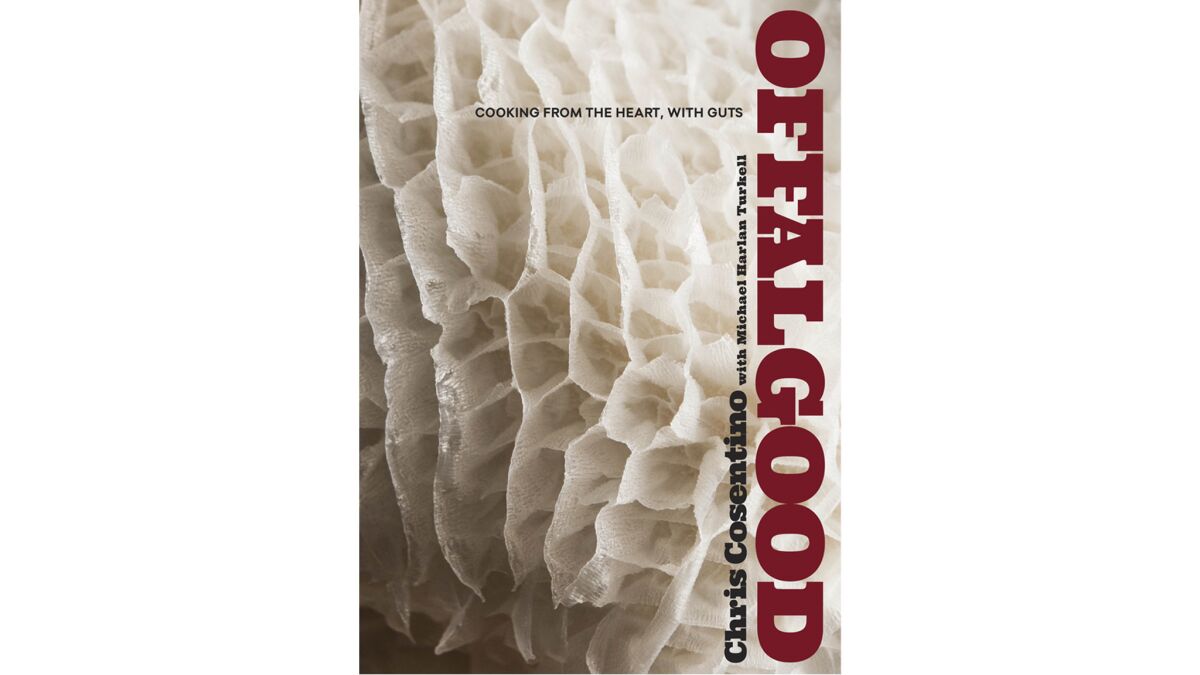 Offal, the organs and other often unheralded bits of animals, have been going through a renaissance in recent years, though they've long been championed by chefs. Cosentino, chef-owner of the San Francisco restaurant Cockscomb and "Top Chef Masters" winner, has written a whole cookbook (his first) in praise of them. It's an engaging, cheery book, with inventive recipes (lamb liver bottarga with mache, radish and sheep's milk butter on toast) and lots of information on how to source and use all these variety of meats. A great book for the dedicated carnivores on your list.
Slow cooker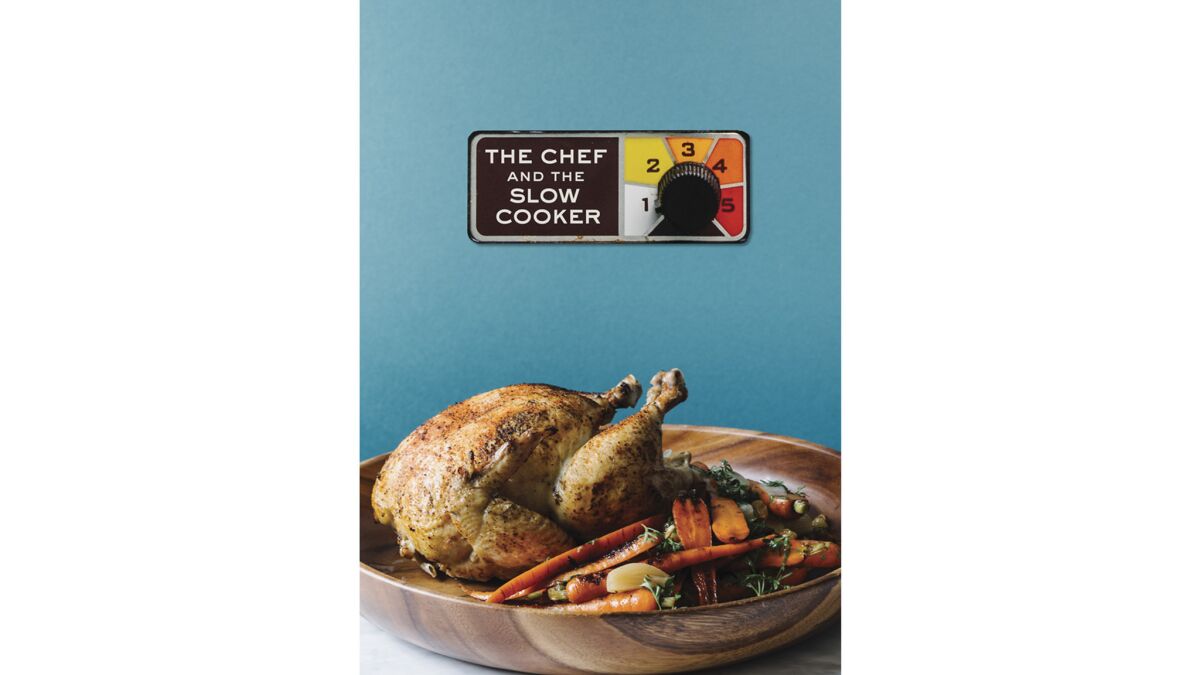 If you grew up with your mother's slow cooker meals or are one of the many who have lately rediscovered the old school gadget, this cookbook should be on your counter. (If it's a gift, maybe wrap it with an actual slow cooker.) The James Beard Award-winning Georgia chef outlines why he loves his cooker, then catalogs 100 recipes for it, from slow cooker chicken stock to milk-braised pork shoulder with fennel, pecans and figs. Along the way Acheson provides a lot of super helpful information (how to butcher a chicken) and ancillary recipes (tomatillo salsa verde) as well as fun, casual prose ("I like to think that the slow cooker was invented by a Southern home cook").
Street food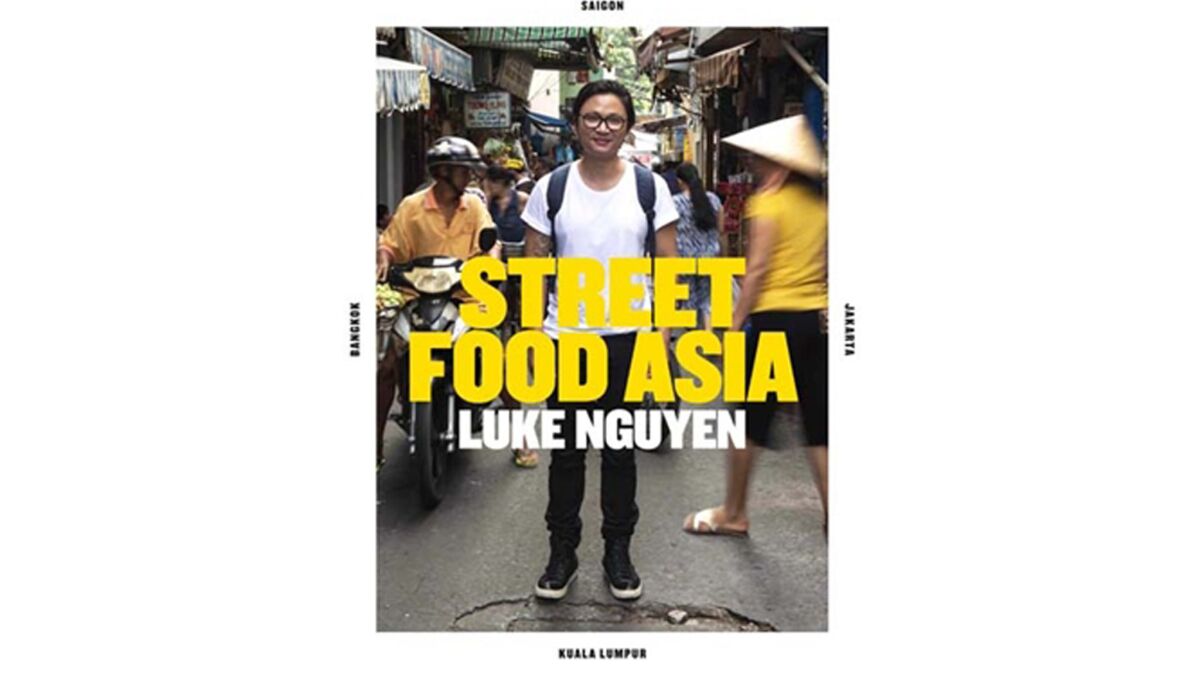 This is the companion cookbook to the noted Australian chef's recent television show, a big, photo-filled book that will look as good on a coffeetable as it will on a kitchen counter. Nguyen checks out the street food of four countries — Vietnam, Indonesia, Malaysia and Thailand — and gives both recipes and anecdotes in the process. From offal congee in Saigon to three-cup chicken in Kuala Lumpur to lobster tom yum in Bangkok, there are deeply crave-able dishes among these pages, along with a pretty great photographic display of the vendors, dishes and streets.
Russian cooking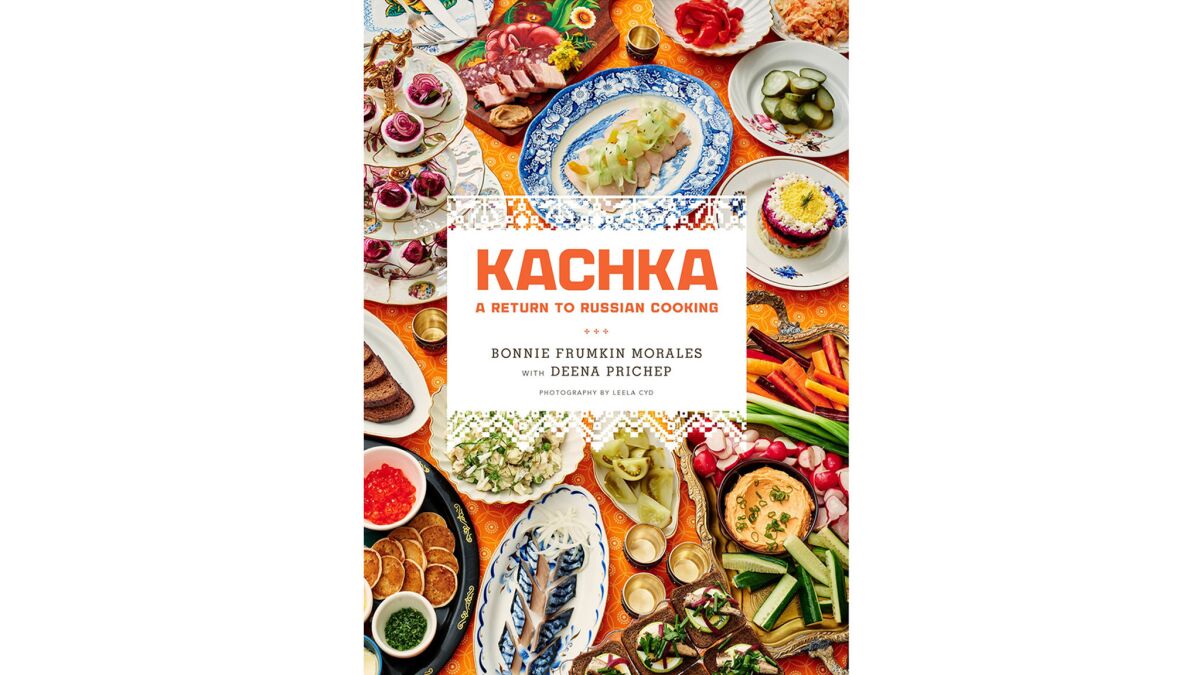 The novelist Gary Shteyngart describes this first cookbook by chef Frumkin Morales of the Portland, Ore., restaurant Kachka as "Portlandia meets my late grandmother." It is both high praise and a fitting tagline for the book, a collection of recipes and funny stories about her family of Soviet Jewish emigres. The dishes are traditional and modern, sourced from family and restaurant, and influenced not only by the chef's family history but by the vibrant Northwestern city where she now lives and cooks. Along with the food, there are lots of vodka recipes, plus super fun sidebars, such as a guide to the Russian market, a chart on how to cook dumplings, and an explanation on what's inside Russian candies.
Modernist bread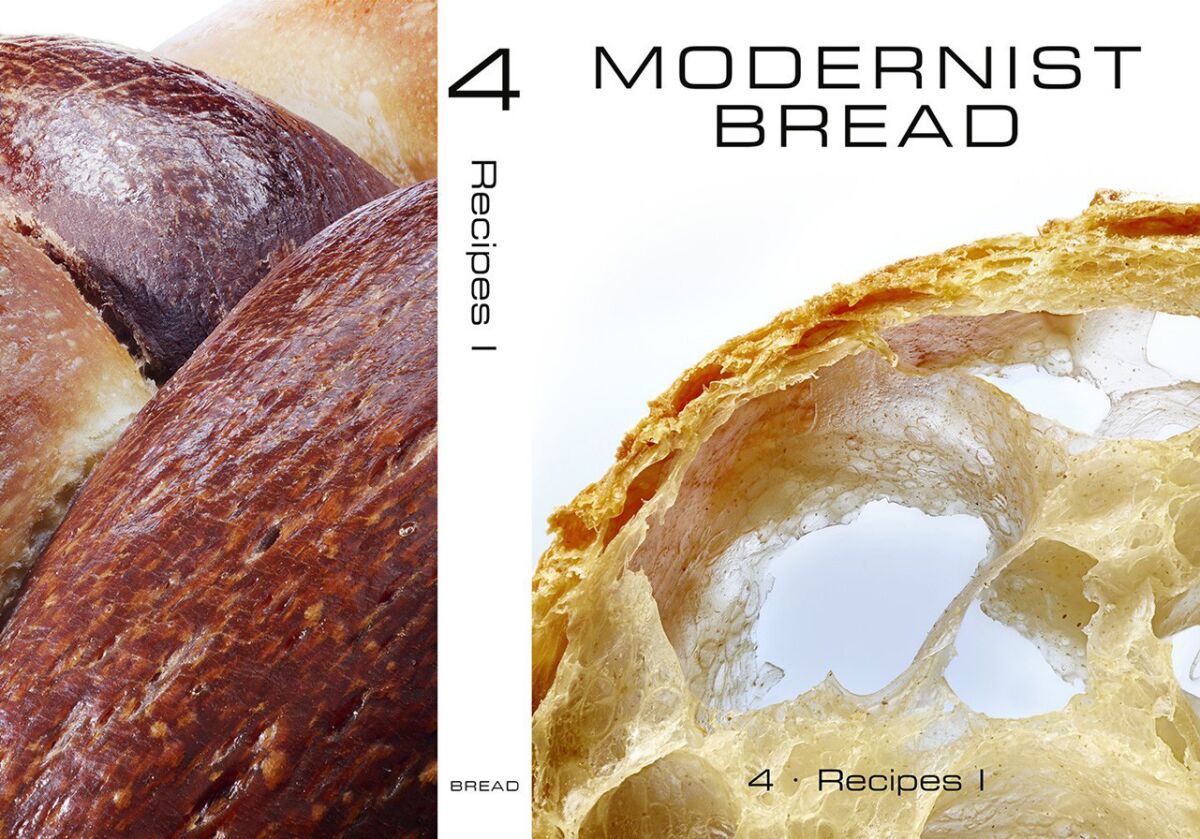 If you're looking for a gift for the bread baker in your life that's midway between, say, a sack of Rouge de Bordeaux flour and an Alan Scott oven, you might try the new five-volume set from Myhrvold, baker Migoya and the team who produced the groundbreaking 2011 publication, "Modernist Cuisine." The new book comes in the form of five volumes and a kitchen manual, which together have 1,200 recipes, 3,000 photographs, 2,600 pages and, according to the book's press materials, 1 million words. Hence the hefty price tag. There's a lot here: chapters on leavening, grains and the physics of food and water; recommended gadgets; and the cool cutaway photographs that made Myhrvold's other books so much fun to read.
Golden bread
Bottura, the chef who runs Osteria Francescana in Modena, Italy, considered one of the best restaurants in the world, has come out with his second book, this time focusing on food waste. It's a subject that Bottura has championed a lot lately through his organization Food for Soul, a series of soup kitchens, and a film. The new book documents the first six months of Bottura's original soup kitchen, Refettorio Ambrosiano, and gives recipes for the series of meals that 45 visiting chefs — including Rene Redzepi, Mario Batali and Alain Ducasse — made for the kitchen, often using ingredients that would ordinarily go to waste.
---