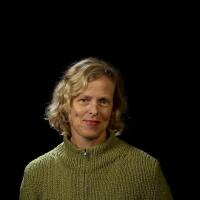 Amy Scattergood is the former editor of the Los Angeles Times Food section and a former member of the Food reporting team. She has degrees from Yale Divinity School, the Iowa Writers Workshop and the Cordon Bleu and has written a book of poetry and co-written a whole grain cookbook.
Latest From This Author
Dried limes, which have long been a staple of Persian cooking, impart to these tender, juicy chicken kebabs a special, distinctive tangy and earthy flavor.

For many, being allowed to again eat in public is a welcome small step away from where we are right now.

Jon & Vinny Catering will use money from Amazon Studios to help charities feed Los Angeles.

Amid new state and county guidelines, restaurant owners have little idea when dine-in services will resume.

Online pastry classes, baking tips, photography and videos feed us as much as our quarantine baking.

Revolutionario North African Tacos has become a food bank feeding Asian American and African American seniors and L.A.'s skid row.

Now that sourdough baking has become a shutdown trend, here are some suggestions for what to do with extra starter.

A list of currently available produce from local farmers.

High Road Kitchens funds restaurants to provide low-cost food and re-employ staff.

French baker Apollonia Poilâne's latest cookbook, "Poilâne," teaches techniques and gives recipes for what to do with all that bread.