Great gifts for movie lovers
Have a few movie lovers on your holiday gift list? Here are a few things to make them happy. These films are widely available: Shop around for best prices.
Let the games begin
"100 Years of Olympic Films," released by Criterion. For those who love the Olympics as much as they love film, this is their lucky year. This massive collection presents 53 documentaries on the subject, starting with 1912 in Stockholm and including classics from Leni Riefenstahl and Kon Ichikawa, plus a 216-page hardback book. Let the games begin. $399.95.
A must-have
"The Bridge on the River Kwai," released by Sony Pictures Home Entertainment. Winner of seven Oscars, including Best Picture, Director (David Lean) and Actor (Alec Guinness), the WWII classic deserves a place in every movie lover's library. Even longtime fans will be dazzled by the 4K Ultra HD transfer and wealth of supplemental materials newly available to celebrate the film's 60th anniversary. $30.99.
Guide to movie greats
"Cinemaps: An Atlas of 35 Great Movies" by Andrew DeGraff. Quirk Books. DeGraff's intricate, playful, intensely detailed maps use color coded pathways to show you the routes your favorite characters took in movies ranging from venerated classics like "King Kong" and "The Wizard of Oz" to newer productions like "Guardians of the Galaxy" and "Mad Max: Fury Road." $29.99.
Sci-fi classic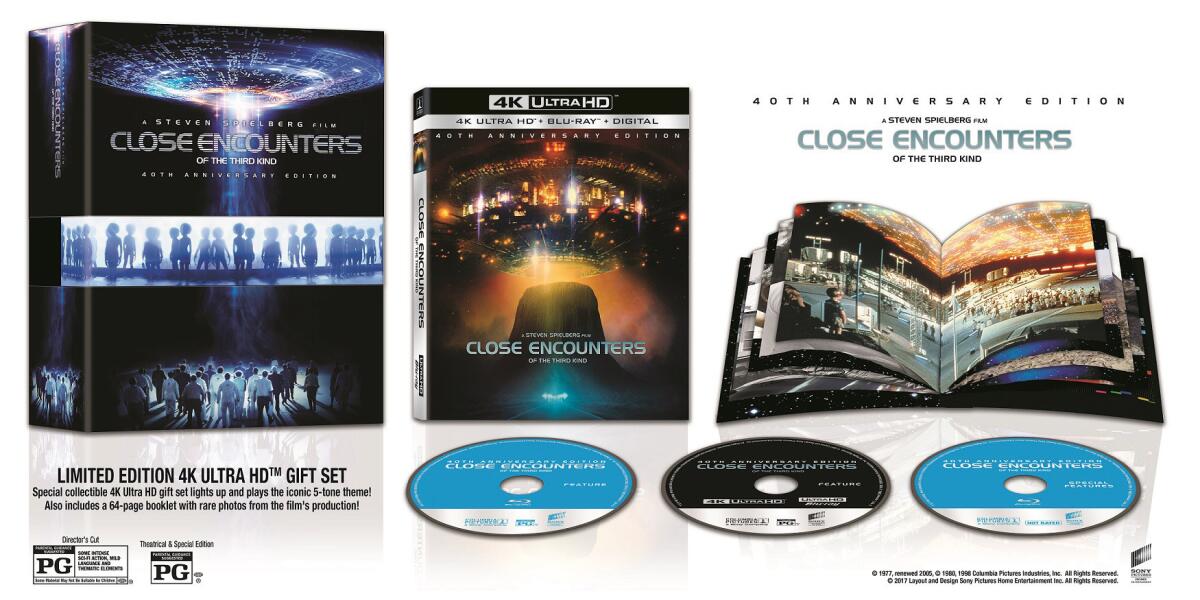 "Close Encounters of the Third Kind," released by Sony Pictures Home Entertainment. The ultimate gift set of Steven Spielberg's sci-fi classic includes three versions of the film: the 1977 theatrical version, the 1980 special edition and the 1997 director's cut. Plus, fresh supplements, a 4K restoration transfer, and packaging modeled after the alien spacecraft. It's truly out of this world. $75.99.
'Die Hard' fans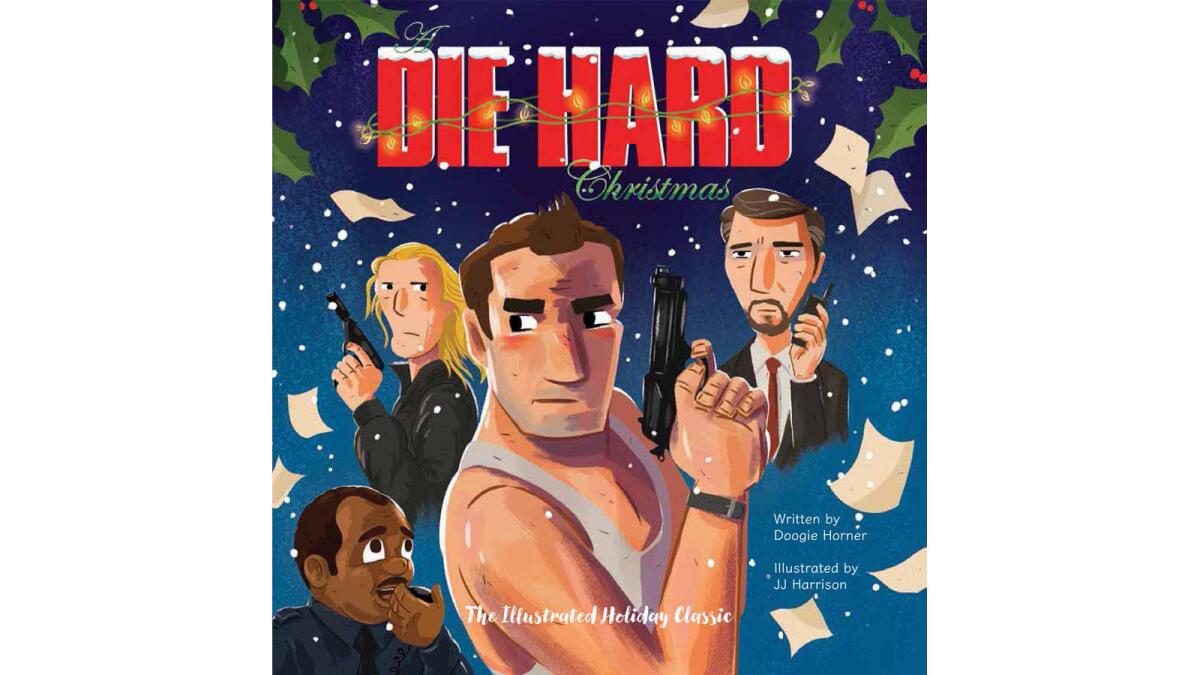 "A Die Hard Christmas" by Doogie Horner and JJ Harrison. Insight Editions. Channel your inner John McClane as one of Hollywood's most underrated holiday classics gets the long-awaited picture book treatment in this playful spin on "The Night Before Christmas" — just with a lot more cursing and graphic violence. $16.99.
A TV cookbook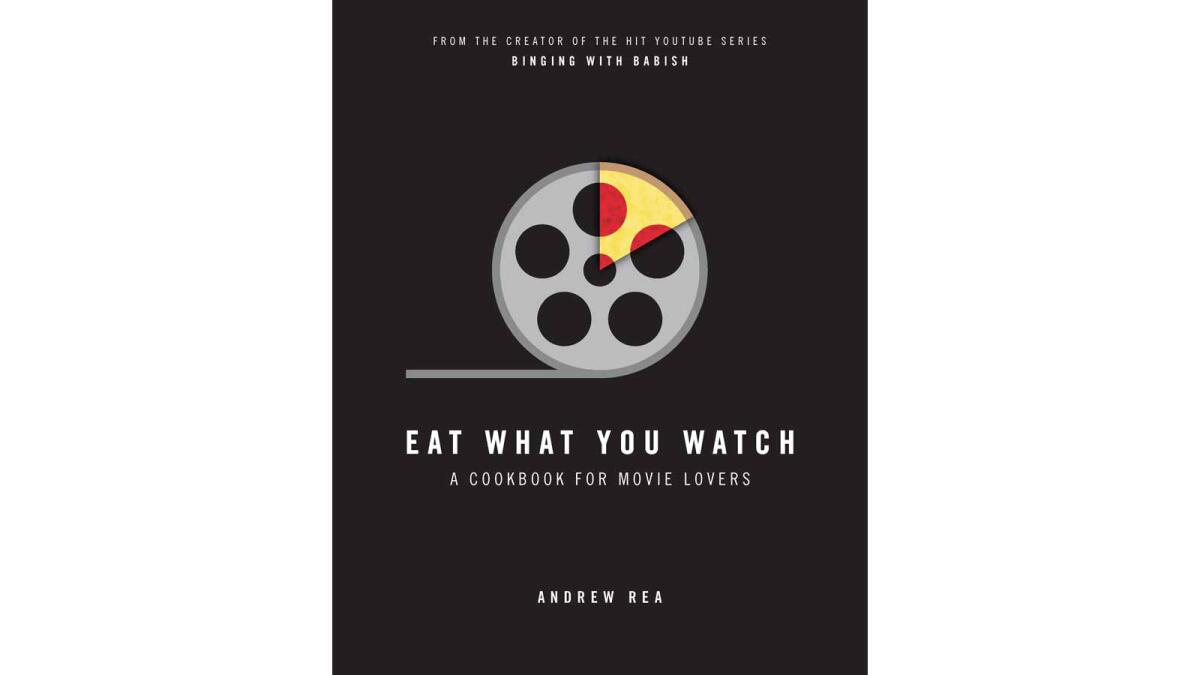 "Eat What You Watch" by Andrew Rea. Dovetail. From "Harry Potter" butterbeer to the "Pulp Fiction" Hawaiian burger, this cookbook brings fan favorite recipes off the screen and into your kitchen. Whether "Sixteen Candles" left you hankering for birthday cake, or your mouth still waters at the thought of the Il Timpano from "Big Night," the creative cooking contained within will satisfy all appetites. $25.
Two Tracys of comedy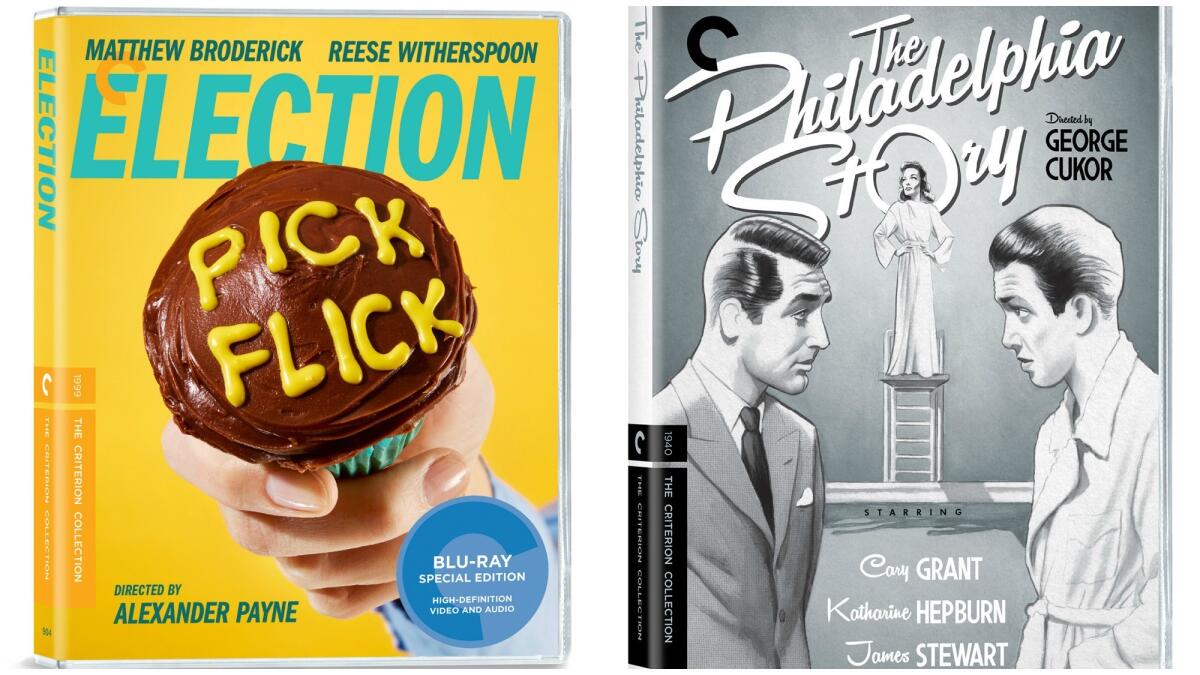 "Election" and "The Philadelphia Story." Although they were released nearly 60 years apart, these sparkling screwball comedies each epitomize the era in which they were made. And dazzling new special editions from the experts at Criterion will leave you with a fresh appreciation for two of cinema's most enduring comic heroines: Katharine Hepburn's Tracy Lord and Reese Witherspoon's Tracy Flick. $39.95 each.
The master at work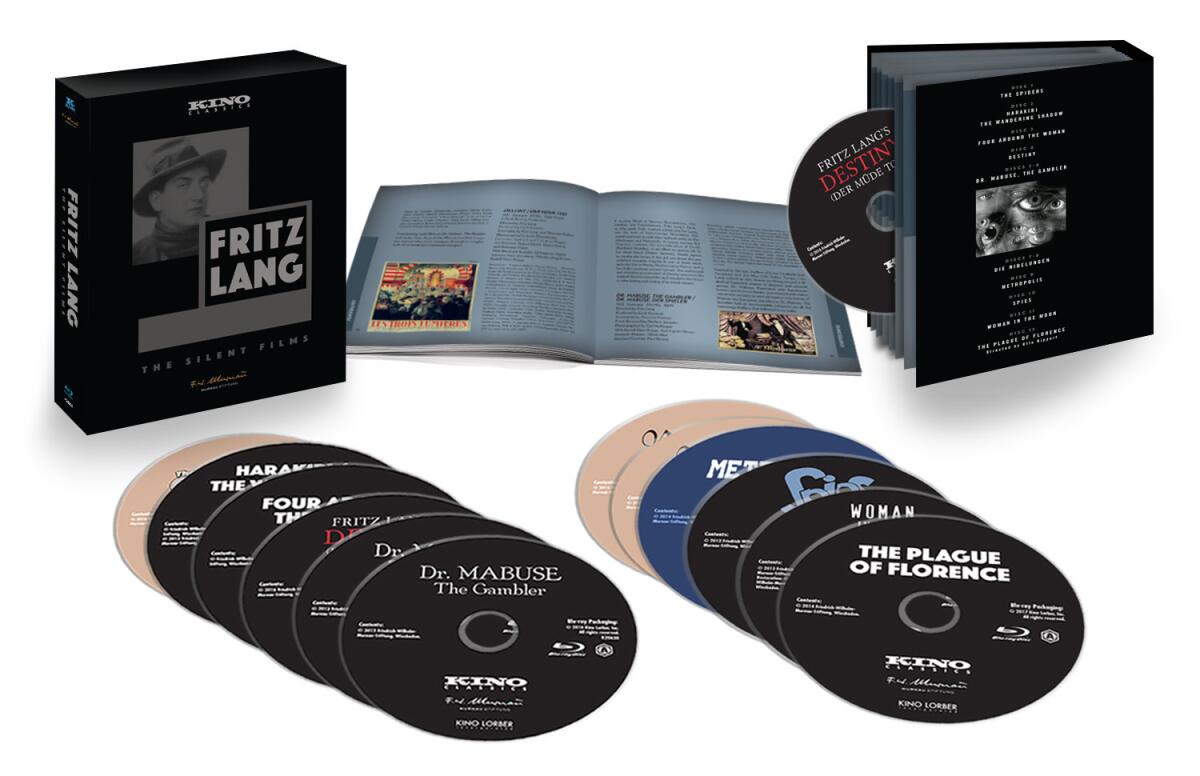 "Fritz Lang: The Silent Films," released by Kino Lorber. Impress even the most hardcore film fans with this 12-disc collection spanning the complete silent work of the endlessly influential German expressionist filmmaker, from "Spies" to "The Spiders," and, of course, his sci-fi masterpiece "Metropolis." $149.95.
Dazzling visionary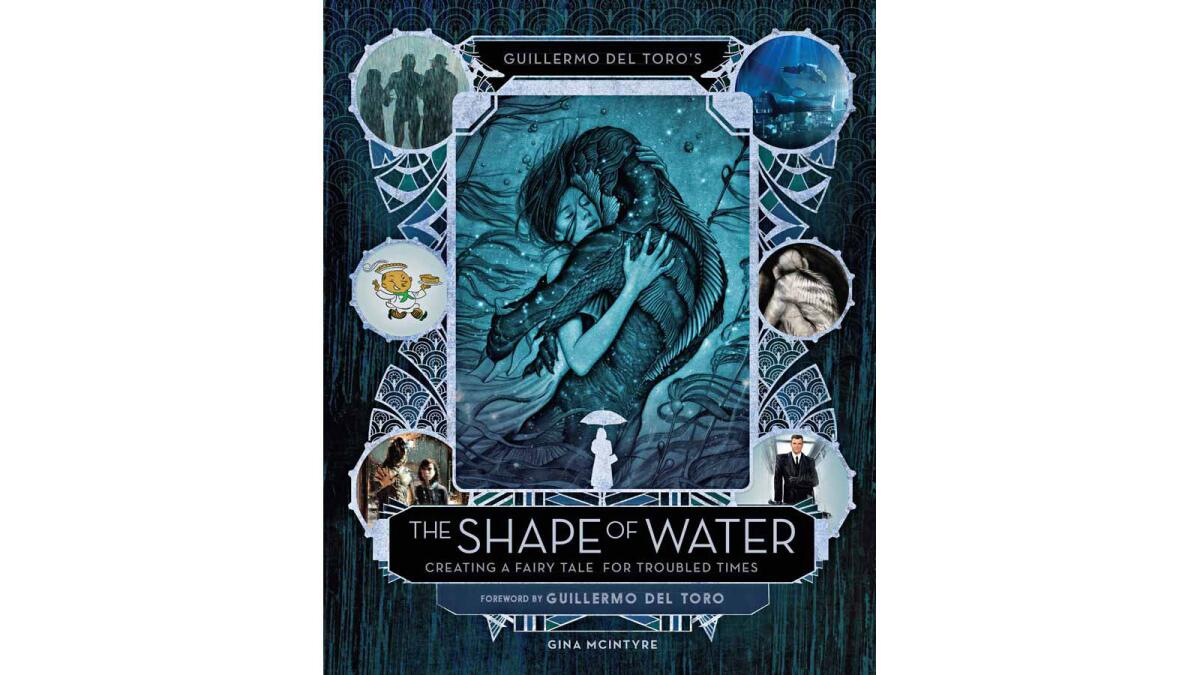 "Guillermo del Toro's 'The Shape of Water': Creating a Fairy Tale for Troubled Times" by Gina McIntyre. Get an inside peek at the dazzling vision behind one of the year's most acclaimed and original films. Behind-the-scenes interviews bolster a page-turning look at the bold ideas and visuals at work in this one-of-a-kind love story, which won the top prize at the Venice Film Festival. Insight Editions, $45.
Catch it!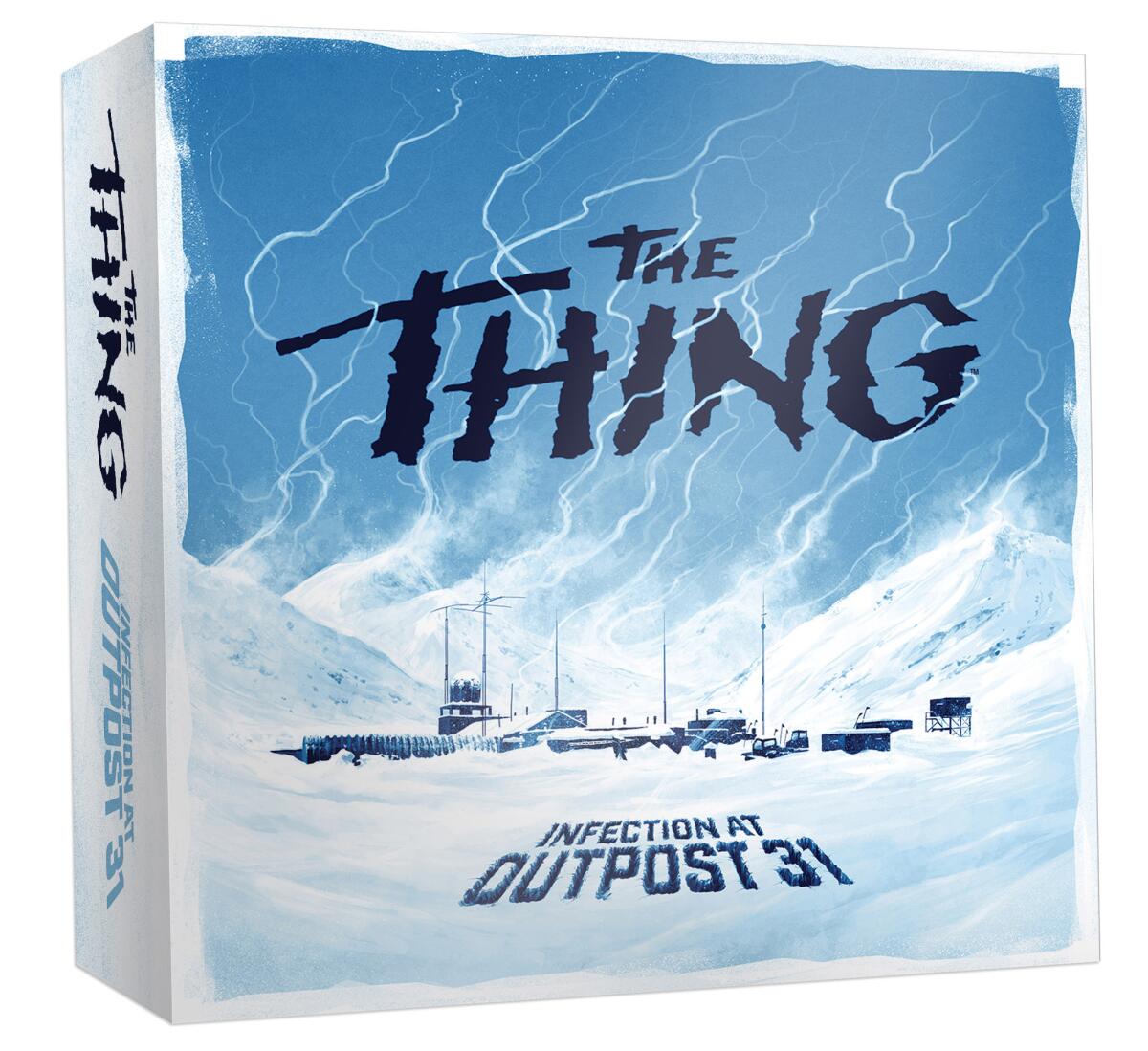 "The Thing: Infection at Outpost 31," released by Mondo and Project Raygun. Play as one of 12 characters in this infectious board game based on John Carpenter's 1982 cult classic. Paranoia mounts as rivals race to determine who has already succumbed to the alien virus. Synth soundtrack not included. $59.99.
---