The Los Angeles Design Festival returns with an emphasis on DTLA
As downtown Los Angeles continues to evolve in surprising ways, designers have gravitated to the Arts District, where many are setting up shop in 100-year-old warehouses.
The seventh Los Angeles Design Festival, June 8-11, will highlight two of those venues — City Market South, a former wholesale produce mart, and the 30-acre Row DTLA, a mixed-use site that received an update recently from Rios Clementi Hale Studios.
The festival is a citywide celebration, however, and will include talks, tours and open houses spanning downtown to Long Beach. Most events are free, but registration is required. For a complete list of events, go to LADesignFestival.org.
Here are a few highlights: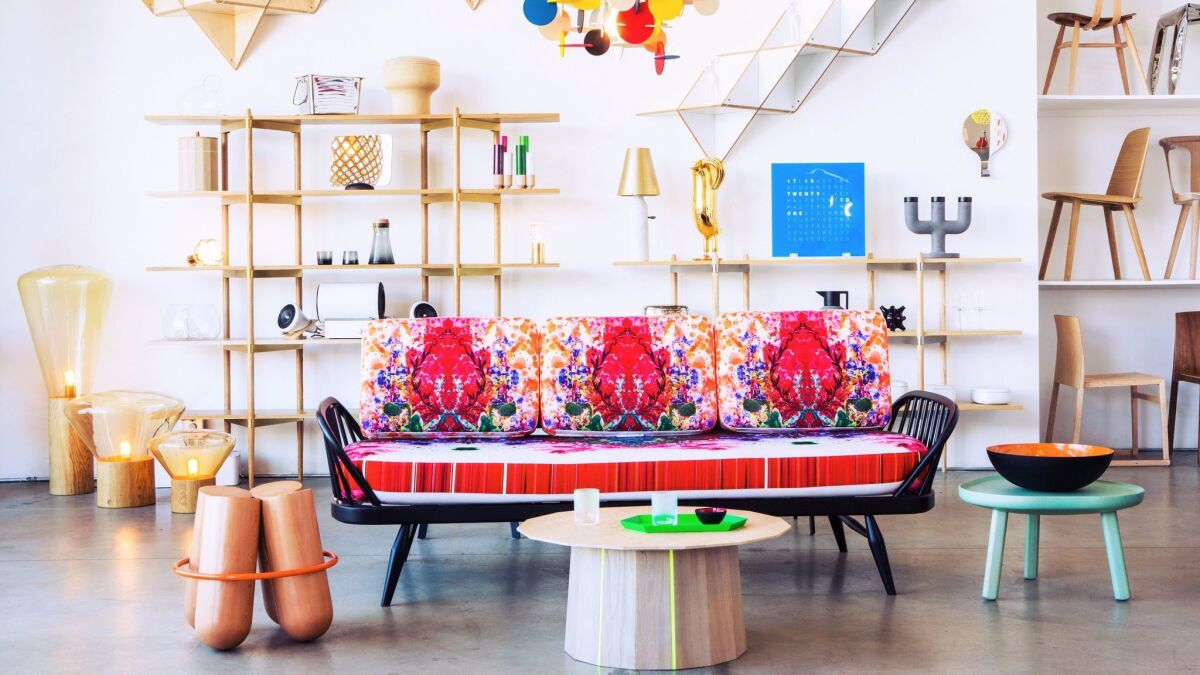 June 9: New A+R showroom preview
Andy Griffith and Rose Apodaca have showcased the latest in modern design since 2005, when they opened their first A+R showroom in Silver Lake. After adding stores in Venice and West Hollywood, the couple will open their grandest showroom yet at the Row. Get a sneak peek at a party from 6 to 9 p.m. June 9, at Row DTLA, 777 Alameda St.
June 9-11: Intro/LA
An exhibition dedicated to Los Angeles designers will include Block Shop, pictured above, Atelier de Troupe, Barber Osgerby by twentytwentyone, Bend, Brendan Ravenhill, Calico Wallpaper, Decodem, Jimenez Lai, Massproductions, Modus, Norma, Rachel Duvall, Resident, Stephen Kenn, Very Good & Proper, Waka Waka and Wrk-Shp. Public hours, from 11 a.m. to 5 p.m. June 10 and 11. Row DTLA. Info: smalloffice.info/introla
June 9-11: New California Craft
Works by Jonathan Cross, Tracy Wilkinson, Janelle Pietrzak, Karen Kimmel, Jim Olarte, Cathy Callahan, Taidgh O'Neill, Besler & Sons, Heather Rosenman and Lookout & Wonderland will be featured in New California Craft, a design show curated by Jonathan Lo of Happy Mundane at Row DTLA. Opening reception with Craft in America from 7 to 9 p.m. June 9. Explore the show from noon to 5 p.m. June 10-11. Row DTLA.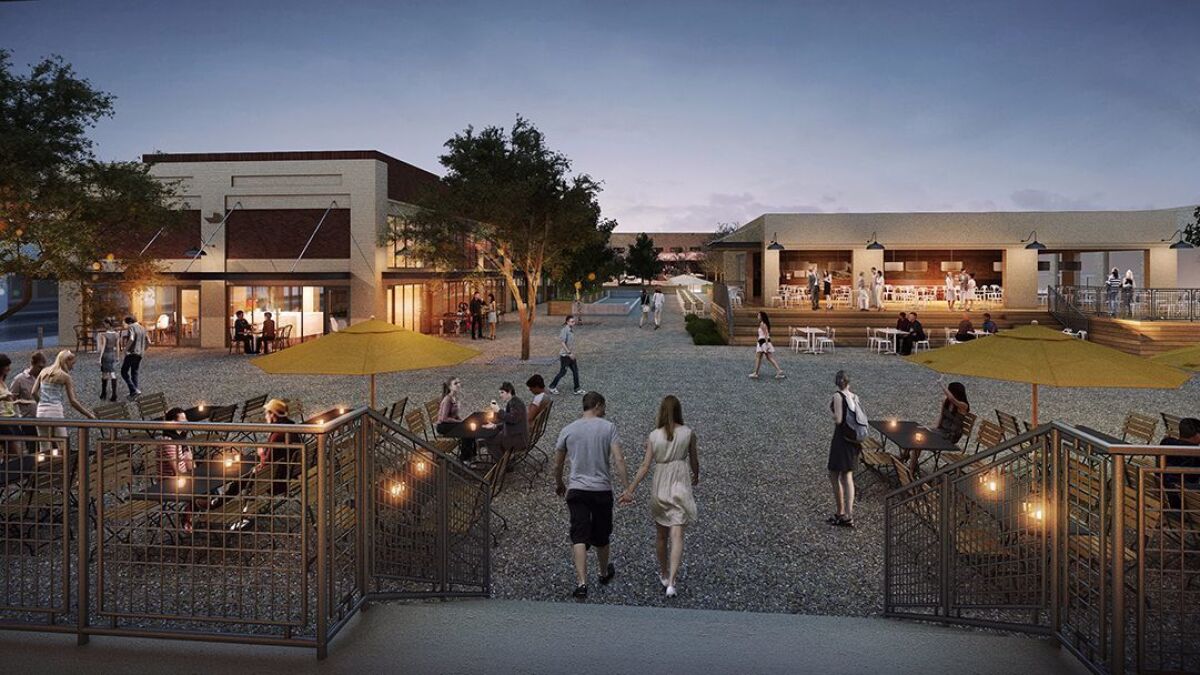 June 10: de LaB's Making LA Together
At an event described as " 'Project Runway' meets 'Shark Tank,' " design teams will pitch ideas to a live audience as part of Making L.A. Together, sponsored by the nonprofit de LaB. The projects will address issues of transportation, water, density and community in Los Angeles. A panel of experts will ask questions and offer commentary about the projects, and the audience will vote for the best project in each of four areas. 6 to 9 p.m. June 10 at City Market South, 1057 S. San Pedro St. Tickets $25 to $35.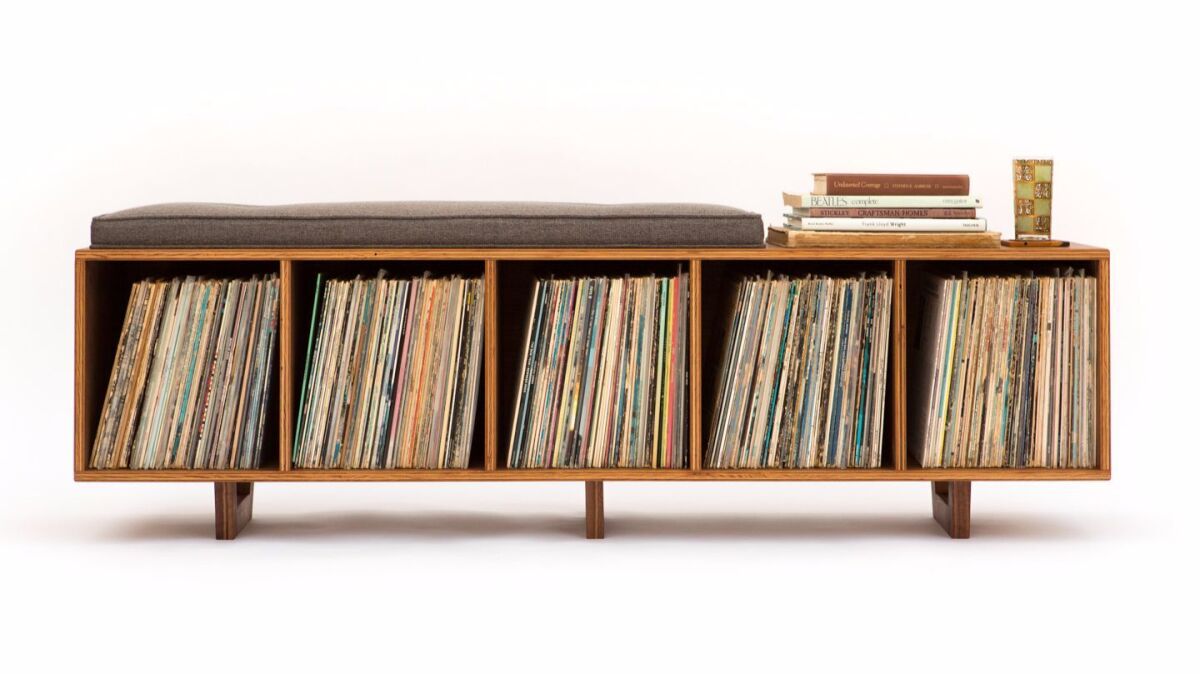 June 11: Long Beach Design Showcase
On June 11, tour the studios of furniture designers Eric Trine, Peter Deeble and others as part of the Long Beach Design Showcase. 11 a.m. to 6 p.m.
Twitter: @lisaboone19
For an easy way to follow the L.A. scene, bookmark L.A. at Home and join us on our Facebook page for home design, Twitter and Pinterest.
ALSO:
Before & After: See the dramatic 'jewel box' garden makeover
Actor Terry Crews introduces a contemporary furniture collection. Yep, he's doing that now
More Southern California home tours
---