Know your 'Love Language' for Valentine's gifts that speak to the heart
Gifts for each love language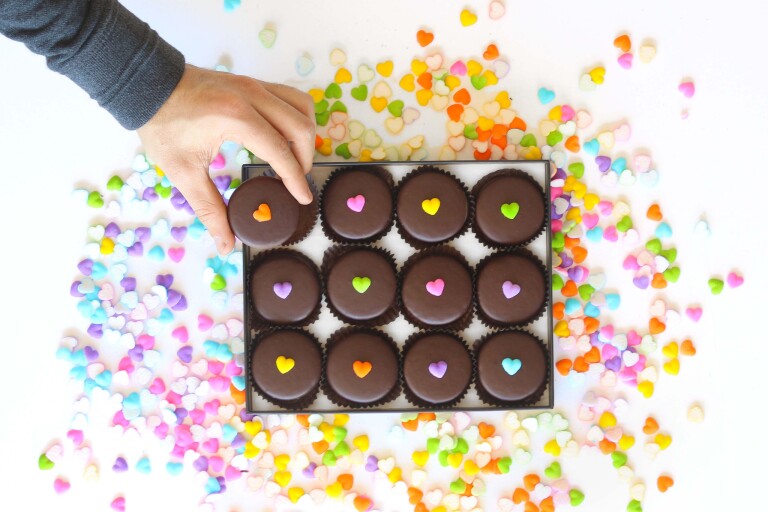 Los Angeles based chocolatier, Compartes' chocolate dipped oreos with rainbow hearts, $49.95.
(Compartes / Compartes)
Heart-shaped Hoya Plant, $26 and additional plant "poke" with a message like "Stay Wild" or "I Dig You", $4 at TheSill.com or their new leafy Los Angeles storefront scheduled to open February 13 in West Hollywood.
(The Sill )
Draw a bath with The Martini bath soak, $35 from Goop.com, light candles, cue the music and surprise them with a fluffy new bathrobe, $99 from Parachute.
(Goop, Parachute / Goop, Parachut)
Classic bathrobe, $99.
(Parachute)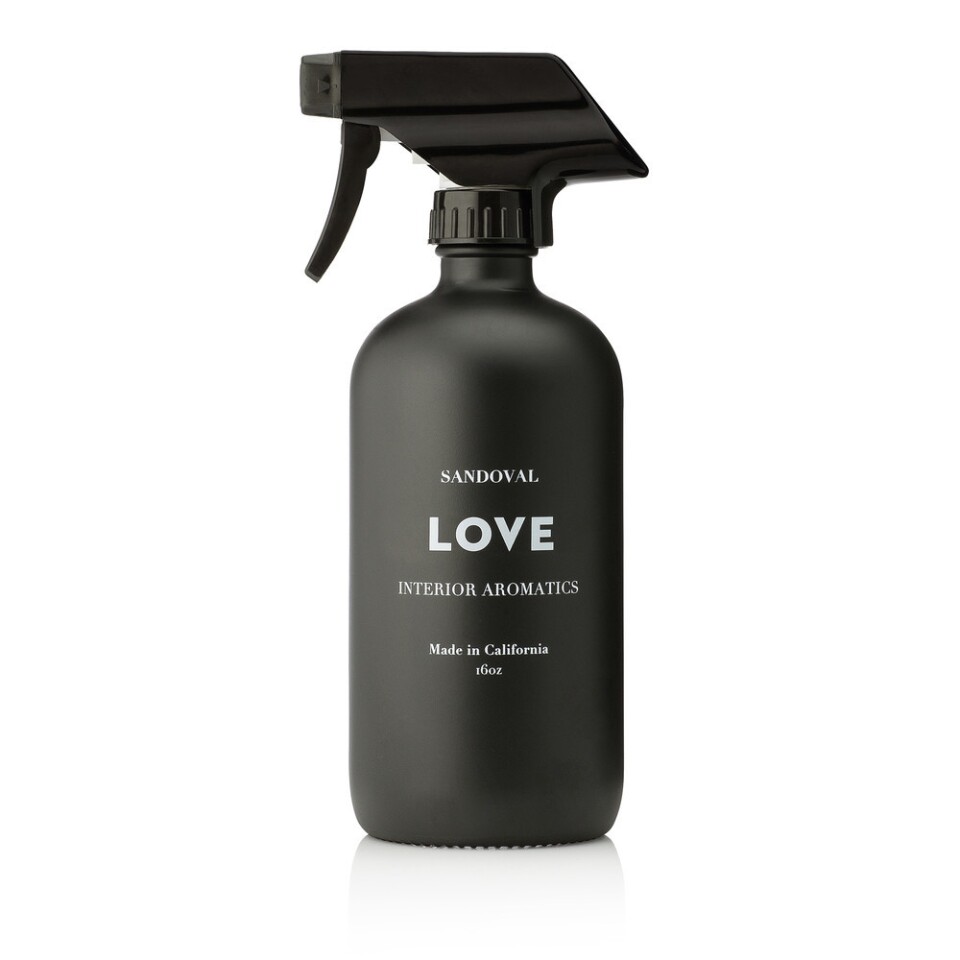 Sandoval Interior Aromatic Love Mist, $45 aka aphrodisiac pillow mist at Goop.com.
(Goop)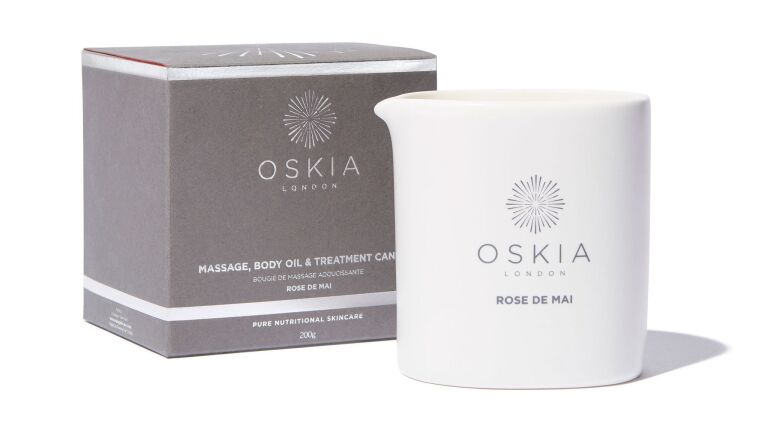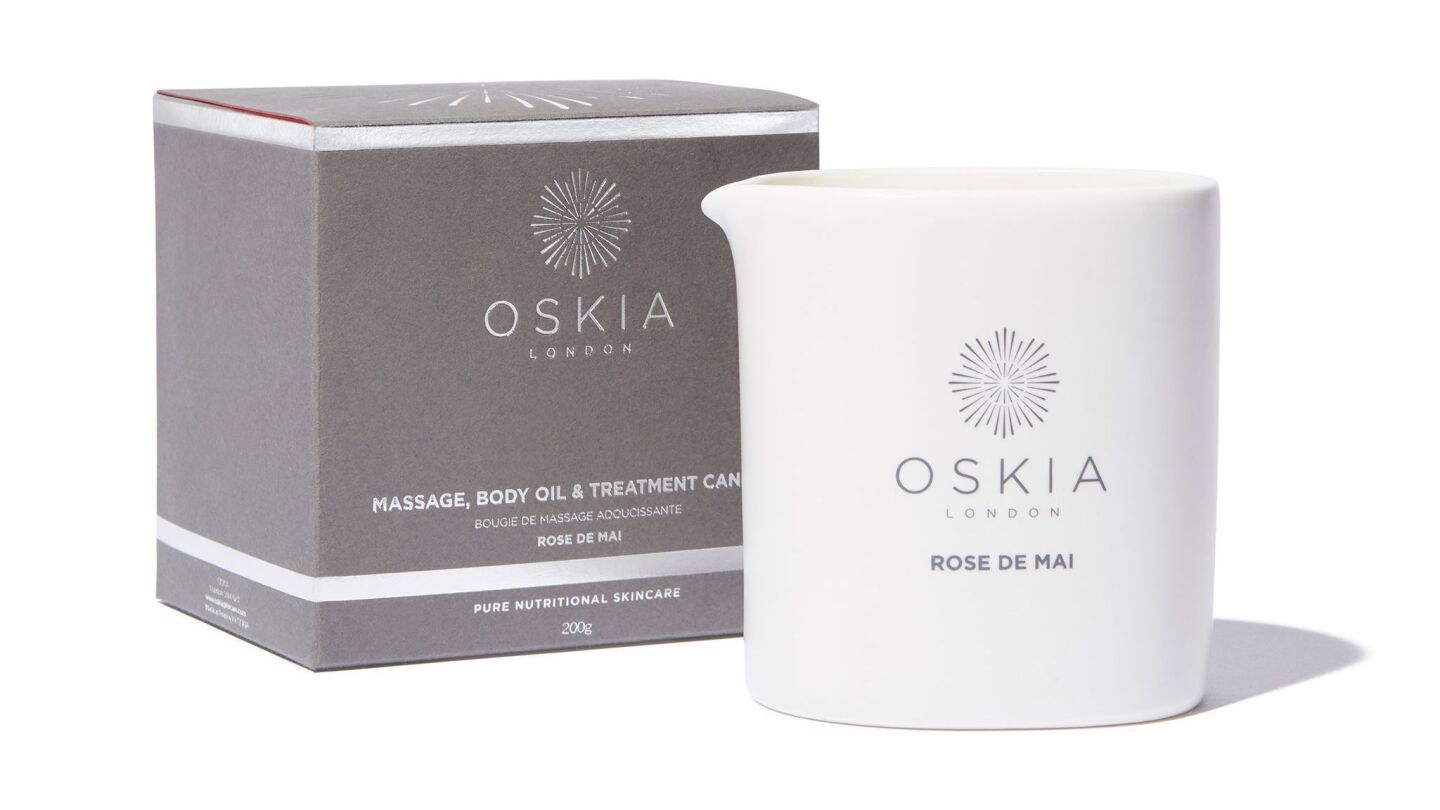 Oskia Rose de Mai Massage Candle, $60 at Goop.com is a scented candle that produces warm massage oil while burning.
(Goop)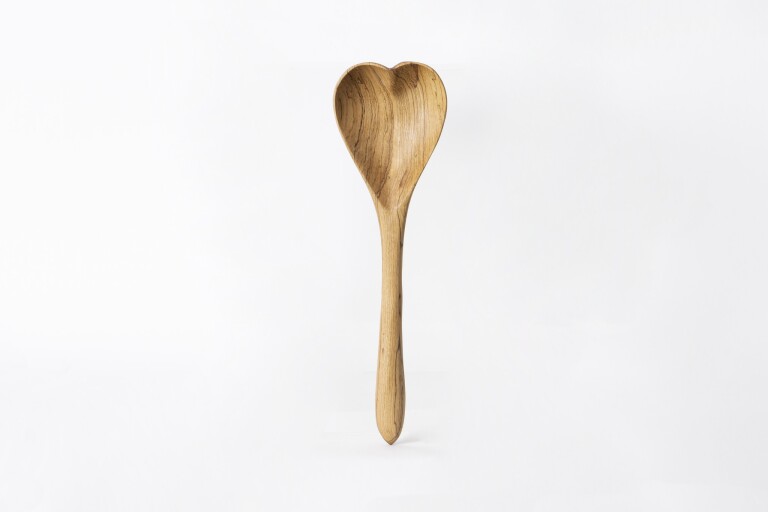 Wild olive wood Heart Spoon, starting at $10 by the Wood Carvers of Kenya at The Little Market.
(The Little Market)
Download free fortune cookie printables and compose your own clever Valentine fortunes. Get the free printables at UncommonGoods.com.
(Uncommon Goods / Uncommon Goods)
Warm up cold sheets before bed with a (sweet)heart hot water bottle, $48 at UncommonGoods.com.
(Uncommon Goods)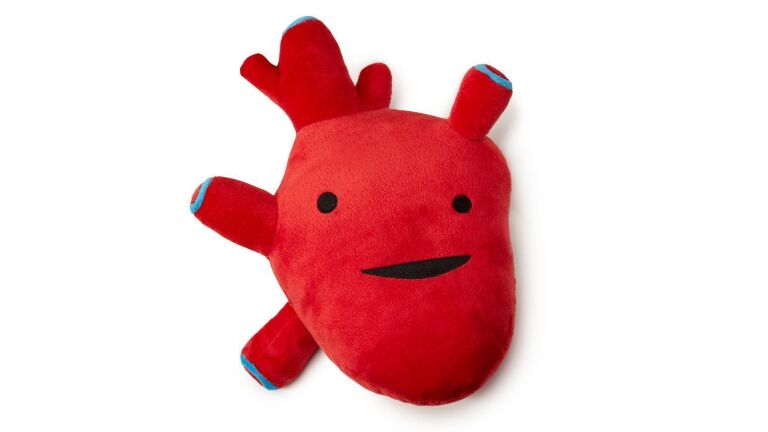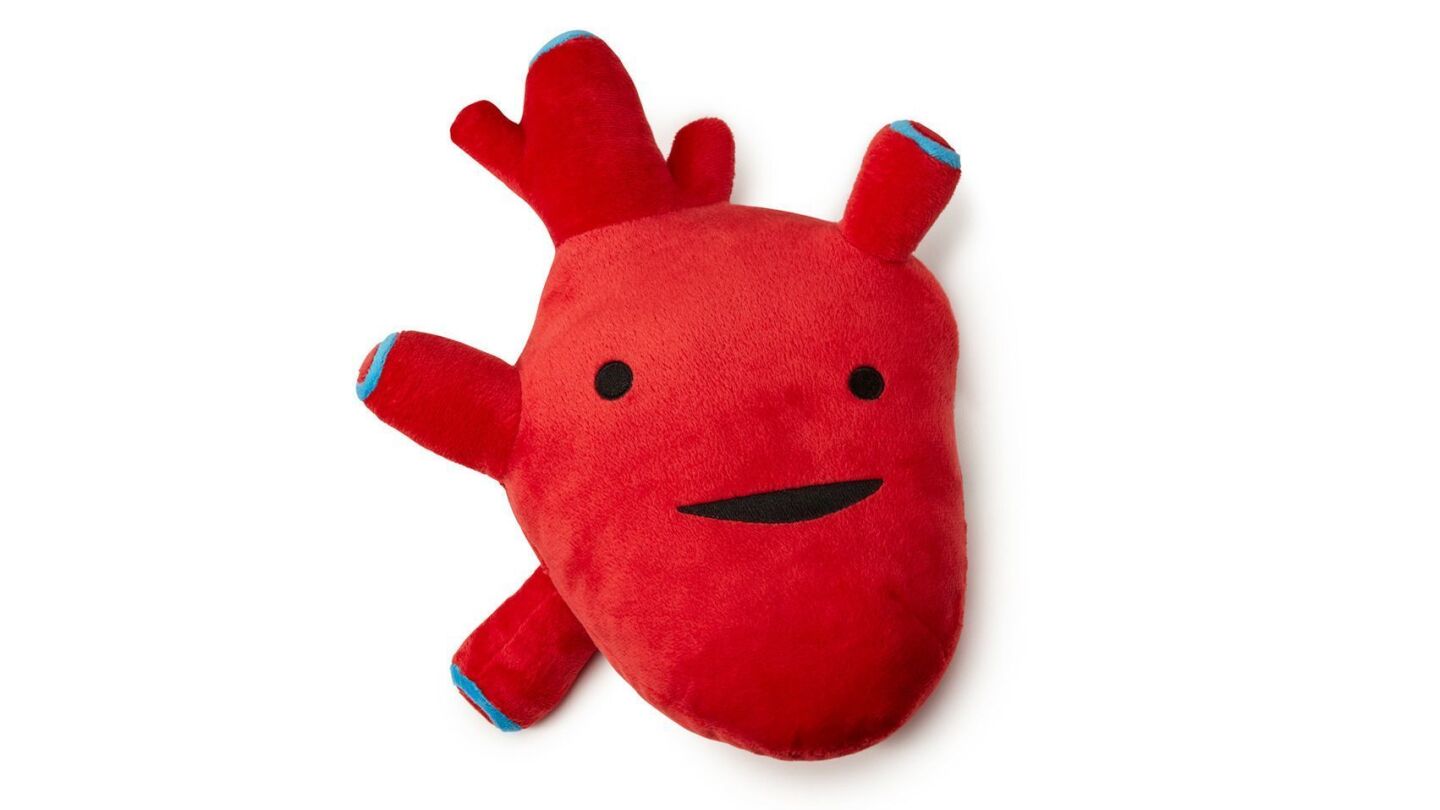 Get real: Plush Organ, Heart, $18 at UncommonGoods.com.
(Uncommon Goods)
QUALITY TIME: 111 Places in Los Angeles That You Must Not Miss, $19.90.
(Emons Verlag)
Letters to My Love, $14.95 at ChronicleBooks.com.
(Chronicle Books)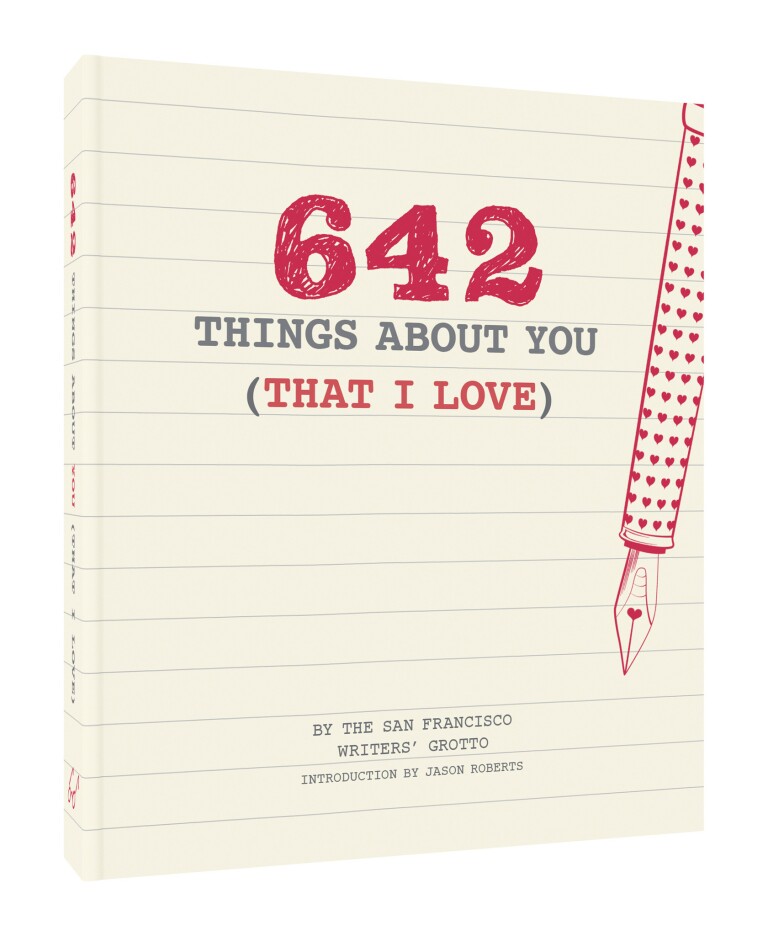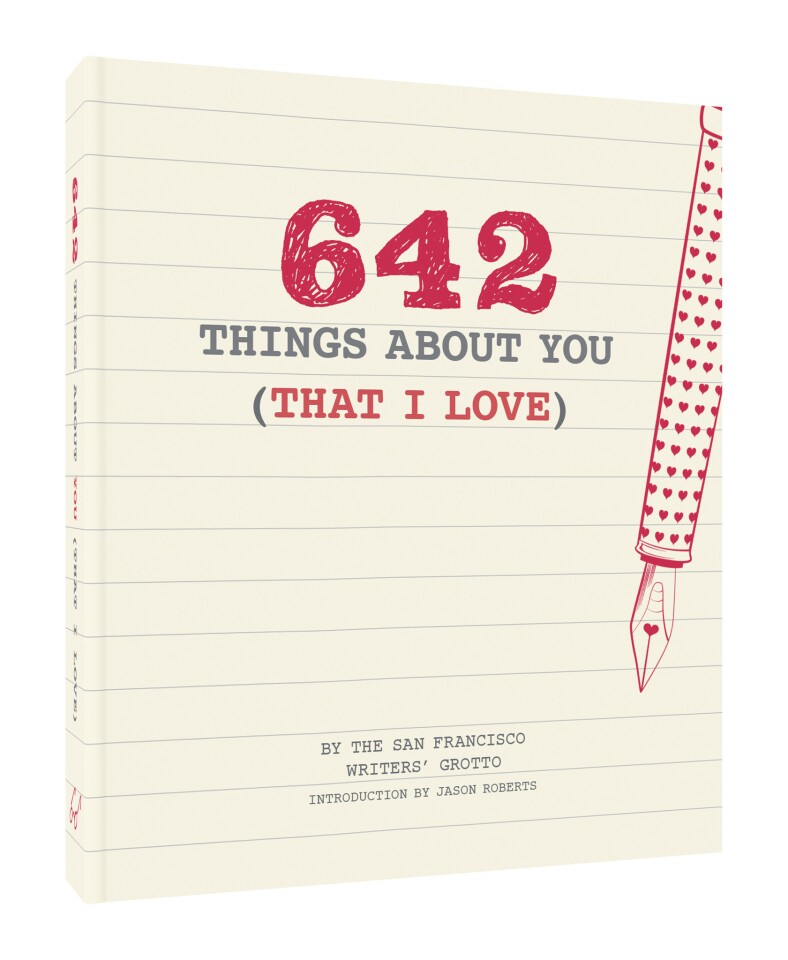 642 Things I Love About You, $9.95 at BarnesandNoble.com.
(Chronicle Books )
Premium Gourmet Valentines Chocolates Heart Luxe Gift Box Regular price $99.95
(Compartes )
Manta Bed Tray, $79.95 at Z Gallerie.
(Z Gallerie )
Valentine's Day is around the corner — are you fluent in your S.O.'s love language? According to Gary Chapman, bestselling author of "The 5 Love Languages," it could mean the difference between a V-Day gift that falls flat and one that makes the heart sing.
In his book Chapman identifies five ways people give and receive love: through words, touch, acts of service, gifts and quality time together. For example, if your primary love language is time, hanging out together will mean more than getting something from Amazon (gifts), or unclogging the bathroom drain and weeding the garden (helpful service). No judgement.
To figure out your partner's No. 1 love language (because, honestly, who doesn't like each of the "languages" on some level), consider how she or he demonstrates love to you and others. Chapman believes that's usually a clue as to what moves the needle on your partner's own love seismograph. Of course, you could always just ask or take Chapman's quiz on his website for an instant analysis.
This Valentine's Day, we've created a love language gift guide aimed at translating your feelings to show your sweetheart that you care.
Words of affirmation
Use your words. Write down your feelings in books and letters designed with handy prompts to help get the words, and the love, flowing. Don't forget a card for this romantic valentine, and a verbal profession of your love would be icing on the heart-shaped cake.
Touch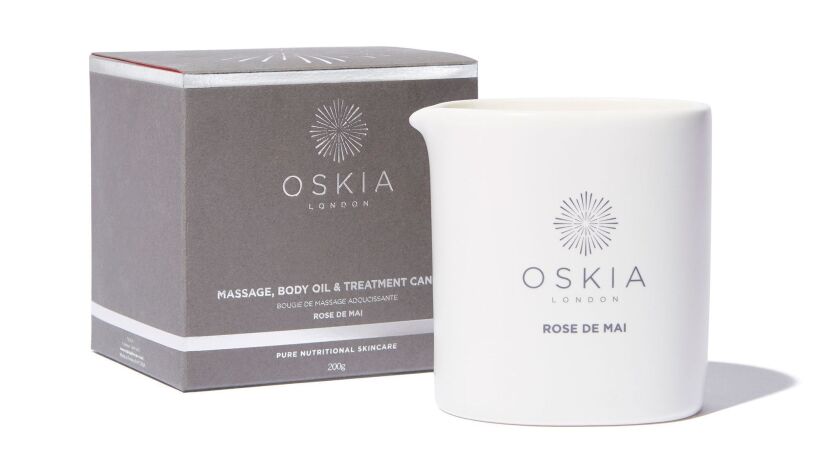 In love with someone who swoons at your touch? Cuddle up and hold hands at the movies or light a scented candle and give a massage. Or throw it back to an Academy Award winner — "Out of Africa" — where Robert Redford washes Meryl Streep's hair on a sun-drenched afternoon by the river … while reciting poetry. It could happen.
Acts of service
Thoughtful gestures aimed at pampering your Valentine check the boxes on a love-filled honey-do list. Save taking out the trash and unloading the dishwasher for another day and surprise your partner with breakfast in bed on a new tray (This includes kitchen cleanup!). Pour a romantic bath with special tub bubbles or soaking salts, candles, music and a luxurious new robe; or slip a darling heart-shaped hot-water bottle into her side of the sheets before bedtime.
Gifts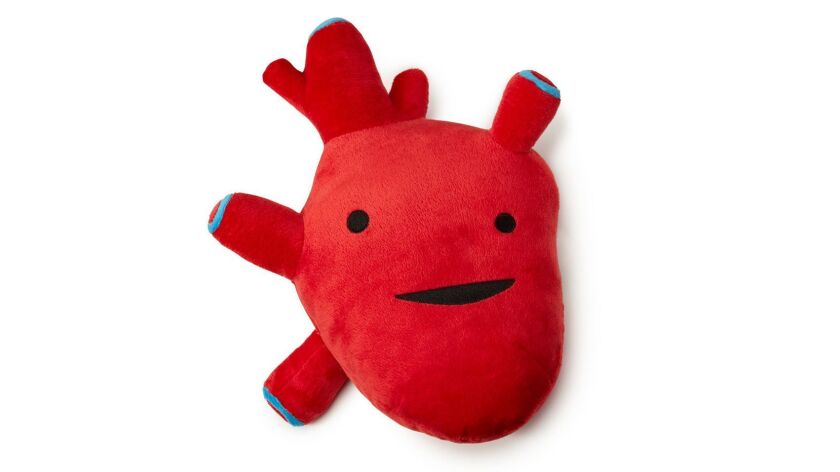 Shower your significant other with tokens of love and affection. Chocolates never go out of style, nor do heart-shaped symbols of your devotion.
Quality time
When time together is precious and so is your S.O., do and experience things in your area; get tickets to a concert, performance, sports event, theme park or zoo; wrap up a new board game; make reservations to dine out; rent a convertible and go for a drive; or grab a local guidebook and explore your own backyard. Look for deals at Groupon.com. Money is no object? Consider a luxurious couples massage. Set your phone to do not disturb.
Bonnie McCarthy contributes to the Los Angeles Times as a home and lifestyle design writer. She enjoys scouting for directional trends and reporting on what's new and next. Follow her on Twitter @ThsAmericanHome
ALSO
How designer Nate Berkus blended old and new in his L.A. kitchen remodel
They found a real estate unicorn: A house with great 'bones,' ready for decorating
You've never seen a kitchen island sink like this
How online art galleries are serving up talent — and sales — without the 'tude
---