8 ways to season your fall home decor with pumpkin spice latte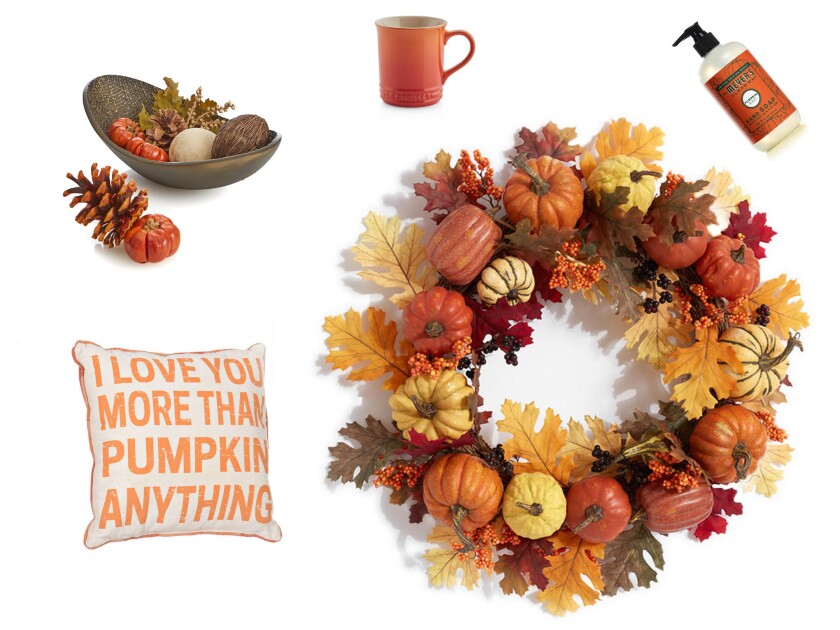 According to the calendar, it's officially fall and you know what that means — pumpkin spice latte season.
Since debuting the drink in 2003, Starbucks has sold more than 350 million PSLs, making it the company's most popular drink ever, and spawning a seasonal revolution that, for those of us in the land of perpetual sunscreen and Santa Ana winds, signals changing out of flip-flops and into our favorite fall fashions. (Just kidding. Any Southern Californian worth their sea salt knows you would have to pry the flip-flops out of our cold, dead hands, but we digress…)
Pumpkin spice lattes have become cultural shorthand for our collective cozy, fall fantasies and it appears that the fervor we feel cannot be contained in a cup.
In fact, the venti PSL cup has runneth over into home and lifestyle design, inspiring everything from pumpkin spice deodorant by Native to scented lightbulbs by Vickie Jean's Creations and pumpkin spice latte pie (for a limited time only) at Sam's Club. Rumors of PSL condoms proved false, but the craze has reached such levels that many fell for the idea of spicing up their love life before realizing the prank.
For design devotees looking to bring the spirit of PSL season inside, we've rounded up eight inspired home design and decor items that provide a taste of the trend without going over-gourd:
Caffeinated color
Use Spiced Pumpkin paint (#PMD-80) by Behr, $25 a gallon at the Home Depot, on an accent wall or to reinvigorate a desk, chair, table, door or frames.
Wrap yourself in PSL
An easy way to change up seasonal decor is to invest in home accessories that offer both style and function: cozy cable knit throw in pumpkin spice, $125 at BollandBranch.com.
Pumpkin spice makes everything nice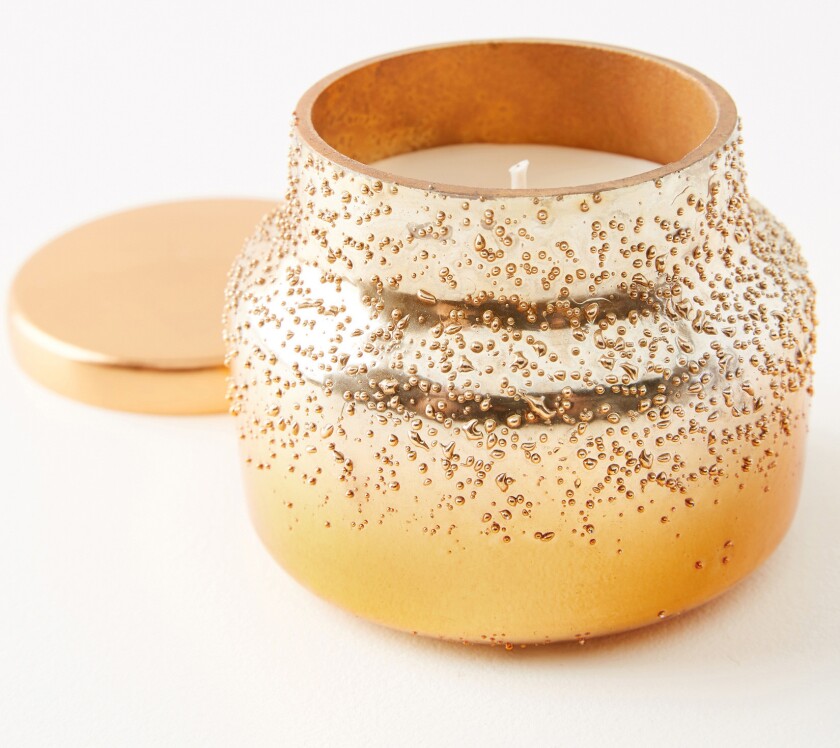 Fall is in the air with Anthropologie's newest version of their cult-favorite Capri Blue jar candle — now available in pumpkin clove spice, $30 at Anthropologie.
Express yourself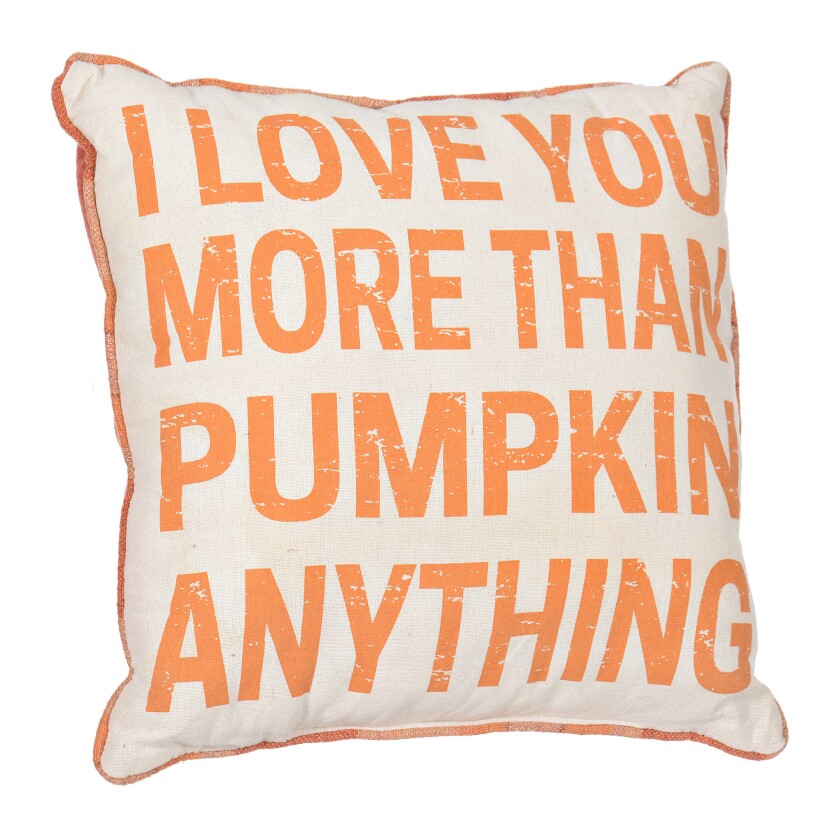 Use your words — and a few seasonal throw pillows: I Love You More Than Pumpkin Anything pillow, $19.99 at Kirklands.com.
Drink it in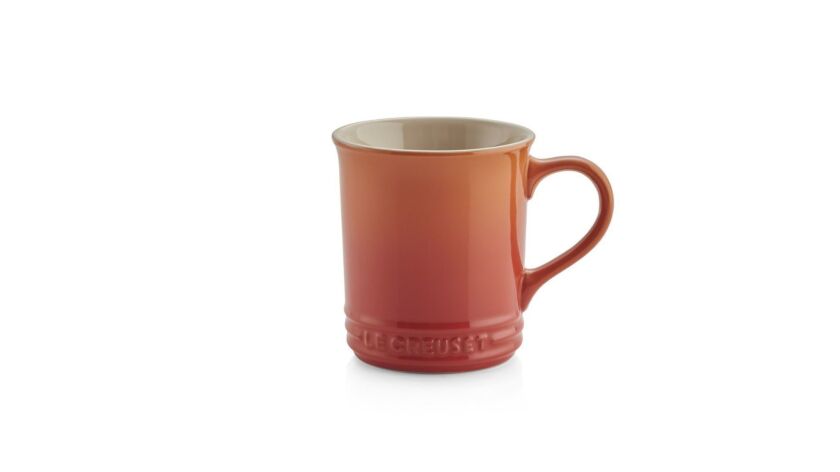 Sip, don't chug, this trend, because sometimes a shot of color is all you need: Le Creuset orange mug, $15 at Crate and Barrel.
Seasonal cleaning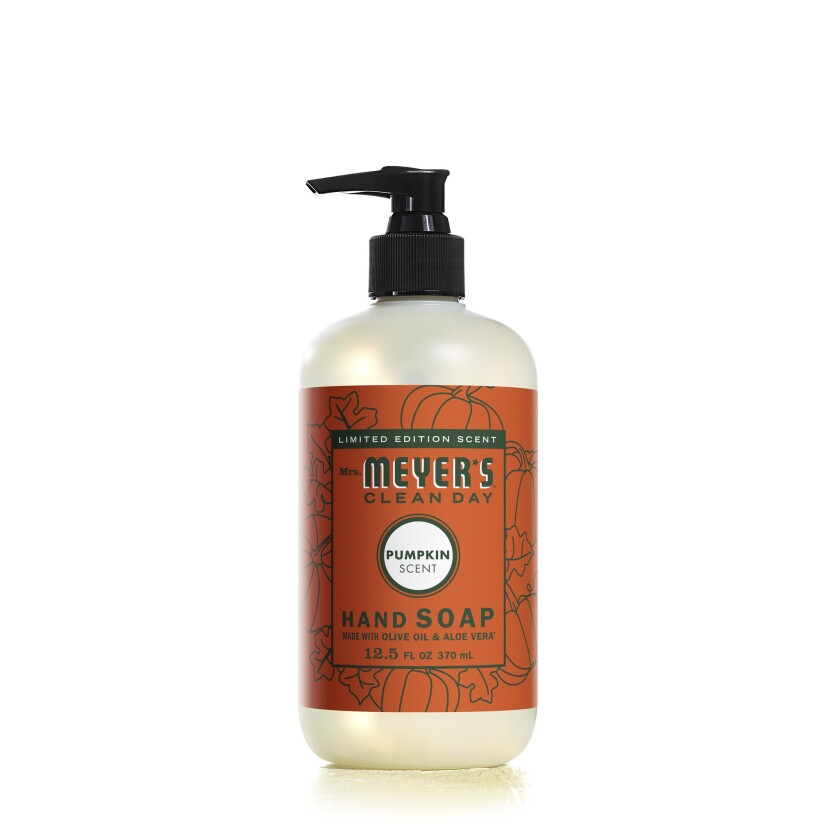 Mrs. Meyer's line of cleansers offers an entire collection of pumpkin spice cleaning products including pumpkin spice hand soap, $10.43 at Amazon.com.
Say hello to fall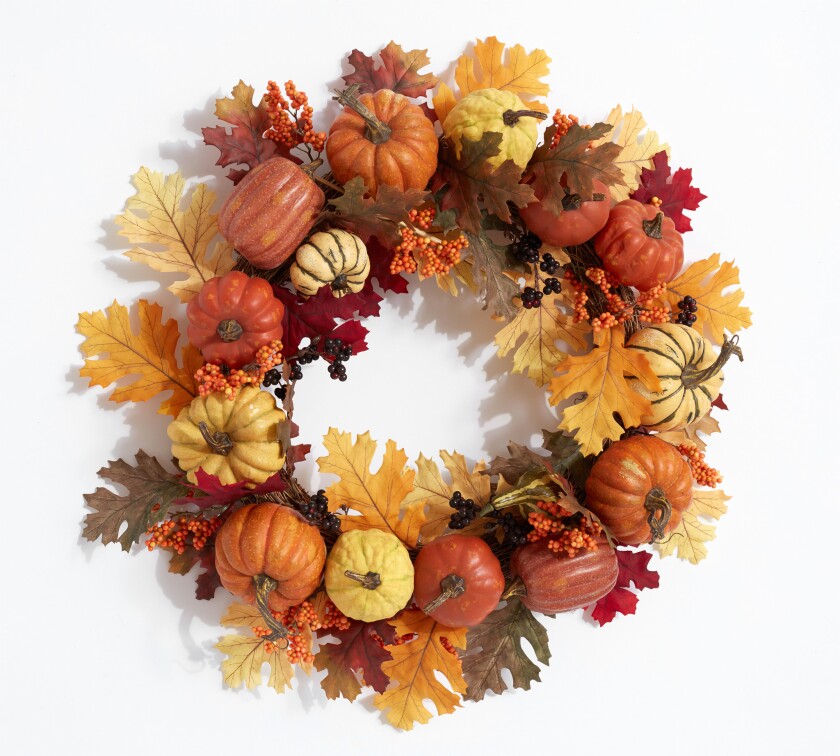 PSL fans welcome here: Hang a faux harvest pumpkin wreath, $99 at Pottery Barn, and invite the season to your doorstep.
Cozy & fragrant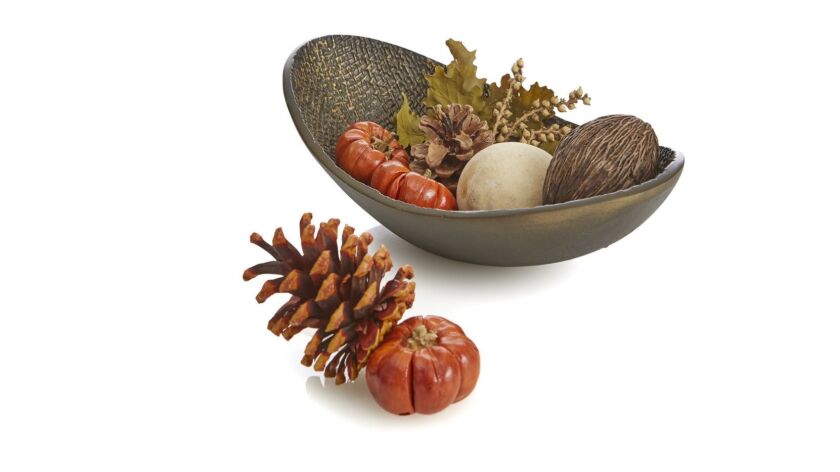 Breathe deep, all the scent without the calories: Pumpkin-spice scented Harvest potpourri, $16.95 at Crate and Barrel.
Bonnie McCarthy contributes to the Los Angeles Times as a home and lifestyle design writer. She enjoys scouting for directional trends and reporting on what's new and next. Follow her on Twitter @ThsAmericanHome
ALSO
How designer Nate Berkus blended old and new in his L.A. kitchen remodel
They found a real estate unicorn: A house with great 'bones,' ready for decorating
How online art galleries are serving up talent — and sales — without the 'tude
---