Heads up, monkey! What you need to know about Chinese New Year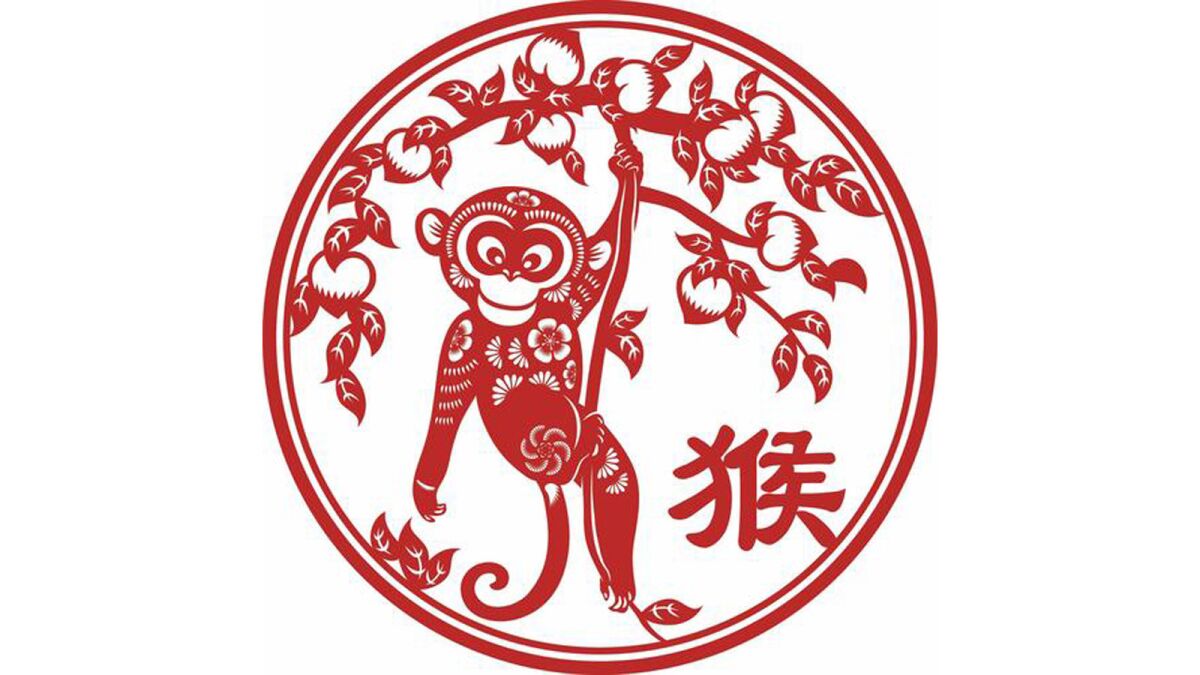 Monday marks the beginning of the Lunar New Year, the most important holiday on the Chinese calendar.
It's a time for friends and family to get together and wish each other good health and prosperity as the year begins. In China, offices shut down, schools close and tens of millions of migrant workers head to their hometowns for two weeks — leading to what's probably the world's worst road congestion nightmare ever.
"Chinese New Year is like Christmas and Thanksgiving all rolled up into one holiday," says Xiayi Zhang, a Los Angeles resident who was born in China.
See more of our top stories on Facebook >>
Heads up, monkeys
It's your year — and that's not exactly a good thing, according to some predictions on luck. Be cautious about financial investments and don't be flippant toward your love life this year.
People born in the Year of the Monkey are characterized as mischievous, playful, clever and curious. They're social and adventurous, and sometimes a bit eccentric. We also hear that babies born this year may be cute — but possibly also condescending.
The Chinese Zodiac cycles through 12 animals, so the Year of the Monkey arrives every (yep, you guessed it) 12 years.
You're a monkey if …
Monkeys were born after the Lunar New Year in: 1908, 1920, 1932, 1944, 1956, 1968, 1980, 1992, 2004. (Don't know your animal? Go online for our fun Chinese zodiac matchmaking guide. It will tell you your animal, plus the best – and worst – animals for a romantic pairing.)
Who knew you had something in common with Leonardo da Vinci and Céline Dion? Check out other famous people who are (or were) monkeys: Will Smith, Christina Aguilera, Owen Wilson, Daniel Craig, Miley Cyrus, Selena Gomez, Annie Oakley, Betsy Ross and Harry Truman.
Celebrate in Los Angeles
Traditionally, Chinese families will stay up until midnight on the eve of the new year to wish each other a happy new year. Head over to Chinatown this Sunday night for a ceremony at Thien Hau Temple and midnight fireworks.
And then festivities go on for 15 days.
Check out the more than century-old Golden Dragon Parade, also in Chinatown, at 1 p.m. on Feb. 13, complete with firecrackers, celebrity guests (including three young actors from ABC's "Fresh Off the Boat"), community leaders and a lion and dragon dance to scare away evil spirits. After the parade, the celebration continues with performers, food trucks and more through 8 p.m.
Twitter: @latimeshome
ALSO:
Lunar New Year kicks off at Chinatown temple
Photographer Gray Malin and his husband aim for a picture-pretty but comfy home
Linda Hunt's Hollywood bungalow a welcoming blend of whimsy, elegance
Retro Row in Long Beach thrives with more to eat and drink
Get our L.A. Goes Out newsletter, with the week's best events, to help you explore and experience our city.
You may occasionally receive promotional content from the Los Angeles Times.